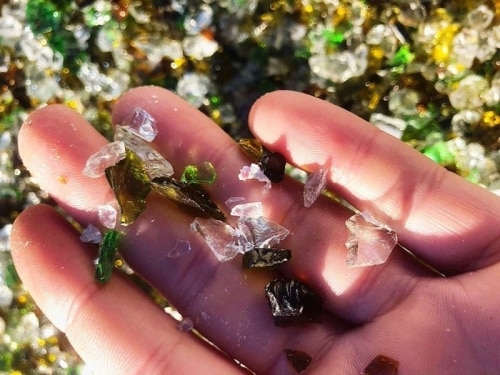 Earlier this week, the Alabama Environmental Council (AEC) temporarily halted collection of glass from the public for recycling at the recycling center in Avondale.
According to the AEC, recent severely cold weather has impacted their equipment's ability to manage material at the site. Combined with a small staff, this has created an oversupply of glass and other materials.
Felicia Buck, AEC Executive Director, says "We are temporarily putting on a hold on accepting glass until our staff can get caught up with pulverizing. We hope to have this cleared up soon. Thank you for your understanding."
How you can help bring back glass recycling
First and foremost, become a member and supporter of the AEC.  They need staffing support and folks willing to help subsidize their recycling center which has been offered as a service to the Birmingham community since the early 1970s.
Second, purchase/make a donation to AEC for the recycled glass they have pulverized at the site to create a beautiful and durable raw material for landscaping and construction.
Rojo (a neighborhood restaurant on Highland Avenue) has used the glass mulch in an outdoor space, and the City of Birmingham is reviewing options to use the eco-friendly material in public works projects.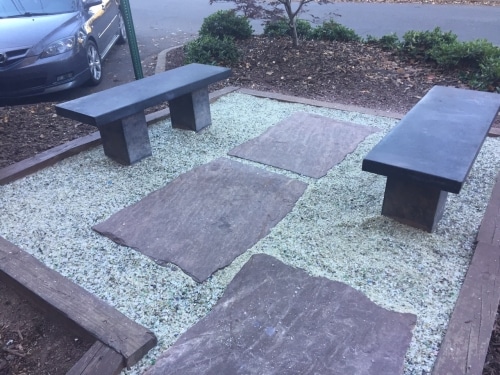 Normally the AEC sells the pulverized glass at $7 for a 5 gallon bucket.
To relieve the present glut of glass at the center, the AEC is temporarily giving away the pulverized glass for free. Of course, a donation for the glass is strongly encouraged.
"Volunteers and donations are always welcome to help us manage this community service," says Will Smith, AEC Recycling Coordinator. "We love our patrons, and hope they will keep bringing aluminum and other materials for recycling until we get the glass process running again. And if anyone wants to donate, or volunteer, or take some decorative glass, give us a call!"
Keep checking AEC's website and social media feed for notice when glass recycling will resume. One of the state's oldest recycling centers and conservation organizations, please visit the center in Avondale at 4330 1st Avenue South (formerly on 25th Street North) and support their efforts.