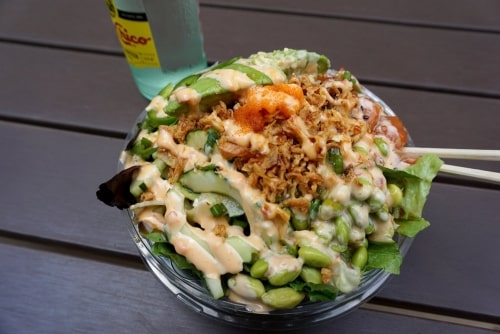 Birmingham's favorite Hawaiian-Asian restaurant is moving into Edgewood with Saw's and Taco Mama.  See all the food pics here.
Edgewood + Poké = Match Made in Heaven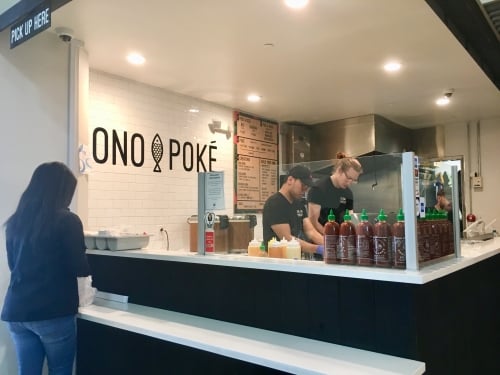 If you've lived in Birmingham for any time at all, you've probably discovered the Edgewood district of Homewood.  Known for it's quaint, pedestrian-friendly community and Bham's favorite restaurant options, Edgewood's great for a fun night out with friends.
Ono Poké recently announced they will be opening a second location at 934 Oxmoor Rd. (by Taco Mama and Saw's) and we're pumped  for this unique Hawaiian cuisine to make Edgewood even tastier.
When deciding on the Edgewood location Tran said, "The main reason we wanted to be in Edgewood is the great that's community there. There are tons of people walking around the area and they're very supportive of local businesses.  We're excited to be joining that community."
https://www.instagram.com/p/Bdd0YmxD_Cu/?taken-by=onopoke_bhm
Owner Vinh Tran knows the authentic taste of Hawaiian poké for real because he used to live there. His Hawaiian-Asian fusion concept has been hugely successful since it opened this year at the Pizitz Food Hall.
Bigger and Better Menu
https://www.instagram.com/p/BYGqy2CDmOR/?taken-by=onopoke_bhm
The new poké location will serve an expanded menu.  That's right folks.  If you like Wasabi Juan's (who doesn't?) then you're in luck because there will be poké burritos  and more non-raw options for the shyer foodie.
We'll be on the lookout for the new menu that Tran says is coming soon! We'll just sit here with our mouths watering till the opening in May.
What's your favorite bowl at Ono Poké? Let us know!