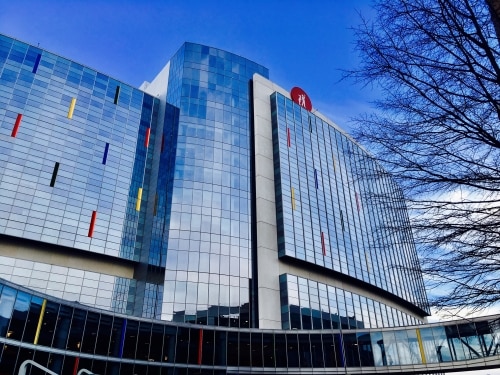 Need a job in the healthcare field? Birmingham is the place.
According to a recent national study, the Birmingham metro area ranked first nationally with the highest concentration of healthcare and technical jobs in the nation's 50 largest metropolitan areas.
The study was conducted by ADOBO, one of the most comprehensive apartment search engine websites in the nation. Titled "Best Cities for Job Seekers. Where to move for the fastest careers," the study focused on computer, financial, construction and health job openings.
It was clear in the report, the authors of the study were surprised the Birmingham Metro area topped the list. The article noted that the Magic City beat out runners up Cleveland, home of the renowned Cleveland Clinic and Pittsburgh, the location of the University of Pittsburgh Medical Center.
Unbeknownst to even local Birmingham residents is our region's own list of prestigious medical institutions that include (source: Birmingham Business Alliance):
UAB – The state's largest employer, UAB is the fourth largest academic medical center in the U.S. UAB's University Hospital is the third largest public hospital in the nation and 10 health care delivery programs ranked among the top 25 by U.S. News and World Report in 2016.
Children's of Alabama – The beloved Benjamin Russell Hospital for Children is the third largest pediatric medical facility in the U.S. with ten pediatric specialties ranked among the top programs by U.S. News and World Report.
Lakeshore Foundation – One of the nation's premiere fitness, recreation and education facilities for persons with physically disabling conditions.
American Sports Medicine Institute – The largest accredited Orthopedic Sports Medicine Fellowship Program in the U.S.
HealthSouth Corporation – The nation's largest owner and operator of inpatient rehabilitative hospitals; corporate headquarters in Birmingham with more than 900 local employees.
Along with UAB, three additional local healthcare services/hospital facilities, St. Vincent's Health System, Baptist Health System and Children of Alabama employ over 4000 people each in the region.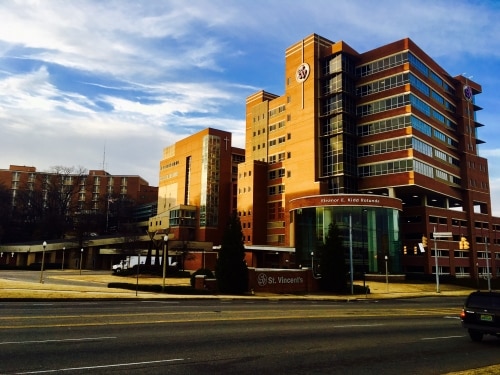 Rounding out ABODO's national top ten list for Healthcare practitioners and technical occupations were New Orleans, Oklahoma City, Baltimore, Indianapolis, Boston Providence, Philadelphia and Louisville.
Check ABODO methodology for the study – HERE.