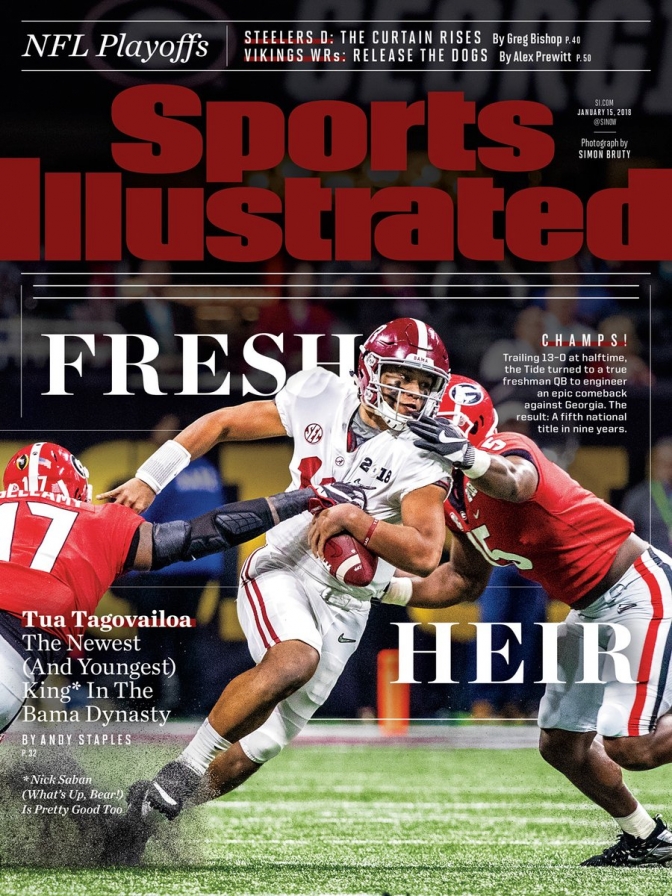 Aloha Alabama!
Full disclosure: I'm a Georgia fan, the only one on Bham Now's staff. I felt certain at half-time that my Georgia Bulldogs would claim this championship title. They looked great, and were taking early command.
But then the Tide turned to it's future: true freshman quarterback, Tua Tagovailoa, and made magic happen. Last night's  match-up cements Bama's place in sports history as the undeniable, greatest football dynasty ever. And Alabama has an exciting Hawaiian import. 
A shocking 26-23 victory in overtime
Last week Birmingham hometown hero, Da Ron Payne, made a story-book touchdown when Bama needed it most, then last night another young star captured the attention of the country, and helped to propel No. 4 Alabama to an epic comeback against the No. 3 Georgia, Bulldogs.
Tua Tagovailoa was a four star quarterback from Saint Louis School in Honolulu. He chose to commit to Alabama over Southern California, Ole Miss and UCLA. His family made the 4000 mile trip to watch their son help lead the Tide to Monday night's 2018 National Championship OT win.
ALABAMA FOR THE WIN https://t.co/3WzedzlQtY

— Home Of Athletes (@HomeOfAthletes) January 9, 2018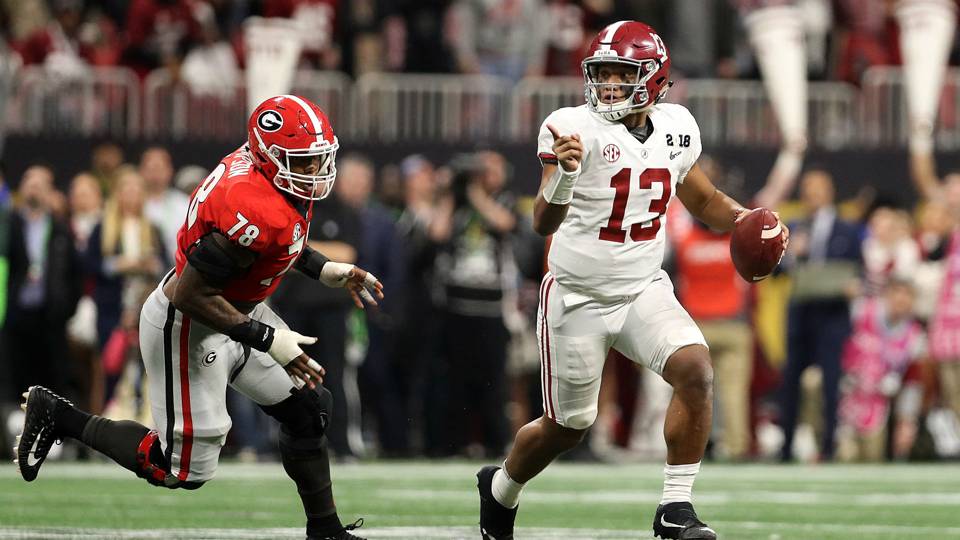 At half time, with the Tide trailing 13-0, I felt pretty confident as Georgia fan, that the bulldogs would hold Bama. Then true freshman quarterback Tua Tagovailoa, who Coach Saban found in Hawaii, "stepped in and did his thing" as Jalen Hurts, Bama's struggling quarterback explained.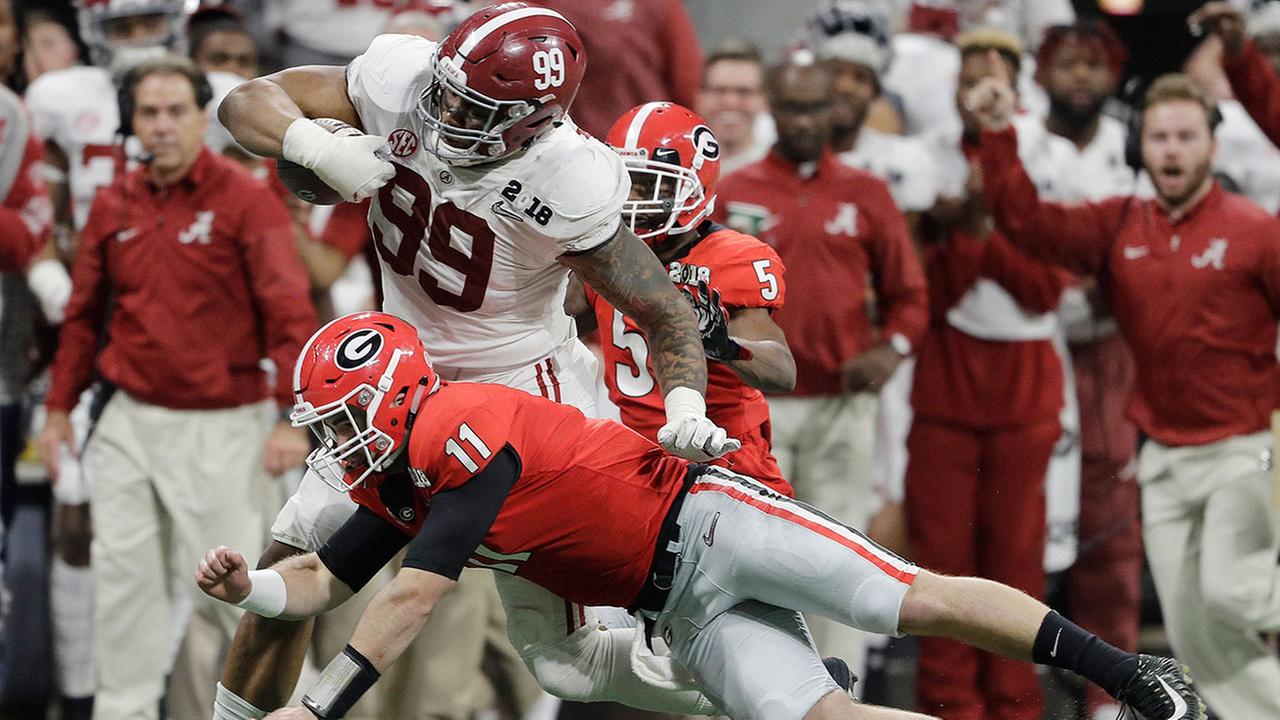 The YOUNG GUNS!
It was a night for the youngsters on the field. Najee Harris finished as the team's leading rusher, Henry Ruggs III caught the first touchdown pass from Tagovailoa, and De'Vonta Smith caught the game-winning score. All these guys are freshman who stepped up when the pressure and emotion must have been off the chain for them, and they produced!
"Tua did a great job, gave us a little spark," said Saban. "I just thought we had to throw the ball in the game and I thought he could do it better. And he did."
Via- WHOtv.com
Congratulations Coach Saban!
Monday night, coach Nick Saban tied Bear Bryant with his record sixth national championship.
"I've never been happier in my life," Saban said on the field.
I'll say Roll Tide today!
Via- www.msn.com.
Last night's game was the reason we love college football, it's not predictable, its exciting, dramatic and yes, sometimes heartbreaking.
Were you at the game, or tailgating nearby? Send all your game photos to Bham Now!