Update
After considering a 4% rate increase, the Birmingham Water Works Board voted 6-3 to increase rates by 2.9% in 2018.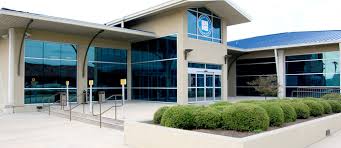 According to WBRC, some water works customers were not happy with the board's decision. Rates will increase beginning January 1, 2018.
The water board approved rate increases of almost four percent for the past two years. Regular annual rate increases are part of the utility's long-term financial plan.
According to the BWWB, the yearly rate increase are below industry standards. While the BWWB cites a 2012 rate study on their website, a more recent 2016 study by NEXUS reports similar numbers.
Overall in 2016, the average increases for water, wastewater, and stormwater for systems serving 5,000 people or more were 5.4 percent.
The Birmingham Water Works serves more than 600,000 people in Jefferson, Shelby, Blount, St. Clair, and Walker counties.
Previously
Have something to say about the possibility of your water bill going up? Birmingham Water Works customers could see a rate rise soon.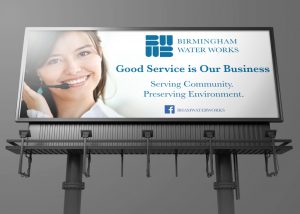 What's Up With Bham Water Works?
On Thursday the utility board plans to vote on a 2.9 percent rate increase. The Birmingham Water Works Board provides water to five counties in Alabama.
Have something to say about it? Attend their public  input meeting tomorrow (Thursday, 11/9) at 5:30 PM. It's an opportunity to let the board know you're concerned about their possible actions.
The address is 5600 1st Ave North Birmingham.
Birmingham Water Works General Manager Mac Underwood. Image via Owler.
But, Why?
According to ABC 33/40 , Birmingham Water Works General Manager Mac Underwood says the increase is based on: projected revenue, the debt service and the 2018 capital budget.
The board approved a 2018 budget increase to $63 million. $49.9 million of that will go towards a project at the Shades Mountain Filter Plant.
"We need to rehab and refurbish one of the filter buildings, basically we're going to build a whole new filter building," said Underwood. "… It's going to take about 30 months to complete."
Long-time Birmingham residents have probably heard a thing or two about controversies surrounding Alabama's water works system. You can read about them here, in a post I wrote back in March. If you're new to town or just curious, here's a bit more on the backstory:
What About Those Bills?
Customers have been complaining about them and contacting television media outlets like Fox 6 On Your Side to protest the exorbitant amounts they are paying each month for water (and sewer, which is another story in itself). One BWWB member even gave out his cell phone number to field complaints from frustrated customers.
The BWWB held a press conference in February and said that all incorrect bills should be fixed by March 1. Folks seem to be unsatisfied, according the BWWB Facebook page.
What do you think, Birmingham? Are water rates too high? Are you OK with paying more each month?