Sponsored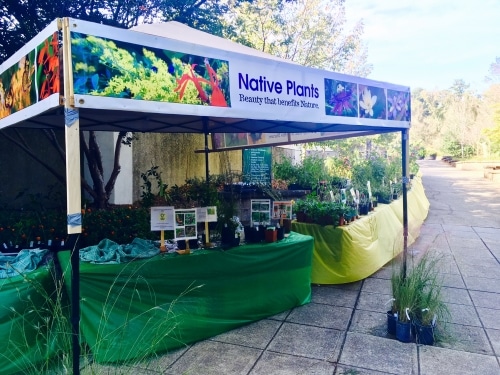 This weekend, October 21-22, The Birmingham Botanical Gardens will be hosting its annual Fall Plant Sale and its inaugural Fall Fest.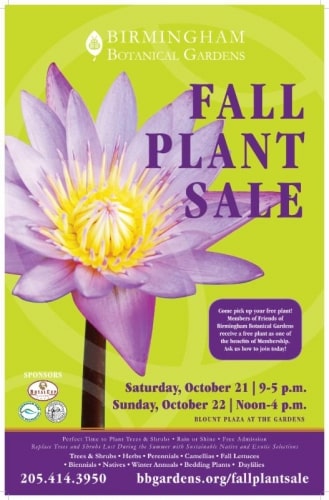 Of course, Fall is the best time to plant, so check out Garden's wonderful inventory of herbs, sustainable trees, fall annuals, shrubs, natives, perennials and more.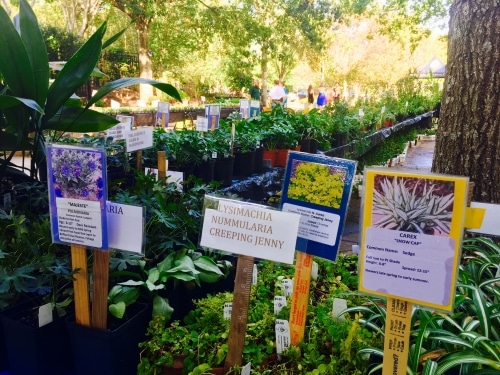 Proceeds from the Birmingham Botanical Gardens Fall Plant sale help benefit programs such as the Discovery Field Trips, Plant Adventures, the Centennial Tree Program and the Public Library.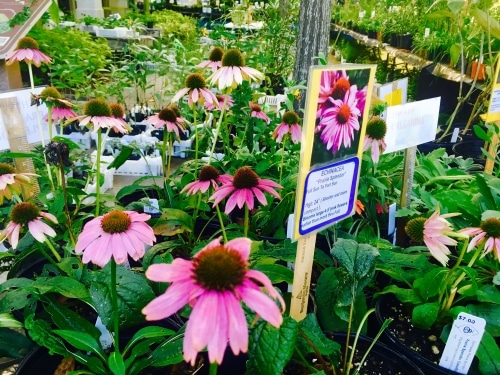 On Saturday, The Gardens' Fall Plant Sale will be open to the public 9-5 p.m. On Sunday, hours are Noon-4 p.m. Admission is free.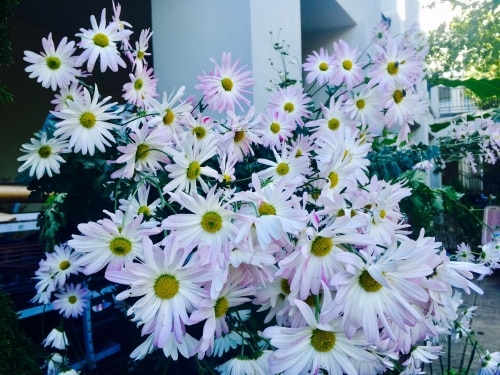 Something new this year – Fall Fest
Alongside of the popular Plant Sale, on Saturday, October 21, The Gardens' will be launching their inaugural Fall Fest from 9-3 p.m. This first time family friendly event will include crafts and a learning tent provided by The Friends' Education Department, ice cream provided by Mayfield, apple cider provided by The Gardens Café by Kathy G., a beautiful fall photo opportunity provided by Leaf & Petal at The Gardens and a climbing wall and lawn games provided by Mountain High Outfitters.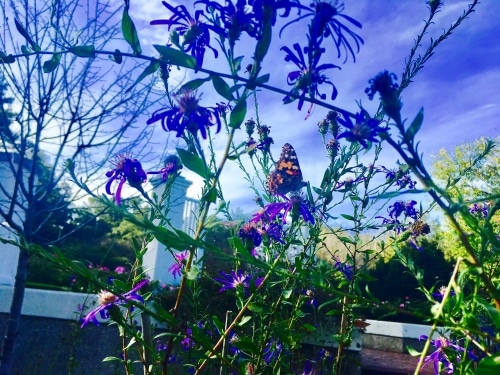 Don't miss this wonderful weekend at The Gardens. Enrich your own garden, support the Birmingham Botanical Garden's educational programs and have some fun with friends and family. Make it a memorable moment.
Additional info:
Native Plant Shopping list
Trees and Shrubs Shopping list
Sponsored by: