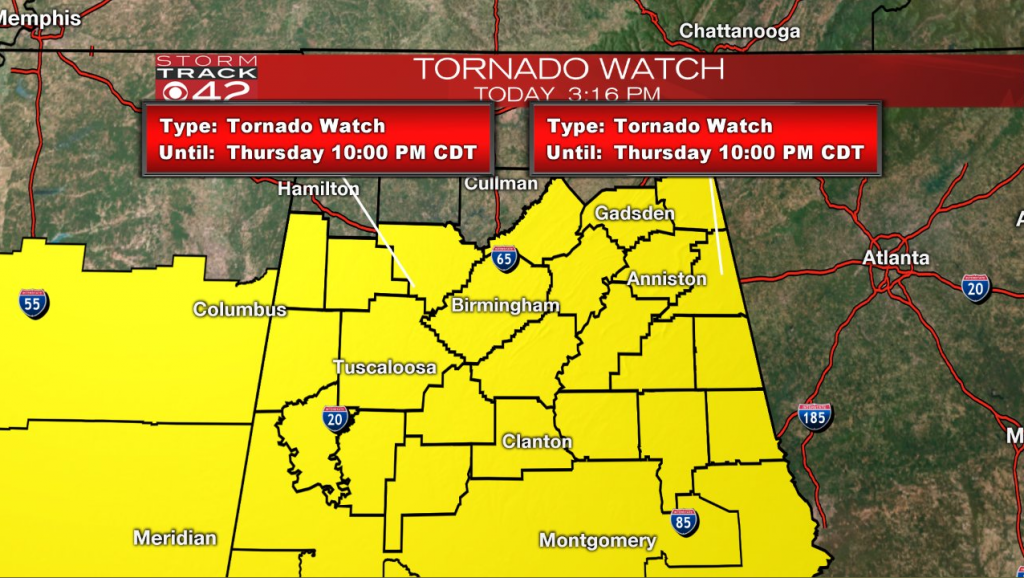 Yesterday's tornado scare did not go unnoticed. And of course, Bham citizens had plenty to share about the disastrous weather. Check out these 8 tweets that basically summed up the whole experience.
1. The original post of the tornado in action
View of the tornado going just north of Birmingham now @spann pic.twitter.com/1p8b4OoXz6

— Chris Clifford (@alcliffy) June 22, 2017
2. Visiting Bham Kansas-style (Tornadoes included)
We're in a tornado warning in Birmingham. Cuz you can take the squad out of Kansas, but you can't Kansas out of the squad. #Nats17 https://t.co/dVplHxwRz6

— 𝔫𝔞𝔤𝔶 𝔪𝔦𝔫𝔞𝔧 🗳 (@nagy_minaj) June 22, 2017
3. When saving lives goes underappreciated
We're seeing a number of complaints about multiple texts/calls from @UABAlert. THESE ALERTS KEEP US SAFE. We've seen what tornadoes can do.

— UAB Students (@UABStudents) June 22, 2017
4. If Spann recommends helmets, you get helmets
Wearing a helmet during a tornado can save your life. Here are some shots from those in tornado warning polygons yesterday! pic.twitter.com/wov72P90WZ

— James Spann (@spann) June 23, 2017
5. When yesterday just wasn't your day.
Watched a tornado spin past my office,house flooded AGAIN and DirectTV is at its best "searching for satellite #howisyourday

— Jerolyn Nivens-Cater (@Cater4au) June 23, 2017
6. An example of how fast Alabama weather can change
https://twitter.com/a__hansen/status/878020043736576001
7. Coincidence? I think not!
Spent 1/2 the day watching tornado coverage by @spann & then 1st song on the radio when leaving is "Blown Away" by @carrieunderwood pic.twitter.com/pNzzY3FWwF

— Beth Wolfe (@HR_Beth) June 22, 2017
8. Just another scary reminder of why we heard sirens all day
Tornado passing north of Birmingham, AL @spann pic.twitter.com/rdwMOG5xtQ

— Ryan Walley (@rwalley) June 22, 2017