Back in December Zagat named the Magic City as one of the nation's top new culinary spots, ranking right up there with San Francisco, New York and Chicago. Since we were fortunate enough to nab this distinctive recognition from the world's most exhaustive restaurant rating's guide, Birmingham has added even more places to eat, drink and be merry in 2017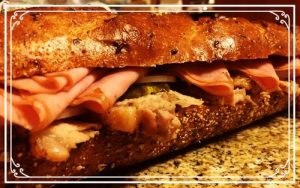 As a chef's wife, part-time recipe developer and chronic restaurant gal, I'm thrilled at all the dining options Birmingham has to offer. 2017 is tasting good, ya'll. Here are my top-five new additions to our ever-growing food scene.
While my list of up-and-comers may differ from yours, (the more, the merrier, in my humble opinion) here are the ones hitting the spot for me:

Hope to see you out and about and stuffing your faces in Birmingham, my fellow food lovers. You know that's what I'll be doing, as celebrating local bites is my favorite pastime.