If Alabama senators Jabo Waggoner (R-Vestavia Hills) and Del Marsh (R-Anniston) have their way, renovating Alabama's historic buildings is going to get a lot cheaper. The Historical Rehabilitation Tax Credit expired in 2016, and these two state senators are re-introducing the credit this legislative session.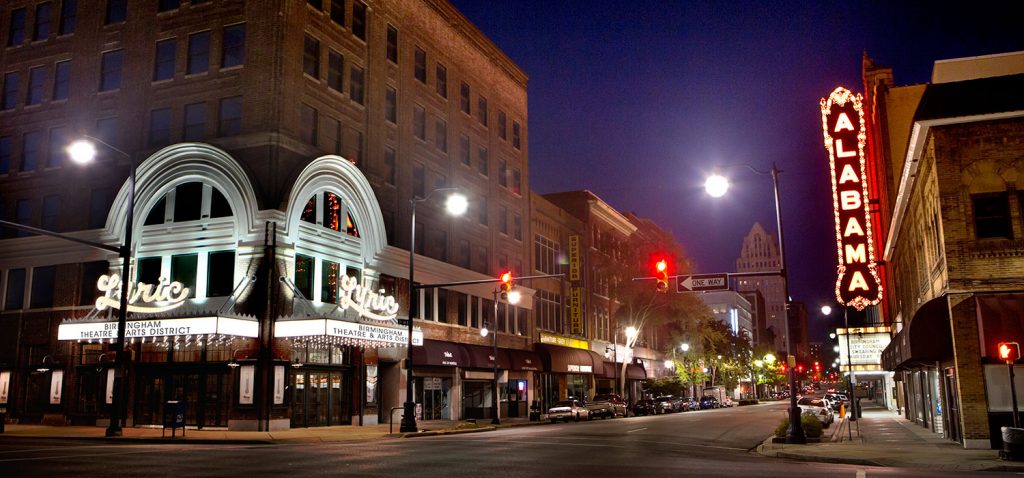 In a phone call with Senator Waggoner, I learned that the entirety of Alabama's tax credits had been audited by a group associated with the University of Tennessee. In total, the state had given more than $4 billion in tax breaks, which the state government considered unsustainable. In the same audit, however, the Historical Rehabilitation Tax Credit received a better-than-average "B" rating.
Mayor William Bell in front of the soon-to-be-renovated Pizitz Building. Image credit: WBRC
Senator Waggoner explained to me that while some projects, such as the Lyric Theatre and the Pizitz Building, had been able to use the credit to offset costs, other groups, such as Jacksonville State College, had not renovated in time, and now have buildings standing unused due to the prohibitive cost of renovation. Reintroducing the credit could help both groups and individuals across the state afford renovations of their property.