The outpouring of love, admiration and condolences over the loss of one of Birmingham's finest continues, as news of Courtney Haden's passing makes its way through the community.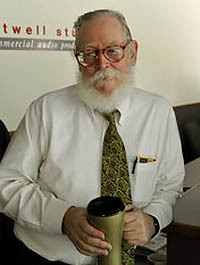 If you are new to the city or too young to remember Haden, that's OK. He was a popular radio personality, copywriter and columnist, and he is considered a gem of Birmingham. Born in 1950, Haden was known for his way with words on a variety of subjects, along with his sweeping knowledge of culture, music and politics.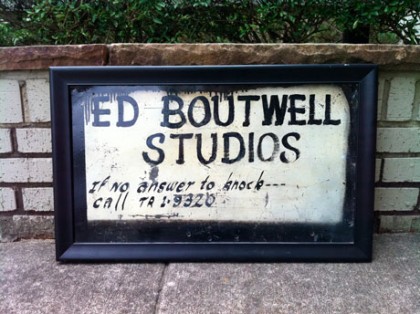 He was an owner of Boutwell Studios, along with Greg Bass and Ed Boutwell, beginning work there in 1976, engineering, writing and producing. But, before that, he was a radio personality.
Haden was a morning-drive host on WKXX-FM (Kicks 106) in the early '80s and then on WZRR-FM (Rock 99) in the early '90s.
According to a Facebook post by Gregg Bass with Boutwell  Studios, Haden was one of a kind:
"Over the years Courtney became a favorite of many clients because of the imagination he brought to their work, often taking a mediocre piece of copy and turning it into something special. Besides, it gave them a chance to have a conversation with one of the most interesting people they had ever met."
He was also a columnist for Weld, along with a handful of other Birmingham alternative press outlets throughout the years. This piece he wrote about Boutwell Studios' 50th anniversary will give you a feel for his vast command of the English language, his wit and his storytelling skills.
For a deeper look at Haden's commitment to his work, please check out this story about Haden by Birmingham writer, photographer and filmmaker, David McElroy.
And, here's a link to one of his radio parodies for the Paul Finebaum show (sorry Tennesse fans). In the clip, Finebaum tells the audience that it was one of the most requested clips he'd ever featured.
Rest in Peace, Mr. Haden. Your legacy and inspiration live on, and your creative contributions certainly put the magic in the Magic City.
Did you know or work with Mr. Haden? What are your favorite memories of him? Please share with us as we remember one of Birmingham's finest.