First Avenue North has seen a ton of action within the last few years, and it won't be stopping anytime soon.
The renovation of 4 buildings near Morris ave. will be transformed to accommodate living and commercial usage – raising the value of the already popular mid-day and nightlife scene.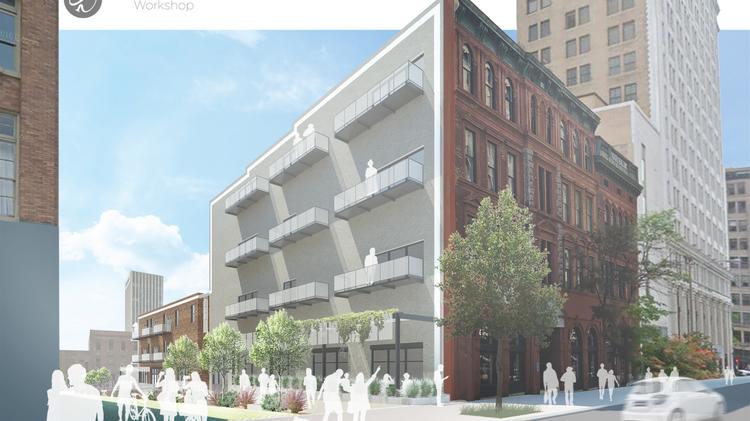 There has been a rise in residential and commercial demand within the city and developers are clearly taking notice; projects that benefit consumers and business – all in one – are dominating this scene.
Staying true to our roots is what makes Birmingham unique. We are embracing the revitalization and growth, while keeping the overall feel as authentic as possible. This new project will stay along that same path.
"…This development will give them the opportunity to purchase a part of these historic buildings with the flexibility to customize their space."

– Hunter Renfroe, Orchestra Partners Co-founder tells the BBJ
---
Details:
Ground Floor – Retail and Restaurant Space
Middle Floor – Offices with balconies for those pretty Bham sunsets
Top Floor – Small number of residential spots
Plaza – Green spaces connecting consumers to their favorite 1st Ave. restaurants & Morris Ave. spaces
AppleSeed Workshop is the design build company for the project; these guys are the best, for real y'all.
---
A huge part to the growth of Birmingham is getting people out and walking around. Although this has been difficult in the past, many cities that are thriving have attractive and accommodating walking spaces; this is one of the goals for this project and more to come.
ZypBike Share, initiative of REV Birmingham, has helped spur this shift for the Magic City and many are following in it's footsteps.
---
More here from BBJ.