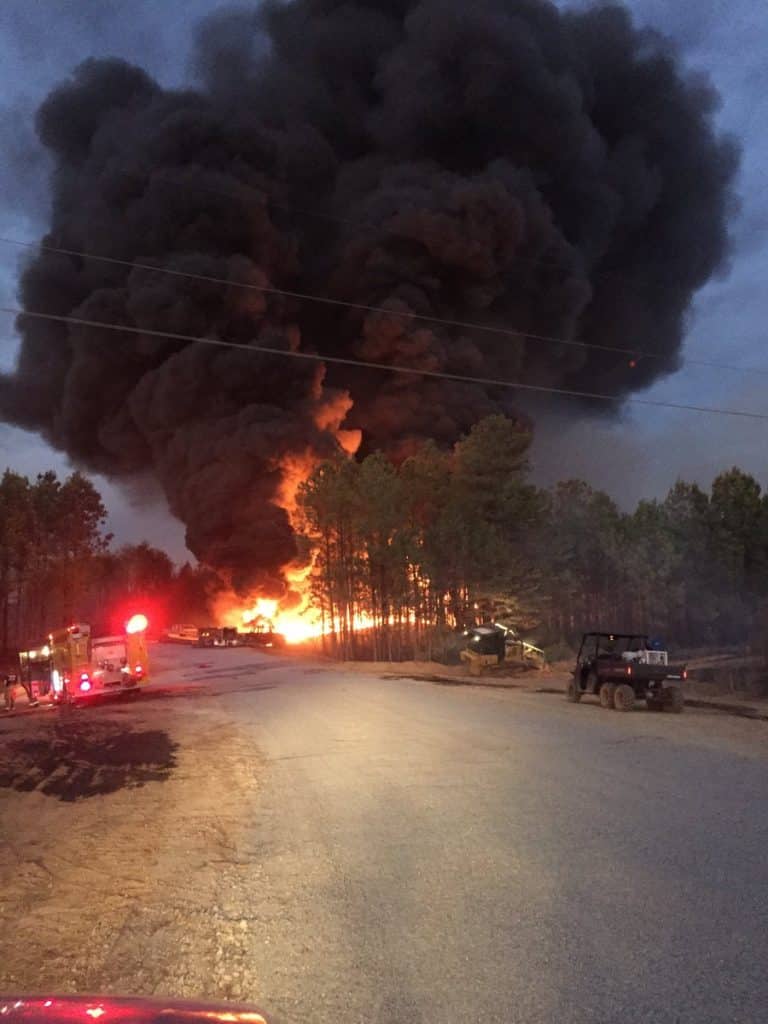 Below is a compilation of local, regional, and national news stories on the Colonial pipeline explosion that occurred yesterday in Shelby county.
According to a Colonial Pipeline statement and multiple media reports, a contract crew working miles from the site of a Sept. 9 spill ran into the pipeline with a trackhoe, igniting gasoline and causing a fire. One person died at the scene and five others were transported to Birmingham-area hospitals for treatment.
The spill in September shut the line for 12 days, cutting supplies to 50 million Americans in the Southeast. As of right now it is too early to predict the impact the explosion will have on the environment and gas prices, but AAA has already predicted price hikes throughout the South.
Here is a compilation of stories and social media updates:
Governor Robert Bentley's twitter feed with updates
Alabama Emergency Management Agency Facebook updates
WBRC FOX 6 – 10 p.m. update from Colonial Pipeline explosion in Shelby County
WIAT CBS 42 -Colonial Pipeline: 1 killed in Shelby County gas line explosion (includes helicopter footage)
al.com – 1 dead, several severely burned after Shelby County gas line explosion
al.com – 'They are loved': Families support Shelby County pipeline explosion victims at UAB burn unit
Bloomberg News – Largest U.S. Fuel Pipeline Shuts After Work Crew Triggers Blast
Reuters –Explosion, fire in Alabama on gasoline pipeline kills one