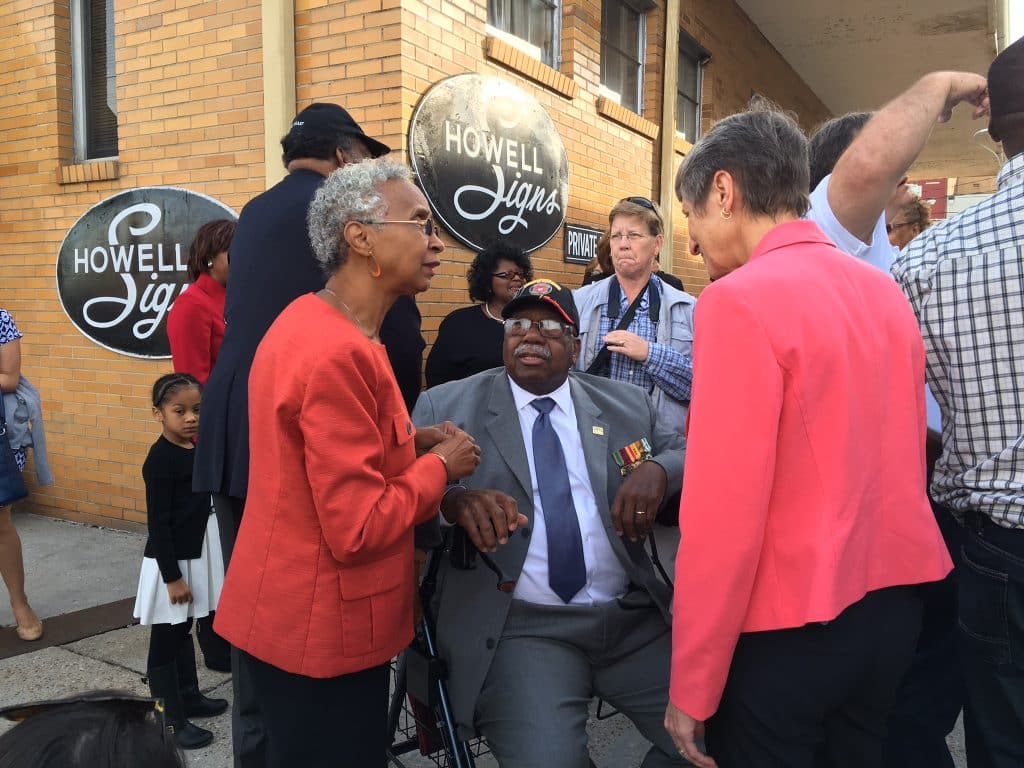 Read about Freedom Rider Charles Person and his remarkable story – here.
Support for the proposed Freedom Riders National Park in Anniston received a big boost today in the opinion section of al.com with an essay by prominent National Park advocate and conservationist Frank Peterman.
Peterman's op-ed: Freedom Riders defended our rights; they deserve a national monument
Along with the op-ed this morning, last week's visit and public hearings by Secretary of Interior Sally Jewell has brought national attention to the Freedom Riders National Park and the Birmingham Civil Rights National Park (Jewell visited both Anniston and Birmingham) proposals.
Below are links from national and local media about the visit and the potential creation of two new national parks in Alabama.
Washington Post – The next national monuments? Obama administration officials visit iconic civil rights sites in Alabama.
WBRC FOX 6 – Interior Secretary tours sites of proposed Freedom Riders monument in Calhoun County
WIAT CBS 42 – Anniston sites considered for national monument designation
WBHM NPR – Big Push to Make AL Civil Rights Monuments National Parks
Slideshow: Photos from Bham Now's tour with Secretary Jewell & the Freedom Riders National Monument Public Hearing in Anniston
This slideshow requires JavaScript.