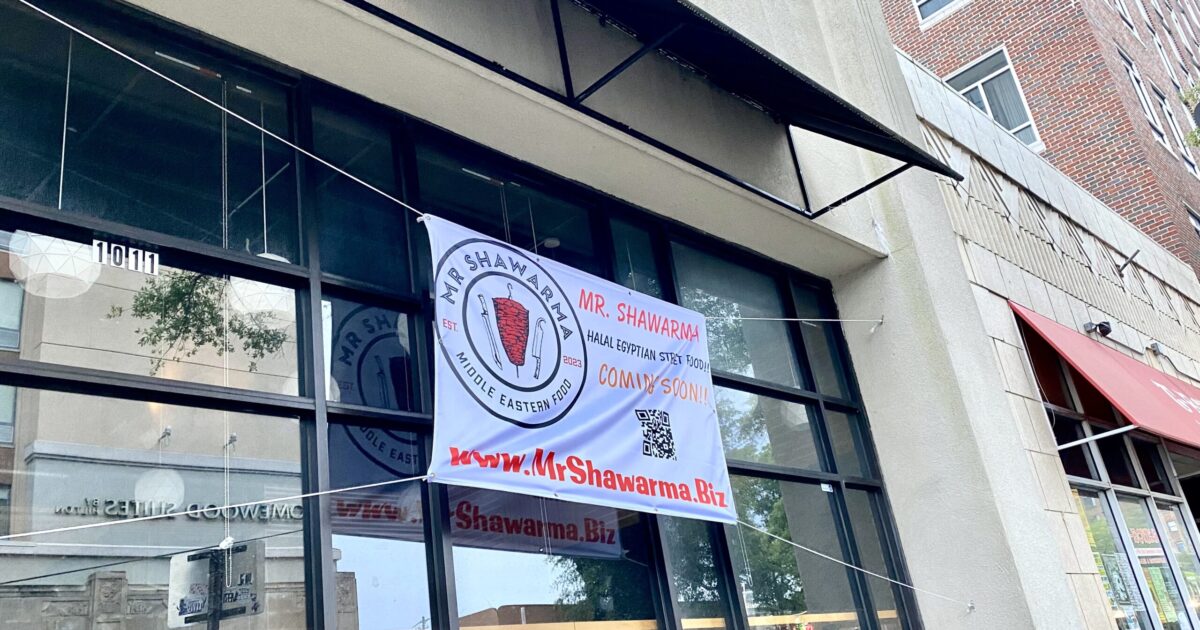 Birmingham, it looks like we have got our own "shawarma joint" coming to 5 Points South.
This week, a sign went up at Pickwick Plaza on 1011 20th Street South announcing the coming of Mr. Shawarma, a restaurant serving authentic Egyptian and Middle Eastern cuisine.
The new eatery is sandwiched between T-Bones and Sleek Sports Bar, right across the street from the newly-opened Urban Parc.
The owners of Mr. Shawarma provided the following message to Bham Now about their new halal Egyptian street food restaurant.
"Hey Birmingham! It's Adam and Sam, owners of Mr. Shawarma! We are Happy to announce that we will be opening our first business and first Shawarma Joint in the heart Of Birmingham Alabama! Thank you for all the love and support, we are excited to see y'all at the grand opening on July 1st!"

Adam Sherbini & Osama Mohamed – Owners of Mr. Shawarma
Iconic Shawarma Scene
A new shawarma joint coming to The Magic City brings back memories of one of the iconic lines from the 2012 Marvel movie The Avengers.
Following the final battle at the end of the movie, Tony Stark/Ironman quips:
"Hooray… good job guys. Let's not just come in tomorrow, take a day. Have you ever tried shawarma? There is a shawarma joint about two blocks from here. I don't know what it is but I want to try it."
The movie concluded with the team quietly eating some shawarma around a table.
See the scene on YouTube:
The Menu
Check out Mr. Shawarma menu – HERE
It includes:
Beef and Chicken Shawarma Plates
Lamb Kabobs
Chicken Shawarma Roll-ups
Hawawshi (Egyptian Burger)
Mr. Shawarma Chicken Fries
Kunafa Topped with Pistachio
Juice Bar
And much more
All the meats will be halal.
Stay Tuned
For Birmingham residents, it looks like many of us will have an opportunity to try that "shawarma joint" a couple of blocks away. 
Keep up with Bham Now for updates about Mr. Shawarma and new openings throughout the metro area.

For more news around Birmingham, follow us Facebook + Instagram.