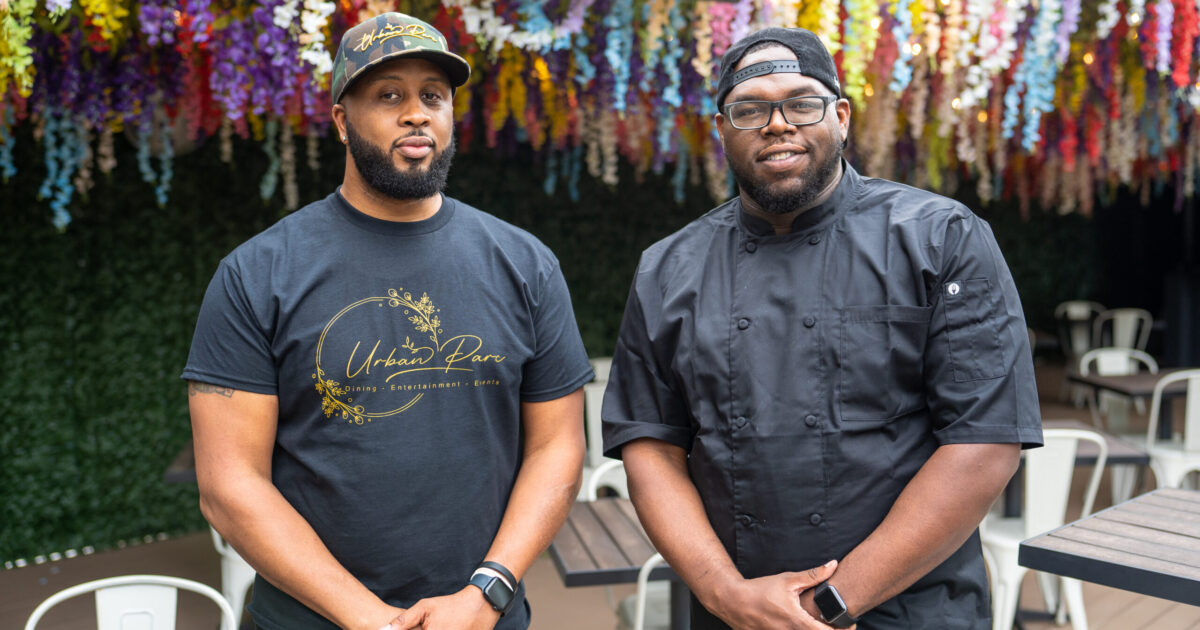 Where can you find in Birmingham a fine dining restaurant, a rooftop bar, an arcade with vintage games and a place that serves delicious pub food while you watch your favorite team ALL rolled up into one?
Answer: Urban Parc in the heart of Five Points South Entertainment District.
Urban Parc is the brainchild of Draper Mason, the owner of Urban Smoke Bar and Grill in Fairfield. The staff at Bham Now was given a sneak peek of the new venue this week.
Located at the former site of The Hive (1006 20th St. South) between 5 Points Hardware and Homewood Suites, Urban Parc is one of Birmingham's newest and most exciting entertainment venues.
Join us on a tour.
Fine Dining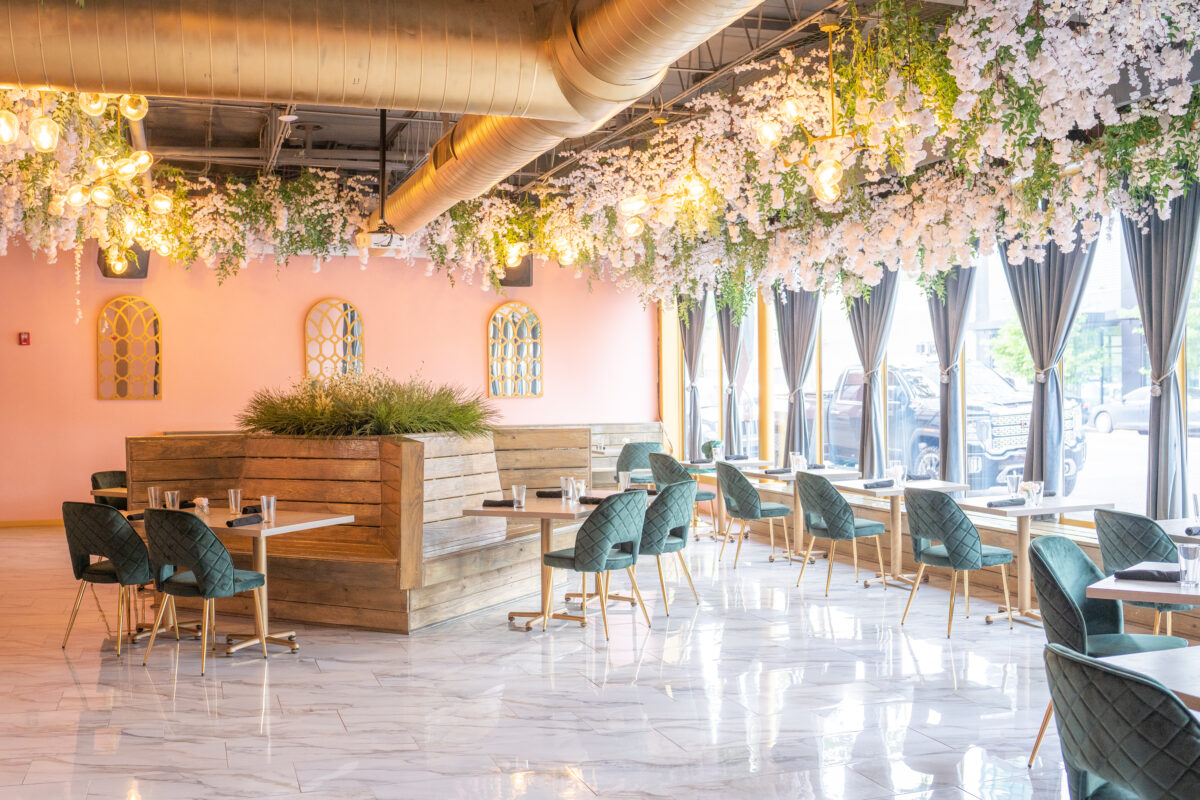 When you enter Urban Parc, to your right is a bright elegant space for fine dining. Reservations are required.
A sample of items to expect?
Carribean jerk lamb chops with alfredo pasta, grilled asparagus
Ribeye steak with garlic butter mashed potatoes and broccoli
Whole Red Snapper with sweet peppers, rice pilaf and mixed vegetables
For dessert there is a special peach cobbler, New York vanilla cheesecake and chocolate fudge cake.
Here is the "one of a kind" part about Urban Parc. When you finish with your meal, you don't have to leave. You can stay and have a cocktail on the rooftop or play games in the entertainment area.
See what the inside looks like:
Bar, Games and Rooftop
In addition to fine dining, Urban Parc offers a rooftop which holds over 50 patrons and will show movies.
Activities abound throughout Urban Parc, ranging from traditional "board" games like battleship to vintage arcade games such as the duckpin bowling alley in the back of the space.
Pub food (wings and sliders), beer and cocktails will be available too.
Check out our Tik Tok video:
Opening and Hours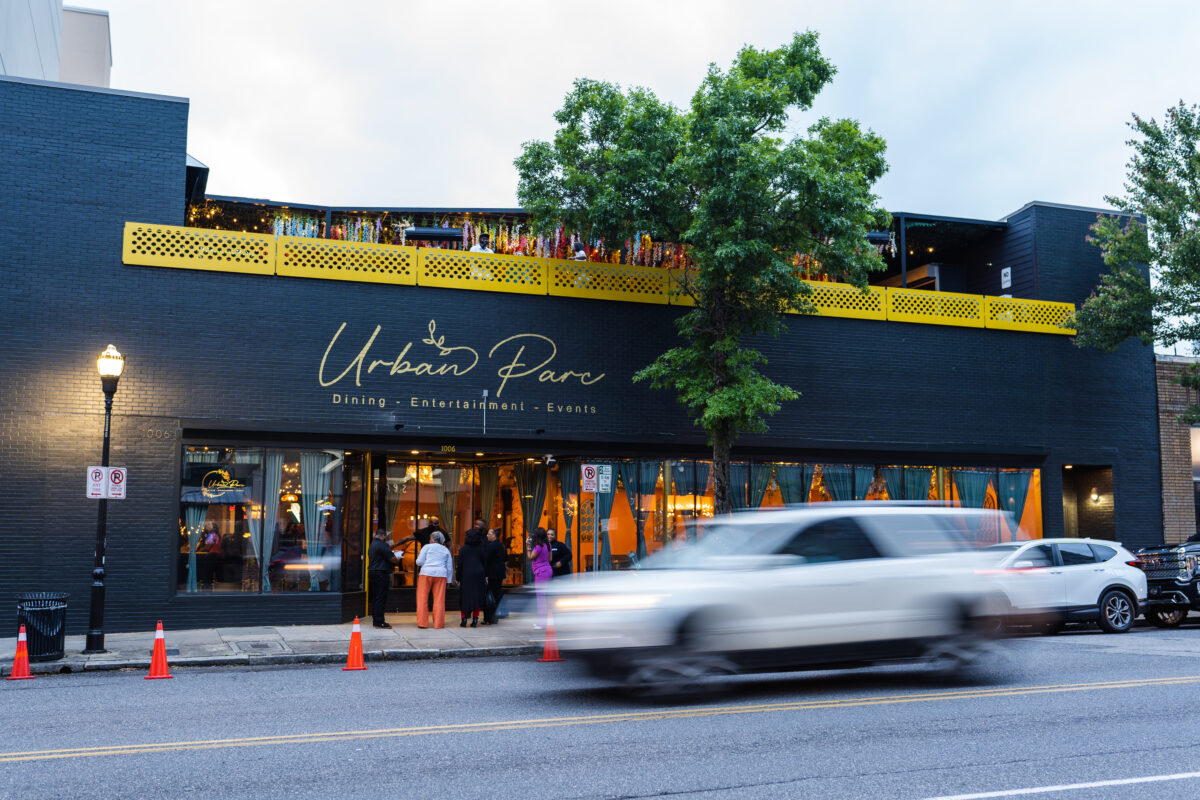 Beginning on Friday, April 28th, Urban Parc is holding a soft opening for the coming week or two.
By mid-May they expect to be fully operational.
Their hours are as follows:
Wednesday and Thursday – 11AM to 11AM
Friday and Saturday – 11AM to 2AM
Are you going to visit Urban Parc soon? Share photos of your time there with us on social media by tagging @bhamnow.