Sponsored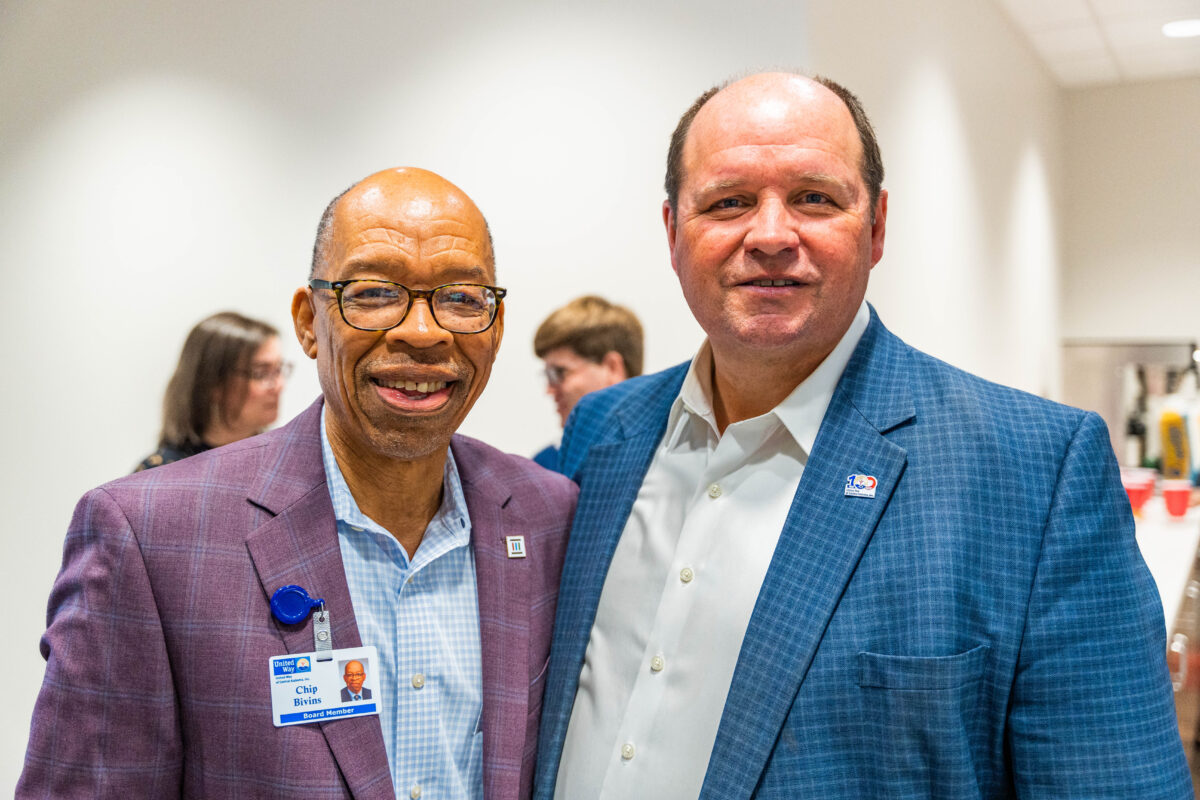 United Way of Central Alabama (UWCA) has 79 partner agencies who are changing lives all over Birmingham and beyond. We were able to join UWCA on Monday, April 24 as they thanked all of the organizations that make their work possible. Keep reading to learn more, and get a sneak peek at United Way's new band. Yep, you read that right.
Changing lives in The Magic City
UWCA has been successfully pioneering impactful partnerships for 100 years. With UWCA, local organizations can rely on unrestricted, sustainable support.
During their agency appreciation luncheon, we were able to gather and celebrate all the work these incredible partners are doing.
"It is amazing to get together with this amazing group of organizations and nonprofit leaders who are really transforming our community. The talent and ambition in this room is unparalleled to anything you'll find anywhere else in the state of Alabama."

Drew Langloh, President & CEO, UWCA
These organizations are celebrating 100 years as UWCA partners:
American Red Cross serving Mid Alabama
American Cancer Society
Boys & Girls Clubs of Central Alabama
Children's Aid Society
Children's of Alabama
Gateway
Girl Scouts of North Central Alabama
Legacy YMCA
Levite Jewish Community Center
Salvation Army Birmingham Area Command
Boy Scouts of America-Black Warrior Council
Boy Scouts of America-Greater Alabama Council
Travelers Aid Society
YMCA of Greater Birmingham
YWCA of Central Alabama
Learn more about all of United Way's incredible partners.
Planning for the future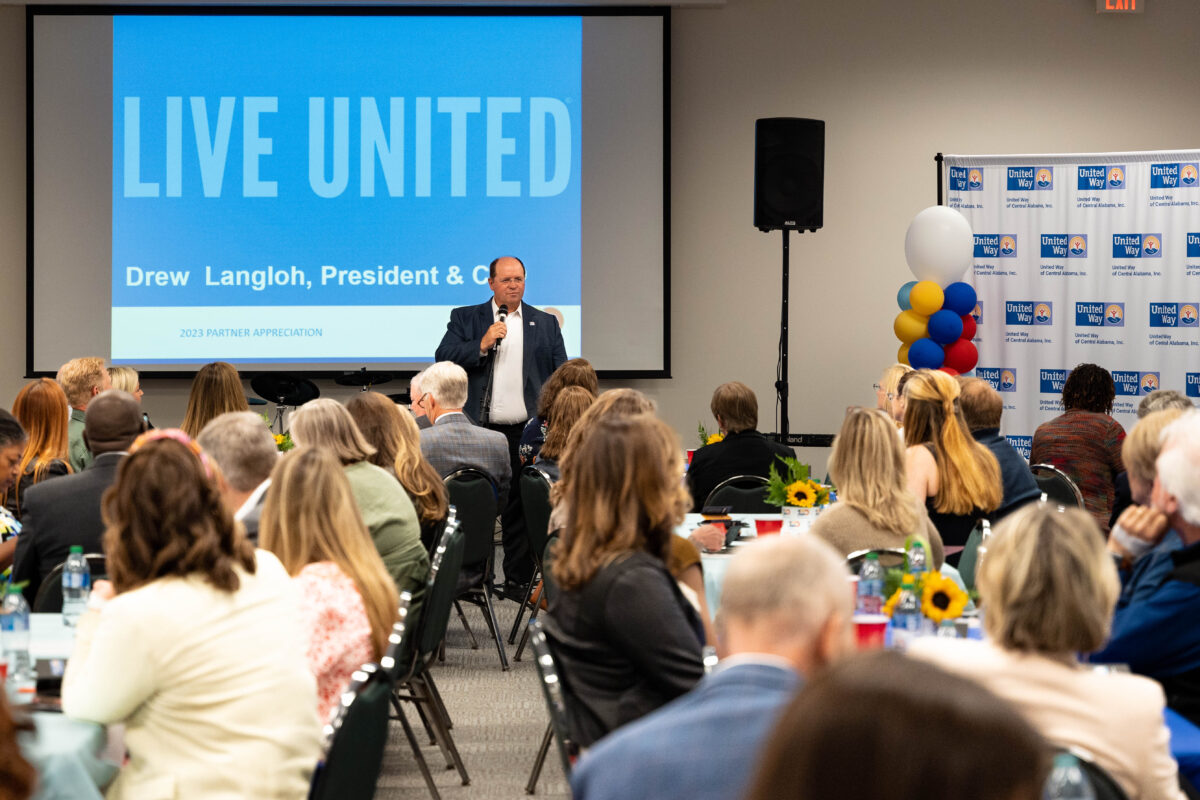 It wouldn't be a United Way event without discussing big plans for the future. As the organization enters its centennial year, their leaders have taken a look at the work they're doing to see how they can improve.
According to Langloh, they've noticed they are providing services in communities unable to access them. For the next five-eight years, UWCA will focus on using their resources and partnerships to find ways to effectively deliver services on the ground. He noted this will not replace their regular partnership allocations, but be in addition to them.
Board Chairman Chip Bivins talked about realizing a step like this would be neccessary in UWCA's strategic plan.
"Recently, I was doing yard work and pulling back some of the damaged plants from the winter. What I found under them were plants that actually appeared to be doing pretty well. What I realized was that they were living in the shadow of the bigger plants.

This reminded me of the challenge we have as community leaders. Some of the things we've been doing for the bigger plants were taking away from the smaller ones who maybe aren't screaming for attention. We need to step back and look at those plants more deliberately to see how we can better spread our resources across the entire community, big and small."

Chip Bivins, Board Chairman, UWCA
Giving back to these organizations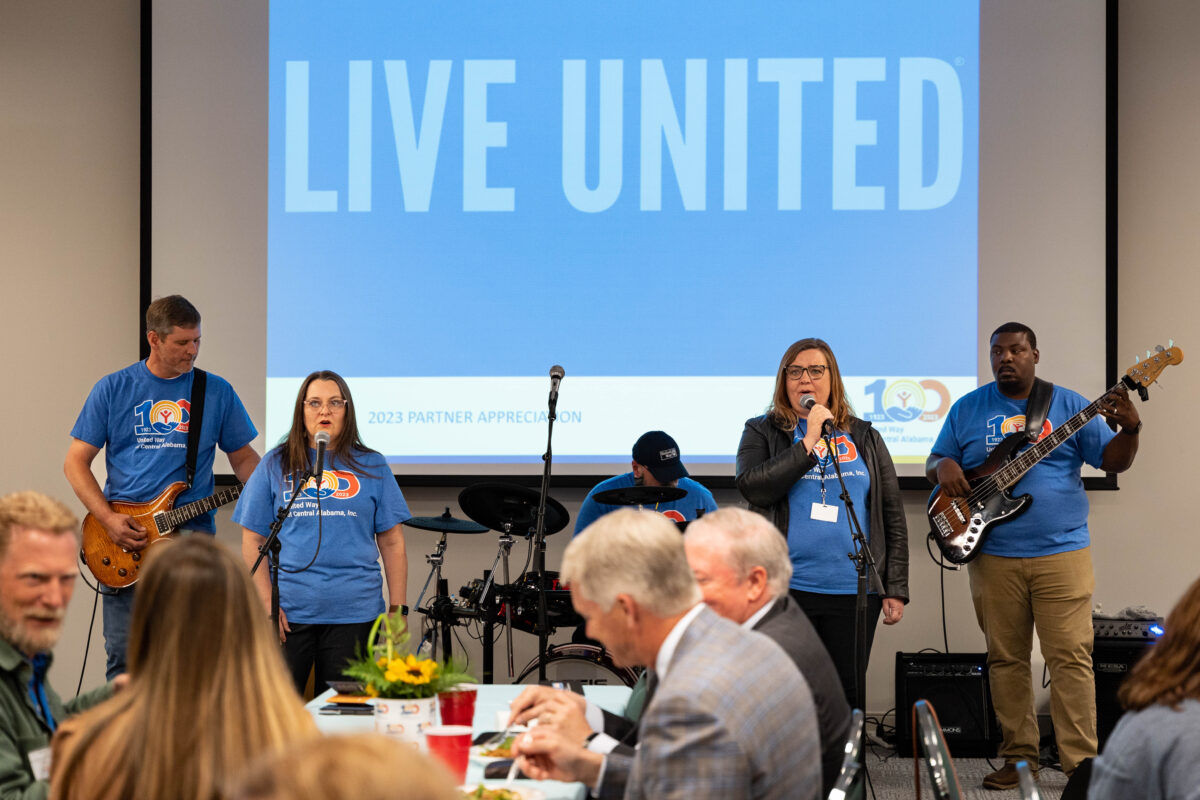 UWCA was the place to be on Monday, April 24. We were able to enjoy lunch while hearing from UWCA's new band. Staff members came together and had the whole place jamming out to classic hits. Who knew?!
Katrina Watson, Senior VP of the Community Impact department for UWCA, ended the luncheon by announcing plans to invest even further in their community partners.
"We know that professional development can be very pricey. United Way will be working with experts to facilitate trainings and make those available at no cost to their partner agencies. This will kick off with a public speaking training early in May."

Katrina, VP of Community Impact, UWCA
Learn more about all of United Way's incredible partners and how you can get involved.
Sponsored by: