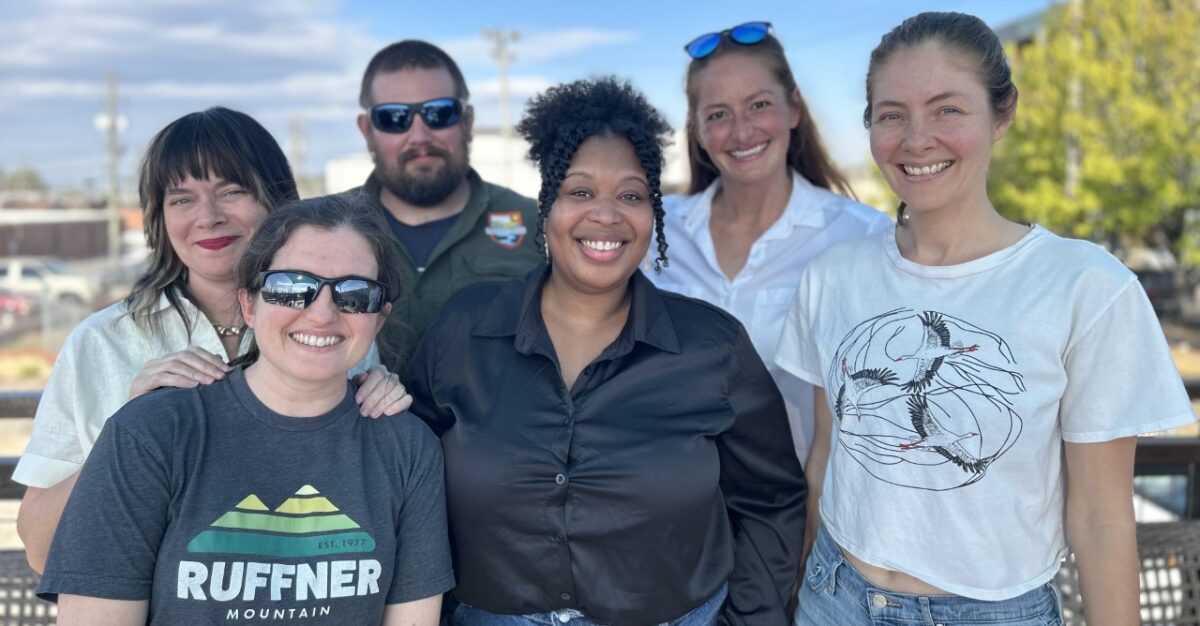 Two of Jefferson County's most beloved nature preserves are joining forces.
Beginning in April, Ruffner Mountain will assume the management and operations of Turkey Creek Nature Preserve (TCNP) from Birmingham-Southern College (BSC). By taking this action, all administrative, fundraising, programming and conservation initiatives between the two nature preserves that total nearly 1700 acres in Jefferson County will be unified.
"By unifying, we are a coordinated force to support this beautiful space– and together we prosper," Carlee Sanford, Ruffner Mountain's Executive Director told Bham Now. "This is a win-win."
Huge Success
Fourteen years ago, BSC stepped into the "incubator role" to help develop stewardship, recreational and educational programs at the Turkey Creek Nature Preserve.
"Thanks to Birmingham-Southern College, over the last 14 years, we've built an operation that brings in visitors from all over the country, " said Charles Yeager, Turkey Creek Nature Preserve's manager. "That includes over 130,000 annual visitors and thousands of students that come from all over the state to enjoy our education programs."
Along with education—trails were built, thousands of community volunteers deployed and a state of the art pavilion was constructed.
Meanwhile, over the years, BSC has been seeking ways to hand-off the management and stewardship of Turkey Creek Nature Preserve to a local nonprofit.
That's where Ruffner Mountain comes in.
Ruffner Mountain and Turkey Creek—a Perfect Match
A little Jefferson County conservation history.
Back in 1977, a group of neighbors gathered around a kitchen table to save 24 acres of a mountainside. They formed a non-profit organization called Ruffner Mountain Nature Coalition. Forty-six years later, that handful of neighbors has grown into an organization with 1500+ members that has preserved 1038 acres – a natural area larger than New York City's Central Park.
Much like Ruffner, Turkey Creek Nature Preserve was saved by local residents. In 1998, a prison was proposed on what is today the preserve. A grassroots group called the Society To Advance the Resources at Turkey Creek (START) prevented the project. But instead of declaring victory, they worked to save the place permanently and with good reason. In the midst of their fight to save Turkey Creek, they discovered the place was home to the Vermilion darter, one of the rarest fish in Alabama and the U.S.
By the mid-2000s, with help from the Jefferson County Commission, Freshwater Land Trust and others, they convinced the state's Forever Wild Program to purchase most of the lands around Turkey Creek creating the preserve. Over the years, the city of Pinson has also added land to the preserve and provided resources.
With much in common, over the past few years Ruffner Mountain and TCNP have formed numerous partnerships, such as joint plant sales, fundraisers, restoration projects and outdoor education programs.
The Partnership with Ruffner Mountain is a Natural Step
"By expanding its scope to include Turkey Creek, the Ruffner Mountain Coalition is the natural nonprofit partner by ensuring properties remain protected, open to the public, and that the quality of life of residents are permanently enhanced," Sanford said.
Once the transition is complete, the new partnership will manage and operate:
1693 acres—Ruffner Mountain (1,038 acres) and Turkey Creek Nature Preserve (655 acres)
20+ miles of trails
200,000+ visitors annually
According to Sanford, the two preserves also consist of five property owners: City of Birmingham, City of Pinson, Forever Wild Land Trust, Jefferson County Commission, and Ruffner Mountain.
"Our long-term vision is of a strong countywide operating structure and dedicated public funding for Jefferson County's current, and future, preserves." added Sanford.
What do you think of this new partnership between Ruffner Mountain and Turkey Creek Nature Preserve? Tell us on social media by tagging us at @bhamnow