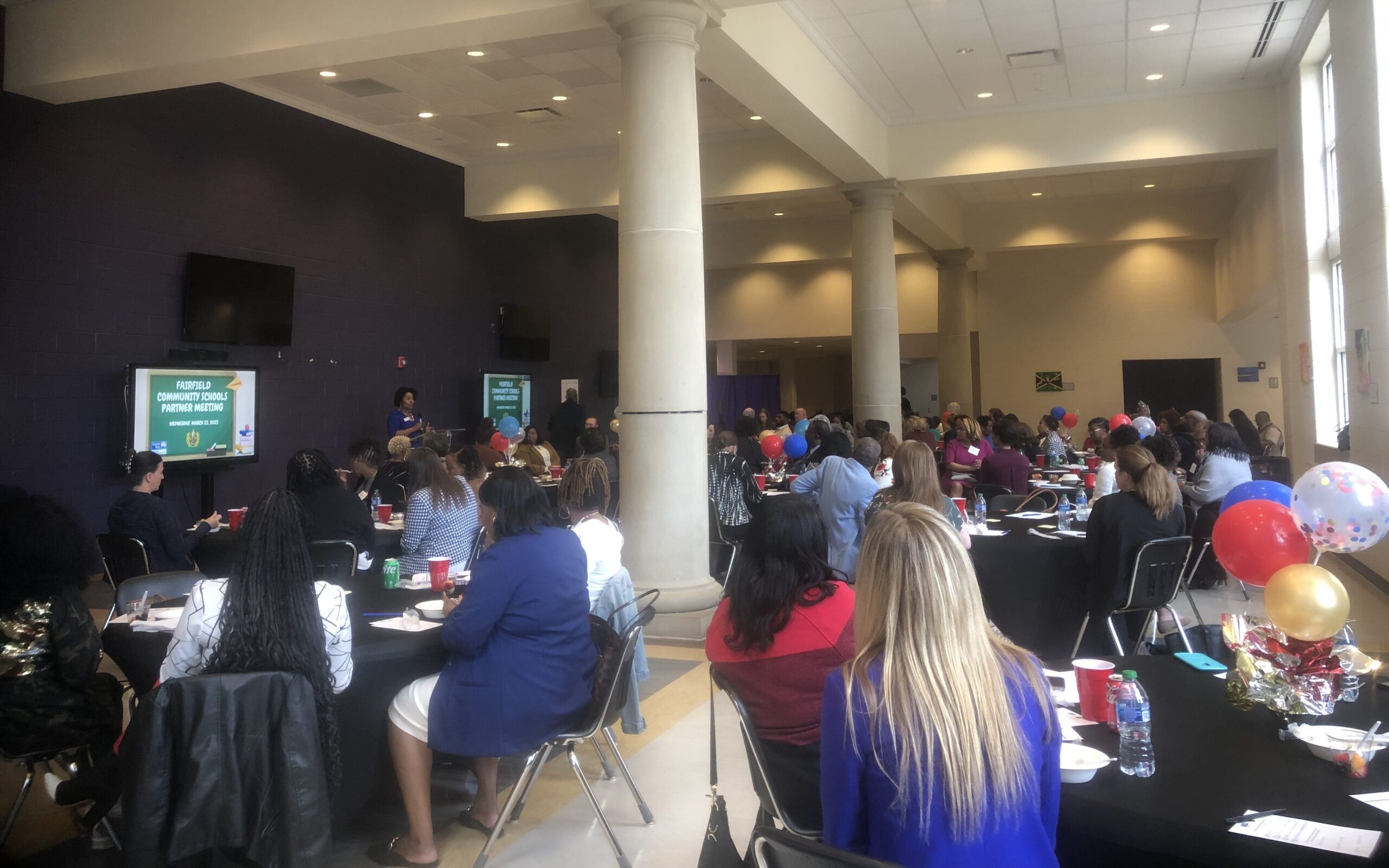 United Way of Central Alabama and Fairfield City Schools are seeking to launch a Community Schools strategy. This initiative will work to strengthen conditions for student learning and development. Keep reading for more information on these plans for Fairfield City Schools and United Way.
Community Schools strategy
A luncheon was held on March 22 for community partners of the organizations. The meeting served as an opportunity for Fairfield City Schools and United Way leaders to propose the plan and offer a time for partners' feedback and discussion regarding the Community Schools strategy.
In addition to offering strong educational tactics and resources, schools can bring together many partners to provide a variety of opportunities to children, families and communities.
According to a press release from United Way, over 90 partners attended the meeting and shared feedback on ways they could support aspects such as college and career readiness, student mentoring, financial literacy, social support programs and medical services.
The superintendent of Fairfield City Schools shared her thoughts on community partners and their support.
"We are fortunate to have many great partners already supporting Fairfield City Schools and our students. We hope this Community Schools approach will help us to enhance and expand those partnerships, while also building new partnerships that can further support students, families and the entire Fairfield community."

Dr. Regina Thompson, Superintendent, Fairfield City Schools
Community partners also discussed broader topics during the planning discussion, such as building a multi-generational approach to learning, improving family engagement and fostering entrepreneurship among students.
Why it's important
The U.S. Department of Education found that well-implemented schools can lead to improved student and community outcomes. Because of this, United Way expressed that they are excited to work with partners to implement a comprehensive strategy for community schools in Fairfield.
"When we work together to support students, families and communities, we not only see academic outcomes improve, but we see entire communities thrive.

Drew Langloh, President and CEO, United Way of Central Alabama
United Way stated that other organizations are involved in the planning discussions. A few of these organizations include:
City of Fairfield
Alabama State Department of Education
Alabama Department of Commerce
Lawson State Community College
Cahaba Medical Care
Fairfield Housing Authority
Alabama Power
Girls Inc. of Central Alabama
American Heart Association
Childcare Resources
Bailey Education Group
Fairfield Industrial High School Alumni Association
AlaQuest Collaborative for Education
Urban Hope Development
Better Basics
Partners will continue to work together to develop a strategic plan that is in place and ready to launch this fall.