Sponsored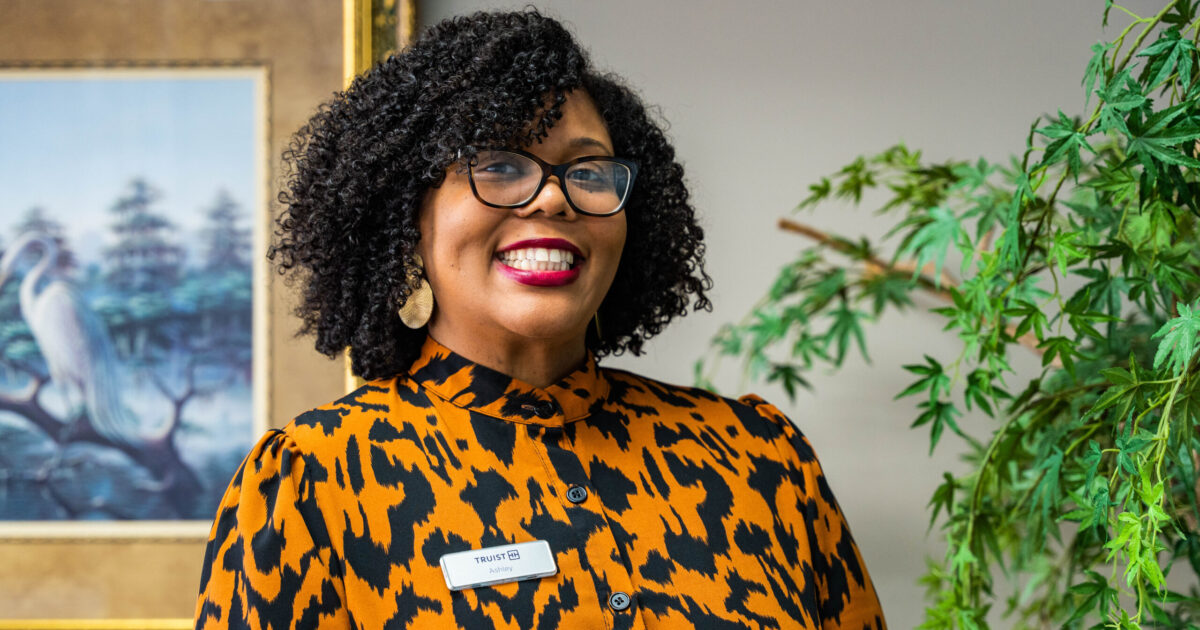 Ashley Brazel has been working in banking for over 15.5 years—with the majority of that time at Truist—and loves having the opportunity to help people, small businesses and communities grow. "Treat people the way you want to be treated" is her saying, and she's been living it out as long as she can remember. Keep reading to hear her story.
Meet Ashley Brazel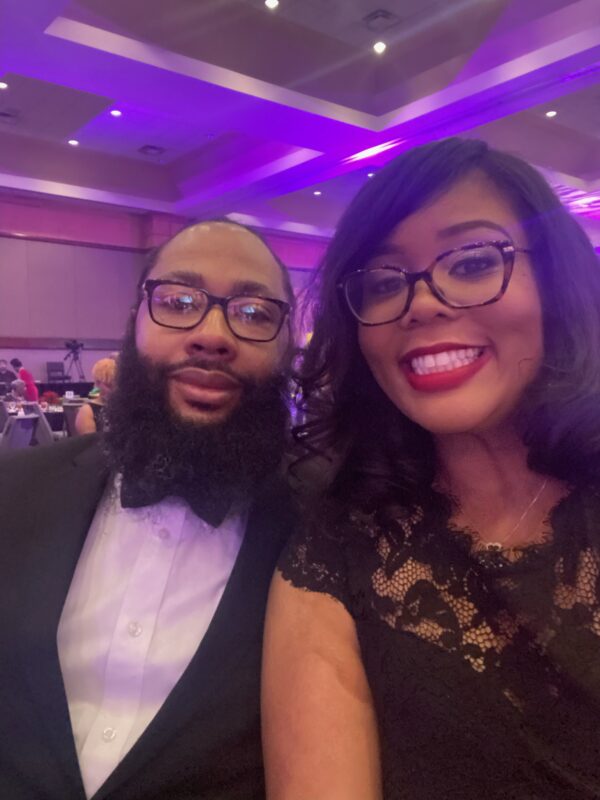 Ashley Brazel grew up in Birmingham, graduated from Minor High School and Miles College and now lives in Pleasant Grove. She and her husband have been married for 15 years, and together they have a 15-year old son and a 12-year old daughter.
For fun, she loves doing things with her family, painting and traveling.
She's a member of Greater Grace Baptist Church and serves on the board of the Bessemer Chamber of Commerce.
Brazel started working as a bank teller supervisor with BB&T now Truist in Bessemer and Hoover. In 2016, she was promoted to the team lead position in Pleasant Grove. Now she's a Cluster Branch Leader, over the Bessemer and Forestdale offices.
"Being able to take care of people and lend a helping hand is what I've always done. Every job I've had has had me dealing with some form of customer service. Being able to help people, especially when they feel as if they don't have anyone to be able to do that, means a lot to me."

Ashley Brazel, Cluster Branch Leader, Truist
A passion for small business
When Brazel first became a branch leader, she had a lot of significant dealings with businesses. During that time, she saw the gaps between what people needed and what they knew. She made it her goal to make the community a better place, and that's what she's done.
To accomplish this, she goes out into the community to provide financial wellness education. Whether it's on the radio, at a church, school or business, Brazel is always willing to share her knowledge so that people have what they need to succeed, whether it's about credit, taxes, or something else.
How Truist helps her succeed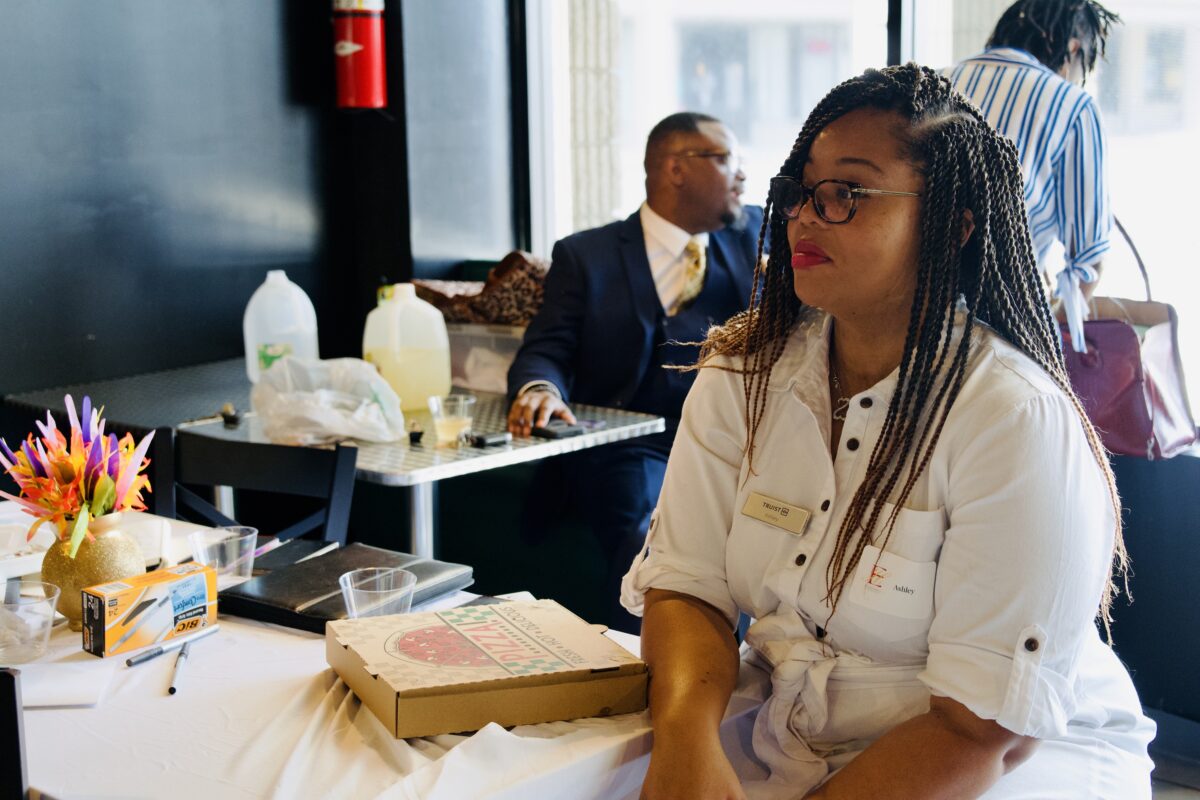 Early in her time at BB&T now Truist, the company bought another bank, and Brazel was chosen to help the new teammates as they became part of the company. During that experience, a number of people remarked that she should think about becoming a teacher. While the classroom never called her, she has found many ways to use her passion for helping others.
"Truist makes sure that I am allowed the time to go out and share information and knowledge in the community. They have never denied me the opportunity to do this—that's huge. By doing this, we're living our purpose by making our communities better places to live."

Ashley Brazel, Cluster Branch Leader, Truist
How Brazel helps others succeed at Truist + in the community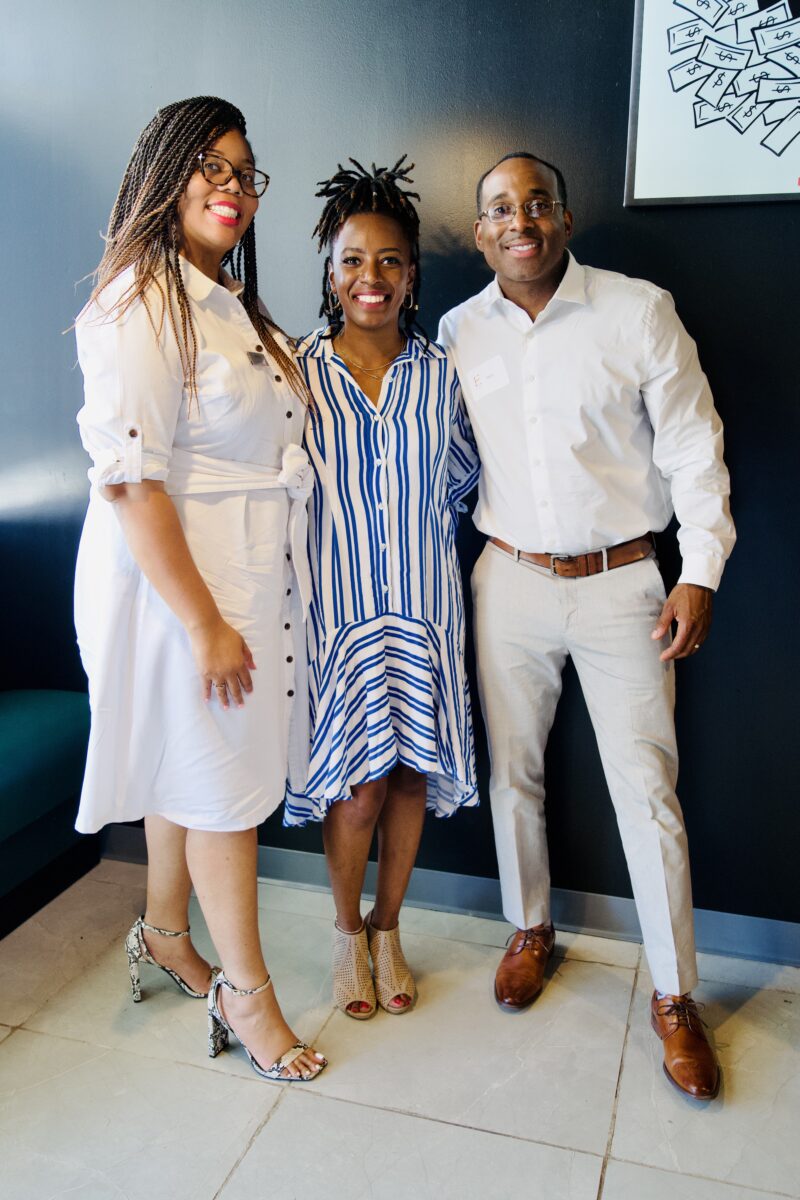 "I will always make sure that I'm put in a place to help others. A lot of people don't understand that we are so much better when we're working together.

I always tell my employees whatever you want to know, I will show you how to do it. In management, if you aren't working to help your employees grow, you aren't doing your job because those people are coming to work for you every day."

Ashley Brazel, Cluster Branch Leader, Truist
Want to work in a company that cares about its people and the communities they serve? Truist is hiring.
Sponsored by: