Alabama's leading founders of tech-related companies are supporting a one-time investment of bridge funding from public sources to save Birmingham-Southern College (BSC) from closing.
Tech-related Companies Need BSC
In a joint letter to the board of Innovate Alabama, the entrepreneurs highlight the challenges of meeting workforce needs among tech-focused companies in Alabama and BSC's invaluable role in meeting and filling that need.
The Alabama Innovation Commission, also known as Innovate Alabama, is a public-private partnership focused on entrepreneurship, technology, and innovation.
Established by Gov. Kay Ivey in July 2020, the commission's goals include access to capital, talent attraction and retention, and developing a skilled workforce to meet the needs of Alabama companies.
The List
The 24 signees to the letter include the leading tech-related from across the state:
Sameer Ather, MD, PhD, Co-Founder and CEO, XpertDox, Birmingham
Brooke Tanner Battle, Founder, Swell Fundraising, Birmingham
Kenneth Bethune, CEO, Crossflow Technologies, Madison
David Brasfield, CEO, ThreatAdvice, Birmingham
Delphine Carter, Founder and CEO, Boulo Solutions, Birmingham
Chris Giattina, CEO, BLOX, Birmingham
Dave Gray, CEO, Stoneybrook Ventures, Birmingham
Joshua Jones, Co-Founder and CEO, QuantHub, Birmingham
Trent Kocurek, Founder, Airship, Birmingham
Michael Lynch, Co-Founder and CEO, CHONEX, Birmingham
Mike Mullen, Chairman and CEO, Circulogene Diagnostics, Birmingham
Andrew M. Newton, President, Uniti Fiber, Mobile
Shegun Otulana, Founder and CEO, Harmony Venture Labs, Birmingham
Craig Parker, CEO, Guideway Health; Entrepreneur in Residence, Maynard Cooper &
Gale, Birmingham
John Peinhardt, Co-Founder and CEO, Strategypoint Corporation, Birmingham
Mazi Rasulnia, PhD, Founder and Former CEO, PackHealth, Birmingham
Duncan Rein, Managing Director, Tios Capital, Birmingham
William Roark, CEO, Starfish Holdings, Huntsville
George Salem, Founder, Chairman, and CEO, Proxsys Rx, Birmingham
Robert Shufflebarger, Founder and CEO, TriAltus Bioscience, Birmingham
Sanjay Singh, PhD, Partner, CS Equities, and Founder/Advisor, Alabama Capital Network,
Birmingham
Bill Smith, Founder and CEO, Landing, Birmingham
Tony Summerville, Founder and CEO, Fleetio, Birmingham
Clete Walker, Founder, Vituro Health, Birmingham
"The leaders who signed this letter of support are creating much of the economic growth of the state. What they are building through their businesses will change Alabama – not only by providing career and financial opportunities for so many people, but also by creating the next generation of entrepreneurs."

Birmingham-Southern College President Daniel Coleman
Local and Statewide Business Support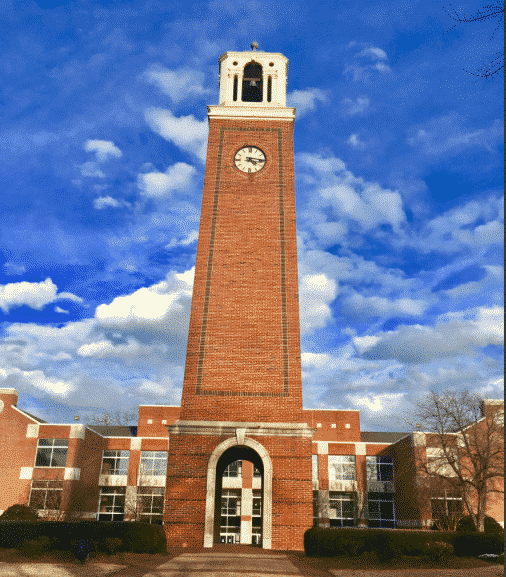 The letter from the tech executives comes a week after CEOs and founders from 11 major Birmingham companies signed off on a letter asking the Jefferson County legislative delegation to support Birmingham-Southern College's request for public funds.
The Birmingham Business Alliance has also made support for BSC a priority for its 2023 legislative agenda.
The Plan
At this week's Birmingham City Council meeting Councilors Carol Clarke and Hunter Williams will be leading a discussion about the future of BSC, its importance to Birmingham and plans to support the College. For information about BSC, how its financial challenges arose, and its workable plan to return to long-term financial resilience, visit bsc.edu.