Sponsored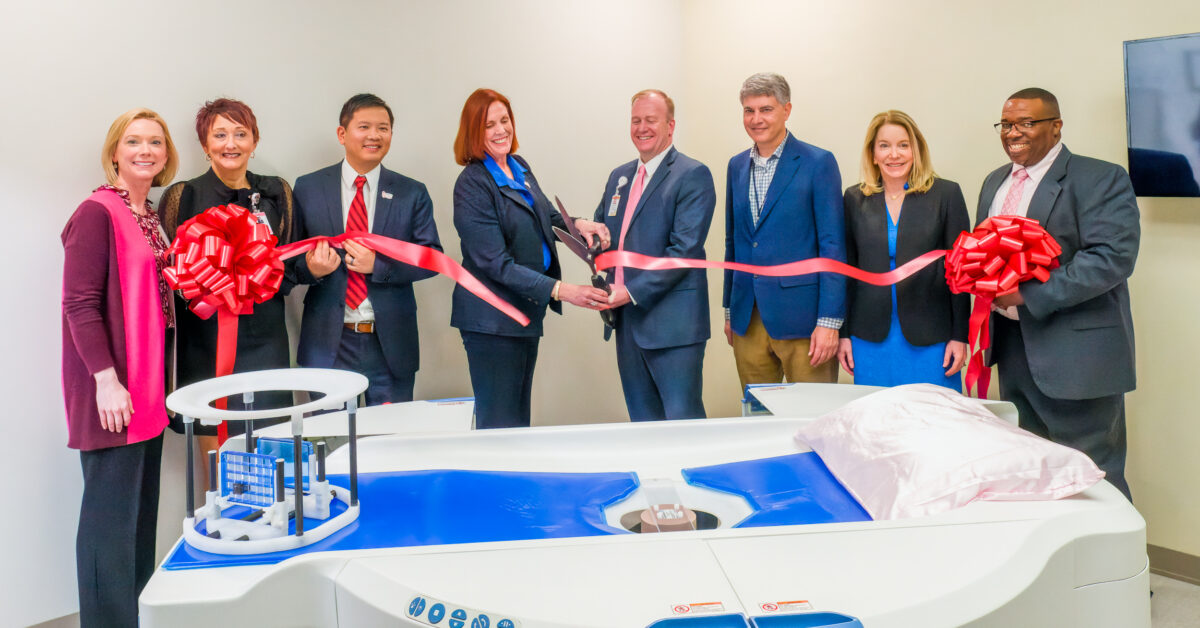 Brookwood Baptist Medical Center turns 50 this year, and their Women's Medical Center is now home to the first-ever compression-free breast imaging CT scan in the state (and the 5th one in the country). Keep reading for what we learned at the VIP reception and ribbon cutting on Tuesday, March 7.
What to expect with a Breast CT Scan at Brookwood Baptist Women's Medical Center
What it is: Breast CT is a diagnostic tool (not a screening tool) that can deliver 3D images of breast tissue within seven seconds per breast, with no compression.
Who it's for: Patients who have dense breast tissue, abnormal mammogram results, or need additional imaging are candidates for this doctor-referred procedure. Ask your doctor for more information.
"We are solving for several things that have been well-known in the industry for decades, including cancer detection rate, compliance rate for women and compression. When we showed them the technology, it was very compelling to them. I think that's the reason why they wanted to be on the forefront of this—they knew this was going to be game-changing technology, and they wanted to be the first."

Lutao Ning, CEO, Koning Corporation
The experience of a breast cancer survivor's daughter with Breast CT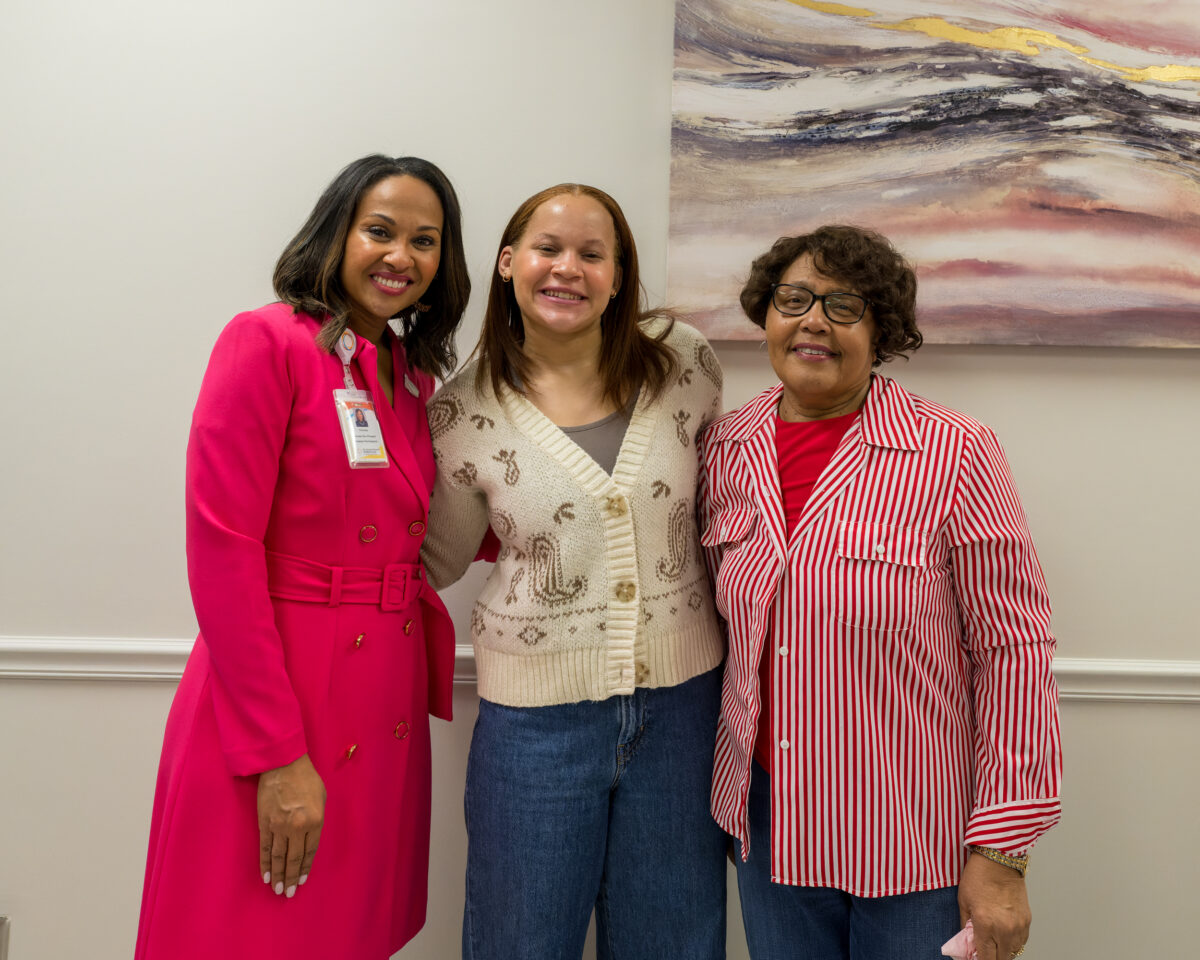 Christina Brown works at Brookwood Baptist Medical Center, and traveled to Knoxville, Tennessee to try out the procedure since she knew the technology would be coming here.
"My mom had breast cancer in her forties, which makes me high risk. I have very dense breast tissue, as well, so I wanted to see what it was like. When I did it, it was super-easy. No one touched me, and there was no pulling or tugging. The technologist advises you if you need to move to the right or to the left.

So it was very simple—it took a bit longer than 10 minutes because they allowed me to see my images. Because the images are 3D, they can look right through the dense breast tissue to see if there's a cancer. It was an amazing experience."

Christina Brown, Brookwood Baptist Medical Center
Why compression-free breast imaging matters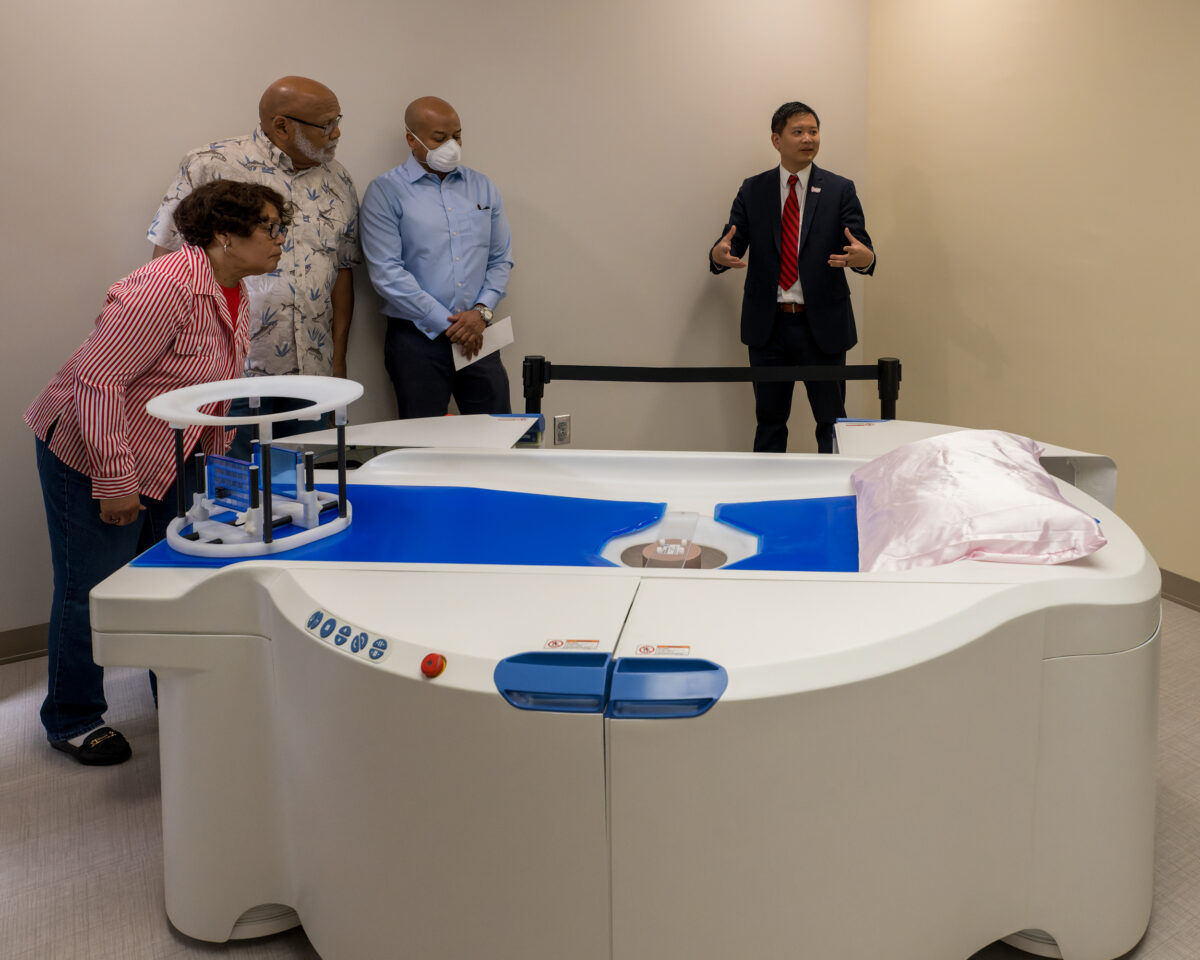 It's the first machine like with this FDA-approved technology in the state of Alabama and the fifth in the country.
In addition to diagnostics, the Breast CT can perform image-guided biopsies that are accurate within one millimeter.
Dr. Ellen Blackman gave a shoutout to the excellent team at Brookwood, including breast-specialized radiologists, breast surgeons and very qualified technologists and staff members.
"It's very exciting that we are breaking ground here—this really sets us apart. It's going to be a great tool in our toolkit for our patients."
The VIP Reception + Ribbon-Cutting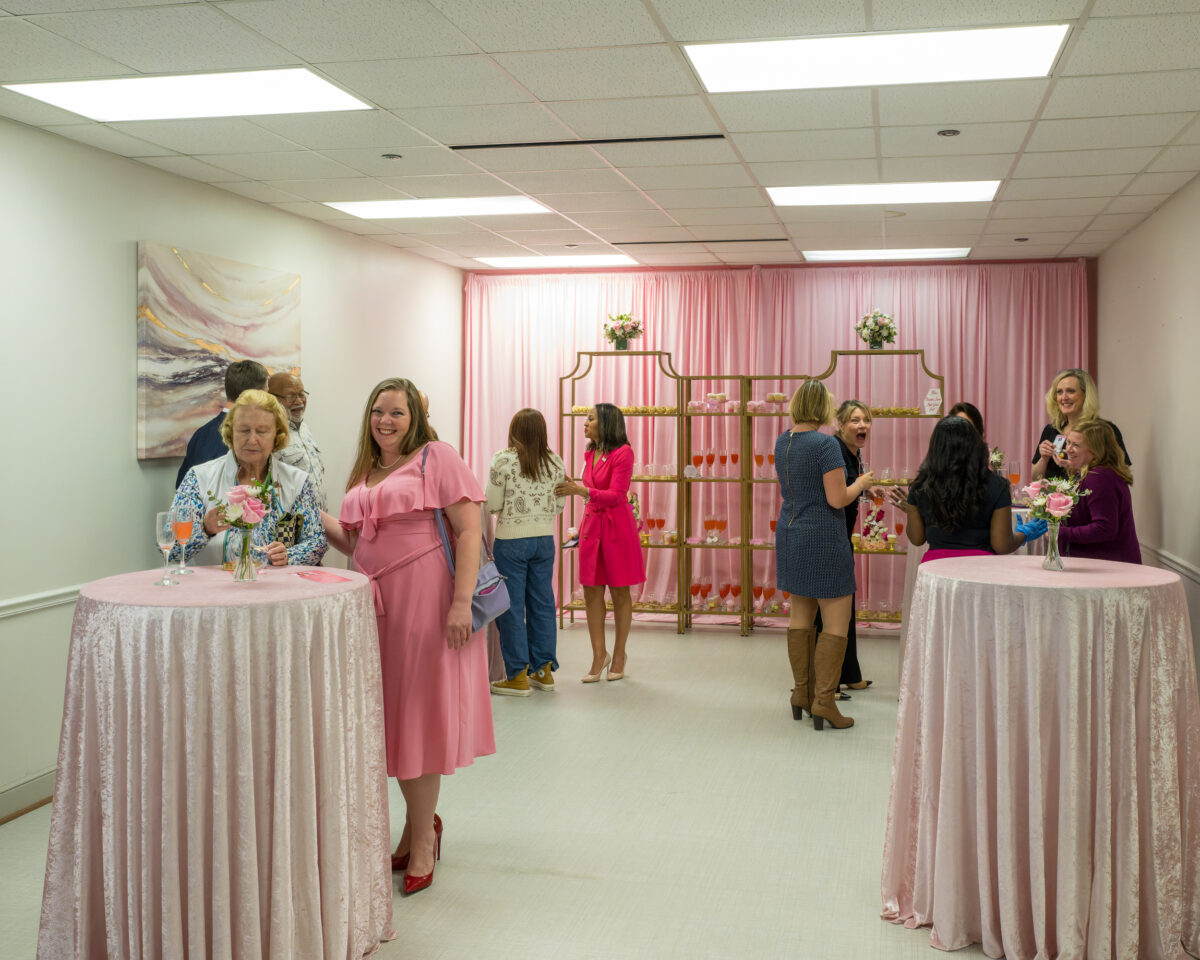 Welcomed by lovely treats, including a trio of pink non-alcoholic cocktails provided by All A Dream Event Planning & Design, a number of guests came to check out the new Breast CT machine. There were people who work at Brookwood, representatives from breast cancer survivor groups including Forge and Brenda's Brown Bosom Buddies and a number of survivors.
Happy half-century, Brookwood! Learn if the Breast CT is right for you.
Sponsored by: