Sponsored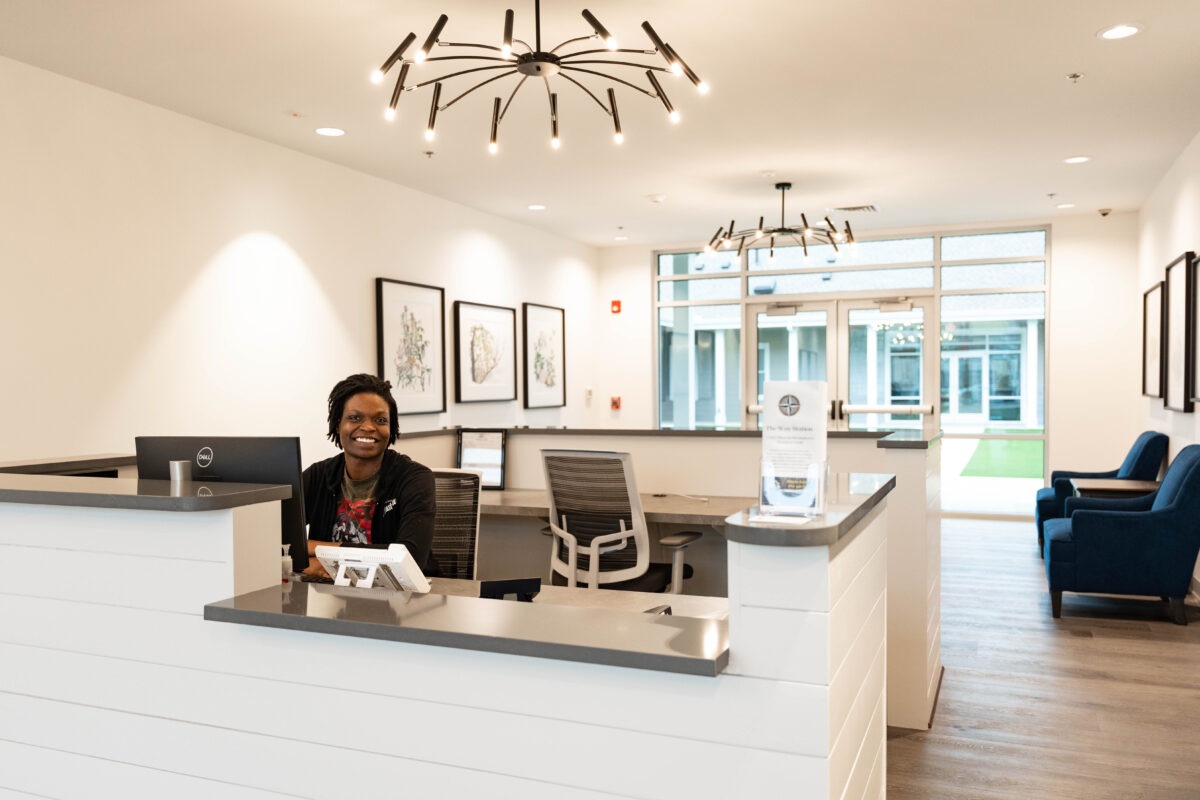 We've been watching the development of the Way Station, Birmingham's first-ever shelter for homeless youth, for some time now, and we're thrilled to report they will be welcoming their first residents soon. Keep reading for all the details, including how you can support this unique project.
Meet Caroline Bundy, Operations Manager of the Way Station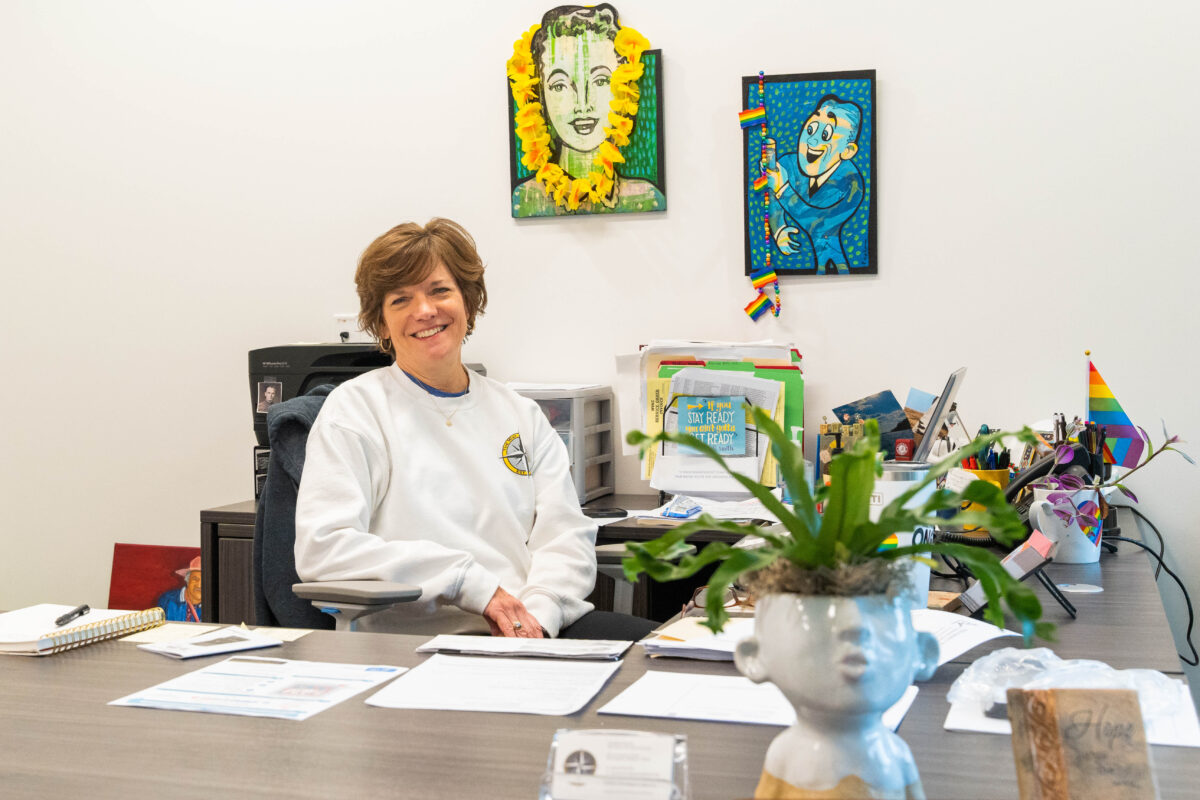 Caroline Bundy is the Way Station's Operations Manager, and I couldn't think of a better person for the role. She's been working with AIDS Alabama for almost 8 and a half years now and has a total of 15 and a half years' worth of nonprofit experience in Birmingham. When you hear her talk about this project, her passion is clear.
When I asked Caroline about the current status at the Way Station, she said they've got everyone hired, including:
Five shelter advocates, which are like peer support specialists
Two case managers
Kitchen staff
Two directors
Caroline feels strongly that one of the best things people can do to support this work is to talk about the Way Station to other people and to explore the many reasons young people become homeless:
"It's not because they're bad kids and don't mind their parents.

Often when young people age out of the foster care system, they're not prepared physically, emotionally or fiscally to be able to land a job and pay a down payment for even a one-bedroom studio apartment—they just don't have those resources.

We see young people who are working 40 hours a week and still can't afford a place, so they're sleeping in their car.

You have young people who are put out of their house, either because they come out as LGBTQ, or their parent has a new relationship and the person doesn't want the kid around, so parents choose the relationship over the child.

Sometimes young people run from a bad home situation, including sexual abuse, physical abuse, neglect, and often think a life on the streets is safer than life at home."

Caroline Bundy, Operations Manager, the Way Station
Meet the Corner High School volunteers who have been helping to get the Way Station ready
The Corner High School Student Council has been coming out to the Way Station to volunteer. They've helped decorate for Christmas and stocked the clothing closet. (Jennifer Anders, Jacob Blankenship / Bham Now)
In the fall of 2022, Jennifer Anders was looking for a community service project to engage 26 Corner High School students who make up the new student council. She found out about the Way Station from Bham Now, reached out to Caroline, and the rest is history.
First, she brought a brought a group of kids for a tour, and while there, they put together some furniture and placed 40 mattresses on beds. Next, they brought Christmas trees and ornaments to decorate. Their latest project has been organizing the clothing closet.
"We just fell in love with Caroline and the Way Station and are looking forward to doing whatever we can for this wonderful project."

Jennifer Anders, Corner High School
Support the Way Station today. To volunteer or learn more, contact Caroline Bundy at caroline.bundy@aidsalabama.org.
Transitional Housing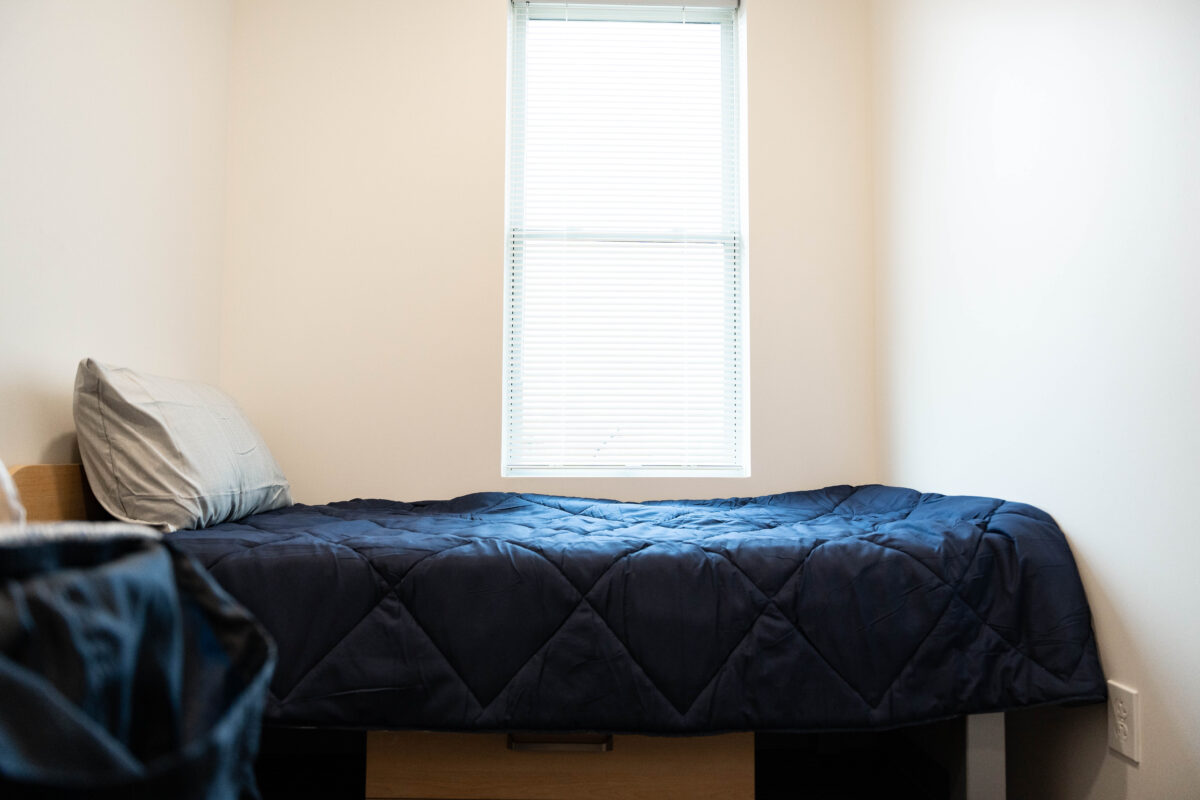 To start the process, potential residents have to go through a needs assessment and intake process at One Roof, which serves as the Continuum of Care for all homelessness-related services in our area.
Soon Caroline will be asking One Roof for the first 10 referrals, and she expects they'll have residents within the next two weeks.
Transitional housing is the part of the Way Station where young people ages 19-24 can stay for up to two years.
Once residents are placed, they receive a host of services to help them transition into more stable housing over time, including GED prep; case management; financial empowerment classes; life skills; employment and housing readiness education; introductions into partnerships with trade and vocational training; and access to medical care.
Low-Barrier Shelter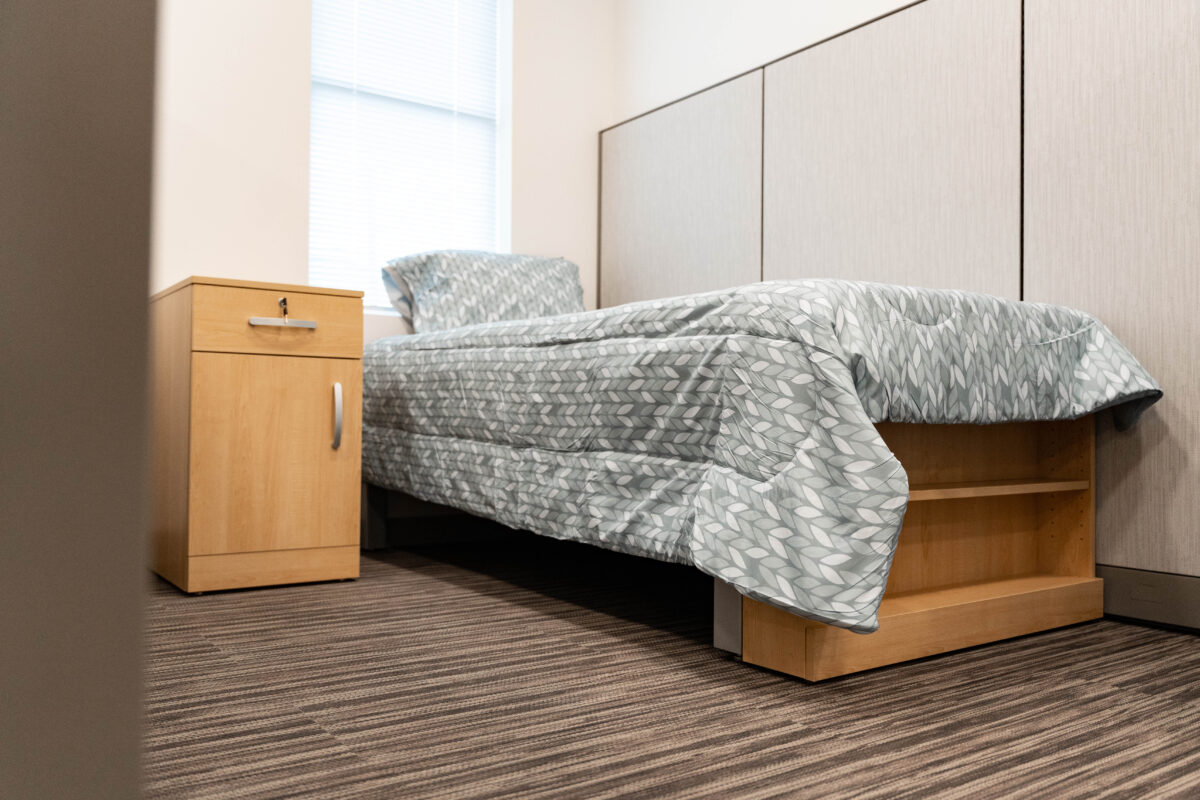 The emergency shelter, which will come online later, will be what's called a low-barrier shelter, which means that no referral is needed and guests may self-present.
"Shelter guests could have substance abuse issues, no job, maybe some mental health issues—none of that is a barrier to entry. The idea is to get these young people to safety immediately. During intake, a young person must consent to having their items searched for the safety of staff and other residents, be screened for drug use, meet with a case manager, and come in and spend the night. At that point, the wheels start grinding for them to find housing stability."

Caroline Bundy, Operations Manager, the Way Station
Guests will be able to come back as often as they need to. They'll come in in the late afternoon and meet with a case manager to go through the intake process. Then they'll be given a bed with sheets, towels and a hygiene pack.
They can take a shower, eat dinner, go back to their beds and hang out, or watch TV in the living area. Then, they can sleep safely. The next morning, they can grab breakfast, meet with another case manager if they want, and then head out with their belongings.
24-hour awake staff and 24-hour interior and exterior security will help ensure everyone's safety.
The Way Station also has nice living areas where residents can gather
(clockwise, from left) Living area at the Way Station, dining room, courtyard (Jacob Blankenship / Bham Now)
To build a sense of home and community for residents and guests, the Way Station has nice areas for relaxing, eating and being outside.
Support the Way Station today.
Sponsored by: