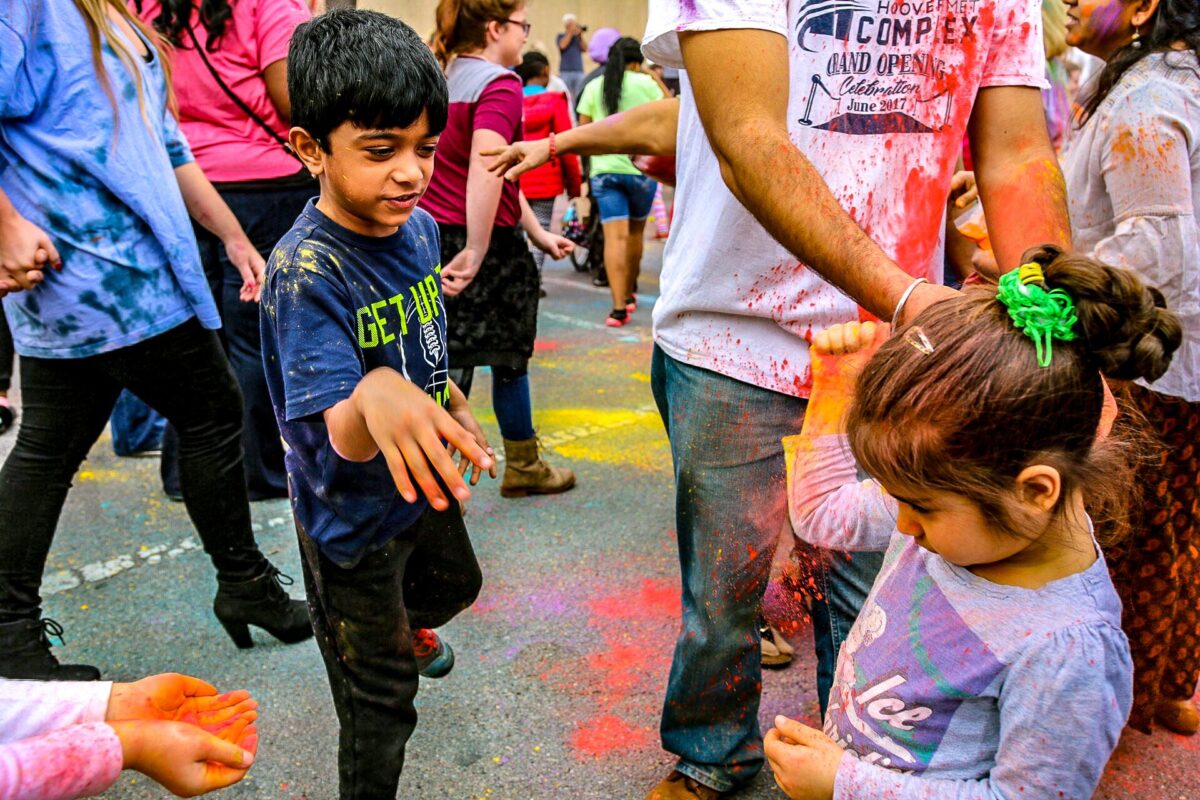 Holi, an Indian holiday that marks the beginning of spring is back on Wednesday, March 8. You can celebrate the vivid, colorful holiday in Birmingham with these three events and delicious Indian cuisine. Keep reading for the details.
What is Holi?
Holi celebrations date back to the 4th century originating in India. The holiday marks the beginning of spring after a long winter and the symbolic triumph of good over evil. Holi is now celebrated throughout the world.
One of the most recognizable traditions of Holi is covering entire streets with powder colors—each carrying a different meaning. For example, red symbolizes love and fertility while green stands for new beginnings.
Holi events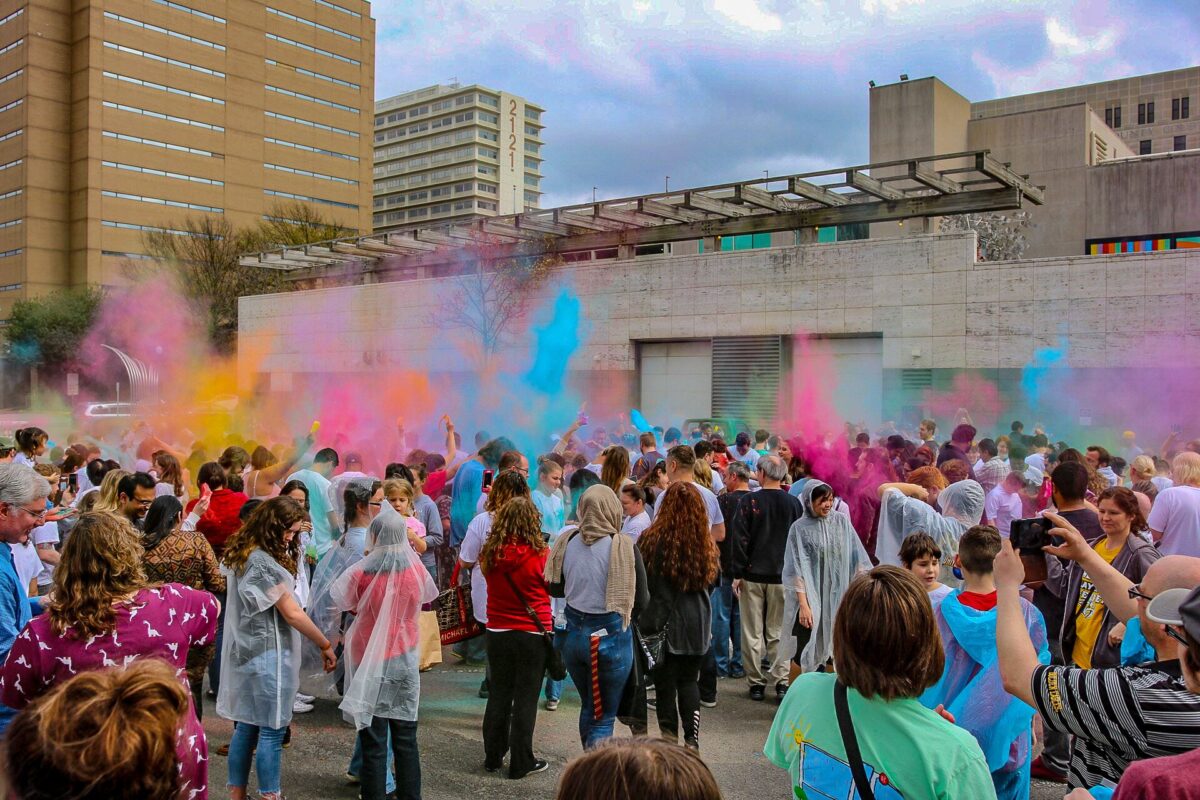 1. 12th Annual Holi: Festival of Colors | BMA
Join the BMA and the Indian Cultural Society for the 12th annual Holi Festival, sponsored by Medical Properties Trust. Experience a fun-filled day celebrating Indian culture with featuring music, dance, food, henna, art-making, gallery exploration and the throwing of colors.
2. Holi Festival | Gujarati Cultural Society of Birmingham
The Gujarati Cultural Society is throwing colors and bringing communities together this Holi season. Open to everyone, join the group at Oak Mountain State Park.
3. Holi Festival | UAB Nepalese Student Association
The Nepalese Student Association hosts a Holi Festival on March 11. Come out to UAB's campus to play with colors and try traditional Nepali cuisine.
Where to indulge in Indian food for Holi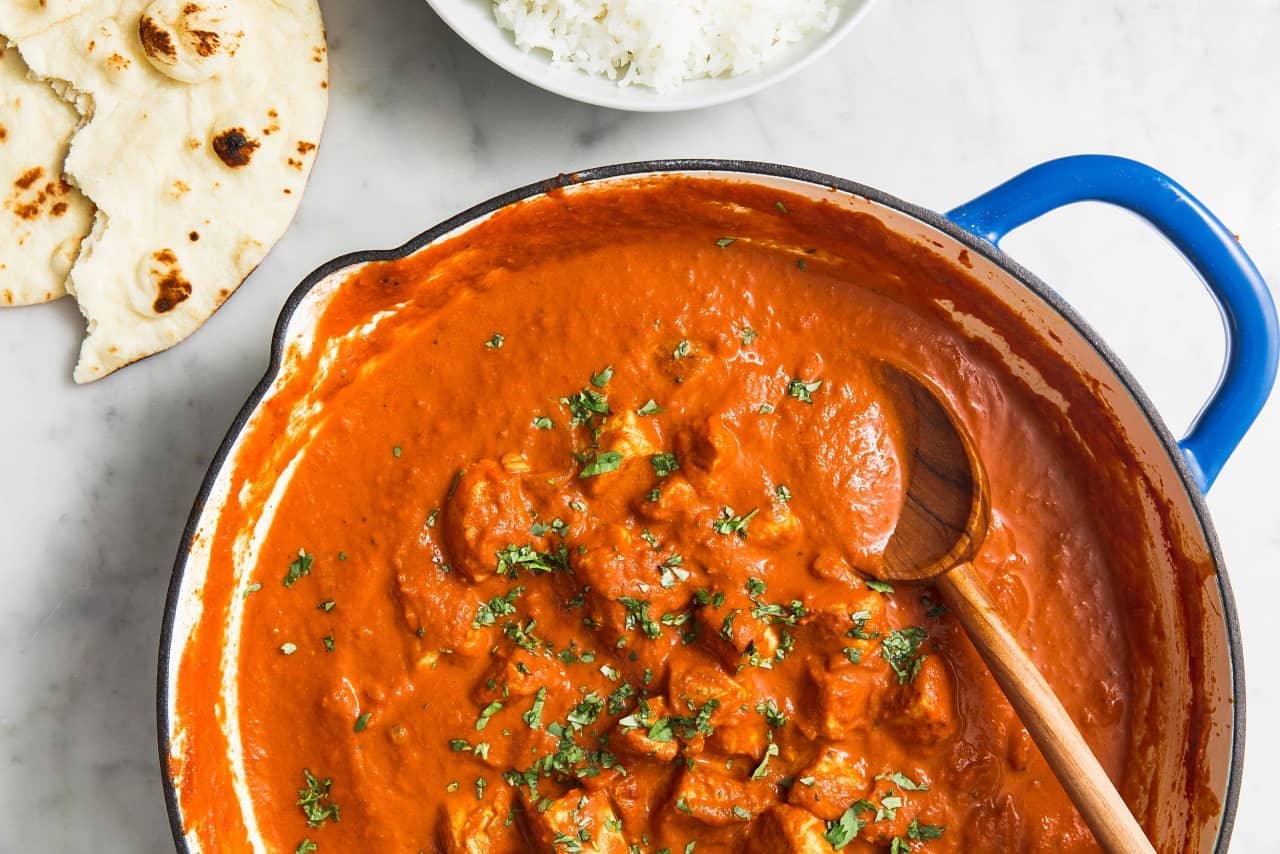 Looking for a great way to get in the Holi spirit? Birmingham has loads of Indian restaurants and cuisine. From biryani to curry, get ready to wow your tastebuds.
Sitar Indian Restrauant
What to order: Sitar Special Biryani, saffron rice cooked with boneless pieces of chicken, cubes of lamb and shrimp. Cost: $16.95
Barbeque & Biryani
What to order: Chicken Tikka Masala, curry dish with soft tender chunks of chargrilled chicken, simmered with tikka masala gravy. Cost: $12.99
Taj India
What to order: Lamb Badami, lamb cooked in ground almond, cashew and poppy seed sauce mellowed with coconut. Cost: $14.99
Bawarchi Indian Cuisine
What to order: Chole Puri, puffed wheat bread served with garbanzo bean curry. $9.99
For the latest, buzziest news, sign up for our FREE newsletter and follow us on Instagram + Facebook.