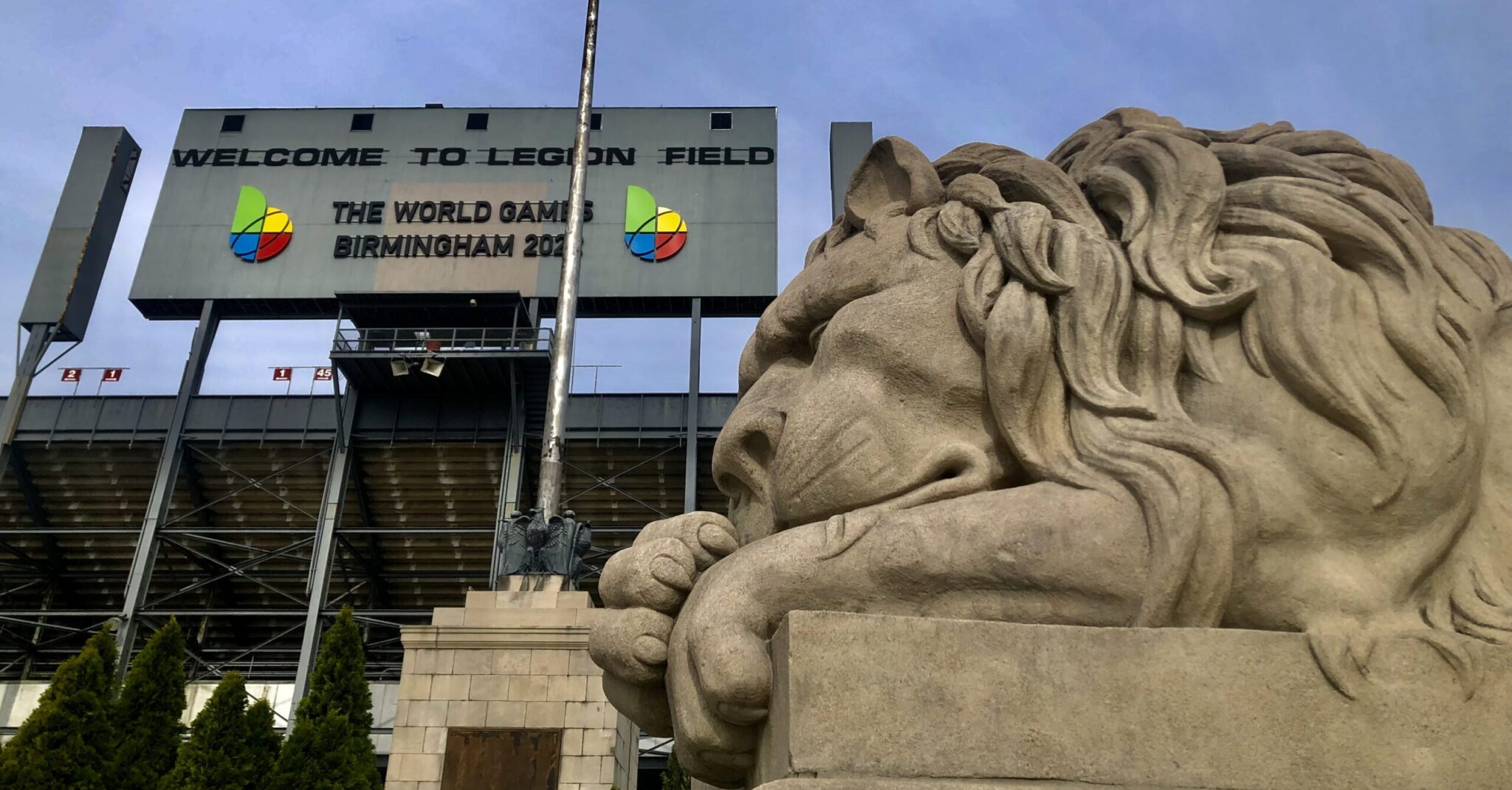 95 years ago, the inaugural game at Legion Field was played on November 19, 1927 between Birmingham-Southern College and Howard College (now Samford University).
Even though there were no formal celebrations for "The Old Gray Lady" this weekend — she is about to receive the best birthday present a nearly century old stadium can get.
After weeks of speculation, last week the Birmingham City Council's Budget and Finance Committee unanimously approved an agreement to keep the Magic City Classic at Legion Field until 2026.
If passed by the City Council, Legion Field will continue to be home to the nation's largest HBCU Football Classic. This year's Magic City Classic drew 67,000+ fans inside Legion Field and tens of thousands of tailgaters on the grounds outside the stadium.
For Legion Field, which has made some significant renovations over the past year, the Magic City Classic agreement should help attract additional games, concerts and events.
A Look Inside Historic Legion Field
Back in August, Bham Now took a tour of Legion Field with Stanley Robinson, the now retired public relations coordinator of Birmingham Parks and Recreation.
He showed us the press box, locker rooms, and view from the box seats. Below are snapshots from the tour and a few youtube videos of our favorite memories.
Views of the Stadium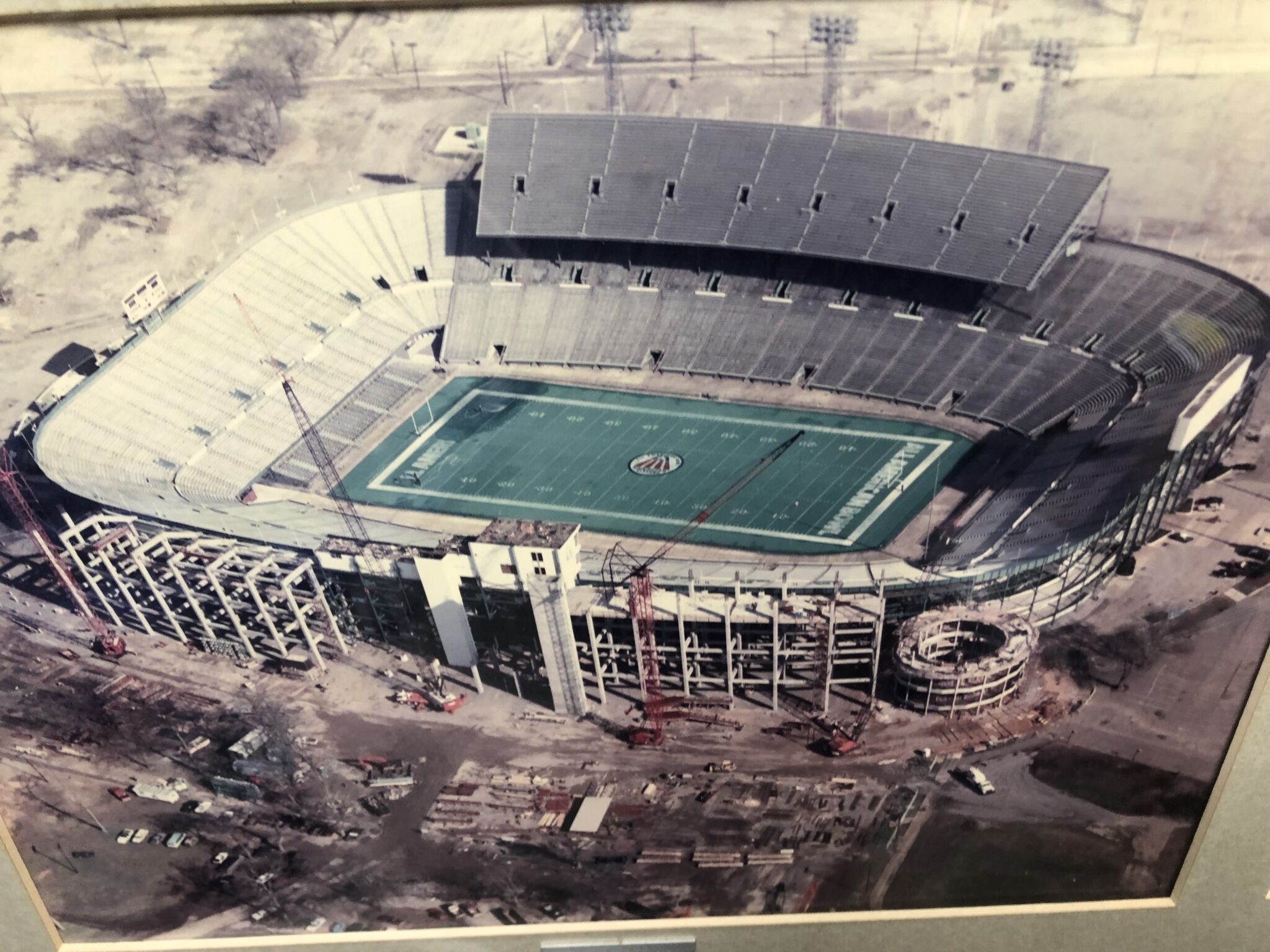 Legion Field's present capacity is 71,000. In 1991, the "Football Capital of the South" held 83.091. The upper deck was taken down in 2005because of structural issues.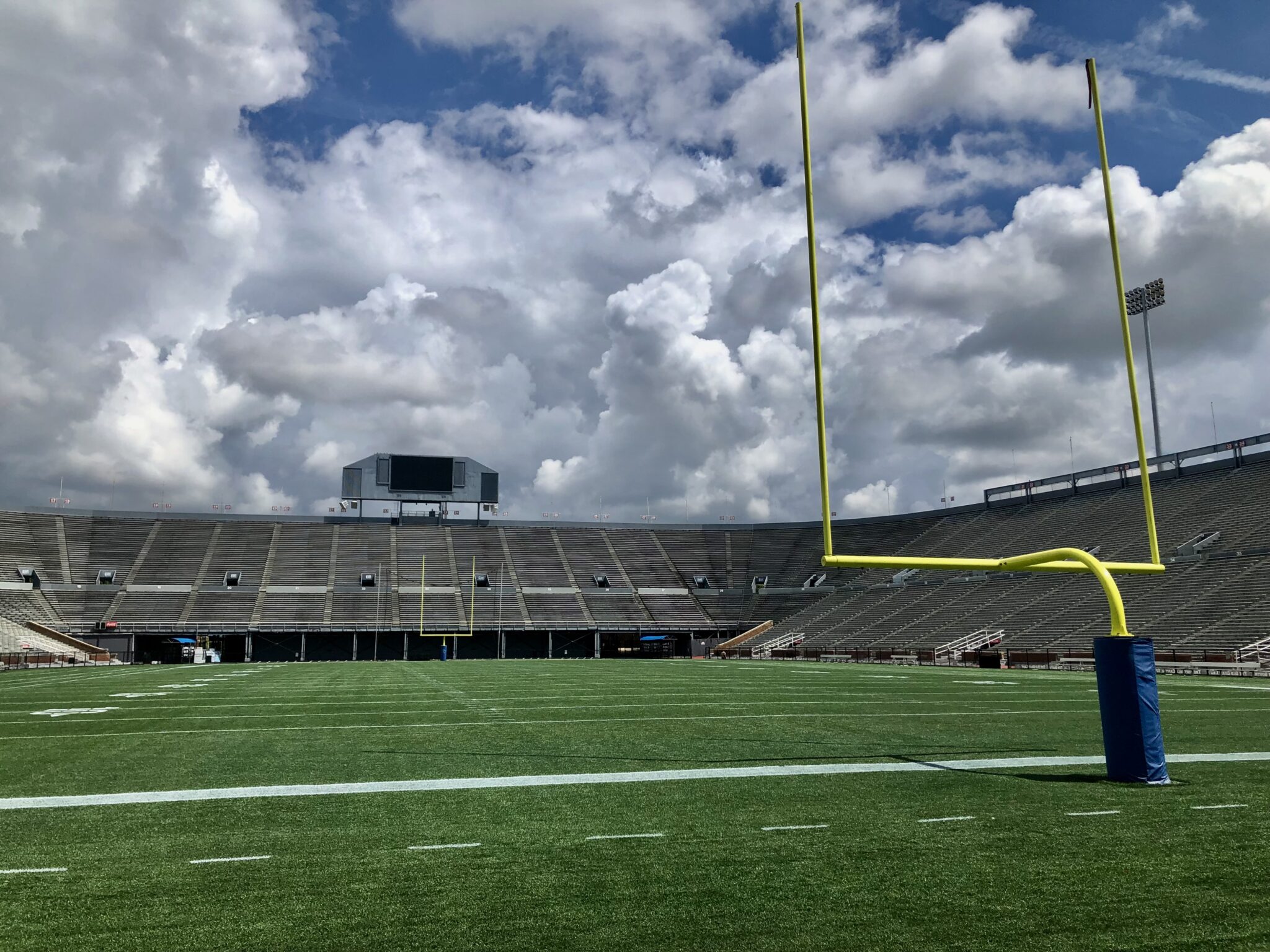 Locker Room, Press Box, Luxury Seats
Despite its age, Legion Field's press box and luxury seating are in good shape. In early 2022, LED lights were installed for The World Games 2022. The locker room has spacious and one novelty – an old time weight scale.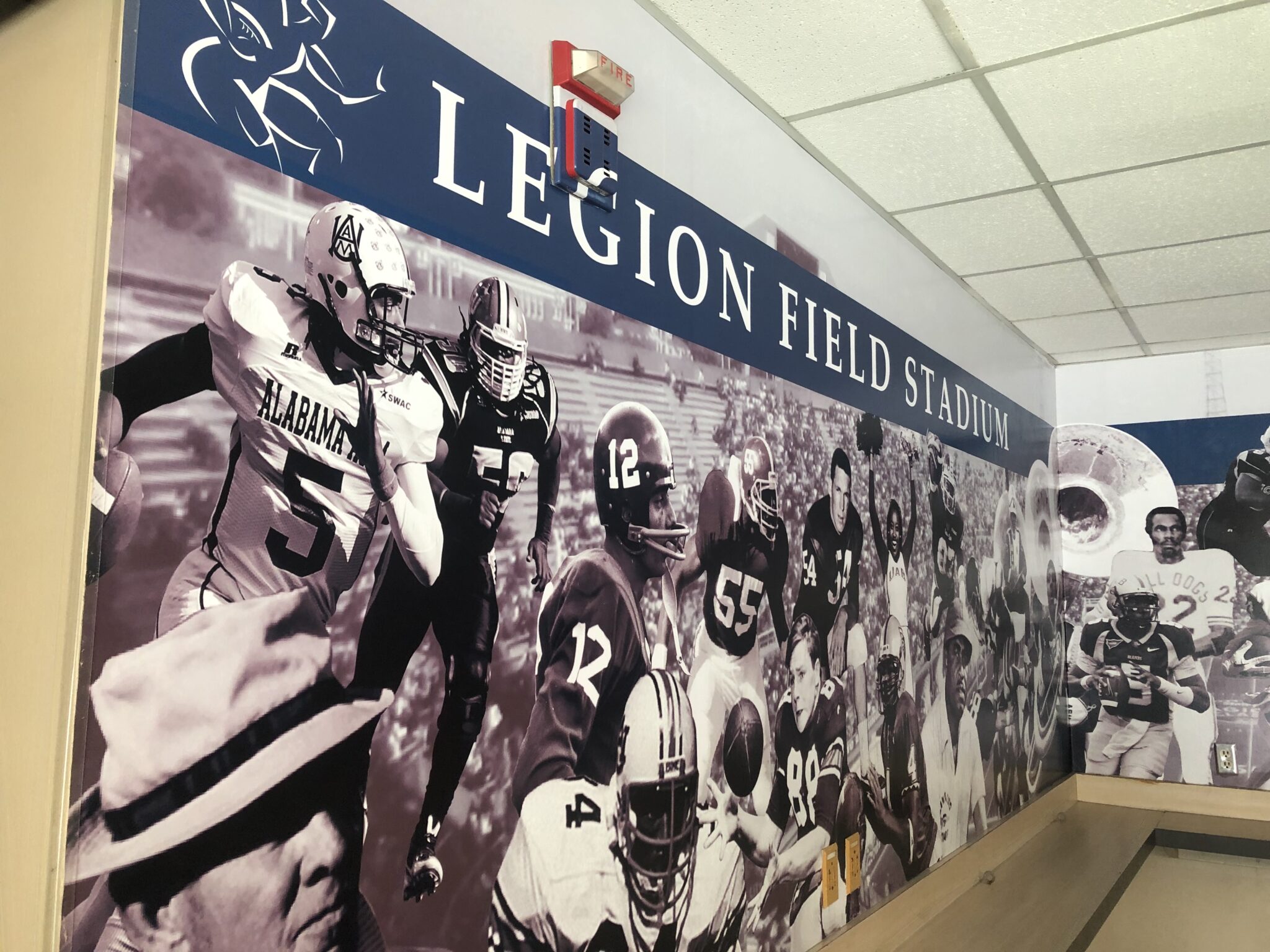 Football Capital of the South
Legion Field is known for football. How did it get that nickname? Here are some of the notable historic football games that have occurred there:
The Iron Bowl between Alabama and Auburn was held at Legion Field annually from 1948-1988. The games played there ended in 1998.
First nationally televised nighttime college football game was played at Legion Field on October 4, 1969 between Alabama and Mississippi
First two SEC Championships were played at Legion Field in 1992 and 1993
Magic City Classic between Alabama State University and Alabama A&M began in 1940
Paul "Bear" Bryant became the all-time winningest college football coach notching his 315 victory in 1981
AHSAA High School Football Championships, including the Super 6 championships from 1996 to 2008
Olympic Soccer and The World Games
Other notable events throughout the years — the opening of the 1996 Olympics for soccer and the recently completed The World Games 2022. In 1964, Billy Graham held a Easter Rally at Legion Field attracting 35,000 people. The venue has also hosted mega-rock bands Rolling Stones and U2 in the 1990s.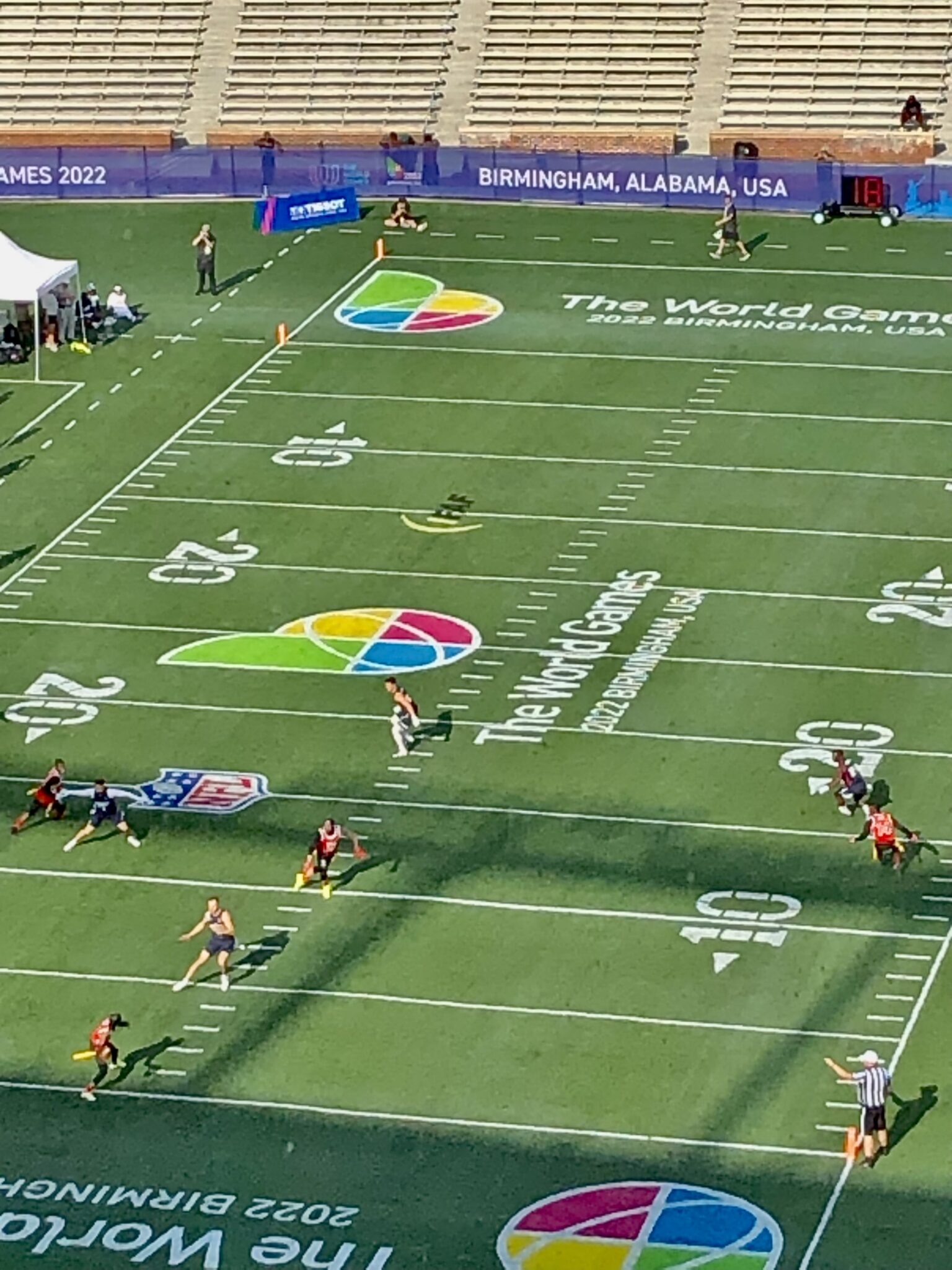 Favorite Memories
When asked about his favorite Legion Field memory Robinson said 1996 Olympic Soccer.
"Everything was just electric.I wasn't prepared for that (noise). It took me a couple of weeks to come. I was so amped up afterwards."
Everyone seems to have a favorite memory at Legion Field. Here are two famous Iron Bowl video clips to enjoy.
Do you have a favorite memory at Legion Field? We want to know. Tell us by tagging us on social media @bhhamnow