Partnered Content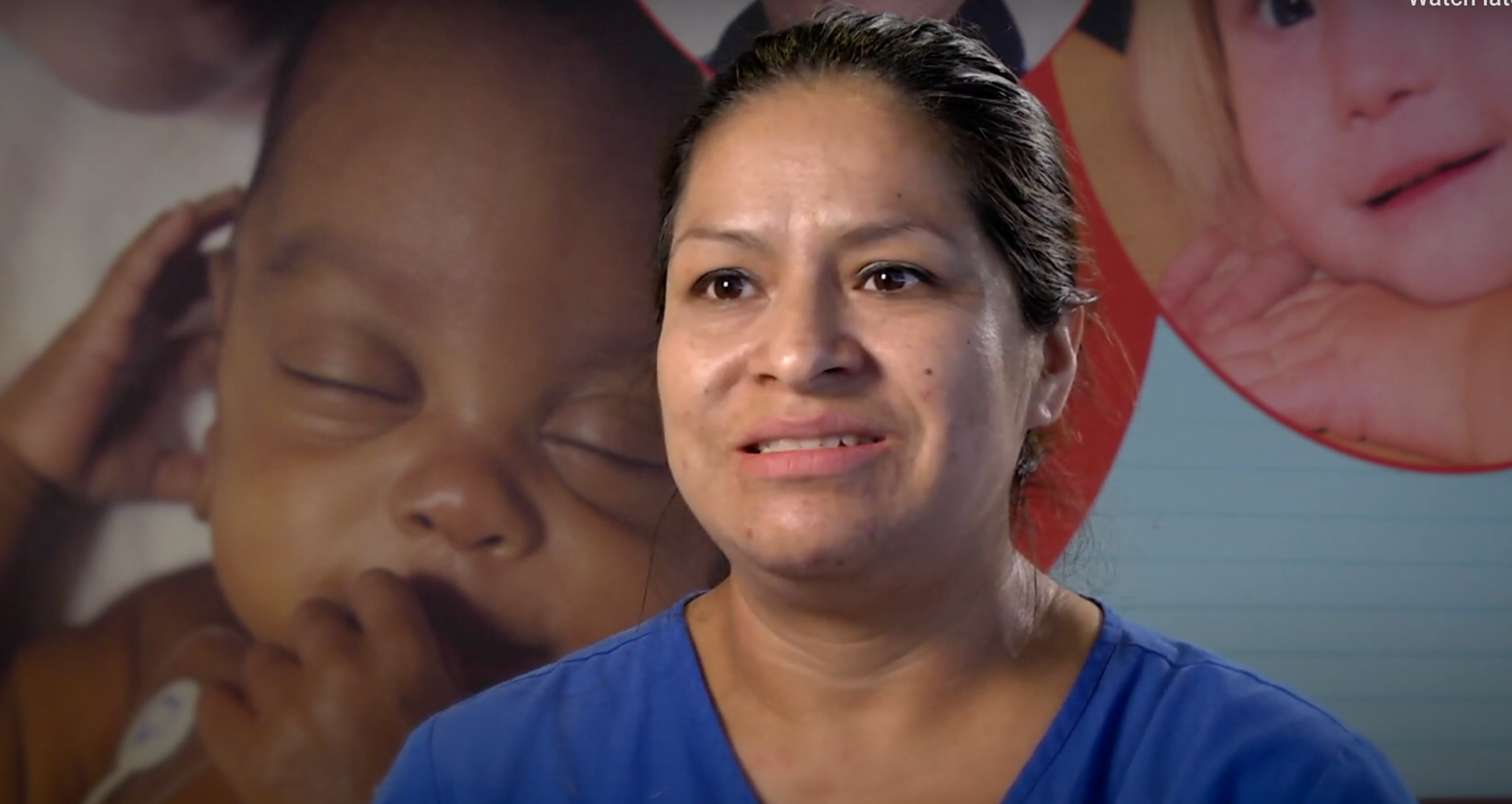 Every employee at Children's of Alabama has a chance to make a major impact on the lives of our state's littlest (and sweetest) patients, whether they spend hours with each patient or just a few minutes. Meet Janet Briceno—an environmental services worker at Children's of Alabama–to learn how she keeps patients smiling. Keep reading to find out how you can join the team today.
How Children's of Alabama environmental services workers impact patients + families 👇
This week (September 11-17) is Environmental Services Week—a time to show appreciation for dedicated environmental services workers (EVS workers) who ensure health care facilities are clean and safe for patients, families and staff members.
I don't know about you, but the COVID-19 pandemic really enlightened me on just how vital and resilient EVS workers are—even more than I already knew! EVS workers serve as a frontline against infections in a facility by making sure everything is clean from the time a patient enters their room to the time they leave it.
From removing trash to disinfecting the room, the job is necessary to keeping patients safe while they prepare for or recover from an operation.
Meet Janet + find out why she brings smiles to everyone she sees ❤️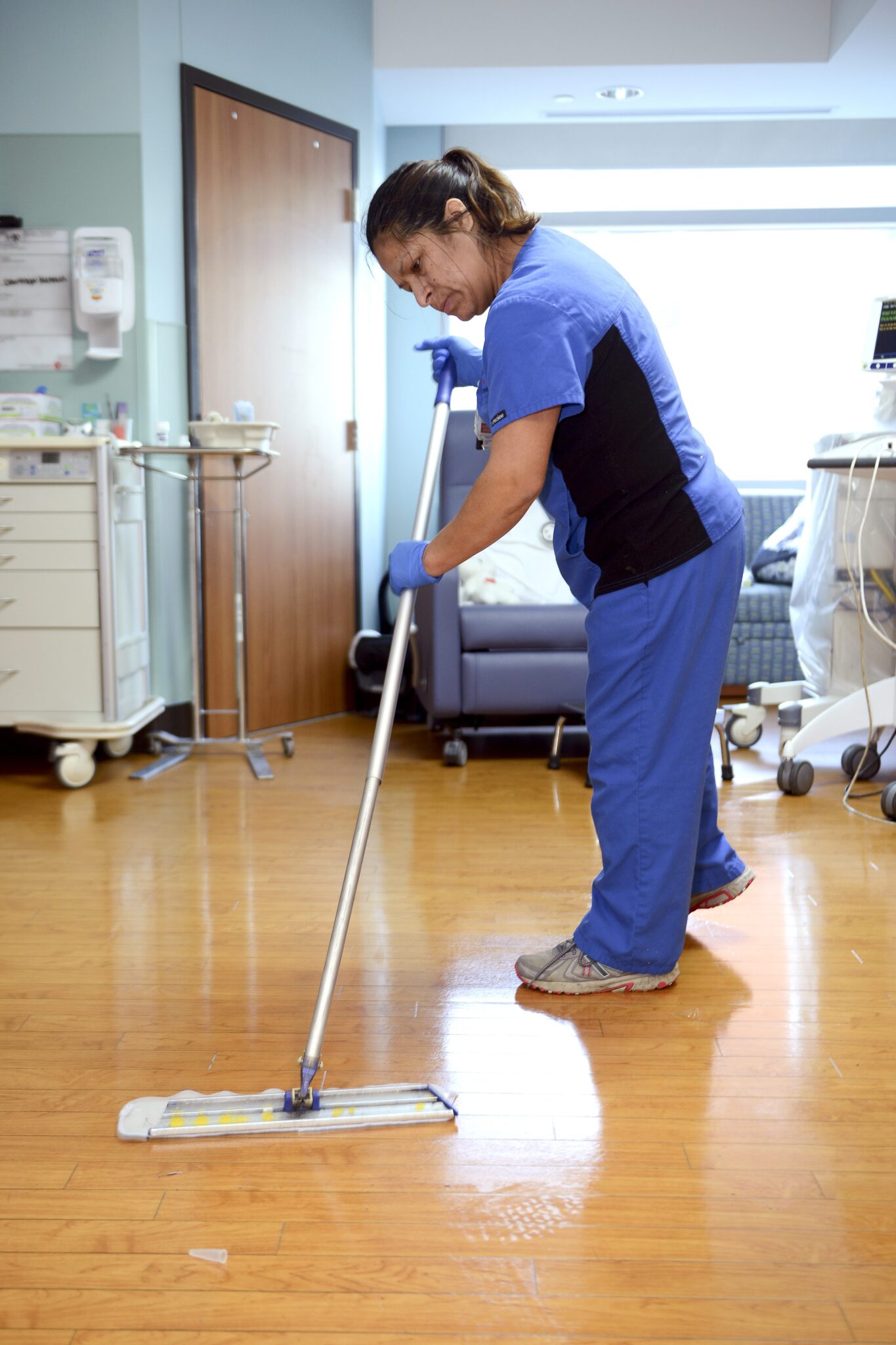 If you ask any Children's of Alabama employee who their friendliest coworker is, chances are many of them will mention Janet Briceno. She's been working in EVS there for over five years, and it all started with her own personal experience with the hospital. Six years ago, her son had cancer and the workers at Children's of Alabama saved his life. Now, she helps keep other patients healthy and happy.
"I like working here because I feel like part of the team. They appreciate my job and always tell me how helpful my job is."

Janet Briceno, Environmental Services Worker, Children's of Alabama
What sets Janet apart? Her smile and joyful attitude. Because she knows what other parents are going through when they see their children in the hospital, she shows them joy and positivity to encourage them through a tough time.
"Trying to help people who have been in the same situation as me in life makes me feel happy. I have days like everybody where I feel tired, but coming here and seeing kids fight for their lives and seeing the whole team working to save his life makes my soul happy."

Janet Briceno, Environmental Services Worker, Children's of Alabama
Making an impact on children every day 🌟
As an EVS worker and Spanish speaker, Janet serves as a liaison to make sure patients and their families feel comfortable. Whether they could use the help of a translator or they're worried about utilizing the social workers' services at Children's of Alabama, Janet and other EVS workers are an important connector to encourage and reassure patients and their families.
"I feel like I'm part of something—I'm not a doctor, I'm not a nurse, I'm not a pharmacist, but I know my work helps with something."

Janet Briceno, Environmental Services Worker, Children's of Alabama
At Children's of Alabama, it's clear that every worker has the same goal—making sure kiddos are happy and healthy—so they work together to make it happen.
Want to work at Children's of Alabama? Follow them on social at Instagram or Facebook or visit their website to apply for a job today.
Partner