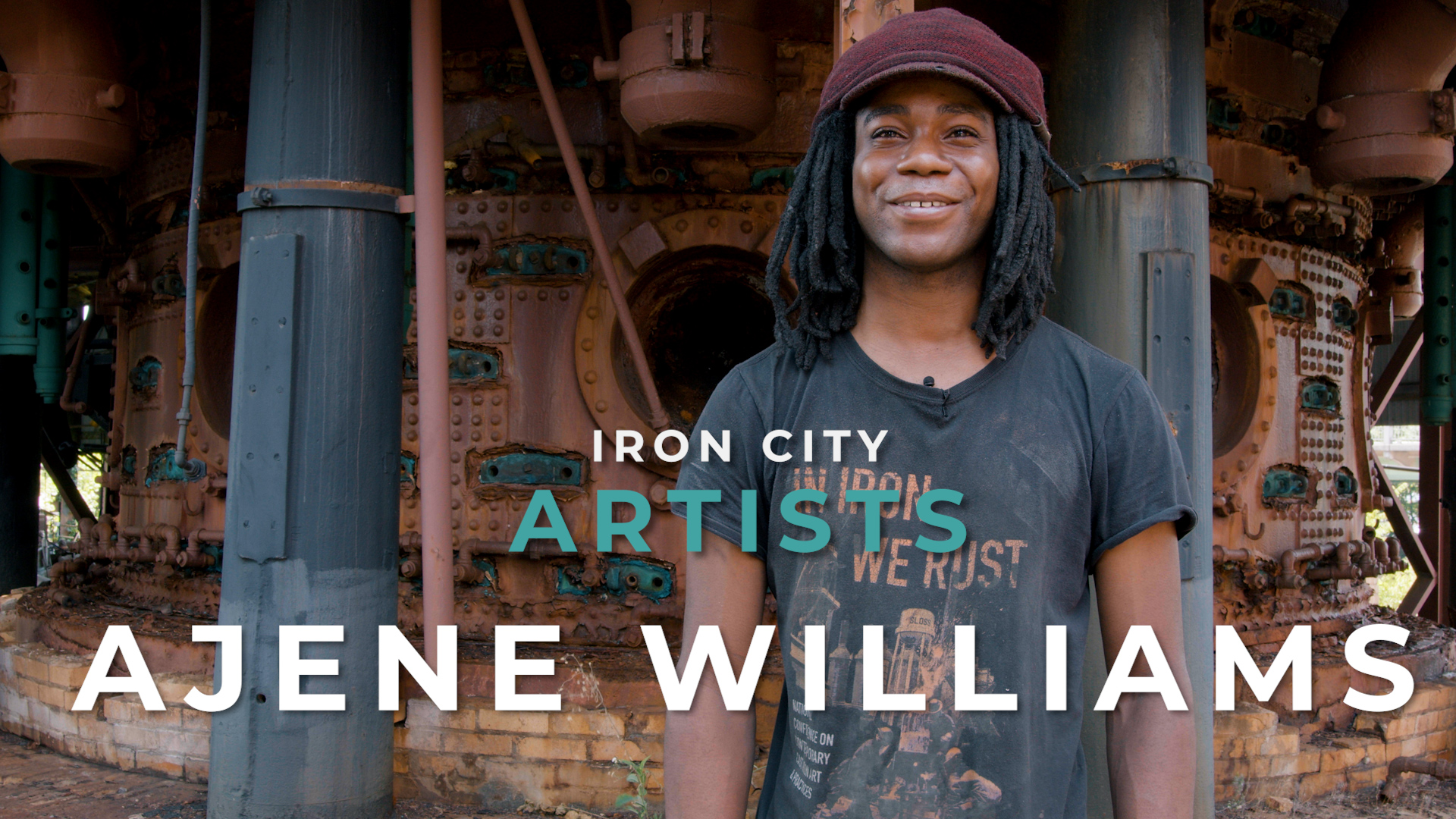 Ajene Williams is a Birmingham artist whose quiet spirit and unique art speak to those who encounter it. Read on to learn about this Sloss Furnace senior resident's story and work.
About Ajene Williams
Birmingham-based artist, Ajene Williams is from Atlanta, Georgia. He may be a man of few words but his art speaks plenty. The joy of being able to create art for a living is evident in his manner. His family often moved around when he was growing up but they always ended up back in The Magic City—the place where he ultimately fostered his passion for art.
His start at Sloss Furnace
In 2011, Ajene graduated from high school and felt an urge to pursue art full time. One of his high school teachers noticed his talent and took him to interview for Sloss Furnances' Summer Youth Apprenticeship program.
Sloss Furnaces' Summer Youth Apprenticeship Program
Through this paid apprenticeship, high school students ages 15-18 participate in an eight-week course that teaches them a number of things, including: 
Blacksmithing
Fabrication
Metal casting
Mold making
Welding
At the end of the program, students host an art exhibition to display their creations. Ajene participated in the program for two summers and his work impressed the staff of Sloss Furnaces. He was accepted as a full-time resident artist for Sloss and has been on staff for 10 years.
Magic City Art Connection, Emerging Artist Award (2016)
The Magic City Art Connection is an outdoor art festival held at Sloss Furnaces during the month of April. Some of the festival events included:
Corks & Chefs: A Taste of Birmingham
Imagination Festival- an art workshop for children
Performances
Special installations + exhibitions
In 2016, Ajene was awarded the Emerging Artist Award by Magic City Art Connection. He credits his win to being a result of enjoying his calling as an artist.
Ajene's work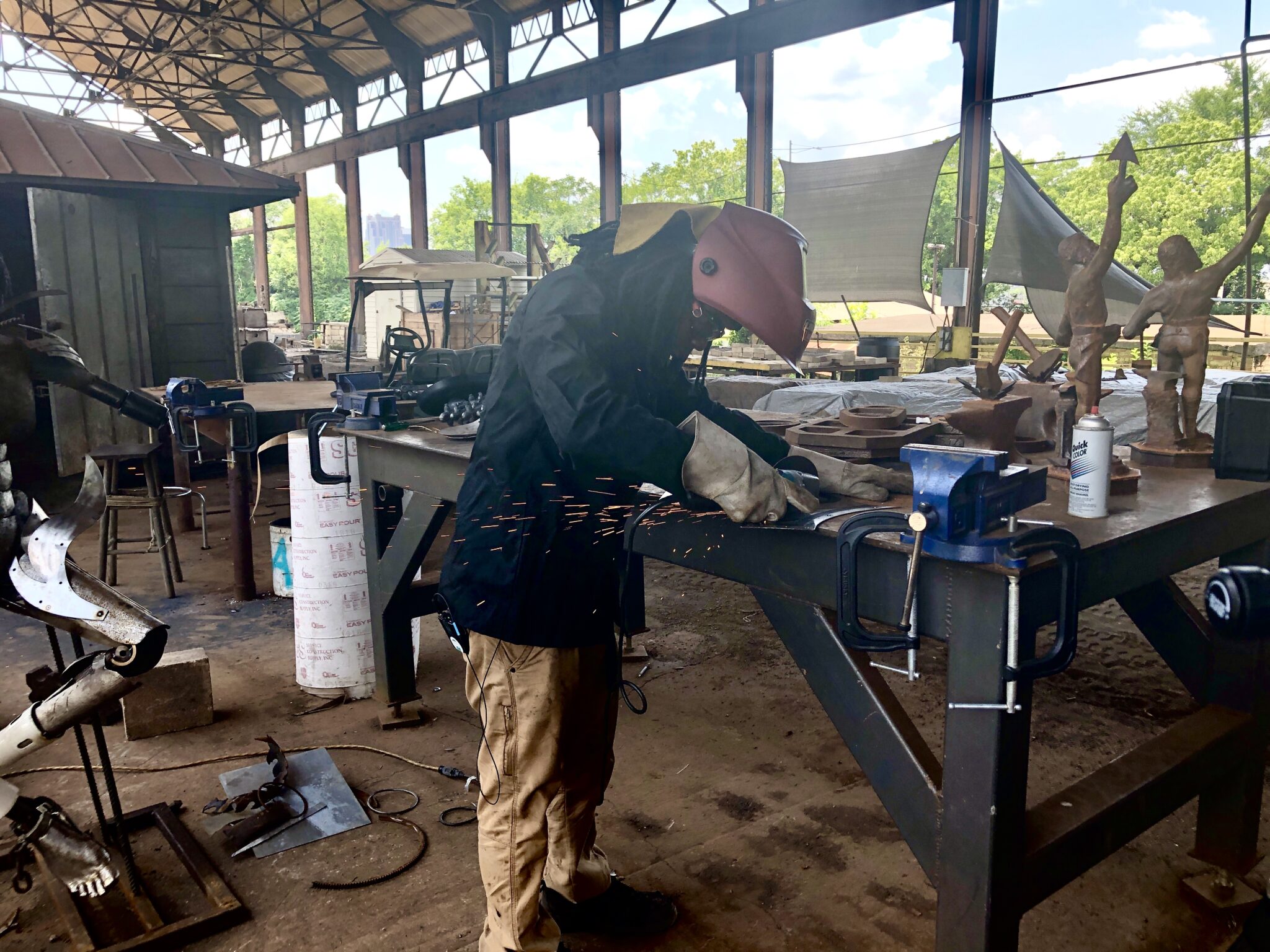 Ajene's art is a mix of sculpting through the methods of clay/wax mold castings and welding.
All of his sculptures are created by hand. Ajene's latest sculpture is a self-portrait depicting different stages of his life, a "life-sized cuckoo clock" as he referred to it.
Ajene is happy to see spectators of his art glow with delight and interest when viewing his work. He credits the collaborative spirit of the Birmingham community as being very helpful and enjoyable.
Want to stay updated on more stories like this? Subscribe to Bham Now's newsletter TODAY!