Sponsored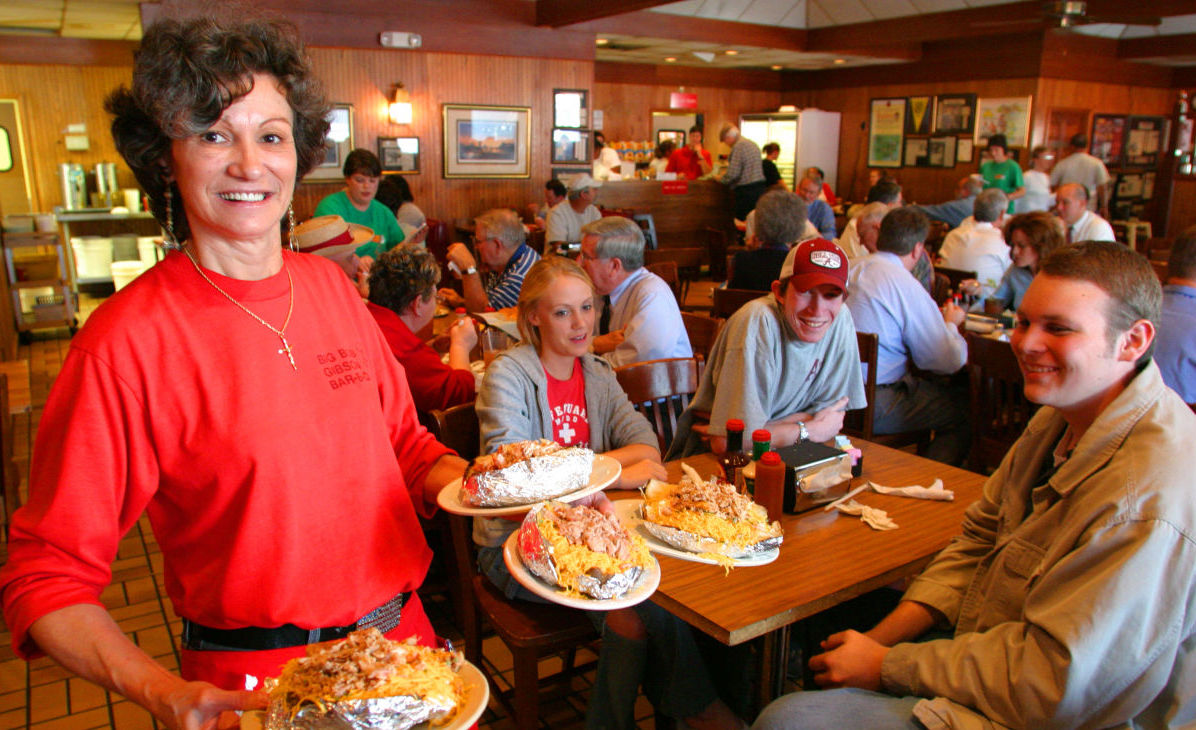 Food and travel go together like pork and barbecue sauce. With May being National Barbecue Month, it's the perfect time to hit the North Alabama Barbecue Trail. Featuring mouthwatering restaurants located across the 16 northernmost counties in the state, it's sure to be mile after scrumptious mile of soul-satisfying eats. From Cullman to Scottsboro, read on to follow the tastiest trail around.
1. 50 Taters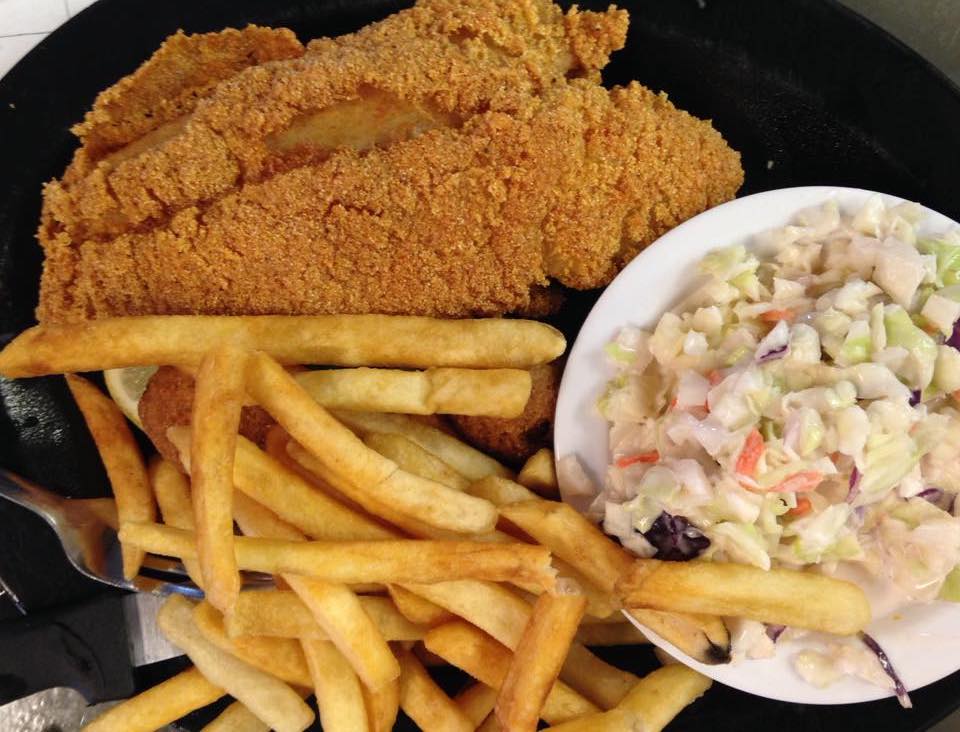 You'll want to show up extra hungry at this top barbecue spot in Scottsboro and Rainsville. Known for its loaded taters and "way too big" sandwiches, salads, burgers and desserts, you'll leave stuffed with a side of leftovers.
Address: 1497 County Park Rd, Scottsoboro, AL 35769 | 770 E Main St, Rainsville, AL 35986
Hours: Wednesday-Thursday, 11AM-8PM | Friday-Saturday, 11AM-9PM | Sunday, 11AM-3:30PM
Website
2. Big Bob Gibson Bar-B-Q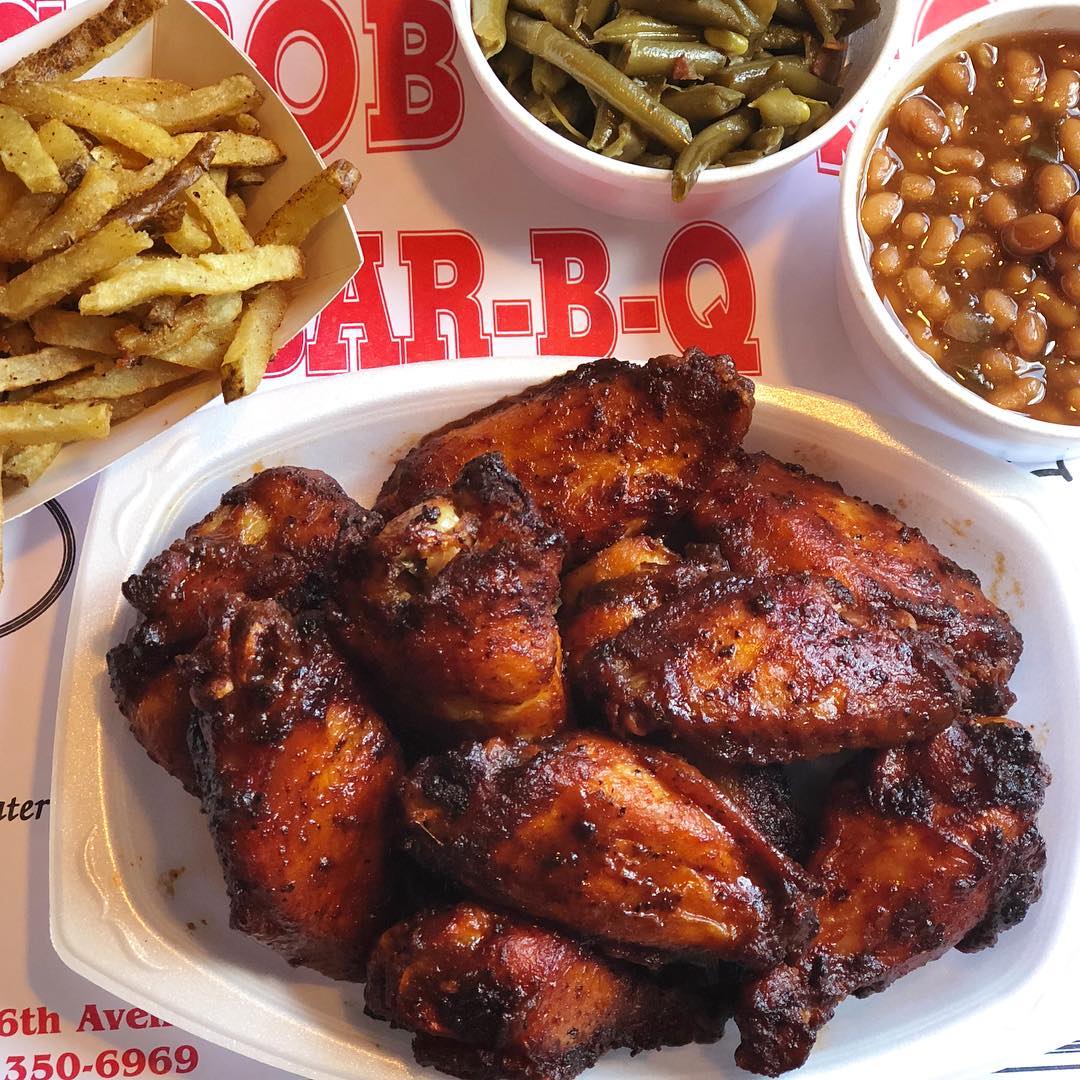 Venture through Decatur for two chances to stop at Big Bob Gibsons Bar-B-Q. Their pork, beef, chicken, ribs, stuffed potatoes and homemade pies are amazing, but if you're craving smoked wings, this is THE pit stop for you.
Address: 1715 6th Avenue SE, Decatur, AL 35601 | 2520 Danville Rd SW, Decatur, AL 35603
Hours: Daily, 9AM-8:30PM
Website
3. Dales BBQ
If words like "award winning" strike your fancy, follow the highway to Dales BBQ in Boaz. This beloved barbecue join was voted "Best BBQ" on Sand Mountain and their stuffed potato was named one of the top 100 Dishes to Try in Alabama.
Address: 10850 AL Hwy. 168, Boaz, AL 35957
Hours: Monday-Sunday, 10AM-7PM
Website
4. Greenbrier Restaurant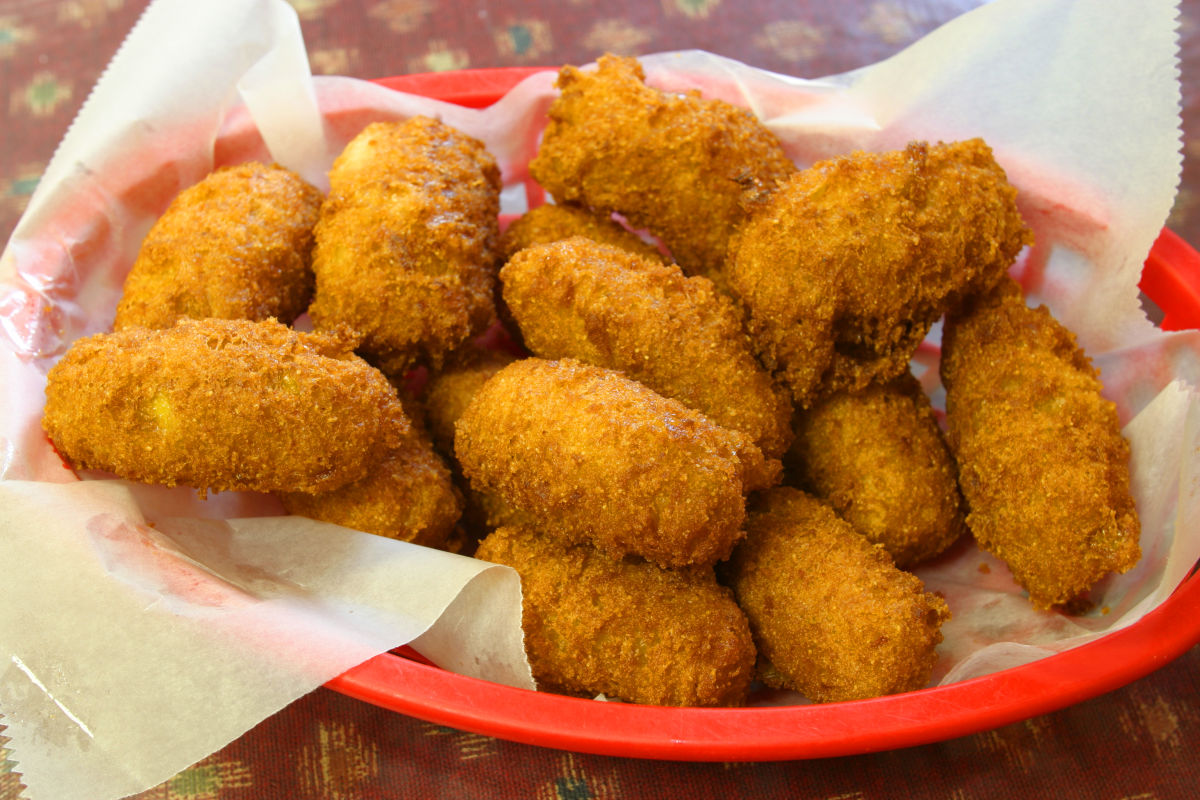 Dubbed hushpuppy heaven, expect to be served a basket of these mouthwatering golden fritters as soon as you walk through this eatery's doors. Pair them with an order of catfish or barbecue chicken, pork or ribs.
Address: 27028 Old Hwy 20, Madison, AL 35758
Hours: Monday-Saturday, 10AM-8:30PM
Website
Want more stops along the North Alabama Barbecue Trail? Visit North Alabama Tourism's website, then hop in the car and go!
5. Johnny's Bar-B-Q
Make yourself at home at this tasty dive in Cullman. Family-owned since 1963, they know something about good cookin'. From ribs and catfish to enormous stuffed potatoes and banana pudding, you'll devour it all. Bonus: their service is friendly and FAST!
Address: 1401 4th St. SW, Cullman, AL 35055
Hours: Tuesday-Saturday, 11AM-9PM | Closed Sunday & Monday
Website
6. KC's Bar-B-Q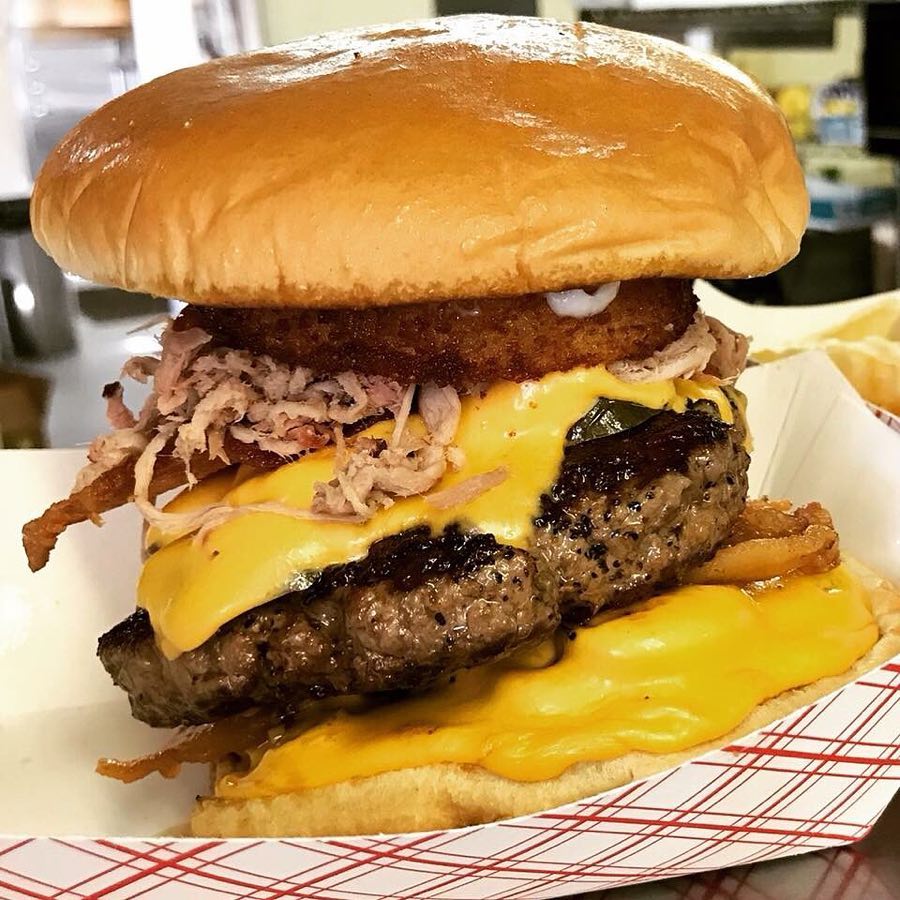 Burgers, beer and wings—sounds like the perfect combo for any Birmingham-area local. Find it in Scottsboro at KC's Bar-B-Q
Address: 2300 County Park Rd, Scottsboro, AL 35769
Hours: Monday-Thursday, 10:30AM-8PM | Friday-Saturday, 10:30AM-9PM | Sunday, 11AM-3PM
Website
7. LawLers Barbecue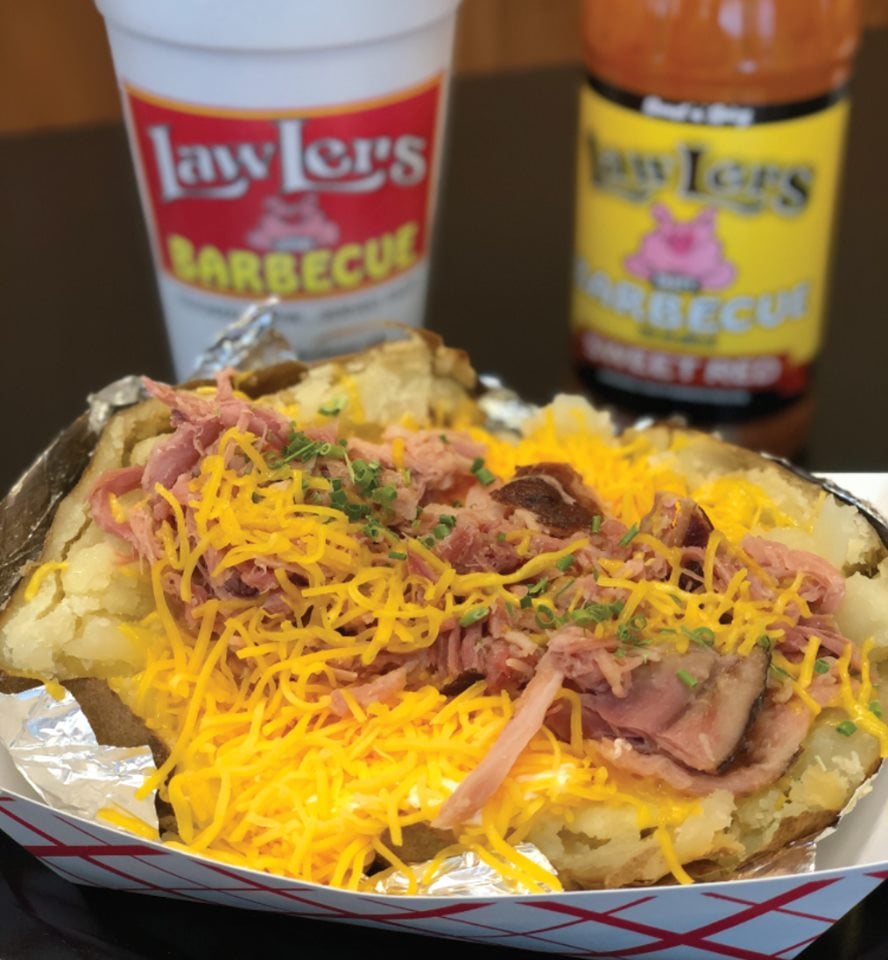 Ready to pig out? You'll find it difficult not to at this popular barbecue joint along the North Alabama Barbecue Trail. What do they offer? All the barbecue essentials, of course! From pork and turkey plates to delicious belly-warming Southern sides like BBQ beans and mac and cheese, you'll find exactly what you want. Plus, with many Alabama locations, it won't be hard to find.
Address: Locations
Hours: Varies by location
Website
8. Local Joe's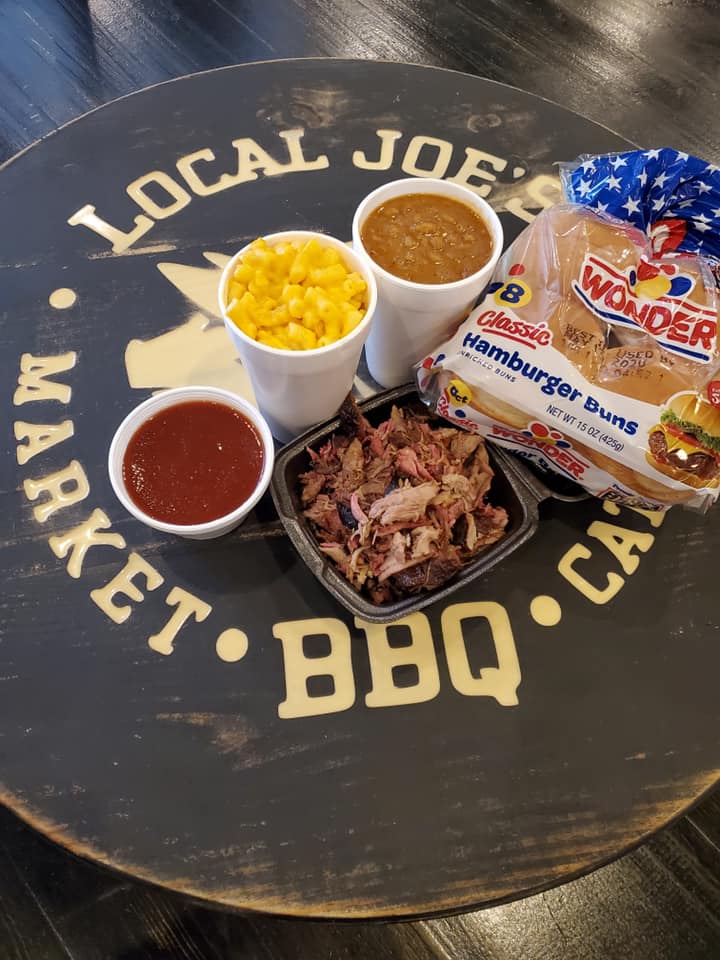 Every road trip requires a unique stop. Stretch your legs and fill your belly at Local Joe's. Located in Rainbow City, this specialty store offers Southern charm AND some of the best smoked meats around. Throw ini its baked goods, local produce and more to make it the ultimate experience.
Address: 4967 Rainbow Drive, Rainbow City, AL 35906
Hours: Monday-Saturday, 7AM-7PM | Closed Sunday
Website
9. Mud Creek Fishing Camp Restaurant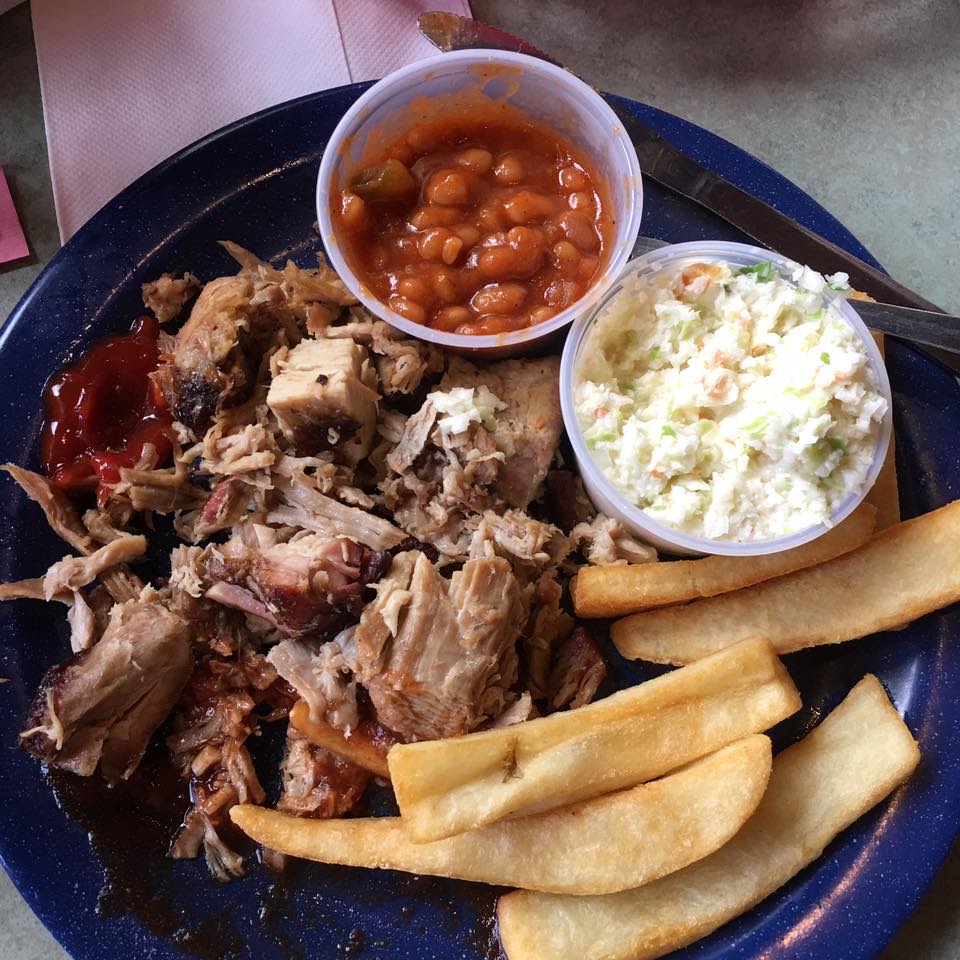 The North Alabama Barbecue Trail wouldn't be complete without a stop at Mud Creek Restaurant in the town of Hollywood. Sure, they have all the smoked pork butts and hand-battered chicken fingers you can gobble up, but it's their signature white sauce that will have you shouting "more!, more, more!"
Address: 844 Co. Rd 213, Hollywood, AL 35752
Hours: Tuesday-Saturday, 11AM-8PM | Sunday, 11AM-3PM
Website
10. New Market BBQ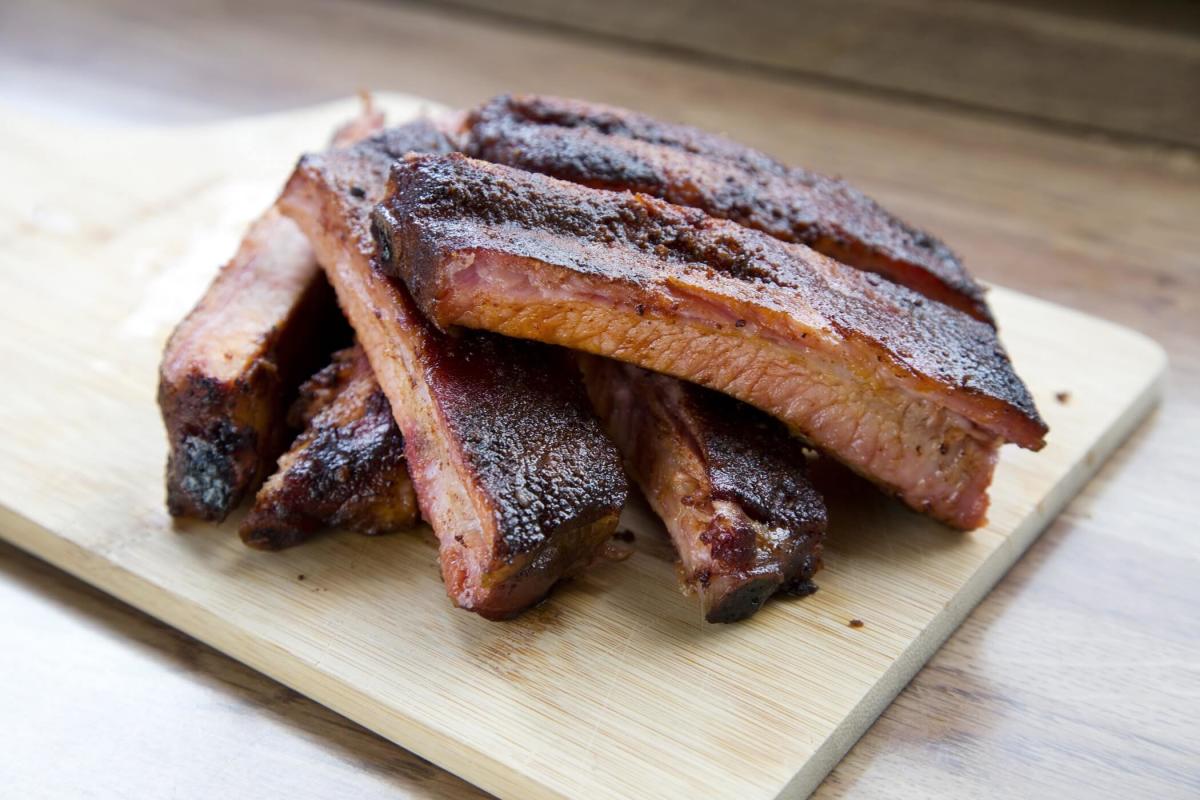 Meet your North Alabama Weekend BBQ Destination—New Market BBQ. Here you'll enjoy:
Old fashioned brick pit hickory smoked pork shoulders, beef brisket, St. Louis-style ribs, chicken and turkey breasts
Made-from-scratch sides
Banana pudding
Homemade cakes + pies
The main draw though is the smoked mac and cheese named on the list of 100 Dishes to Eat in Alabama Before You Die.
Address: 5601 Winchester Rd, New Market, AL 35761
Hours: Friday-Saturday, 11AM-7PM | Sunday, 11AM-4PM
Website
11. Smokin' on the Boulevard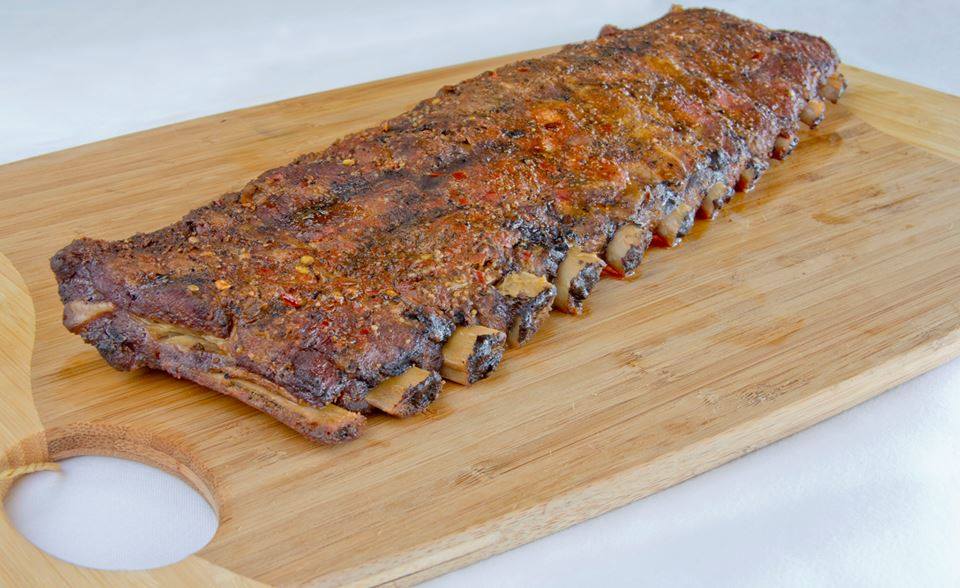 It's all about the "grab and go" at this shop in Florence. Here you'll find dry-rubbed hickory-smoked meats in whole pieces for carry out.
Address: 4080 Florence Blvd, Florence, AL 35634
Hours: Thursday, Noon-Sundown | Friday, 8PM-Sundown | Saturday 8AM-2PM
Website
12. L.O. Bishop BBQ
Want a piece of the barbecue trail without leaving Birmingham? Hop online and place your order for some of the best hickory cooked pork barbecue in the South from L.O. Bishop BBQ. Word on the street is you won't be disappointed!
Address: 10 L.O. Bishop Lane, Cherokee, AL 35616
Website
Want more ideas on things to do in North Alabama? Check out our guide to 8 amazing wedding venues in North Alabama for the perfect day, and be sure to Visit North Alabama Tourism's website and follow the on Facebook and Instagram.
Sponsored by: