Sponsored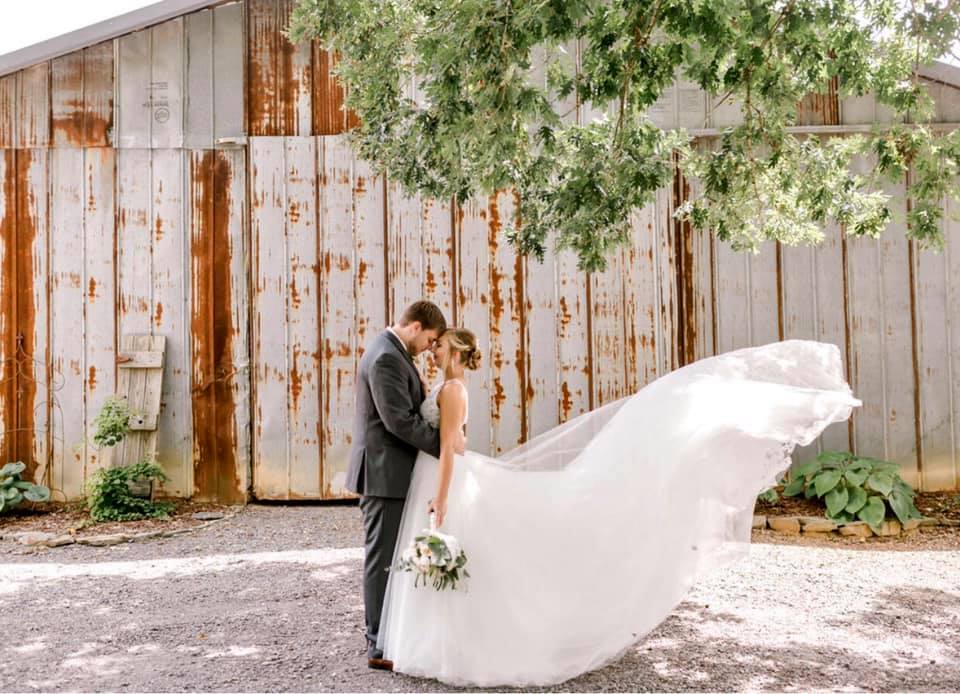 When planning your wedding, the first stop on the must-do list is booking the venue. While there are tons to choose from across the state, North Alabama offers several that are sure to make you and your love say, "This is The One!" From a tranquil garden to mountaintop views, here are the top eight spots to have your wedding in North Alabama.
1. Burns Bluff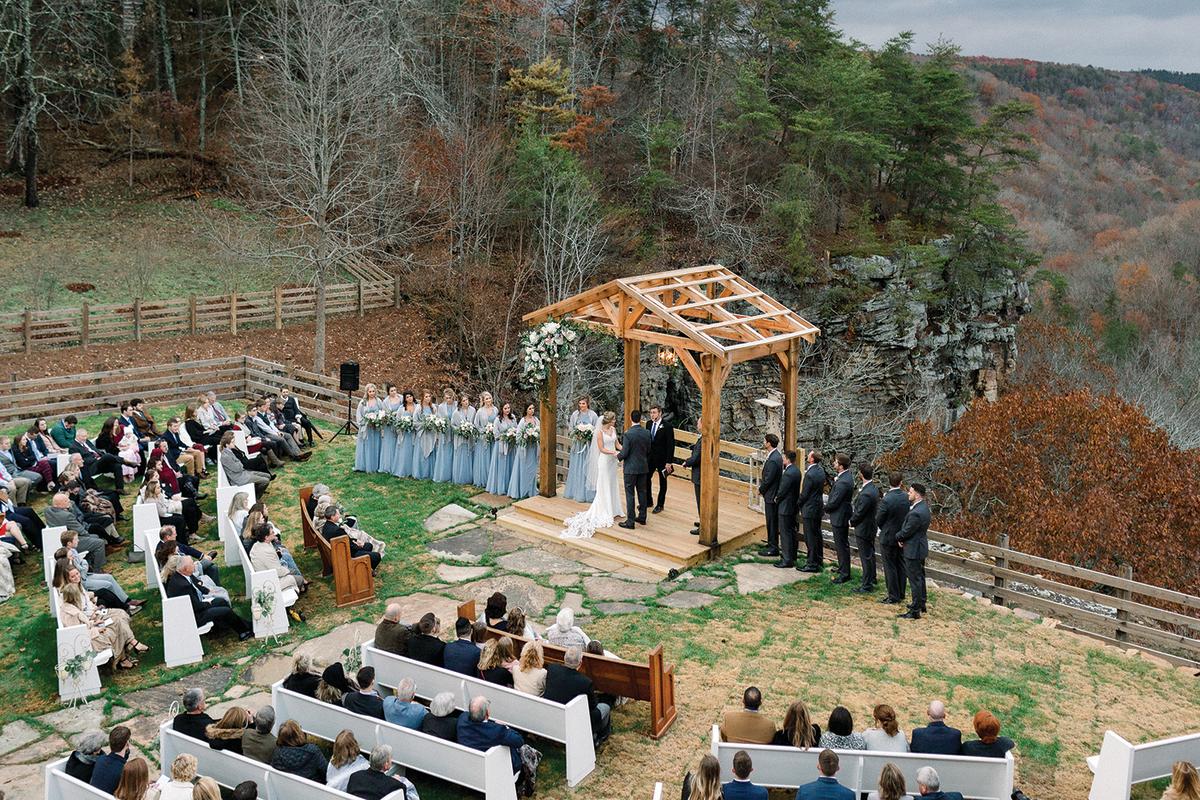 Start your marriage on a high note at this mountaintop wedding venue in North Alabama. At Burns Bluff, you'll be swept away by gorgeous views, a one-of-a-kind event barn, spacious bridal suite and more. Bonus: when you book your wedding here, you'll get 48-hour access to the venue and overnight lodging for 18 guests.
Location: 1262 High Falls Rd, Albertville, AL 35951
Contact: 256.658.3244 | happilyeverafter@burnsbluffweddings.com
Website | Facebook | Instagram
2. Huntsville Botanical Garden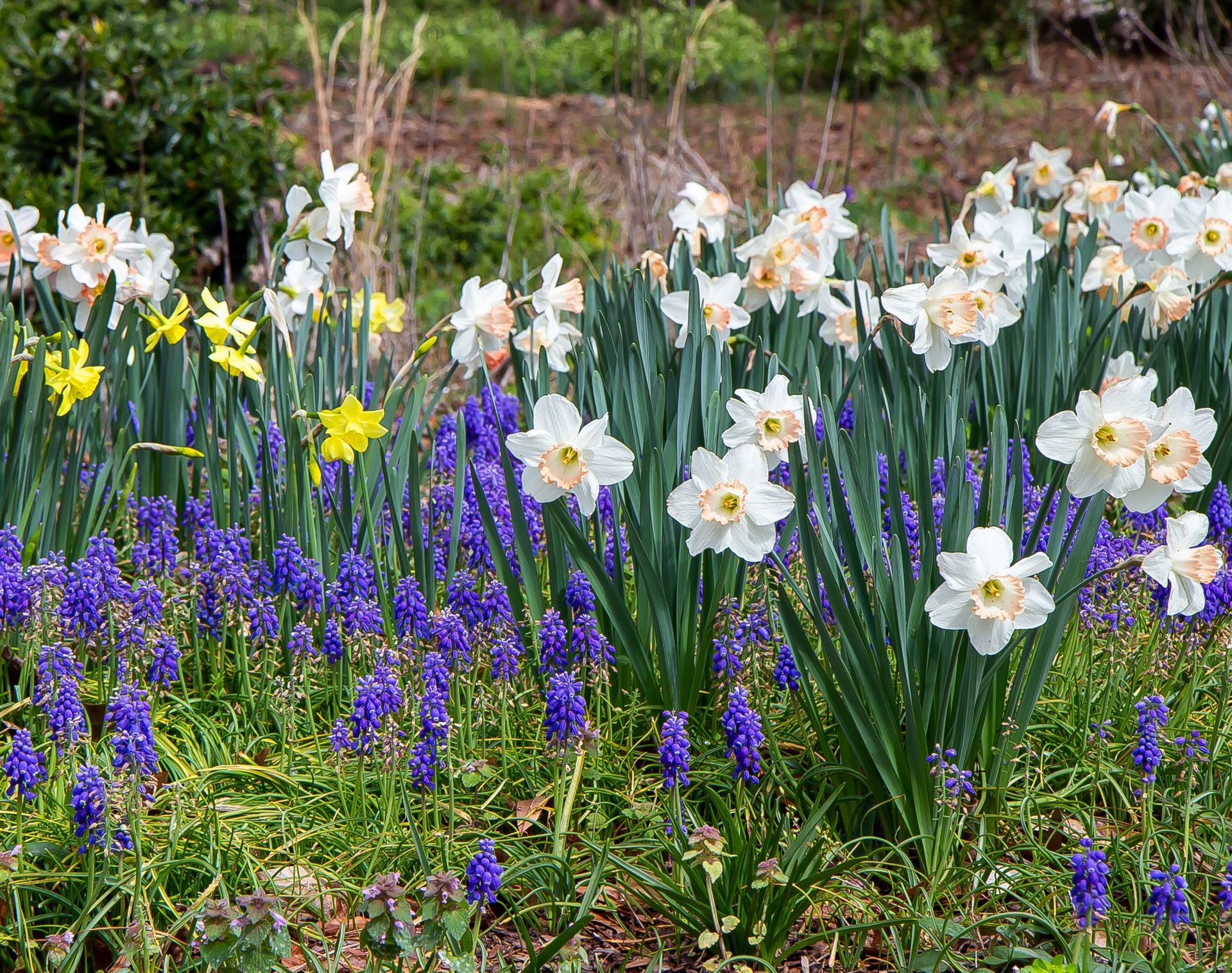 From sweet spring buds to rustling leaves, Huntsville Botanical Garden provides an exquisite natural backdrop for your wedding day, no matter the season. Here you'll find a variety of indoor and outdoor settings to choose from, whether you're seeking an intimate ceremony, lavish reception or something in between.
Location: 4747 Bob Wallace Ave., Huntsville, AL 35805
Contact: 256.830.4447 (ext. 281) | weddings@hsvbg.org
Website | Facebook | Instagram
3. The Secret Bed & Breakfast Lodge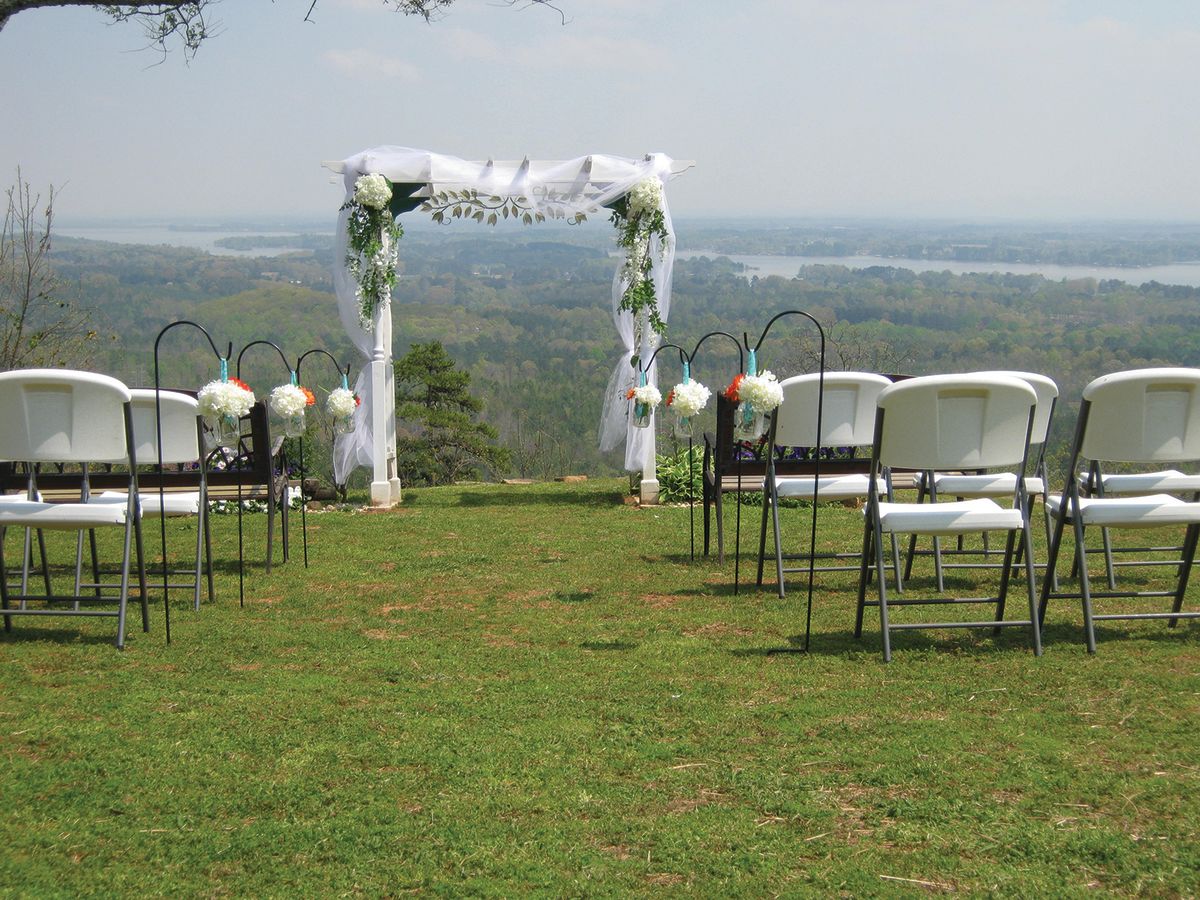 Your wedding day should be filled with love and enchantment. So plan your Big Day at one of Alabama's best kept secrets—The Secret Bed and Breakfast Lodge. Resting atop Lookout Mountain in Leesburg, Alabama, you'll fall head over heels for its breathtaking views and spectacular photo ops.
Location: 2356 Hwy. 68 W., Leesburg, AL 35983
Contact: 256.523.3825
Website | Facebook | Instagram
Are you ready to plan your wedding in North Alabama? Visit North Alabama Tourism for all you need to know.
4. The Old Greenhouse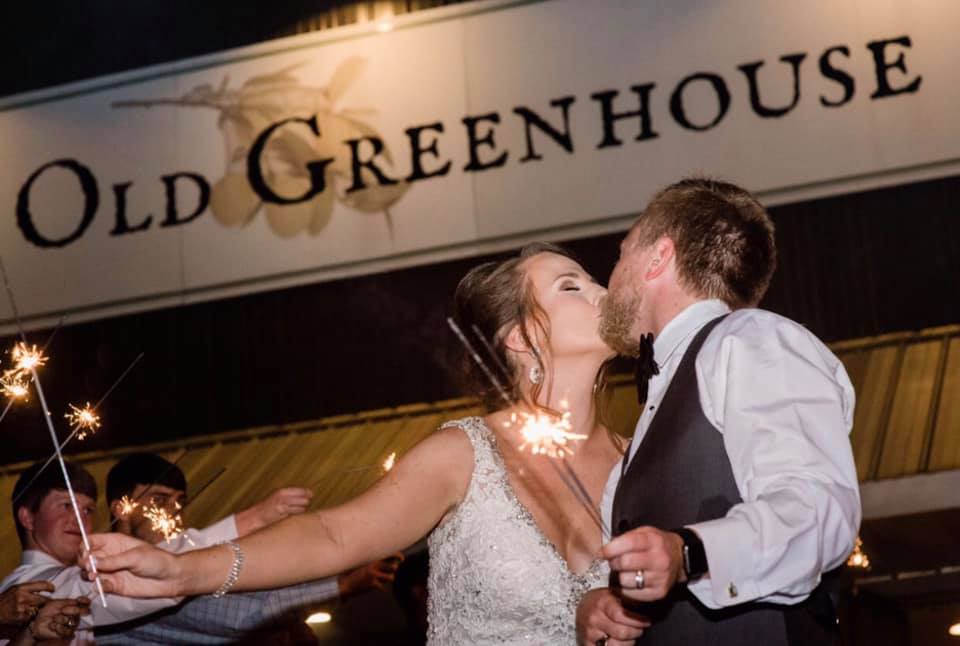 A repurposed nursery turned multi-award winning event venue, The Old Greenhouse in Arab, Alabama is the perfect backdrop for your Big Day. For ceremonies and receptions big and small, your guests will be delighted by the lit rustic barn, pond and picturesque beauty of the outdoors.
Location: 909 N Brindlee Mountain Pkwy, Arab, AL 35016
Contact: 256.886.8511 | info@oldgreenhouse.com
Website | Facebook | Instagram
5. Stone Bridge Farms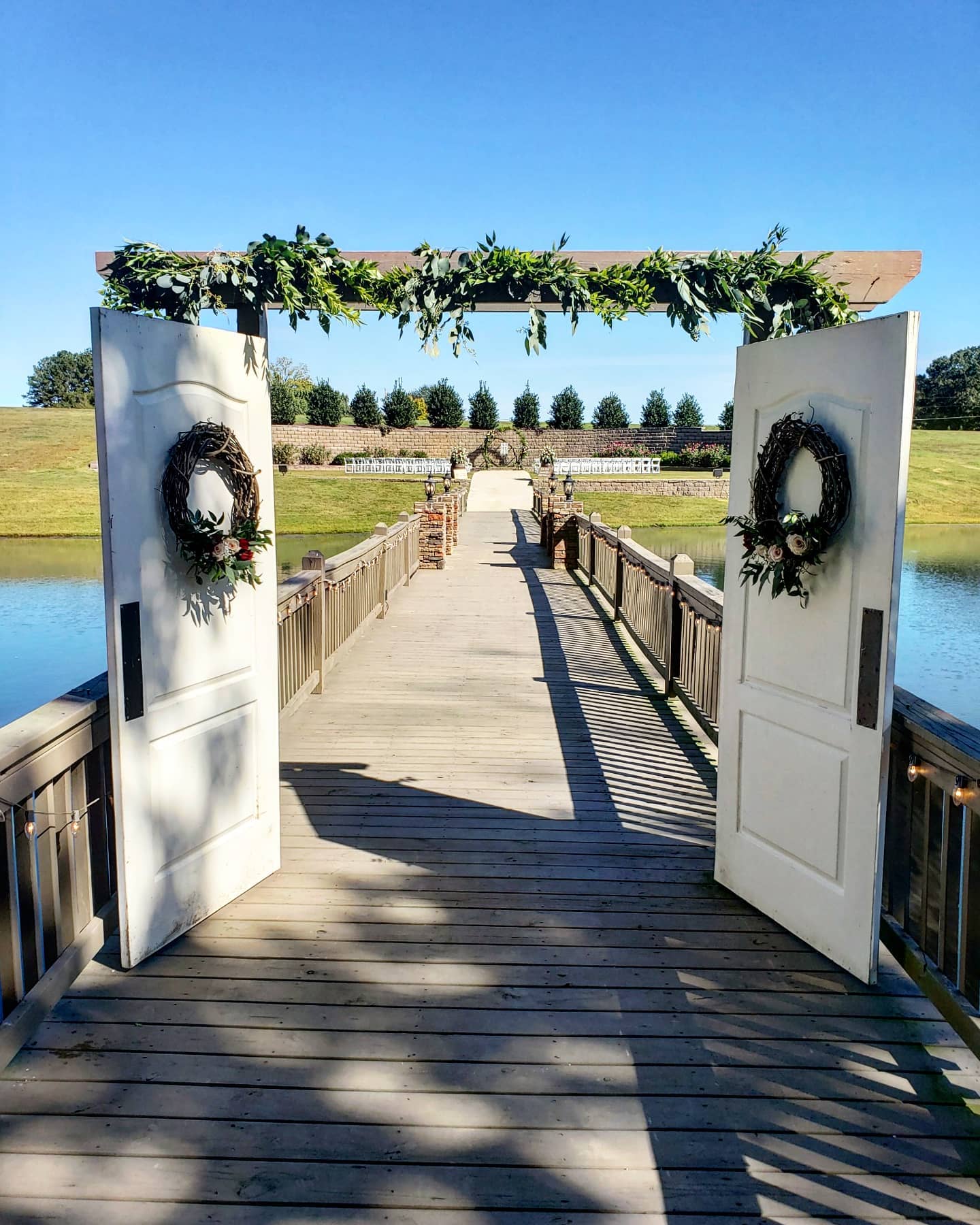 The reviews are in—Stone Bridge Farms is one of the best wedding venues in North Alabama. Located on 186 acres in Cullman, Alabama, this all-inclusive venue provides everything you need for a wedding that will forever be remembered as perfection.
Currently, there are over 10 venues to choose from with more coming in 2022!
Location: 281 Co Rd 717, Cullman, AL 35055
Contact: 256.734.9765 | stonebridgefarms@gmail.com
Website | Facebook | Instagram
6. Infinity Event Venue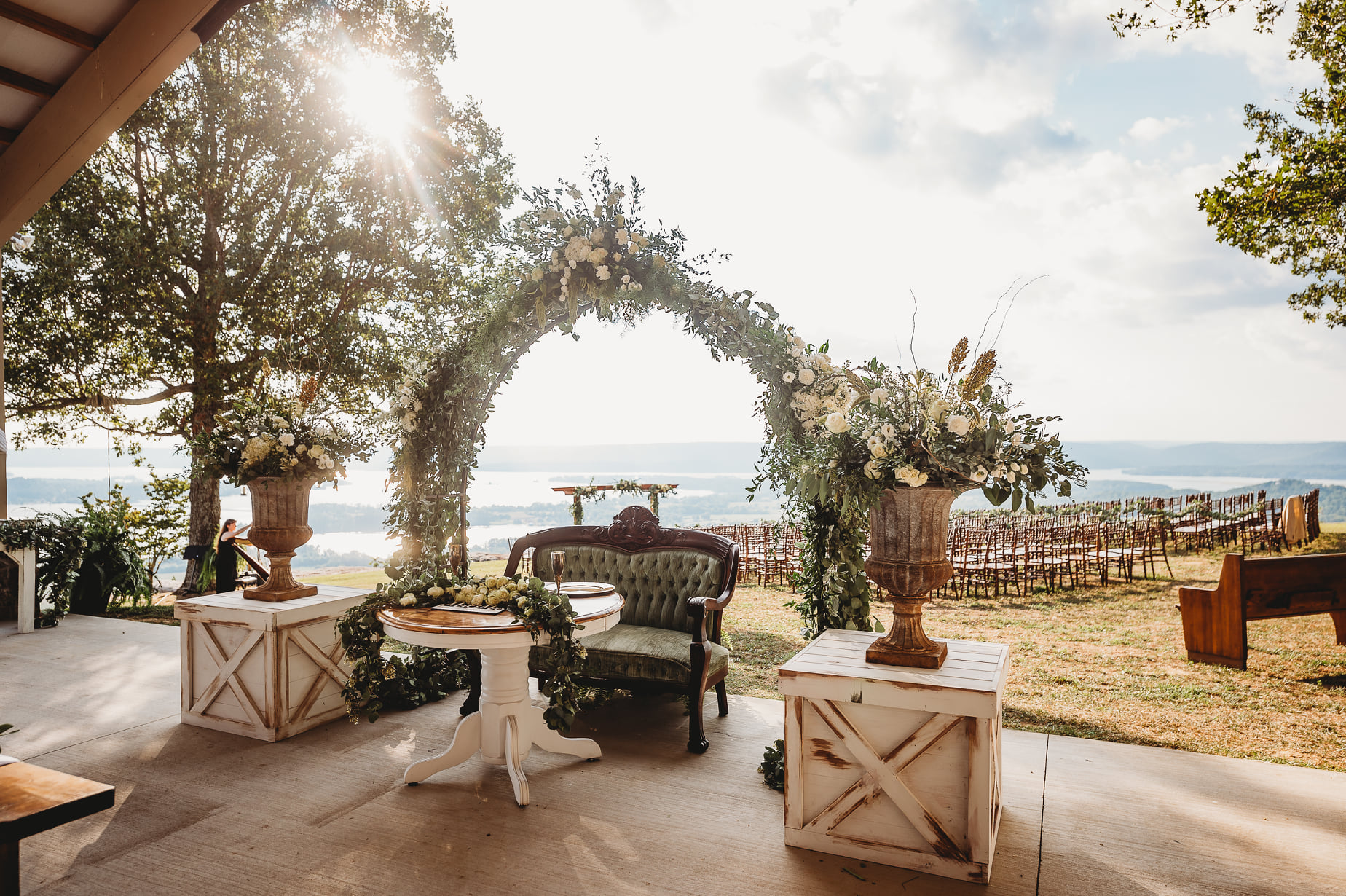 For a love that never stops burning, make your vows at Infinity Event Venue. This gorgeous wedding venue in North Alabama makes me wants to say "I do" all over again with its pristine 5,000 square-foot chateau-style stone home overlooking the Tennessee River.
Perfect for an outdoor wedding, it offers incredible space for your ceremony and reception, plus a gorgeous dressing suite for photography you'll cherish forever.
Location: 6348 Co Rd 44, Section, AL 35771
Contact: 256.630.1046 | infinityeventvenue@gmail.com
Website | Facebook | Instagram
7. Burritt on the Mountain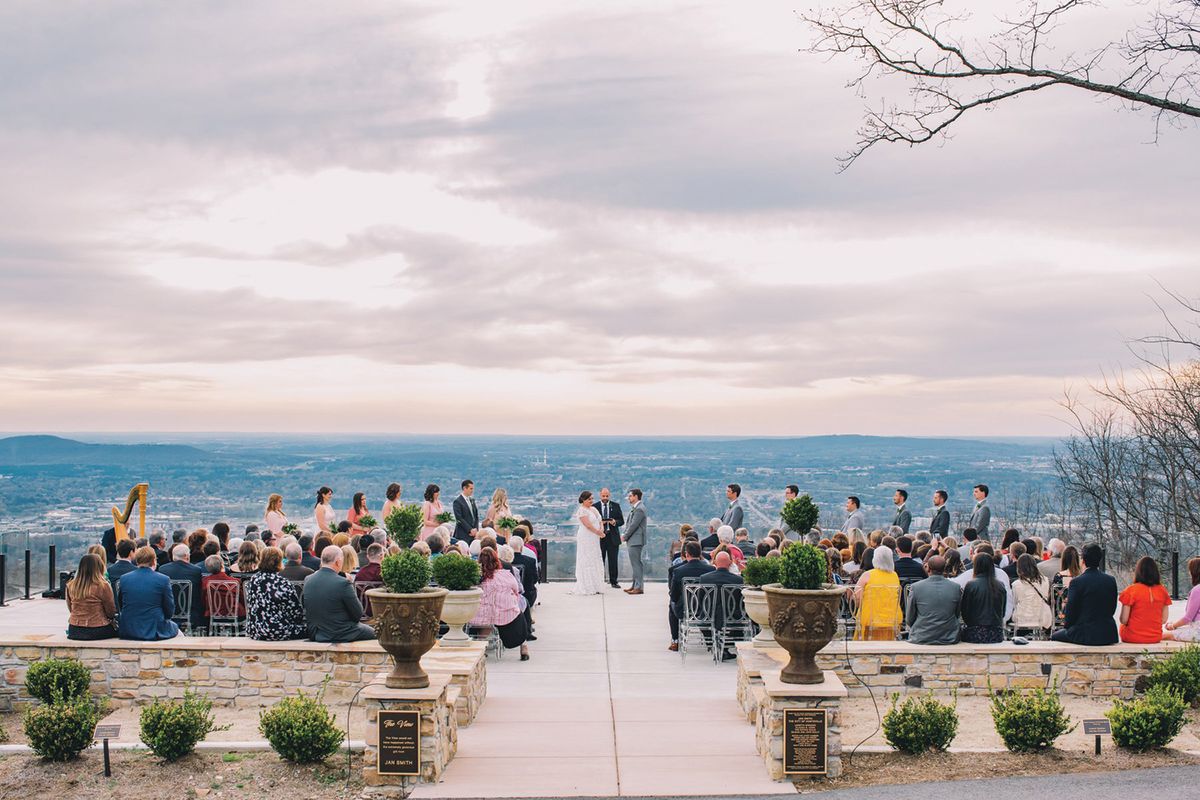 Does the excitement of your upcoming nuptials have you floating skyward? You'll feel on top of the world when you say "I do" at this North Alabama wedding spot. Located atop Round Top Mountain in Huntsville, this special and historical spot features 167 acres overlooking the city. So seal your love with a kiss and set off on your new married adventure together.
Location: 3101 Burritt Dr SE, Huntsville, AL 35801
Contact: 256.650.4719 | toni.wessells@huntsvilleal.gov
Website | Facebook | Instagram
8. The Magnolia House on Weiss Lake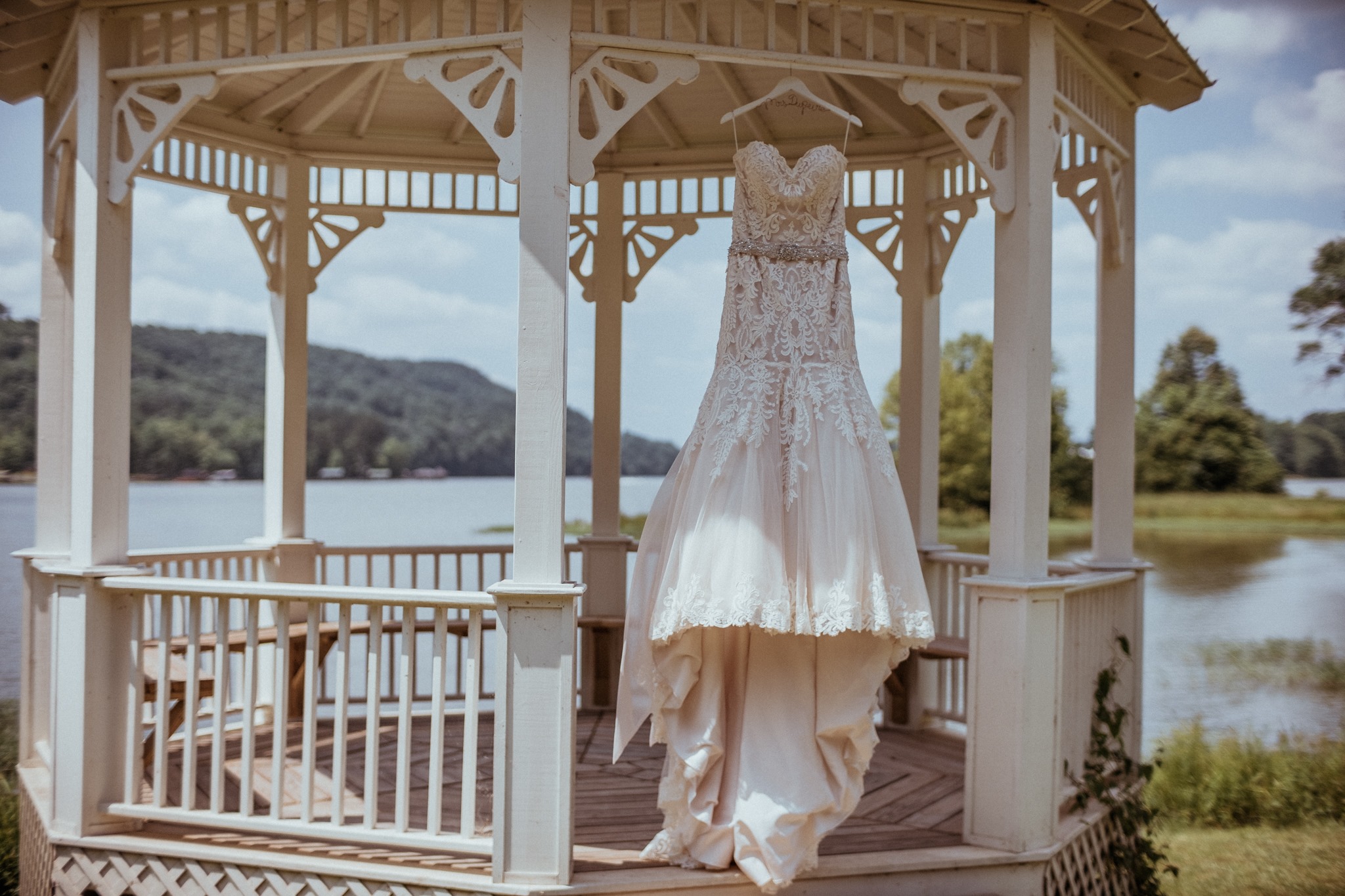 Say hello to The Magnolia House on Weiss Lake, a lakefront historic mansion located in Cedar Bluff, Alabama. For your ceremony and/or reception, choose the Lakeside Terrace for a beautiful green lawn overlooking the lake, or the Magnolia Terrace for the alluring opportunity to exchange your vows beneath century-old magnolia trees.
Location: 1120 County Rd 165, Cedar Bluff, AL 35959
Contact: 256.427.4702 | info@themagnoliahouseonweisslake.com
Website
Want to discover more ways to celebrate your wedding in North Alabama? Visit North Alabama Tourism's website and follow them on Facebook and Instagram.
Sponsored by: