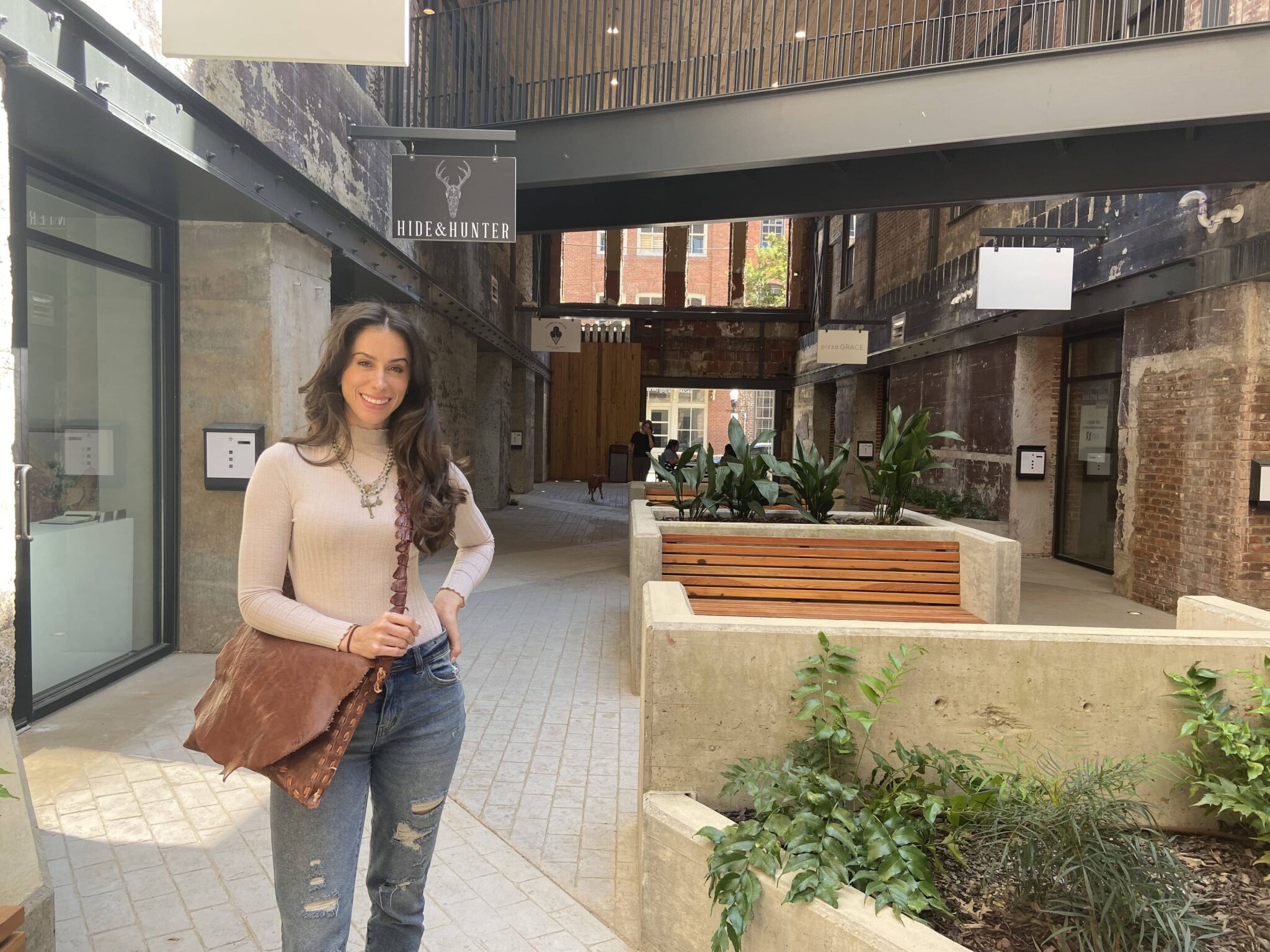 You may recognize Hide & Hunter and their stylish, handmade leather goods from The Market at Pepper Place. Now, they have a brick-and-mortar location at Mercantile on Morris, with leather bags + wallets, vintage clothes, candles and more. Keep reading for all the details.
A labor of love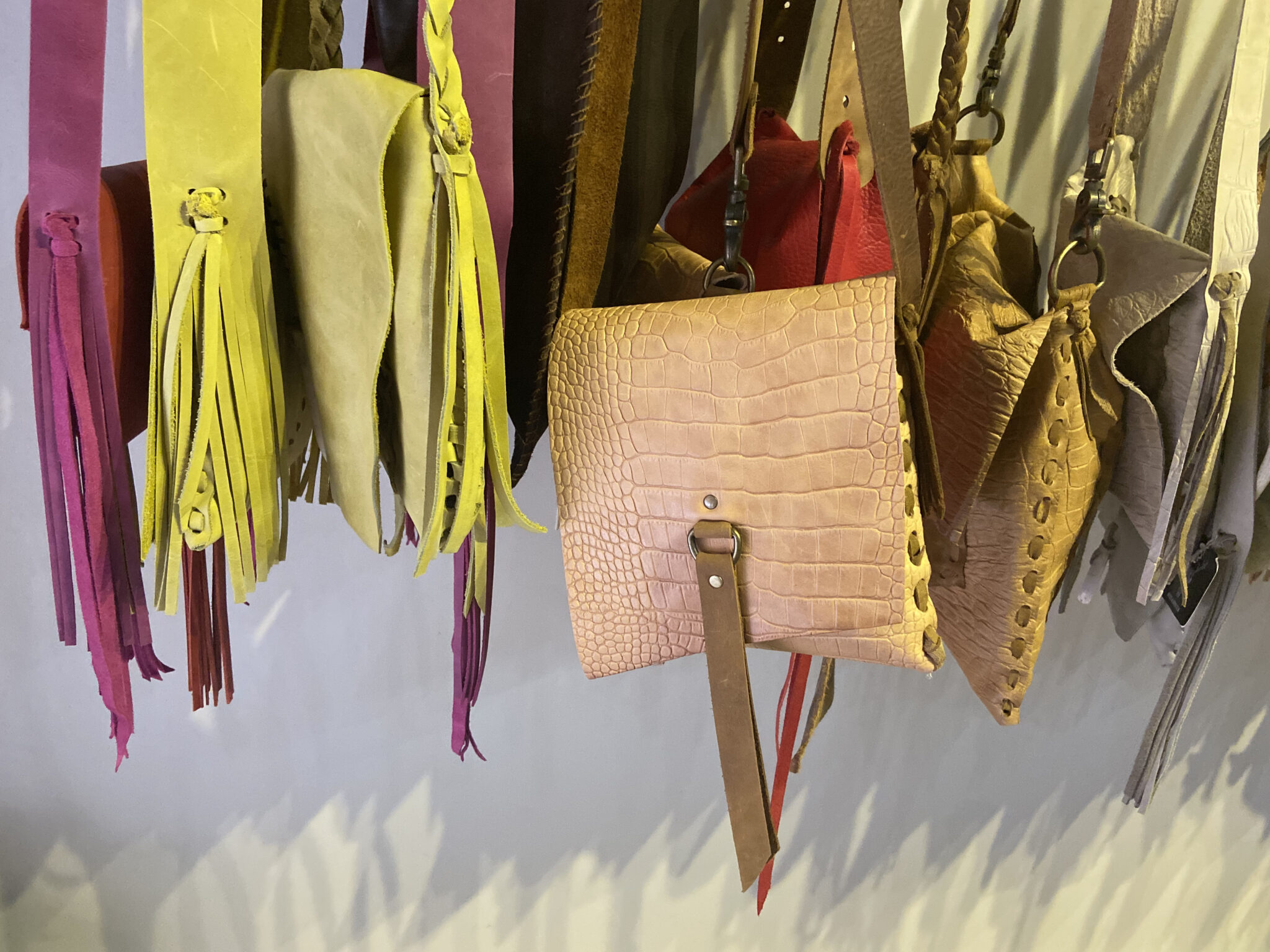 Hannah Christine has been leatherworking for over 10 years. After graduating with a degree in apparel design, she had dreams of becoming a wedding gown designer. However, her passions changed when she had to design a collection of outfits for her final project in school.
Her collection was a mixture of leather, fur, suede and fabric, and that's where she fell in love with leatherworking.
"I love working with animal hide. I know that sounds kind of creepy, but it was so cool to work with leathers and different types of textures. I knew I wanted to move away from clothing design, so I thought it would be neat to learn how to make handcrafted bags, where they're all a little bit unique and different."

Hannah Christine, Owner, Hide & Hunter
From there, the rest is history. After learning the basics of leatherworking, Hannah bought her first hide for $50 and turned it into several different handmade bags. After selling each bag she made, she realized she was onto a business opportunity—and Hide & Hunter was born.
From Pepper Place to Morris Ave.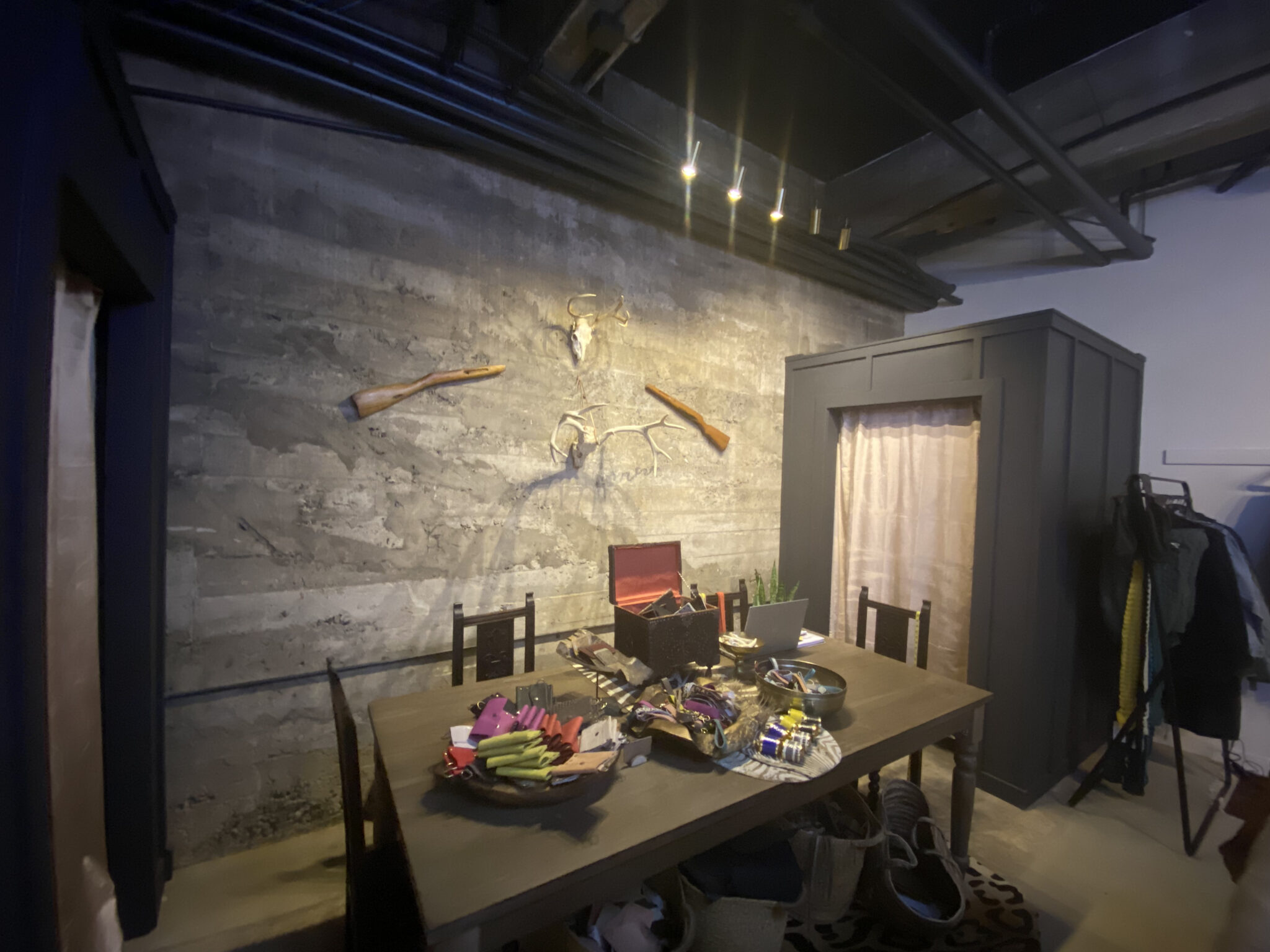 "One of the main reasons I decided to open a brick-and-mortar location is because Birmingham is such a supportive community for local businesses"

Hannah Christine, Owner, Hide & Hunter
After moving to Birmingham, Hannah heard about the amazing turnout at The Market at Pepper Place each weekend and earned a spot as a vendor.
Soon enough, people were asking about a storefront for her products, and she made that a reality.
When opening Hide & Hunter, Hannah not only wanted a space to display her products, but also one where people could come to gather, rest and relax.
Her store is perfectly fitting for a leather goods shop, with unique western elements and cozy decor to make the shop feel open and welcoming.
The goods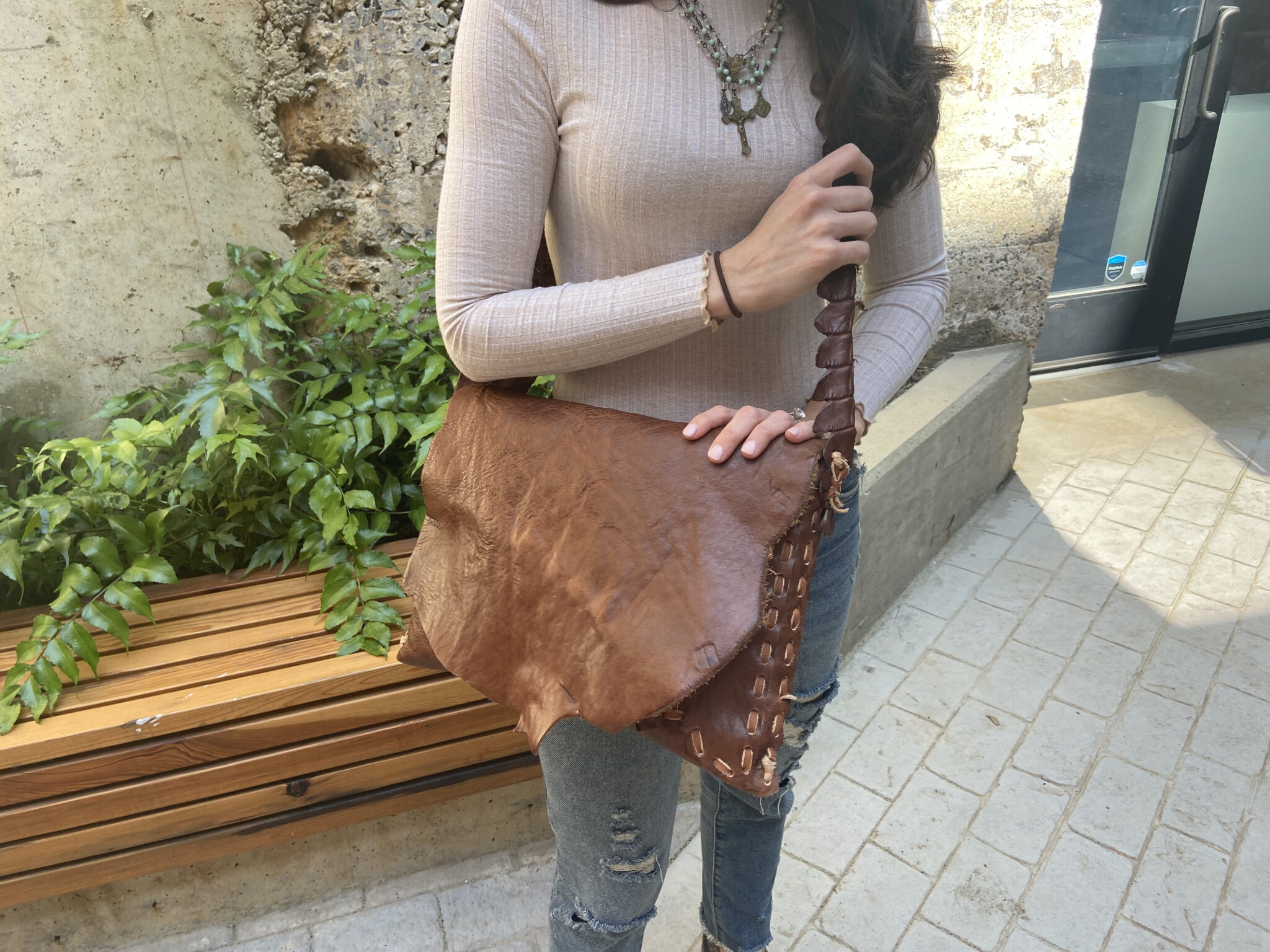 Each one of the leather goods at Hide & Hunter is handcrafted by Hannah herself from start to finish. Every bag has unique, intricate details, from fringe to embossing and more.
Making one bag can take Hannah over 6+ hours, depending on the size and detail.
Hannah has also recently added upcycled bags to her collection. She takes designer bags and fixes their broken elements, or simply adds fringe, cool straps and updated touches to old bags.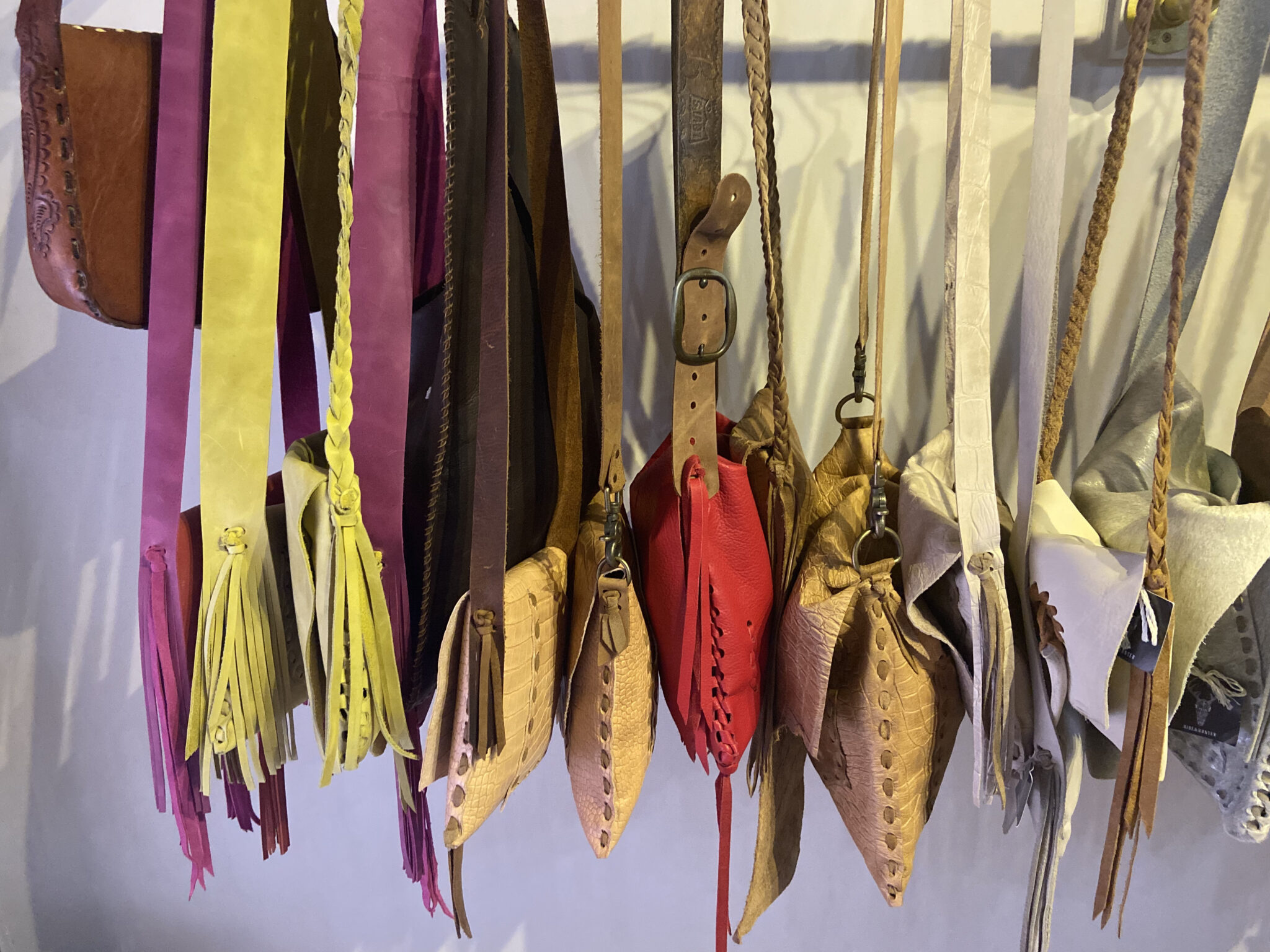 Since each bag is one-of-a-kind and made by hand, the price tag is slightly higher than a typical bag, but they're worth every penny as an investment.
"I almost exclusively wear one of the first bags that I made 10 years ago. Its still in wonderful condition and I'm rough and tough on it. It may seem like a lot of money to spend on a bag, but they last a long time. They're laced with real leather instead of thread, all of the bags, unless they're white leather, age really well, even with wear and tear."

Hannah Christine, Owner, Hide & Hunter
If you love thrifting and finding vintage clothes, you'll love to visit the store. In addition to bags, Hide & Hunter has curated vintage clothing, from hats to t-shirts and even upcycled motorcycle saddlebags.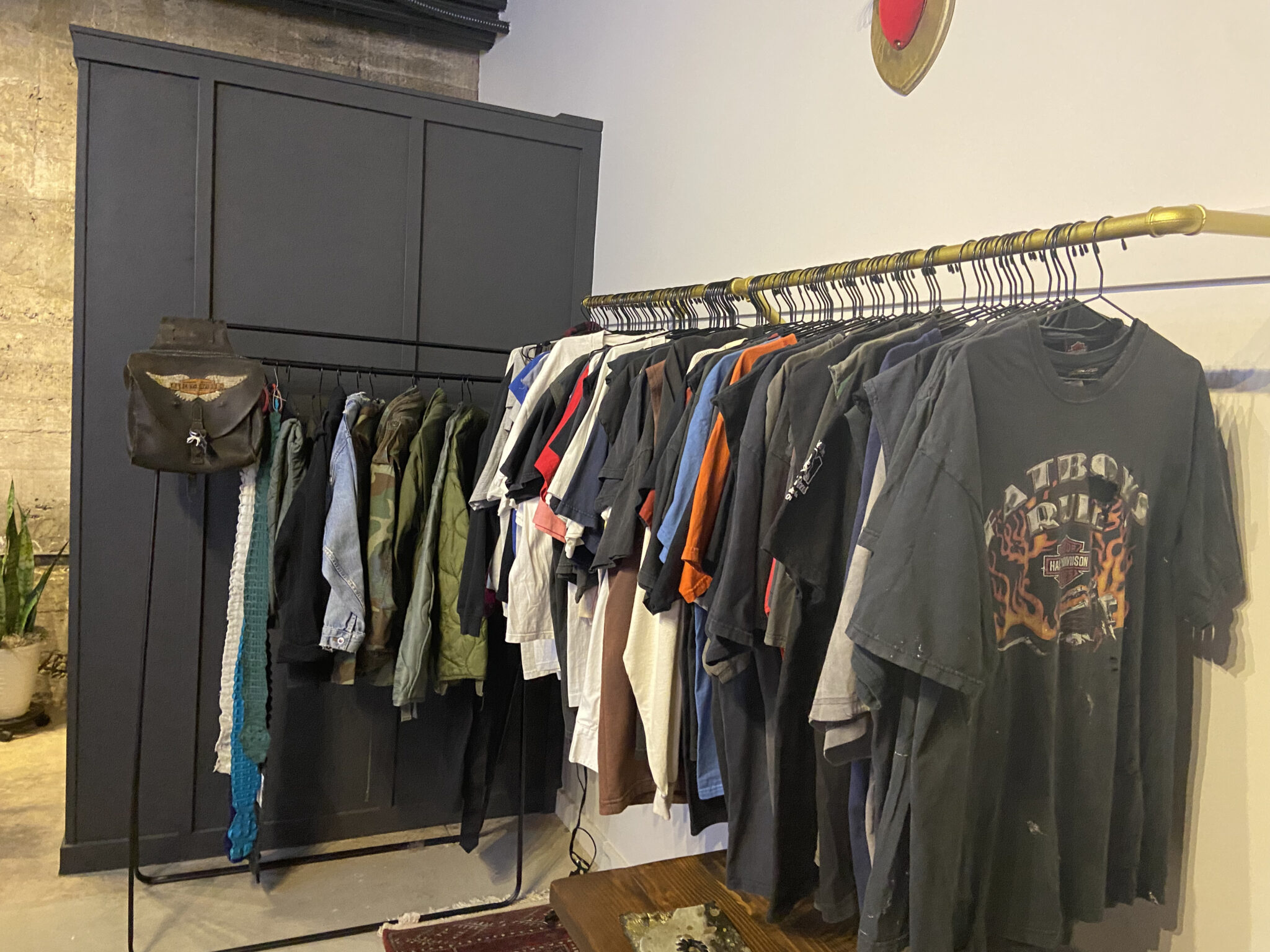 That's not all, Hannah also sells custom merch and handmade candles in fun jars.
Giving back
Community outreach is at the heart of Hide & Hunter and a goal that Hannah wants to continue to achieve.
She sources a lot of her hides from local tanneries, and a percentage of each sale goes to various forms of community outreach. One organization she partners with is the Frontier Alliance Organization, which works to bring medical care and housing to refugees in the Middle East.
Additionally, she has partnered with a Native American reservation in South Dakota to teach them leatherworking.
"My goal for the future would be to have more outreach. That's really my desire. I've done a lot of work with a Native American reservation in South Dakota, teaching some of the women and kids leatherworking, because a lot of that has been lost over the years."

Hannah Christine, Owner, Hide & Hunter
While her business grows, she looks forward to the future where she can provide more for local and global communities alike.
Stop by Hide & Hunter
If you've read this far, I'm sure you're ready to see Hide & Hunter for yourself. Not only do they have a permanent location at Mercantile on Morris, but they'll also be making regular appearances at Pepper Place Market where it all started.
While you're at it, you can stop by some of Hide & Hunter's wonderful Morris Ave. neighbors, like Pizza Grace and Cannella Gelato.
"The best part of moving into this shop has been meeting the other business owners like Helene and Ryan at Pizza Grace or Michael at Cannella Gelato and Aisha with Bridge + Root. Everyone really wants the success of the other person. They're just really welcoming and kind. Mercantile as a setting has offered me a friend group and a support system that I wasn't expecting from the other tenants here."

Hannah Christine, Owner, Hide & Hunter
For more news on local businesses like this delivered straight to your inbox, sign up for our free daily newsletter.