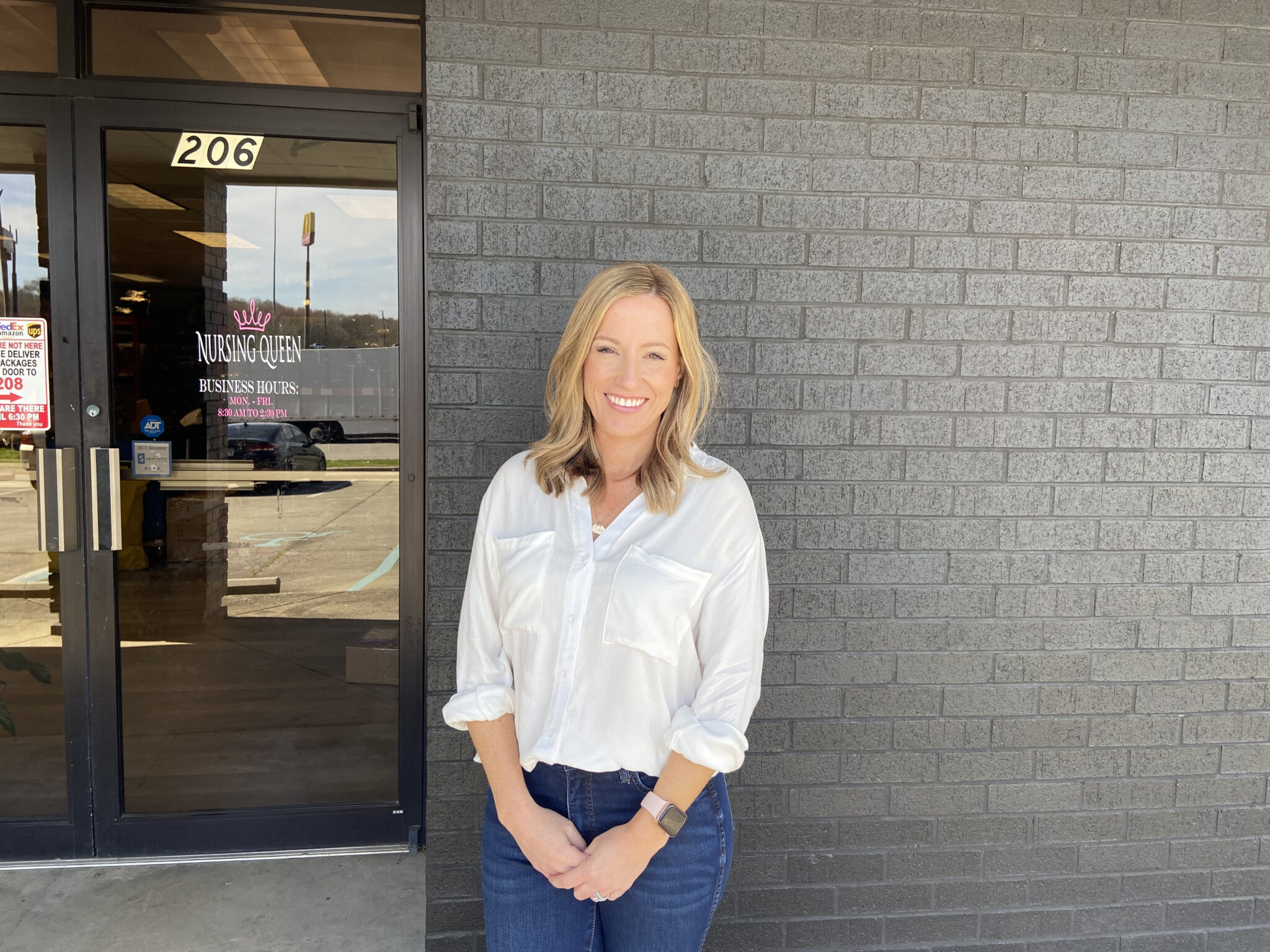 When Quinn Reitz was a new mom, she found it extremely difficult to find fashionable and functional clothing for breastfeeding. So, she opened Nursing Queen to change that, personally designing stylish options that are practical, cute and inclusive with sizing from XXS-3X. Read on for more details.
From one mom to another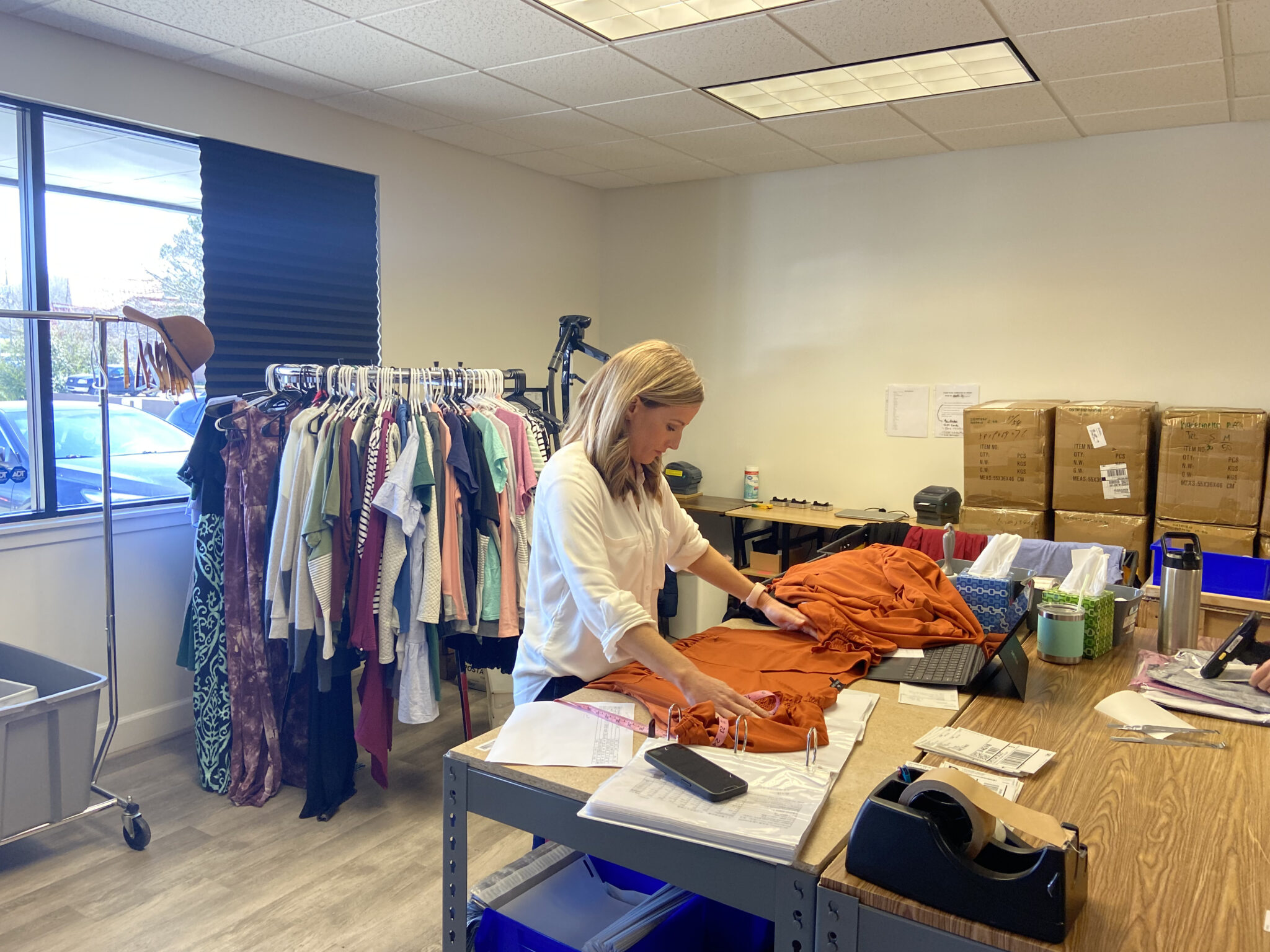 When you think about clothes that are made for breastfeeding, the first thing that comes to mind is probably something unflattering.
That couldn't be farther from the truth for Quinn Reitz's clothing company, Nursing Queen. From swimsuits to formal dresses, Nursing Queen offers comfortable, boutique-style clothing, each with a discreet zipper for easy breastfeeding.
"After my first son was born in 2014, I started looking for nursing clothes. I was trying to find cute stuff that wasn't obviously for nursing. There really weren't a lot of choices, so I thought of designing my own."

Quinn Reitz, Owner + Founder, Nursing Queen
Quinn learned everything about designing clothes and running a business from square one. She attended a Fabric Expo in Miami to learn the basics and has been learning as she goes every day since.
She works hard to make sure she offers the perfect blend of style, functionality and price with each design.
Helping local moms
From humble beginnings in Quinn's basement to a 3,000 sq.ft warehouse, Nursing Queen has come a long way.
I stopped by the Nursing Queen warehouse to chat with Quinn about the business and found plenty of cute inventory and hard-working women behind the scenes.
As it turns out, Nursing Queen is not only made for moms but by moms as well. Quinn and many of her employees are mothers themselves, and her warehouse provides extra income for moms with busy schedules.
"All the people who work here, work part time. And since a lot of them are moms, it fits perfectly into their schedule. They can work in the mornings when their children are at school, and then they can leave right on time for carpool.

It provides them with extra spending money, because a lot of part time jobs aren't the hours they need. These are perfect mom hours, and it's really cool to provide people with this opprotunity."

Quinn Reitz, Owner + Founder, Nursing Queen
Pretty + Practical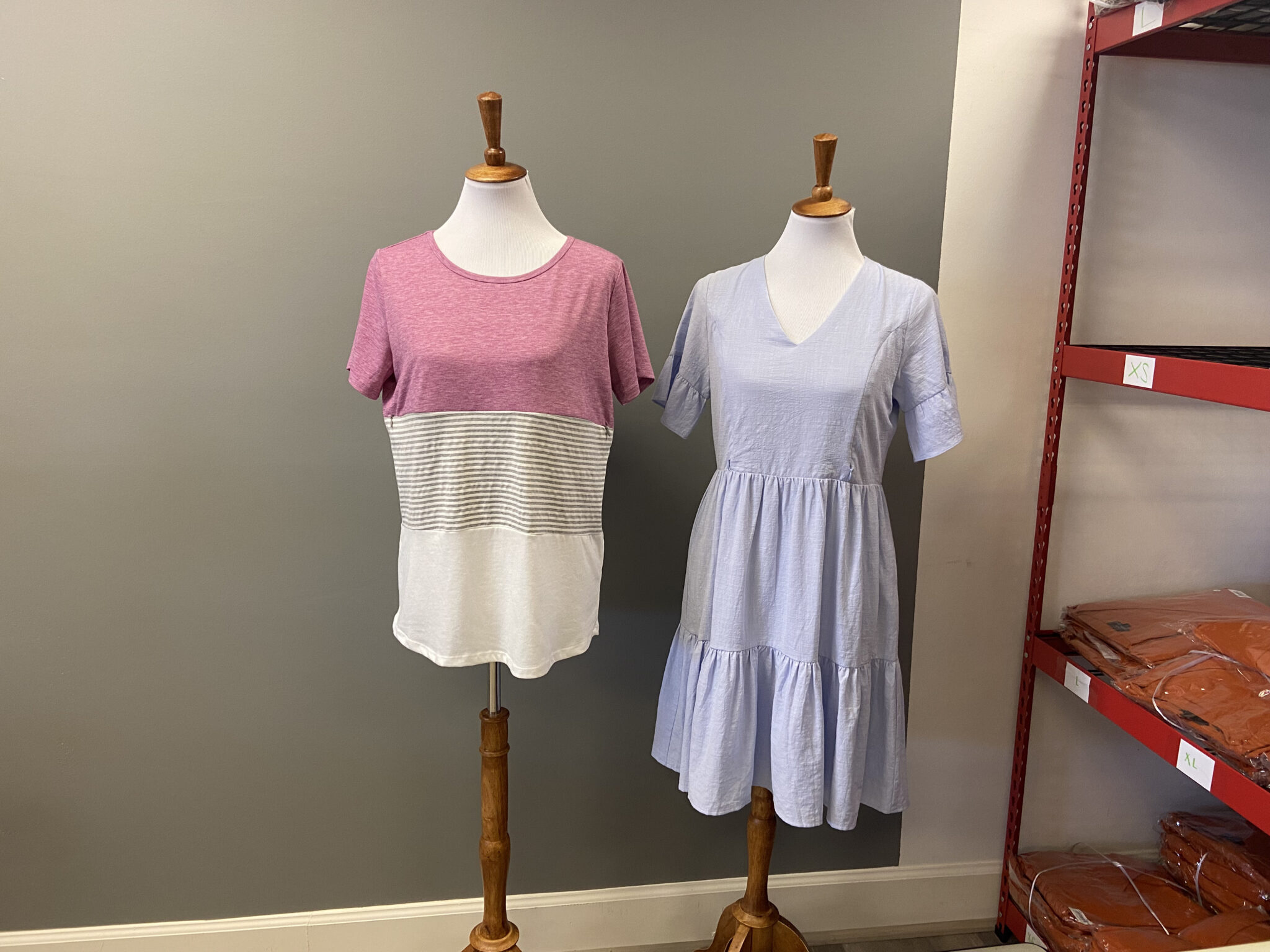 When I browsed their website to take a peek at all of the options Nursing Queen had to offer, I was blown away. They have boutique-style clothes without the hefty price tag, and even adorable gifts!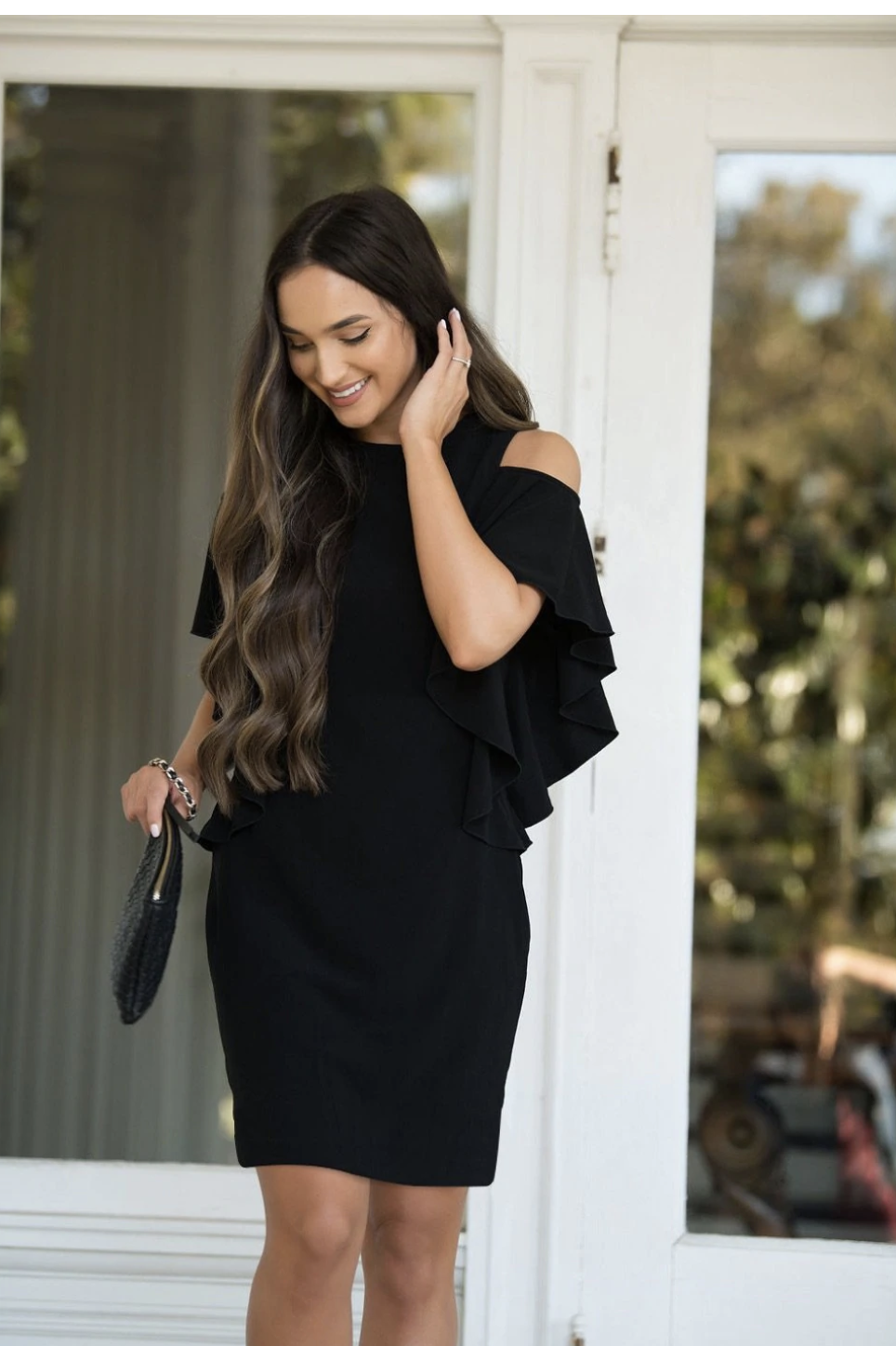 Their website offers a wide range of clothing, including:
tops and tees
dresses
hoodies and sweatshirts
pajamas
swimwear
gifts and accessories
"The goal is to be the number one breastfeeding clothing company in the country. Not because I want name recognition, I just want to be the best way to do that. I want to have the best quality and the best styles, at the best prices, because moms deserve more."

Quinn Reitz, Owner + Founder, Nursing Queen
As Nursing Queen continues to grow, Quinn plans to offer more extended sizing, styles and options for moms looking for a little style in their lives.
Shop at Nursing Queen online anytime, and follow them on Facebook + Instagram to stay updated with the latest trends.
Looking for news like this delivered straight to your inbox? Sign up for our free daily newsletter.