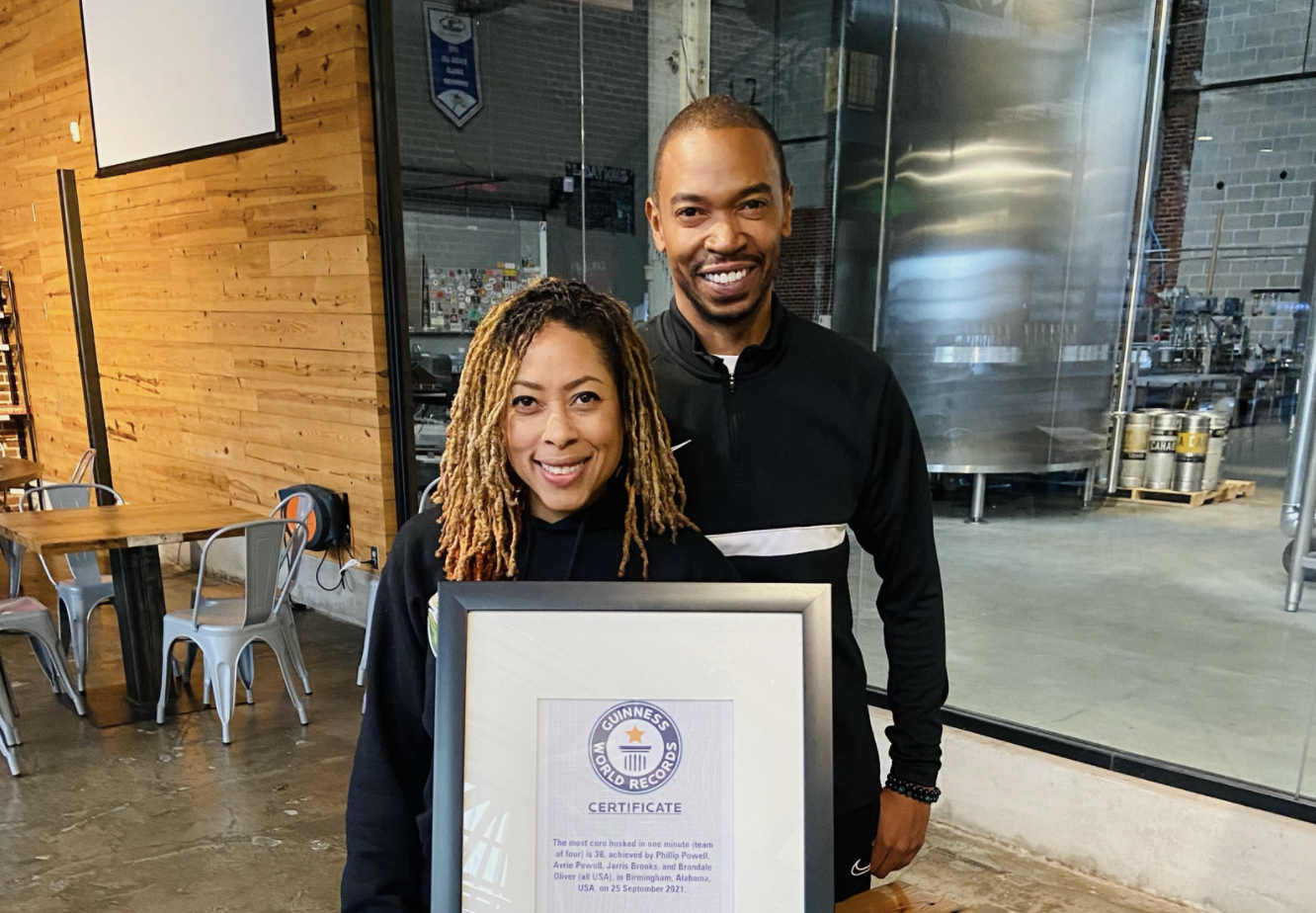 Owners Phillip and Avrie Powell have been happily serving up gourmet fire-roasted corn to the Birmingham area for two years. Now, they've got a Guinness World Record under their belt. Keep reading for more on their delicious journey to success.
If you can dream it, you can do it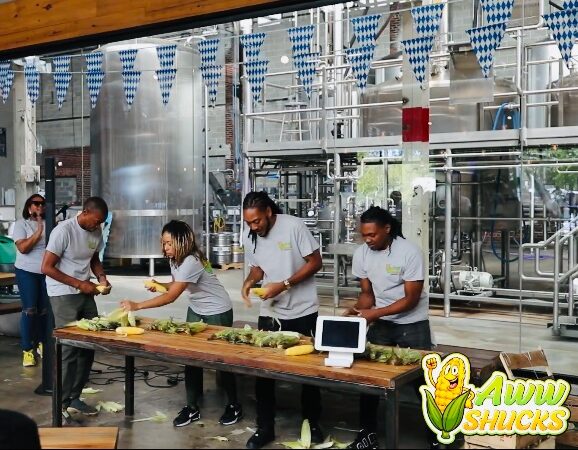 Have you ever read through a Guinness Book of World Records and dreamed of seeing yourself there? For the owners of Aww Shucks, that dream became reality.
"Growing up as a kid, in elementary school, we used to get the Guinness World Record books handed to us. I always dreamed of being in that book. Always. I would go read it just to see what records I thought I could break."

Phillip Powell, Co-owner, Aww Shucks
When making plans for their food truck, the Powell's knew they wanted to be involved in something impactful. And that's when the idea hit them…they should see what world records they could break themselves.
While searching for a record to pursue, Phillip landed on one that was pretty fitting for their business: most ears of corn shucked by a four-man team in one minute. It's in the name after all!
After serving up fire-roasted corn in their popular food truck for two years, this duo knows a thing or two about shucking some corn. It should be easy right? Well, the journey was not as smooth as they thought it would be.
Practice makes perfect
The goal was set. In order to break the record, the team had to shuck at least 31 ears of corn in one minute.
The record was going to be broken at their 1st annual Aww Shucks Fall Festival, with official witnesses, timekeepers and plenty of cheering onlookers.
Well, fast forward to three days before the festival, and they still hadn't practiced yet.
"We're thinking…we shuck corn all day long. 31 ears between four people is nothing. My guys can beat that easily. We finish our first practice run…17. Our second run, we got 20. We were stuck at 25 for the longest time. We needed to put in work.

Phillip Powell, Co Owner, Aww Shucks
Luckily, after doing some research and studying Youtube videos, they discovered the winning technique.
That day, they unofficially broke the record, getting up to 43 ears shucked in under a minute.
Looking to the future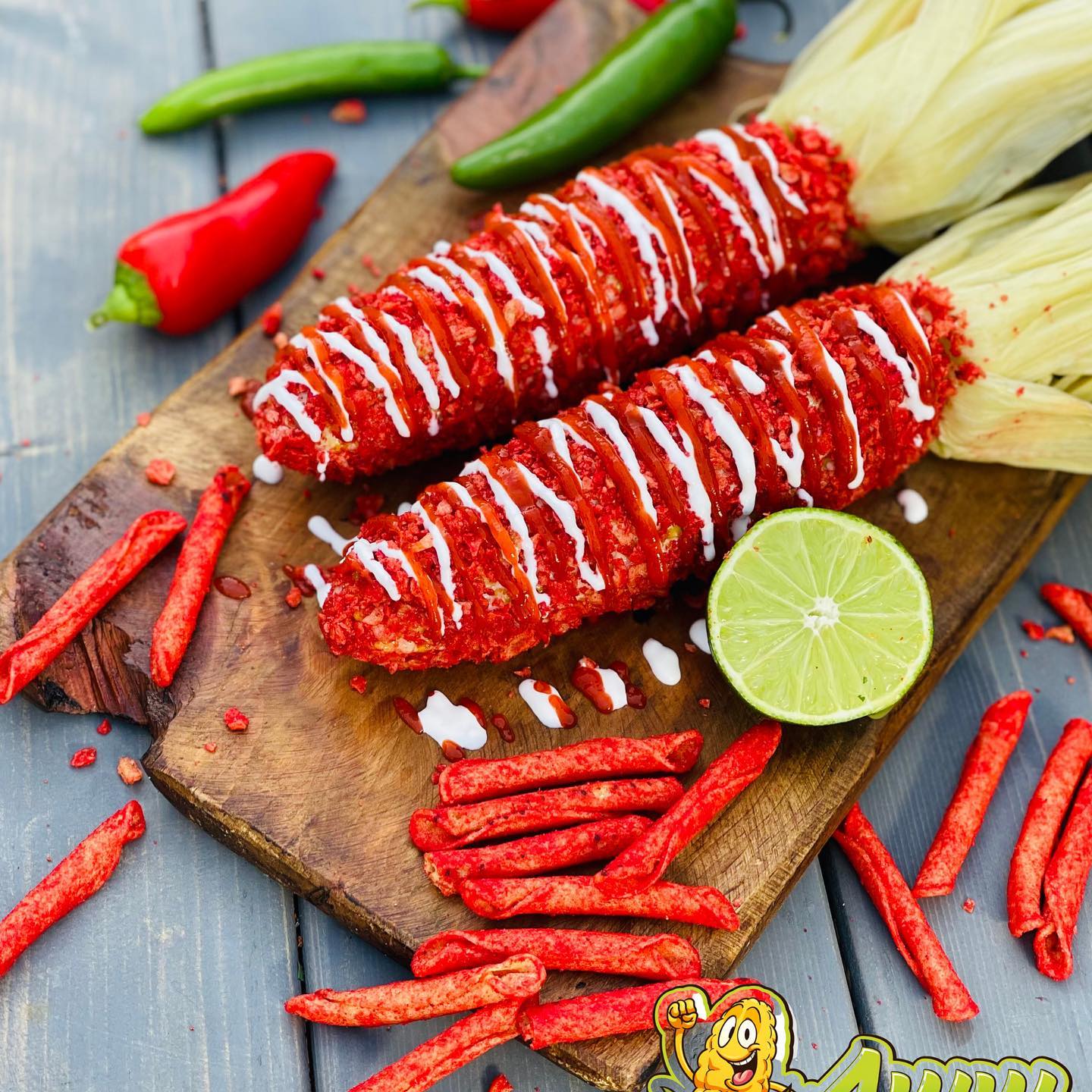 After officially breaking the corn shucking world record at their fall festival, Avrie and Phillip are already planning on their next record-breaking event, coming up later this year.
"There are really so many words to describe it, but it is definitely a feeling of pure joy and amazement, because we don't know anyone personally, who has done this. Friends or family. Thanks to my ingenious husband, we are now Guinness World Record Holders!"

Avrie Powell, Co-owner, Aww Shucks
Who knew there were so many world records related to corn?
If you haven't tried Aww Shucks fire-roasted corn yet, trust me, you've got to. You'll get a little messy, but their flavors are unbeatable. They're dedicated to making delicious and healthy options for vegans and vegetarians.
To stay updated on future events + where their truck is parking next, follow Aww Shucks on Facebook + Instagram and visit their website.
Congratulations on the achievement! We can't wait to see which record you break next.
For more news like this delivered straight to your inbox, sign up for our free daily newsletter.