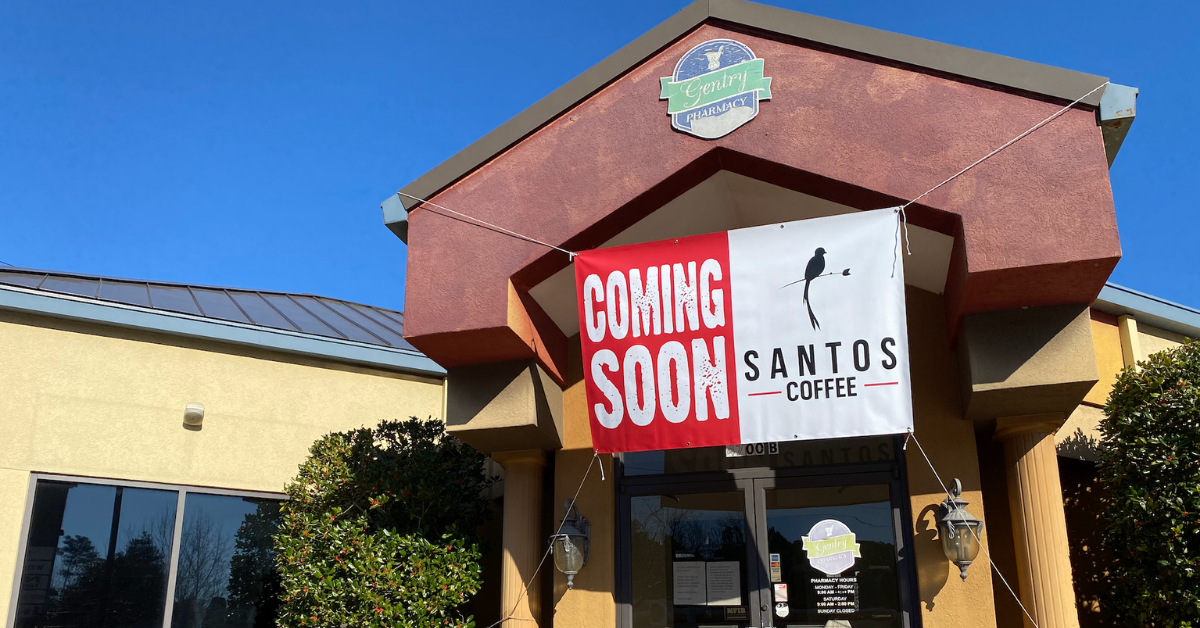 We'll tell you something—just after Clever Real Estate named Birmingham "4th Worst Coffee City in America", Birmingham said (in true Magic City fashion): I'll raise you a mug. Behold—the new location of Santos Coffee is inside along with five more openings in Birmingham you don't want to miss.
PS—Did we mention that more coffee is coming to Pinson?
1. Barking Bee Coffee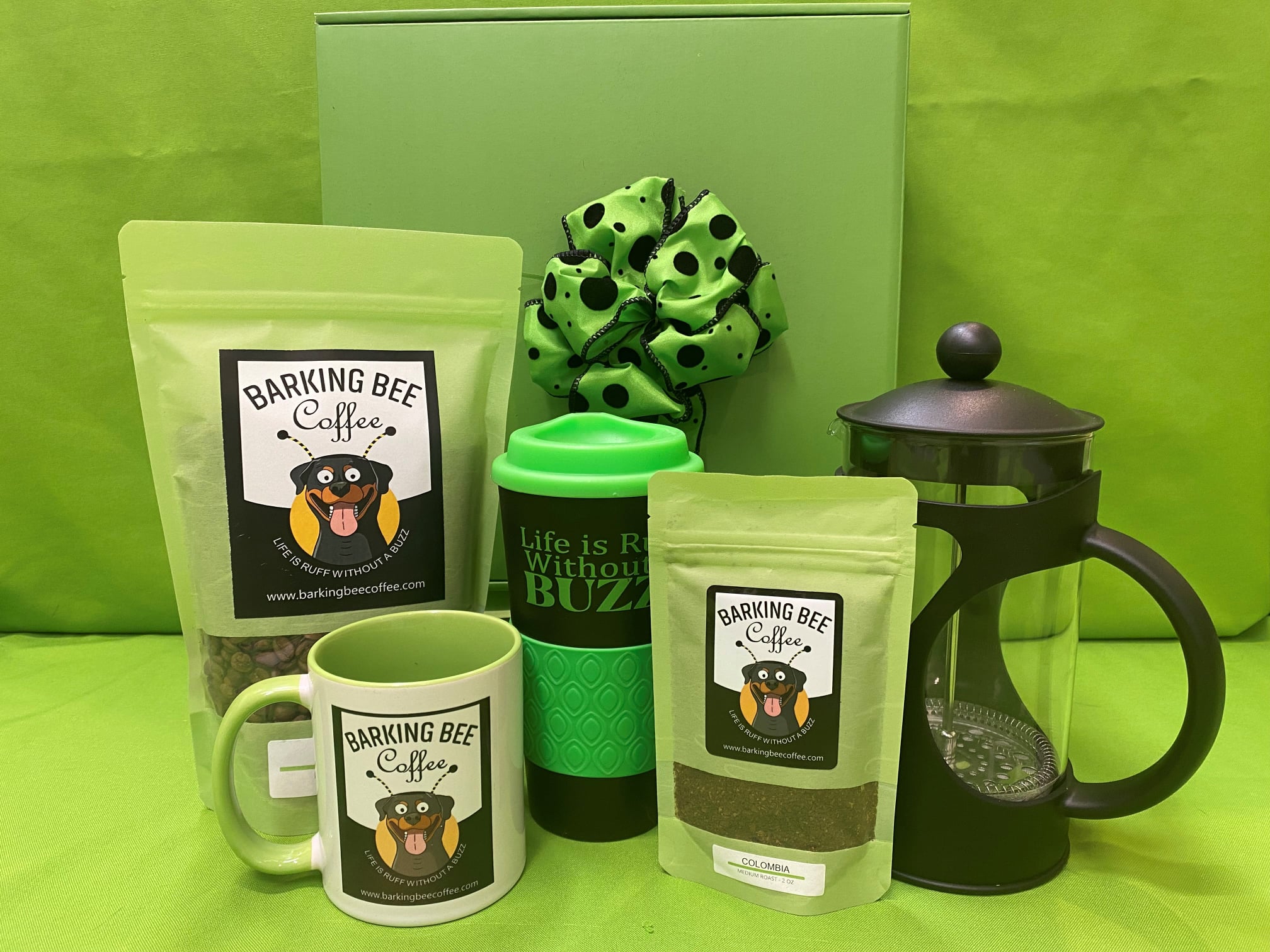 Talk about buzzy news. After founding and operating Barking Bee Coffee for over three years at local farmer's markets and pop-ups, owner Heather Manning is taking the leap and opening up her first coffee shop in Pinson. Her mission? She wants coffee to actually taste good and not bitter as it's widely believed. Manning also stresses the aspect of fun with her business: hinting at that through her mascot—a Rottweiler with bee wings.
It's about to get even buzzier—The Barking Bee's grand opening celebration is February 7. It will boast a patio that gladly welcomes dogs and of course, deliciously roasted coffee. Be sure to stop by and support them on their new venture or catch them at a local farmer's market. For now, be sure to grab a 12 oz. bag of your choice of blend or pods specifically made for your Keurig.
2. Suite 5305 Business Center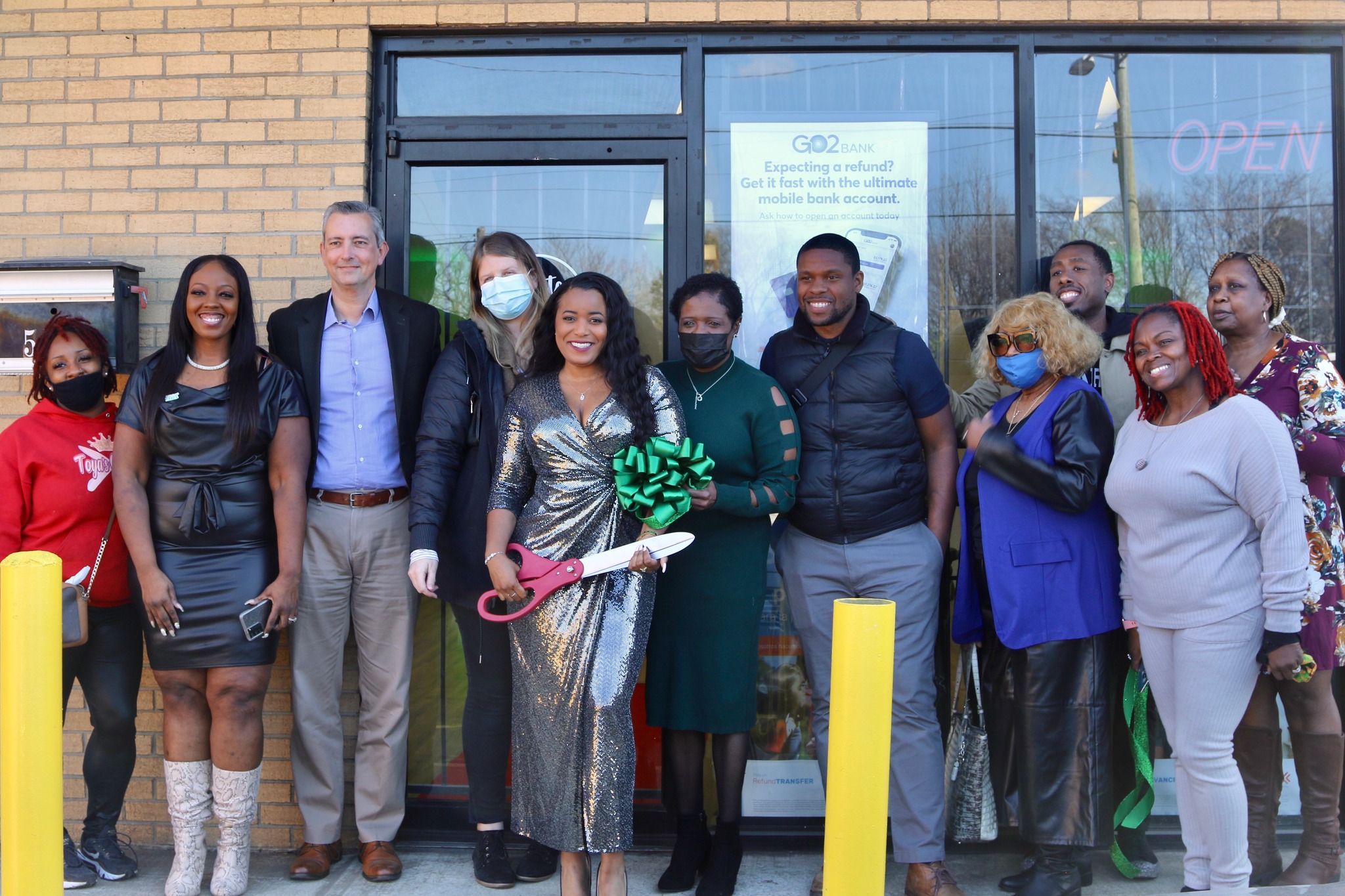 Big news for Woodlawn—this business development center just opened this past month and is truly changing the game for Woodlawn business owners. This new space will be home to Entrepreneur Renee Price along with spots to host meetings, workshops, network and so much more. In addition, Price's three other business ventures will be housed at Studio 5305: We Do Taxes LLC, Partyology, and Looking Good Girl.
We're thrilled to welcome this new business center to the community and a huge congratulations to Renee Price on this great opening.
3. Santos Coffee | Altadena Square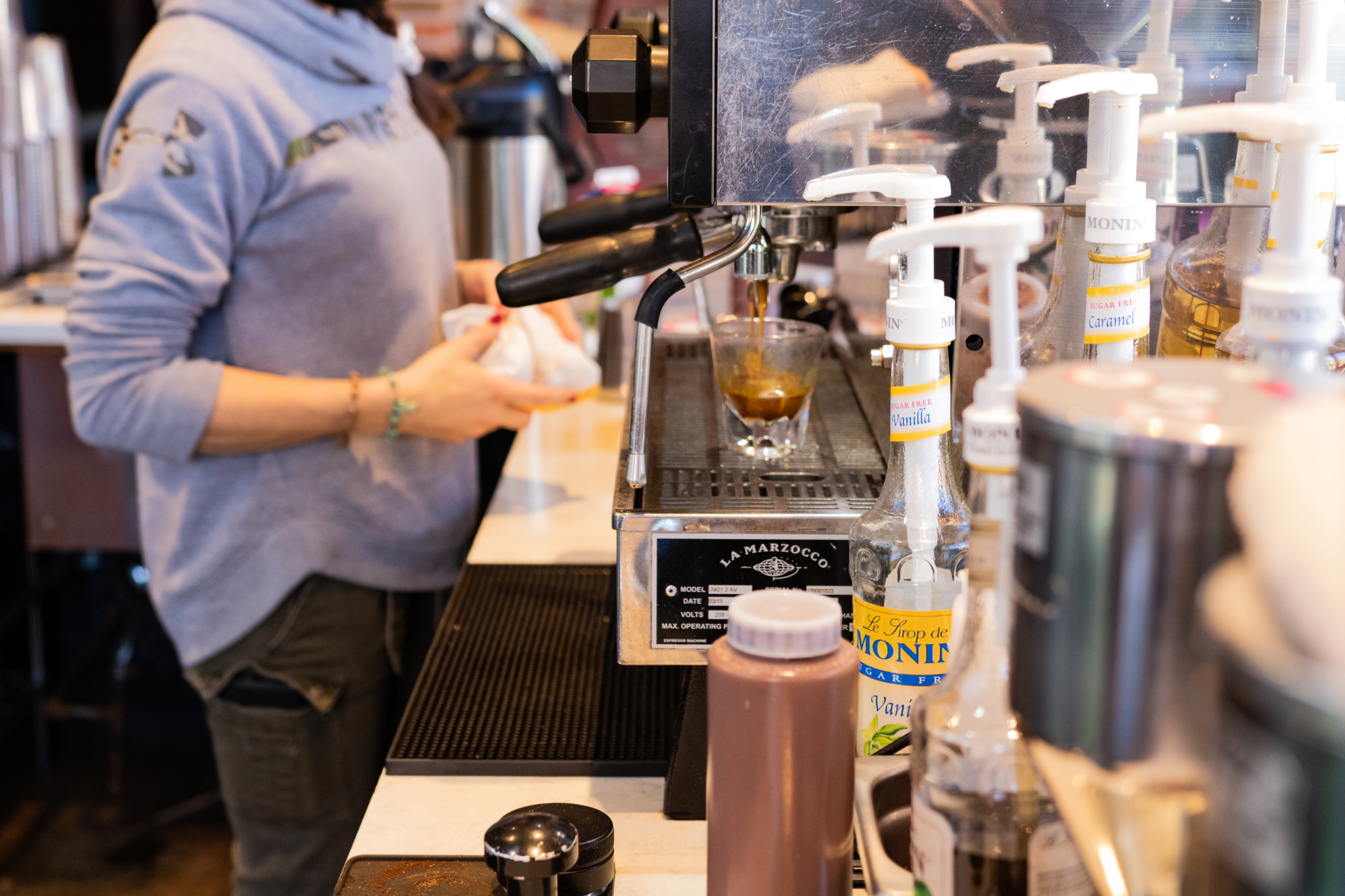 Heads up to our friends over the mountain—myself included. Santos Coffee will be opening their third Birmingham area location at the corner of Cahaba River Road and Acton Road in the former Gentry's Pharmacy space. The latest news from the Santos team: it will be open by the first week of May, will feature a drive-thru, ample parking space and an amazing cold brew machine (one of the first of its kind in the USA). If you've never been to Santos: 1. you should go and 2. they serve a mean Nutella crepe and Iced Basil Lavender Latte.
This freshly roasted, Guatemalan coffeehouse does not disappoint. For now, check out their two existing locations in Uptown and The Village at Brock's Gap. We can't wait to get a delicious cup of coffee in the new space.
4. Baja California Grill and Cantina | Birmingham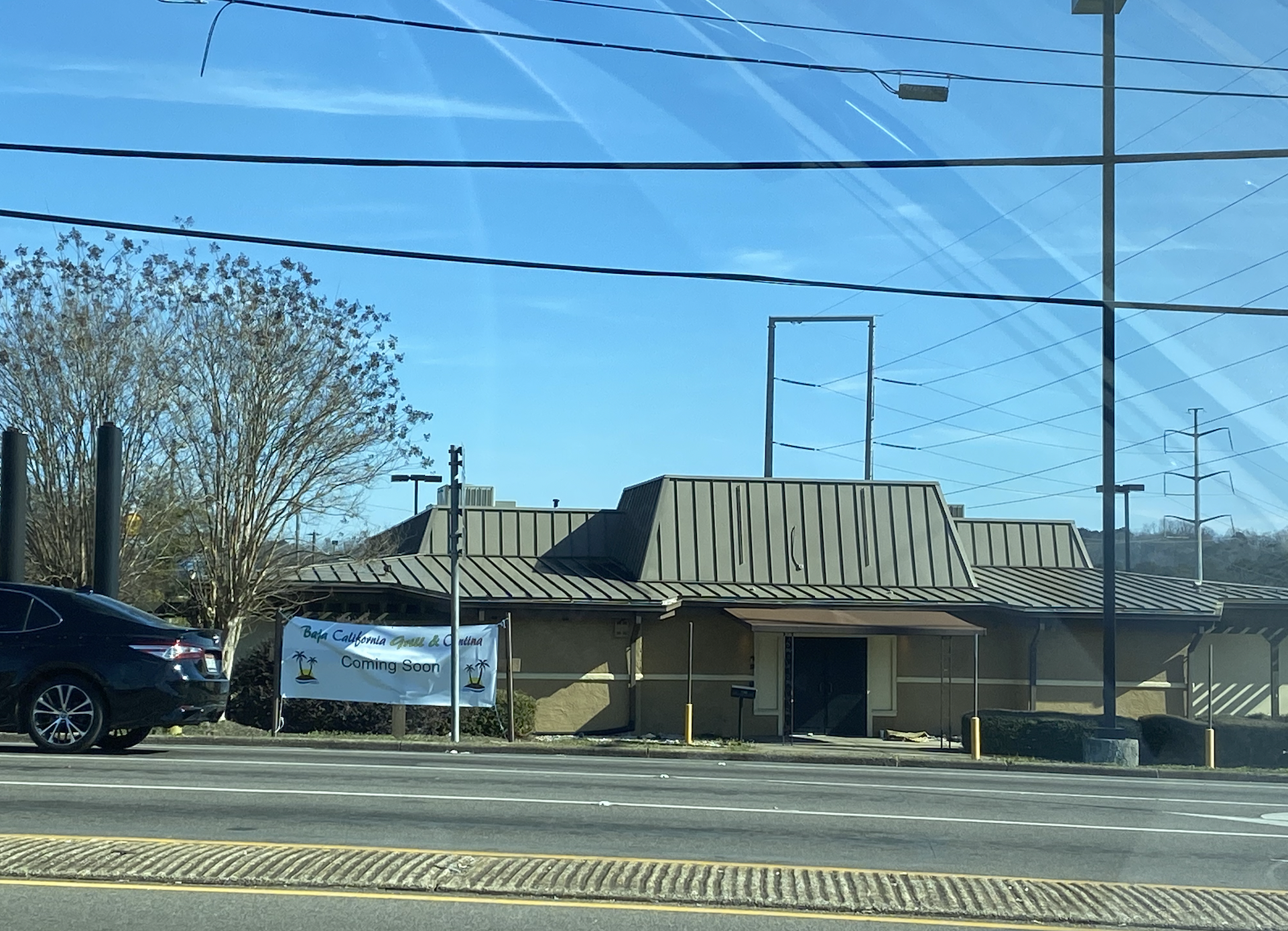 Closed doors always spark new beginnings. Baja California Grill and Cantina will replace the former Olive Garden and bring new life to the vacant space. With local locations in Gardendale and Hoover, this Mexican spot is making its way to Birmingham.
It's said to have amazing lunch specials and fresh, Mexican fare to satisfy all your cravings. Opening details are coming soon, but visit one of their existing locations today to see what the hype is about.
5. Spearhead Smart Home Solutions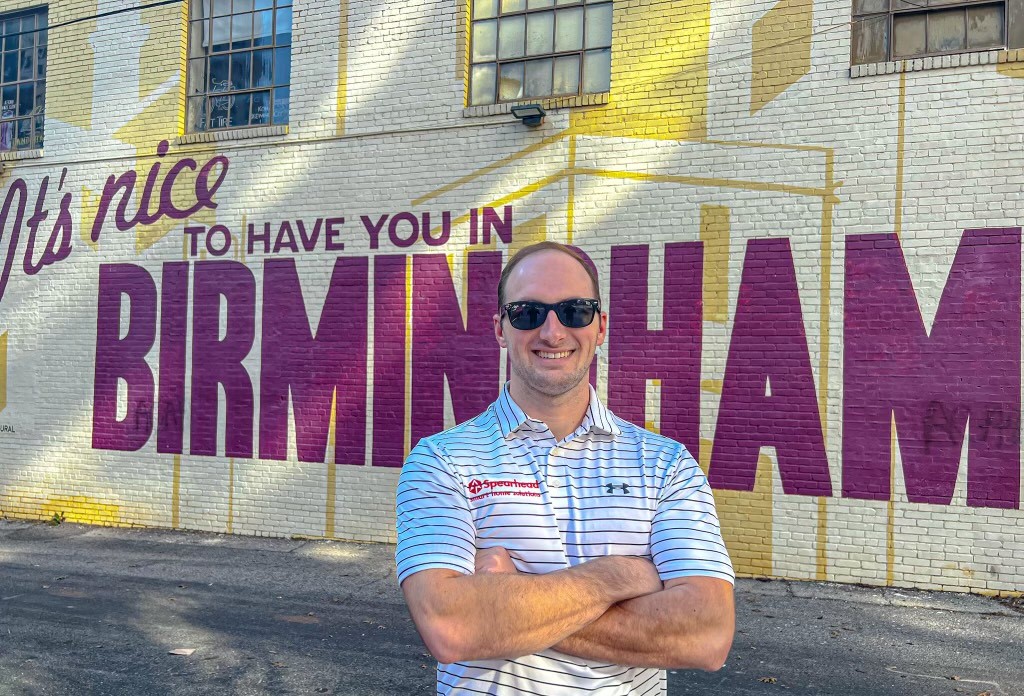 This veteran-owned small business has a huge story to tell. Taylor Oaks and Shane Egan are on a mission to help the Birmingham community by providing fresh, innovative and affordable security options to the Birmingham community. Founded right here in The Magic City in late 2021, this company is using their decade of industry experience to brainstorm new solutions in the smart home scene.
"We believe every family deserves the opportunity to have their home and family protected. With more than a decade in this industry, we felt we could provide the city we love so much with something they would be proud of by displaying integrity and professionalism and having a positive impact on our community."

-Taylor Oaks, Spearhead Smart Home Solutions
6. The Serving Station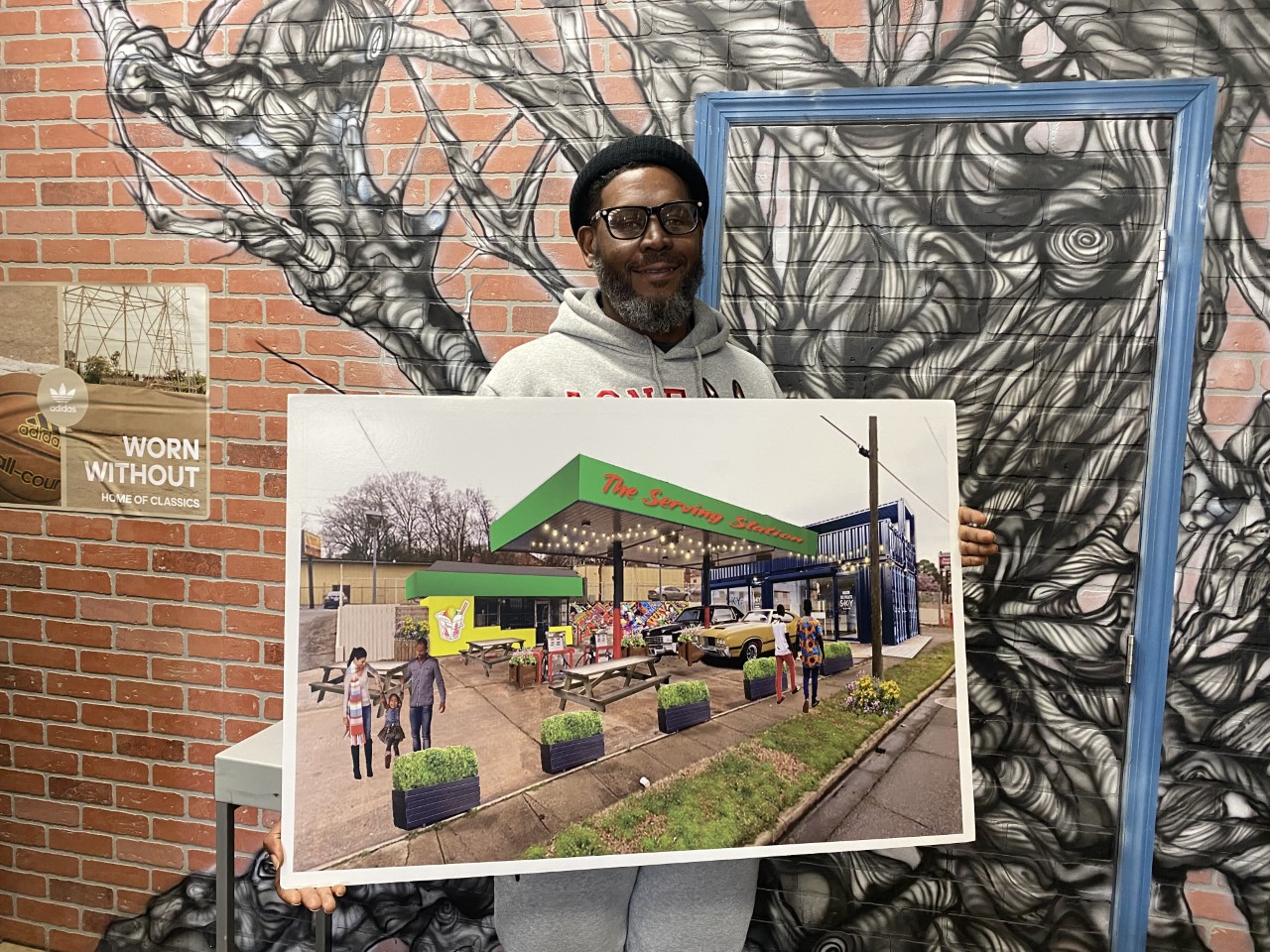 Ever dined in a vintage car? Ensley entrepreneur, Corey Bishop, has a new venture that is hitting Ensley: The Serving Station. This intriguing concept will feature food and Italian ice with fun elements like roof dining, vintage car seating and a built in retail store so guests can shop around after their meal. This new spot will be located near the Birmingham Crossplex between Bessemer Road and Avenue X.
Bishop also owns Refresh Clothing in Ensley that offers stylish and sleek men's apparel that'll have you feeling refreshed with a new wardrobe.
Love reading openings articles? Let us know on our Instagram if you have any opening news + which new opening you want to see featured next! 👀