Sponsored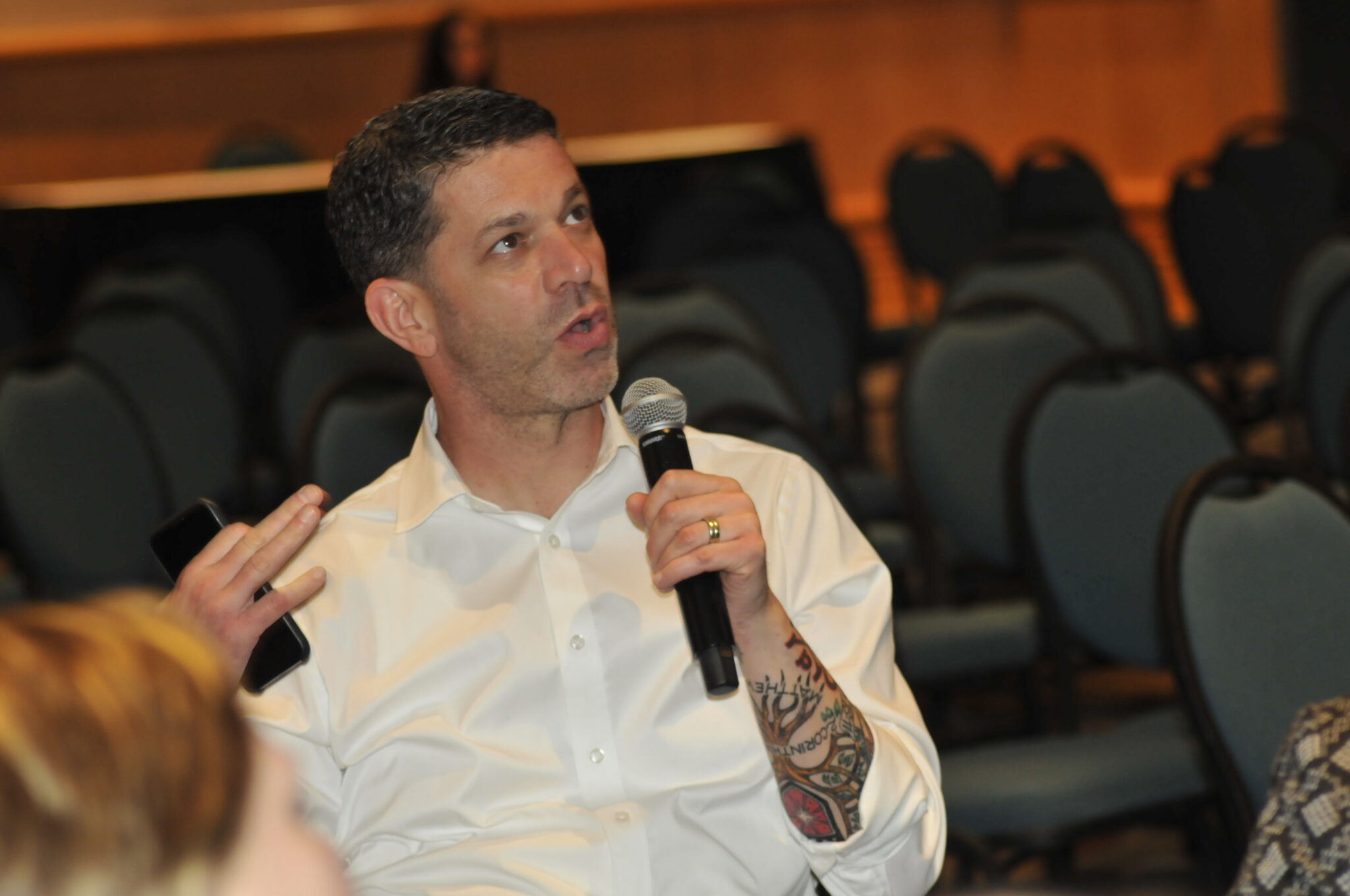 The biennial conference of Alabama's most powerful leadership network takes place March 16-17, 2022 at the BJCC, and you need to be there. We spoke with Andrea McCaskey, Momentum's Statewide Director of Programs, about Men with Momentum. Plus we've got info on the conference's EXPO Hall to give you an idea what happens outside sessions. Keep reading for all the details.
But first, a note on the Momentum Conference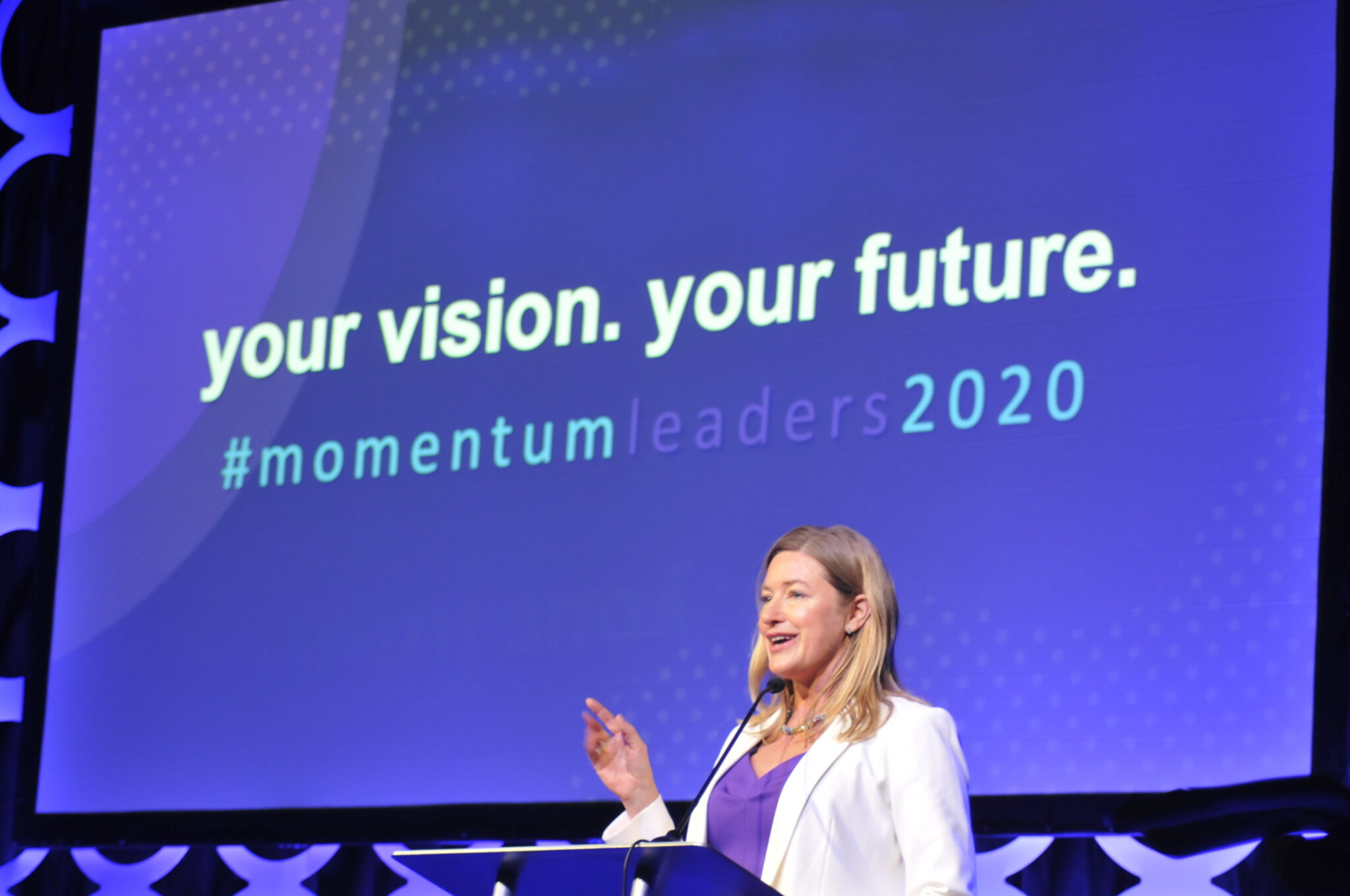 What: Momentum 2022—the state's largest leadership conference, aimed at advancing women's leadership
Location: Birmingham-Jefferson Convention Complex (BJCC), 1 Richard Arrington Jr Blvd N, Birmingham, AL 35203
Dates: March 16-17, 2022
Register now
Men with Momentum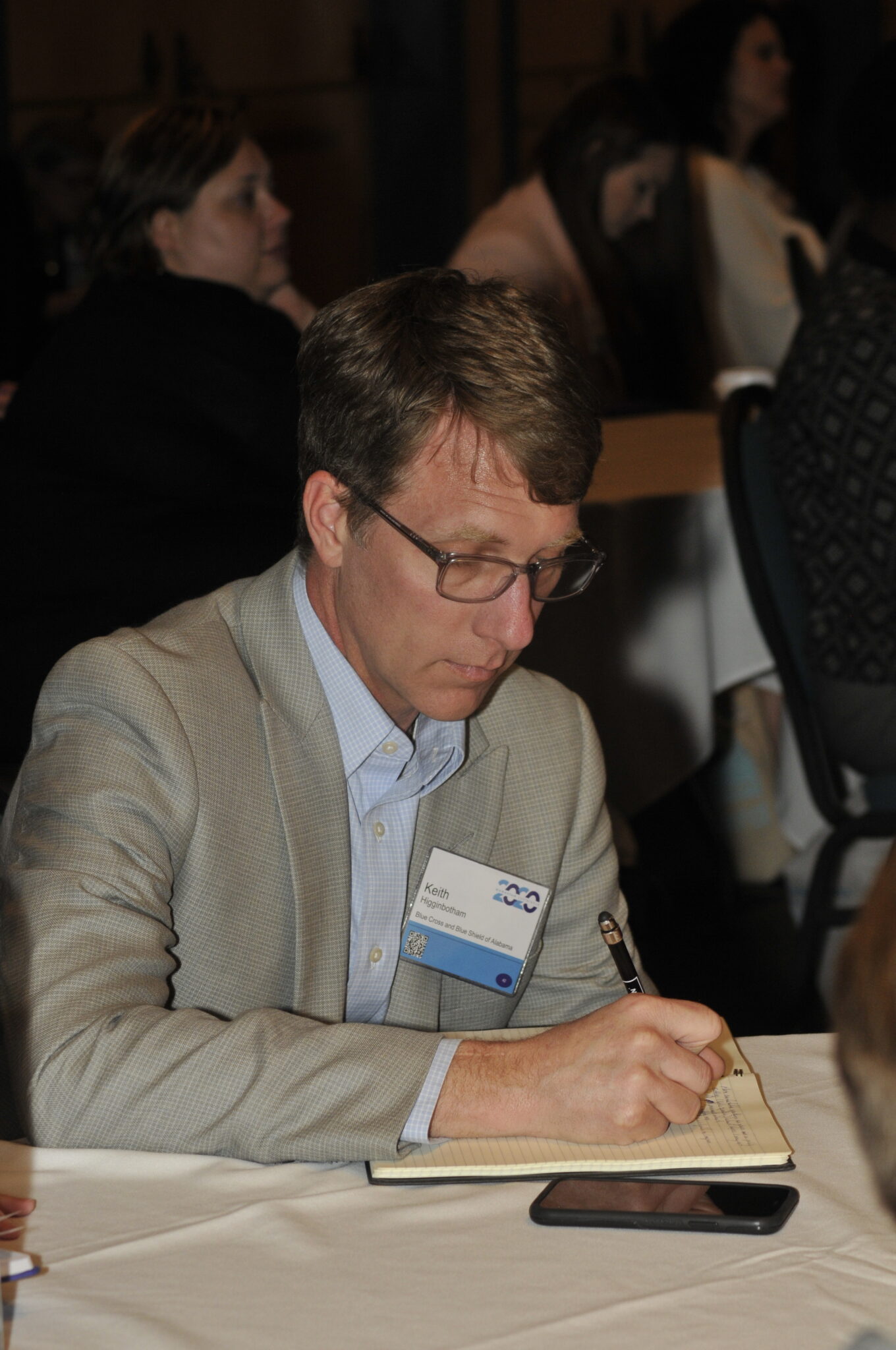 In 2021, Momentum brought together a cohort of 38 men for six sessions—once every other month—for 90 minutes, to talk about equity and inclusion issues. Participants range from senior executive vice president to line team leader.
Topics have included the following, with a primary focus on gender—they covered race and ethnicity as well:
"Our intention was to get as embedded in a company as we could so we could continue moving the needle for women in the workplace. Our ultimate goal is to help men have the conversations they want and need to have, and to continue to move women forward in their organizations."

Andrea McCaskey
At the Momentum Conference, you'll find a Men with Momentum track.
There will be a closed session for the end of the current cohort and the beginning of next year's cohort.
All conference participants are invited to an open session on authentic and inclusive leadership.
EXPO Hall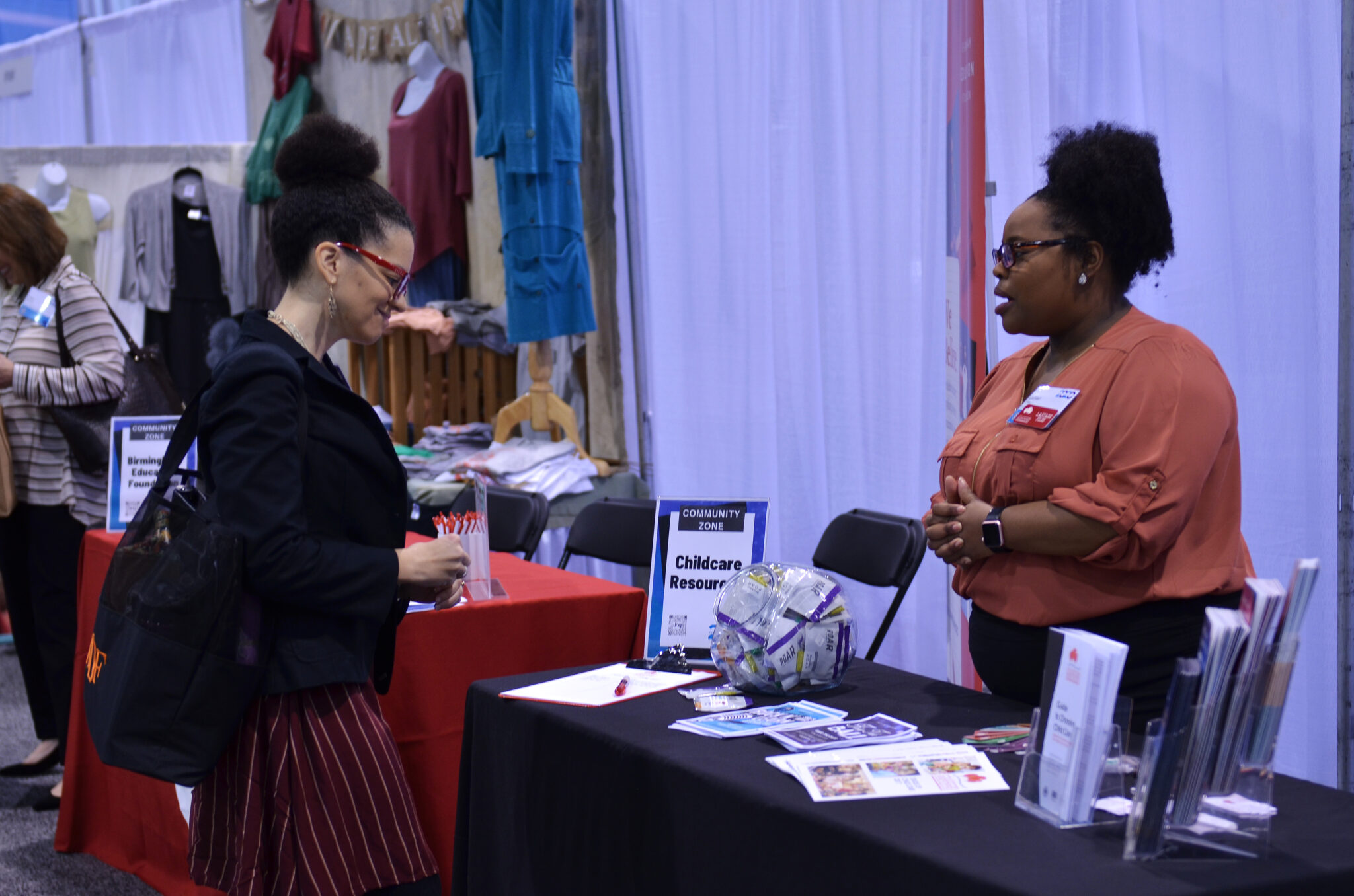 I know, I know, you don't usually think "I need to register for this conference so I can check out the EXPO Hall." But having spent a good bit of time in the one they had at the 2020 conference, I can say it was worth the time.
1. Personal Branding
The Personal Branding area is the #1 place you need to visit. They've got:
Stylists to spiff you up
Professional headshots, touched up and digitally delivered, at NO COST (ICYMI, the going rate for a professional headshot is $300)
Social media experts to give you advice on your social profile
2. EXPO Hall
Also in the EXPO, you'll find:
Retailers
Wellness providers
Lifestyle experts
Service providers
Each one is local and hand-picked by Momentum's event team for their appeal to professional women.
3. Community Zone
There's also a Community Zone, populated by a dozen of Momentum's Mission Partners. Looking to get give back but aren't sure where to start? This is a the place for you.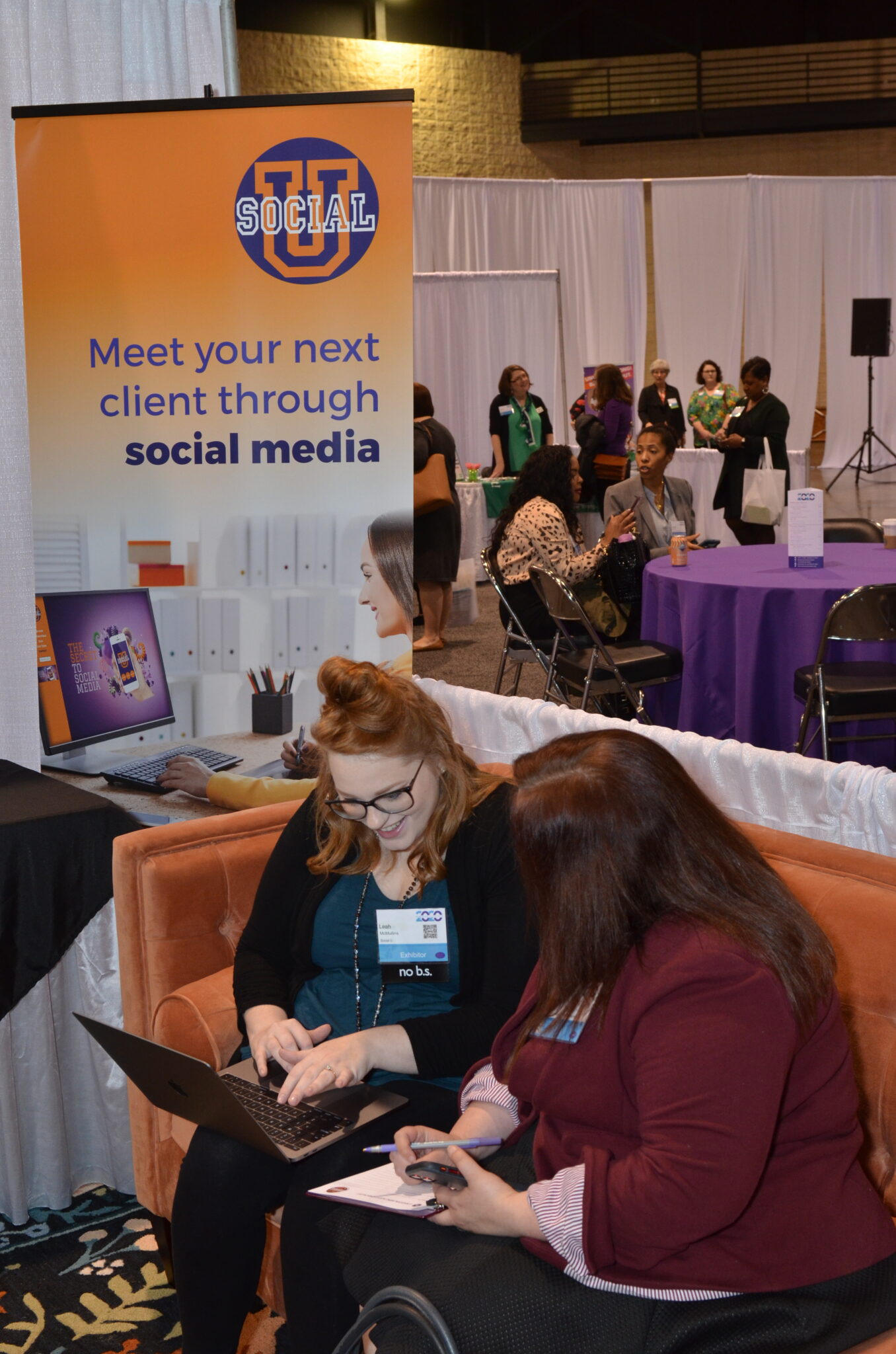 4. Momentum Store
Be sure to stop by the Momentum store for a few goodies you don't want to miss:
Free conference t-shirt
Conference swag
Info on Momentum's programs + services outside of the conference
5. Continuing Education Units
The last conference was approved for continued learning credits in Nursing (4), Social Work (5), Legal (5), Engineering (5), Accounting (4), and Human Resources (5).
Stop by the CEU table to get specific instructions on how to claim your credits for this year's conference.
Save your spot. Register for Alabama's largest leadership conference today.