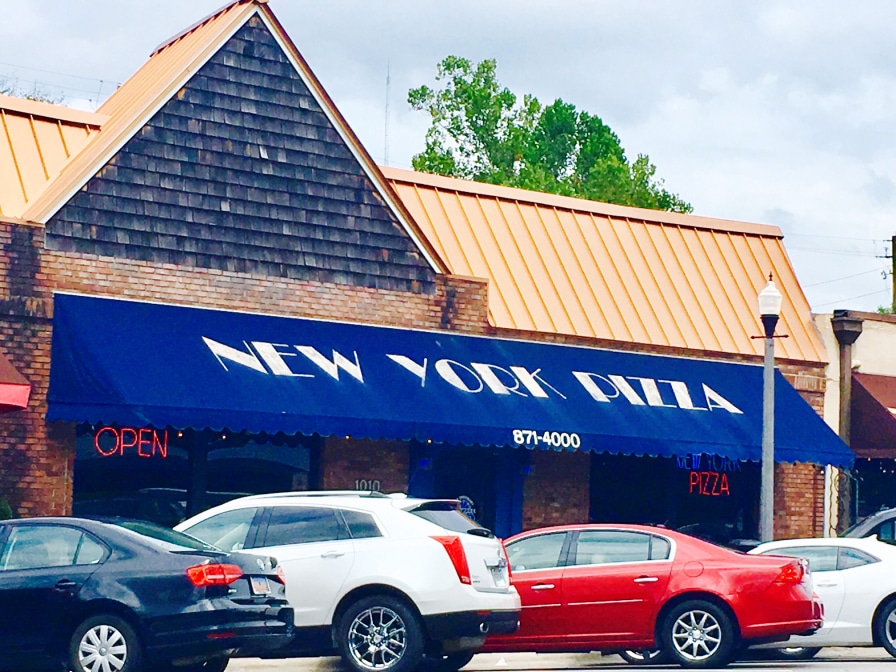 New York Pizza has announced big changes on the horizon. The delicious Homewood spot has been a go-to for pizza, calzones and more for 40 years. Read on for more details on their major news.
What's next for New York Pizza?
Like many things, we'll have to wait and see. The future of the delicious, historic spot is currently TBD, but New York Pizza loyalists are encouraged by the idea that the current owners, Scott Moore and Lyn Saturday, may decide to sell it. Alternatively, a new concept could be leased into the 4500-square-foot space located in the heart of Edgewood. That is prime real estate these days.
In a note shared on their storefront window, owners Scott Moore and Lyn Saturday were sure to thank the community for their patronage over the last 40 years.
"We would like to take this opportunity to thank all of our many loyal customers for your patronage over the past 40 years. Over the Christmas break, we came to the conclusion that it was time for us to retire from the restaurant business. We are not sure at this time if we are going to sell New York Pizza or just lease our 4500 sq ft building. Whatever we decide, we want you to know how truly grateful we are for all of your support over these many, many years."

—Scott Moore and Lyn Saturday, owners, New York Pizza
New York Pizza has been a Homewood staple since 1982
When Homewood residents think New York Pizza, memories of their aptly named "Statue of Liberty" and "Central Park" pizzas come to mind, as well as the signature NYC-inspired decor. Whether it was your go-to spot for watching games, gathering with friends or family dinners, it's been a local favorite for longer than some of us have been alive.
According to Bham Wiki, New York Pizza originally opened in 1982 at 1014 Oxmoor Road. In March 2003, the restaurant moved next door into its current, much larger location at 1010 Oxmoor Road. Owners Moore and Saturday spent $100,000 on an entire facelift for the space. Not only bringing it up to code, but also renovating the interior and adding some Empire State flair.
More change for Homewood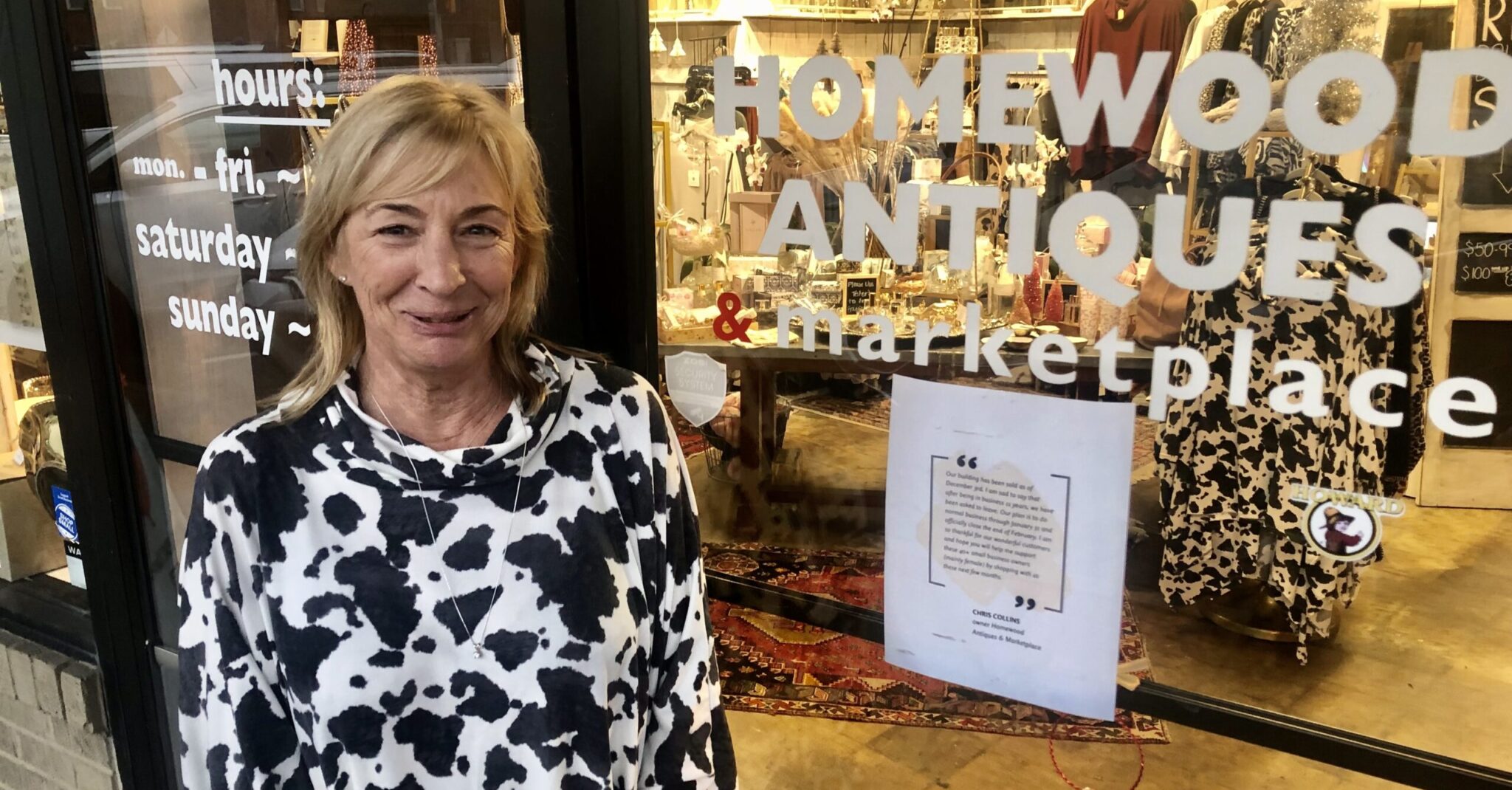 Feel like you've heard this story before? That's because many other Homewood spots have announced changes and closures recently, including Tostadas and Homewood Antiques. This, coupled with the Homewood Entertainment District, means HWD might look quite different in coming years.
We caught up with Grace Eskridge, owner of Edgewood Frame shop, for her take on the changes in town. Edgewood Frame shop has been on Oxmoor Road since 1963, and she joined the team in 1983 (one year after New York Pizza first opened).
She shared that this sort of change tends to happen every 10 years or so, and recalls when SAW's came into Edgewood (formerly Broadway BBQ) and brought in lots of foot traffic. As a long-time business owner, she's eager to see what will be next for the space as Homewood continues to evolve.
Want more local biz updates? Get our newsletter delivered straight to your inbox.