Sponsored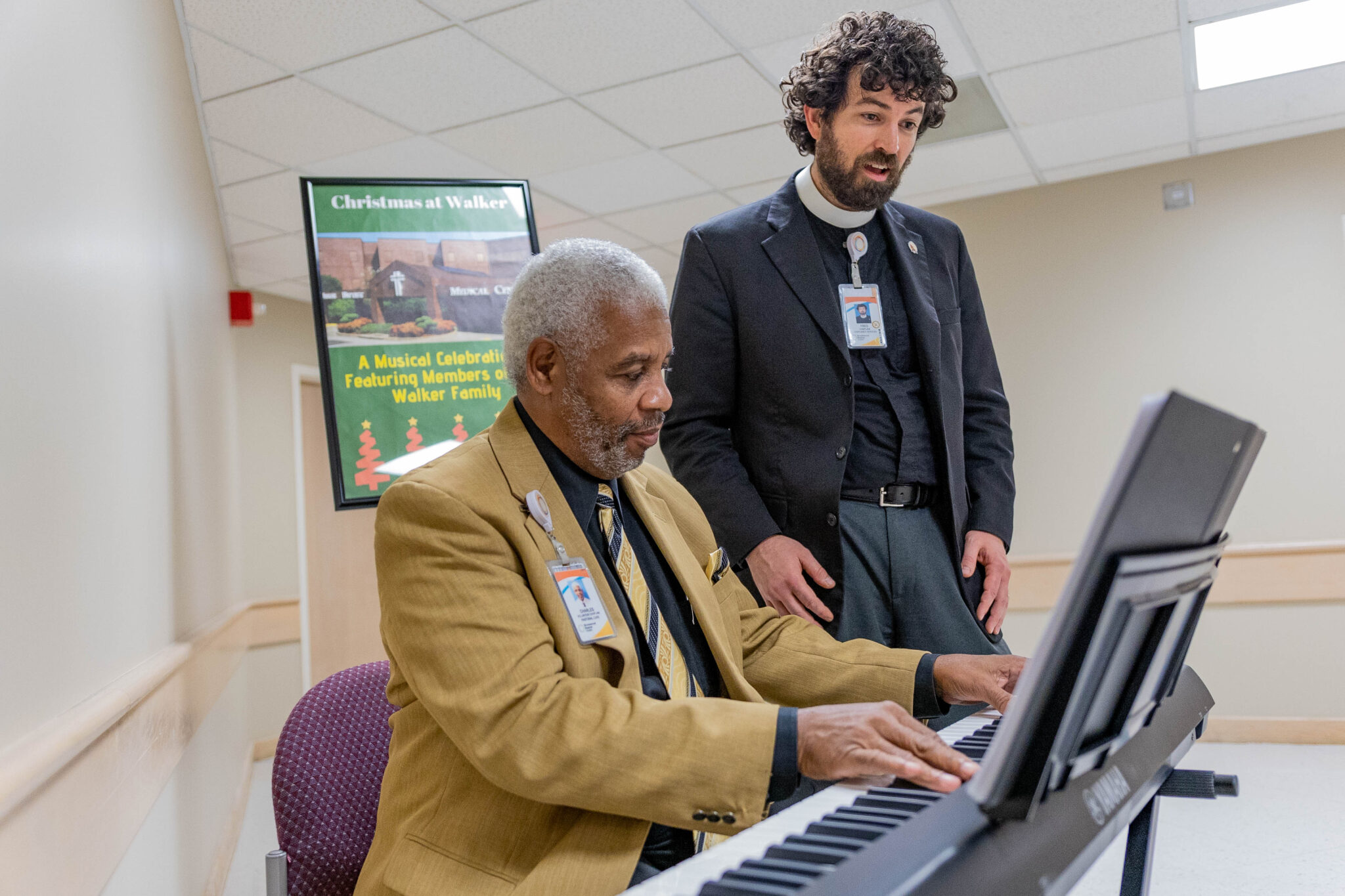 Being in the hospital is rarely fun—especially during the holidays. But these three chaplains bring comfort and joy to patients, staff + families at Shelby Baptist and Walker Baptist through music. Find out why everybody loves this unique ministry.
Meet the chaplains
David Peacock: Director of Pastoral Care, Shelby Baptist, plays guitar and sings
Charles Kidd: part-time volunteer chaplain, Walker Baptist, plays keyboard, drums and bass
Fred Senko: Chaplain, Walker Baptist, plays keyboard and sings
On any given day, you can find these guys and others singing and playing music in a number of settings at Shelby Baptist or Walker Baptist, from lobbies and cafeterias to patient rooms and senior care ministry.
We asked each of these three chaplains what is so special about the ministry they provide in the hospital, and how they use music to bring it to a whole 'nother level.
1. People are at their most vulnerable in the hospital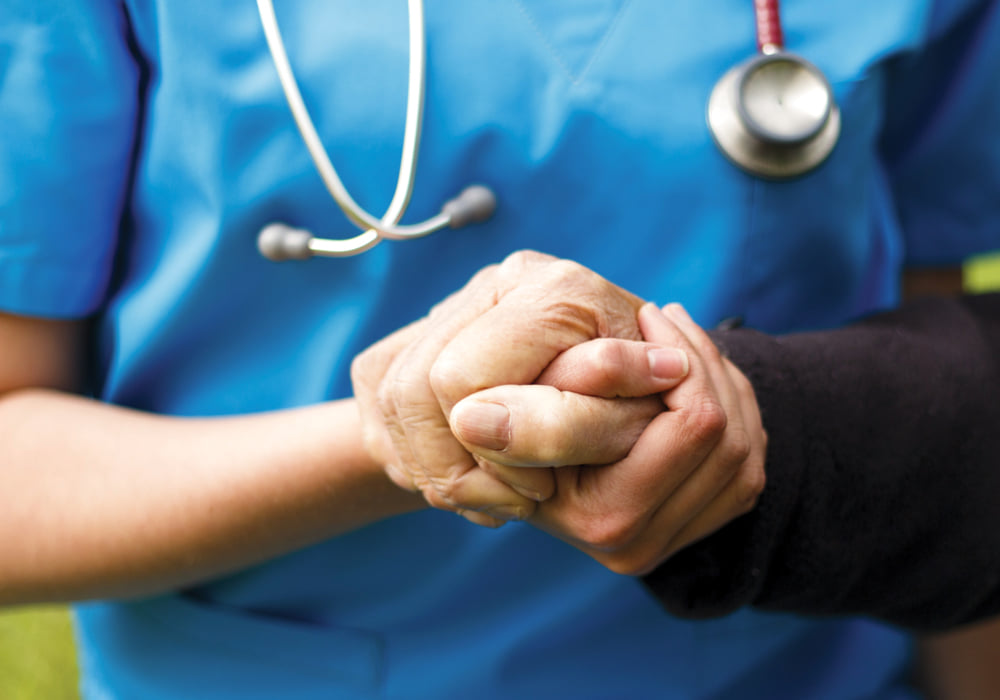 David Peacock loves working in the hospital setting: "It's a reminder of the brevity of life—from birth to death, life is so precious. Every season is unique, and being in the hospital allows me to interact with people at their most vulnerable. It's very meaningful work."
Charles Kidd serves as pastor at a Baptist church and as a part-time volunteer chaplain in the hospital. Here's what he had to say:
"I enjoy being able to come in here and visit people on their sick bed. Some are in the worst shape they could possibly be in, and I try to give them some kind of a light. After I pray for them, I ask them to do me a favor and pray for me. Often they just light up, because a lot of times they feel they're in here, they can't do anything and they feel worthless. When I say that, it gives them the feeling of being able to do something for somebody. I really enjoy that."
Stay in touch with all that's happening at Brookwood Baptist Health, including unique ministries like this one. Sign up for their newsletter today.
2. Music is a gateway to the soul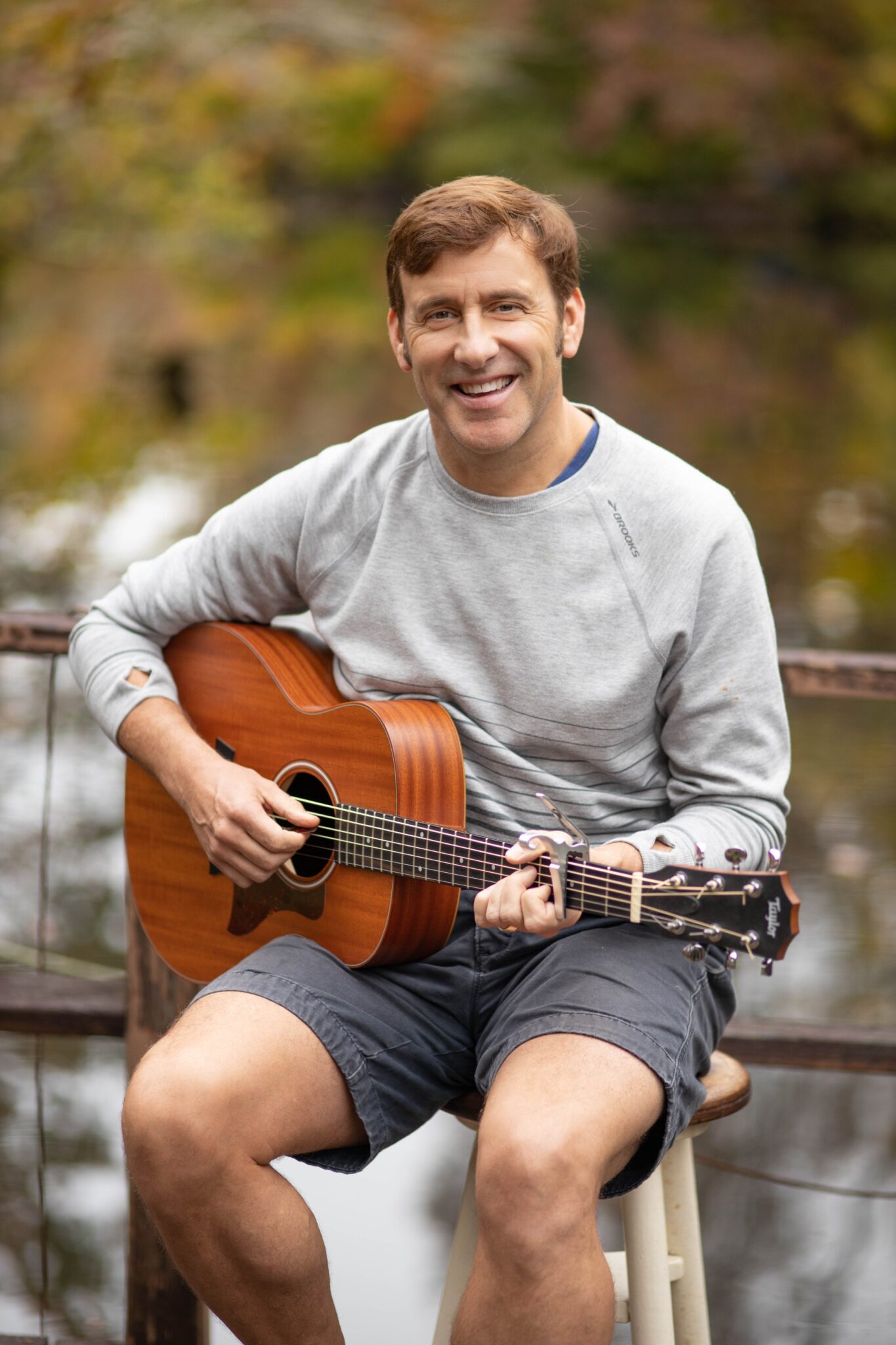 David Peacock believes that music can be a gateway to the soul: "When I say the word soul, I mean your mind and emotions. Music opens up all kinds of things. It's really wonderful to pull a unique genre or song, which connects a person to their past, present and future and also elicits emotion, which people suppress a lot.
Often, people don't want to tap into the emotions and the heart. They want to be strong, they don't want to cry or, or they don't want to think about it. But sometimes music triggers those things that are vital to human existence."
3. Music brings joy + connection to common spaces
Fred Senko recently became part of the team at Walker Baptist, and quickly realized he'd joined a team full of musical people. Two colleagues play guitar (one also plays saxophone), while another plays the keyboard.
All of the musical chaplains love playing in the common areas during the holidays. Kidd said "We play Christmas and gospel songs in the cafeteria and enjoy being able to watch people smile—even the staff come in to eat and get a little break from work. If we can do something to give them joy, that's great, too."
4. Music unlocks memories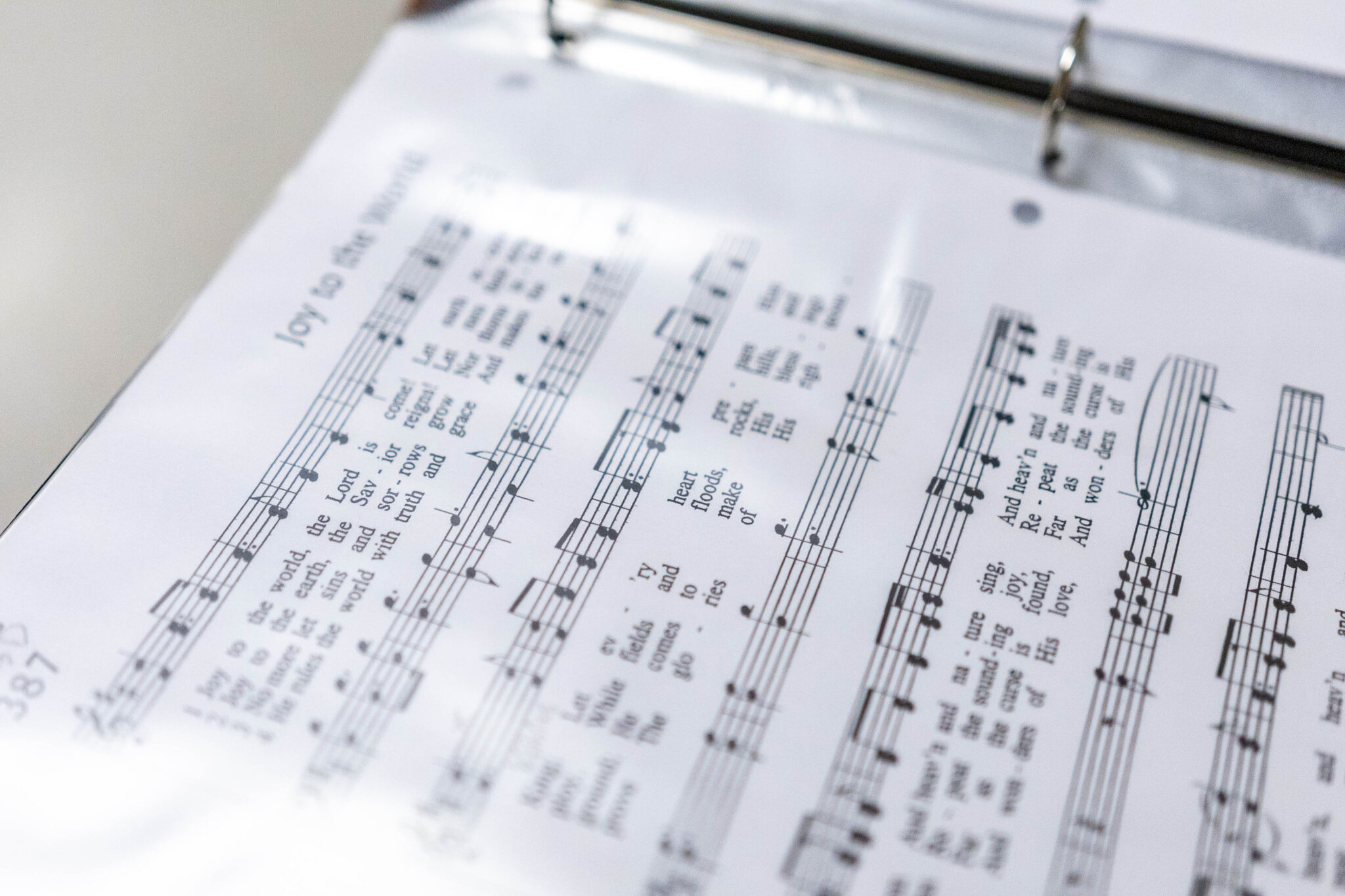 According to Senko, playing and singing Christmas songs provides a lighthearted, joyful moment for the staff, patients and visiting family members. A doctor will stop by and talk about his love of playing piano. Nurses tell stories of patients hearing the music and opening up about their own love of music.
He also recounted a story of a colleague using Christmas music with senior care, saying "as much as the old hymns really connect with people with dementia who are not very responsive, it's even more so with Christmas music. The opportunity to reach someone who seems unreachable through music is wonderful."
5. Music builds bridges between people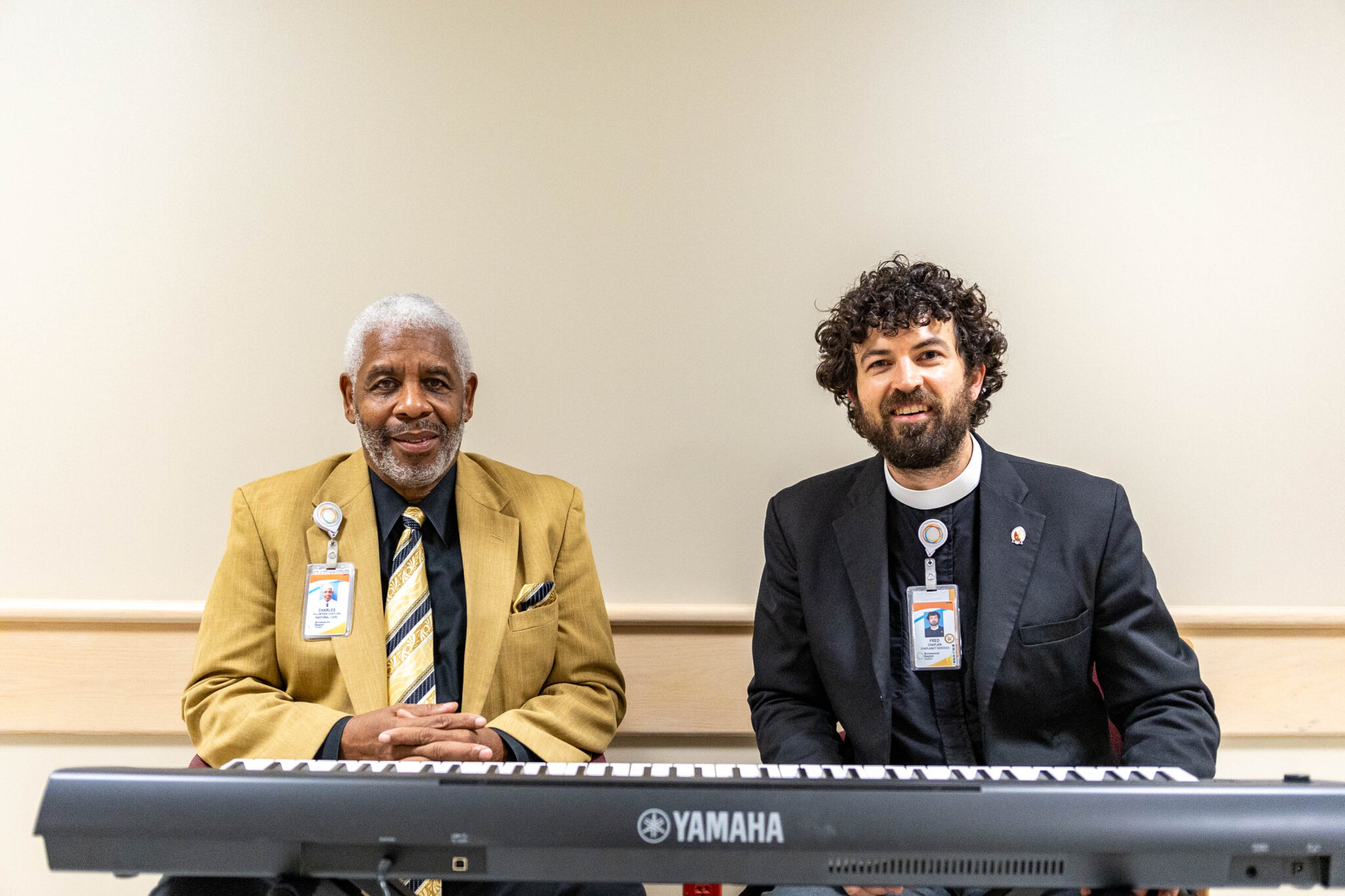 When David Peacock shows up in a lobby getting ready to play, people look at him like "oh my, what's going on here?" But then once he starts singing, people take out their phones and start recording. "You never know the layers of people you can touch, not just in that lobby, but with the people they send it to as well."
I have personally been on the receiving end when someone came to play music in the hospital while a loved one was near the end of his life. That experience remains one of the most vivid and beautiful from that very difficult time. Because of that, I know what a huge difference these guys are making with their joyful noise.
To stay in touch with unique ministries like these at Brookwood Baptist Health, sign up for their newsletter today.
Sponsored by: