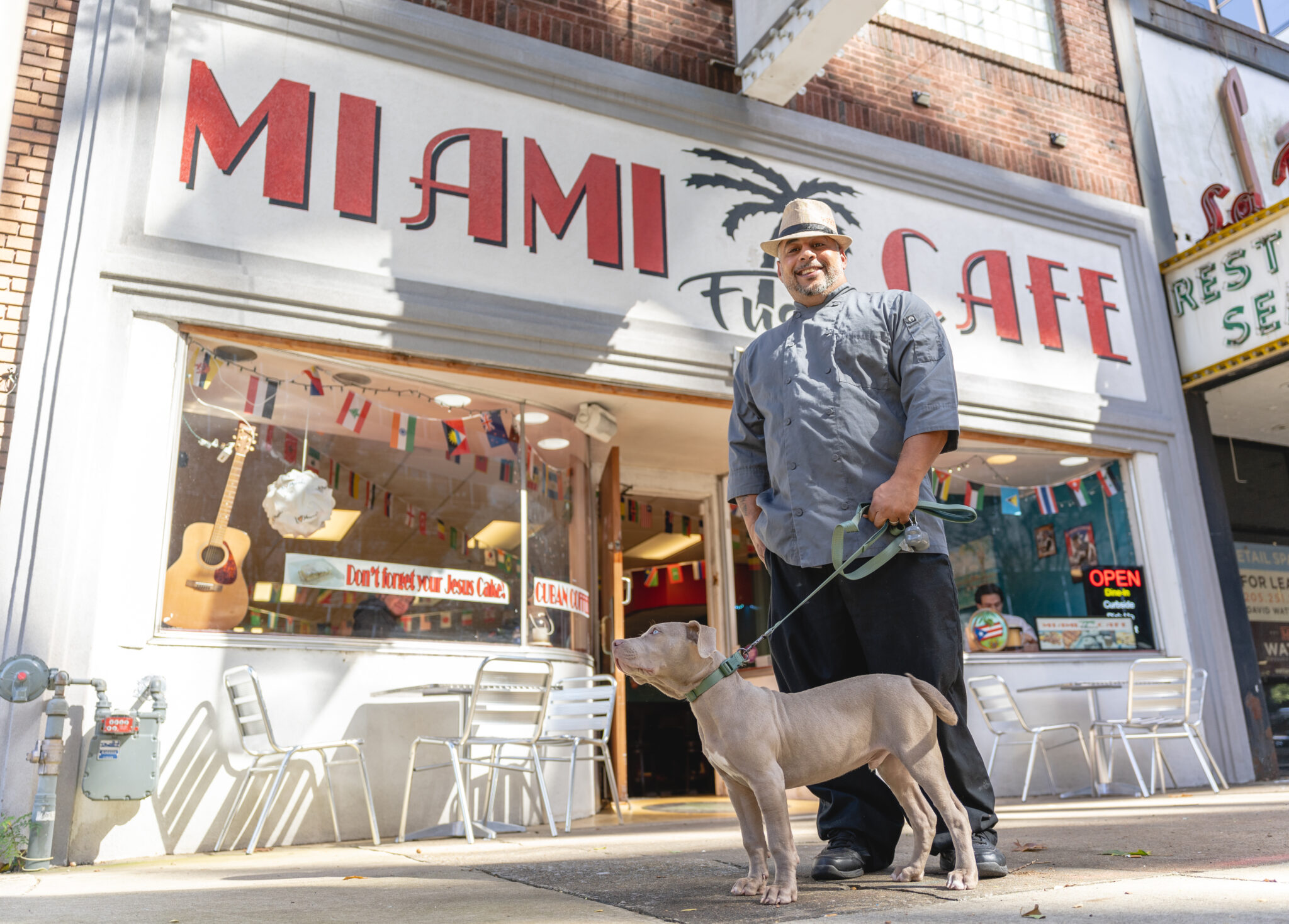 You don't have to go overseas for Caribbean food. Miami Fusion Cafe on Fifth Avenue North offers a blend of Southern comfort and Caribbean cuisine that you have to try. Keep reading to learn more about it and a few dishes the people of Birmingham recommend, including me.
An eatery for everyone, no matter your taste
Miami Fusion Cafe is a family-owned and operated Caribbean restaurant that has been in downtown Birmingham since 2017. The eatery serves a fusion of flavors from the Islands. Owner Luis Delgado is the Executive Chef while his wife and co-owner Samantha acts as the Operations Manager.
Delgado was born in Puerto Rico then moved to the Little Havana in Miami, Florida at eight years old. Although he left Puerto Rico at a young age, he still grew up on traditional Caribbean meals. In fact, some of his dishes are his spin on his grandmother's recipes.
Miami Fusion Cafe's menu options are a blend of cuisine that include:
Puerto Rico
Jamaica
The Virgin Islands
Nicaragua
Dominican Republic
Cuba
They also serve a mix of Cajun, Creole and Black-American soul food.
My recommended dishes
We aren't the only ones who love Miami Fusion—they have built a fanbase in Birmingham. The restaurant has a 4.8 star rating on Google and over 700 reviews.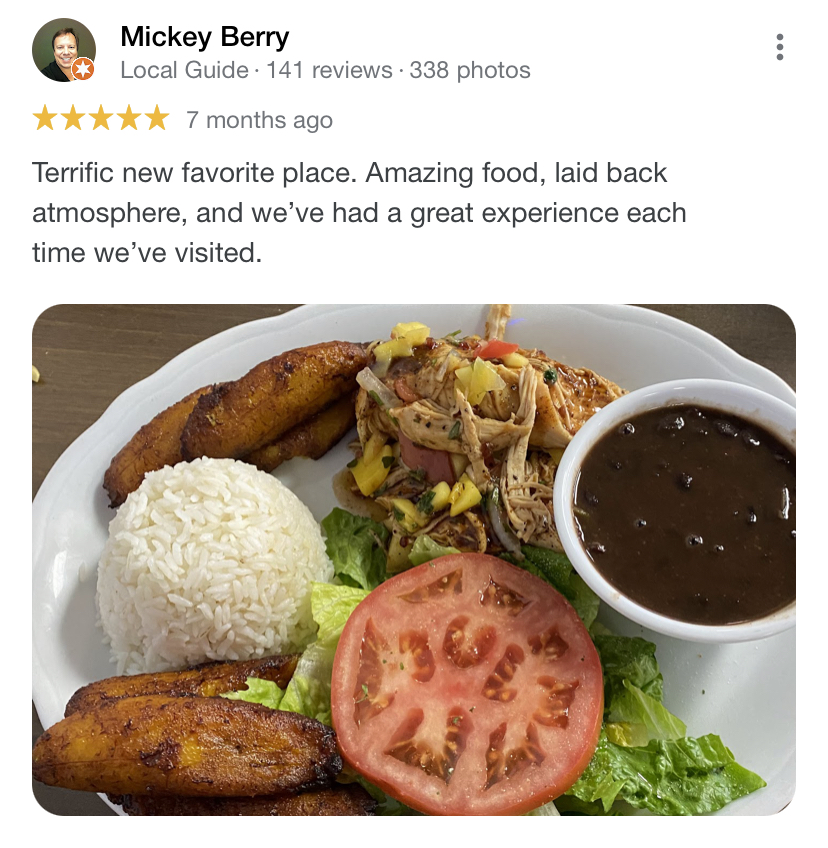 Here are three dishes I and other Birminghamians recommend:
1. The Tripleta sandwich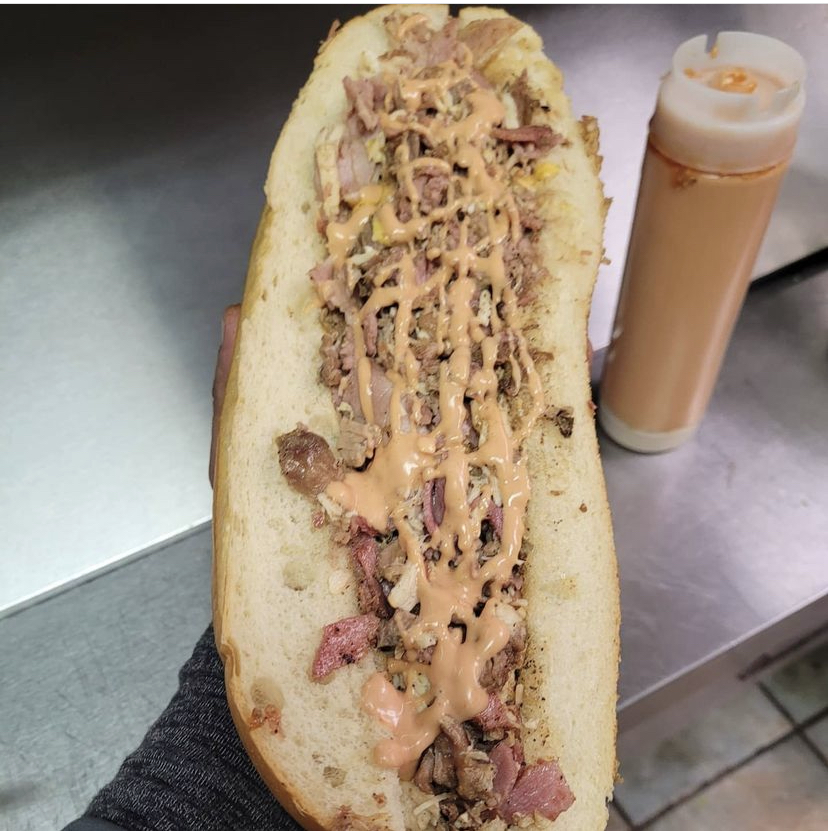 Tripleta is a popular sandwich from Puerto Rico. Its name comes from the fact that it is filled with three types of meat:
Grilled steak
Lechon pork
Ham
However, Miami Fusion's Tripleta is filled with grilled chicken, pork and sweet ham dressed with lettuce, tomatoes, American cheese, potato sticks and MFC sauce on a foot-long hoagie roll.
2. The Cuban sandwich
The Cuban is a fan favorite. Here's what these Google reviews had to say about it.
The panini press sandwich consists of slow roasted pork, Boar's Head sweet ham and baby Swiss cheese with mustard and pickles served on fresh Cuban bread. You haven't had a Cuban until you've had this one, I promise.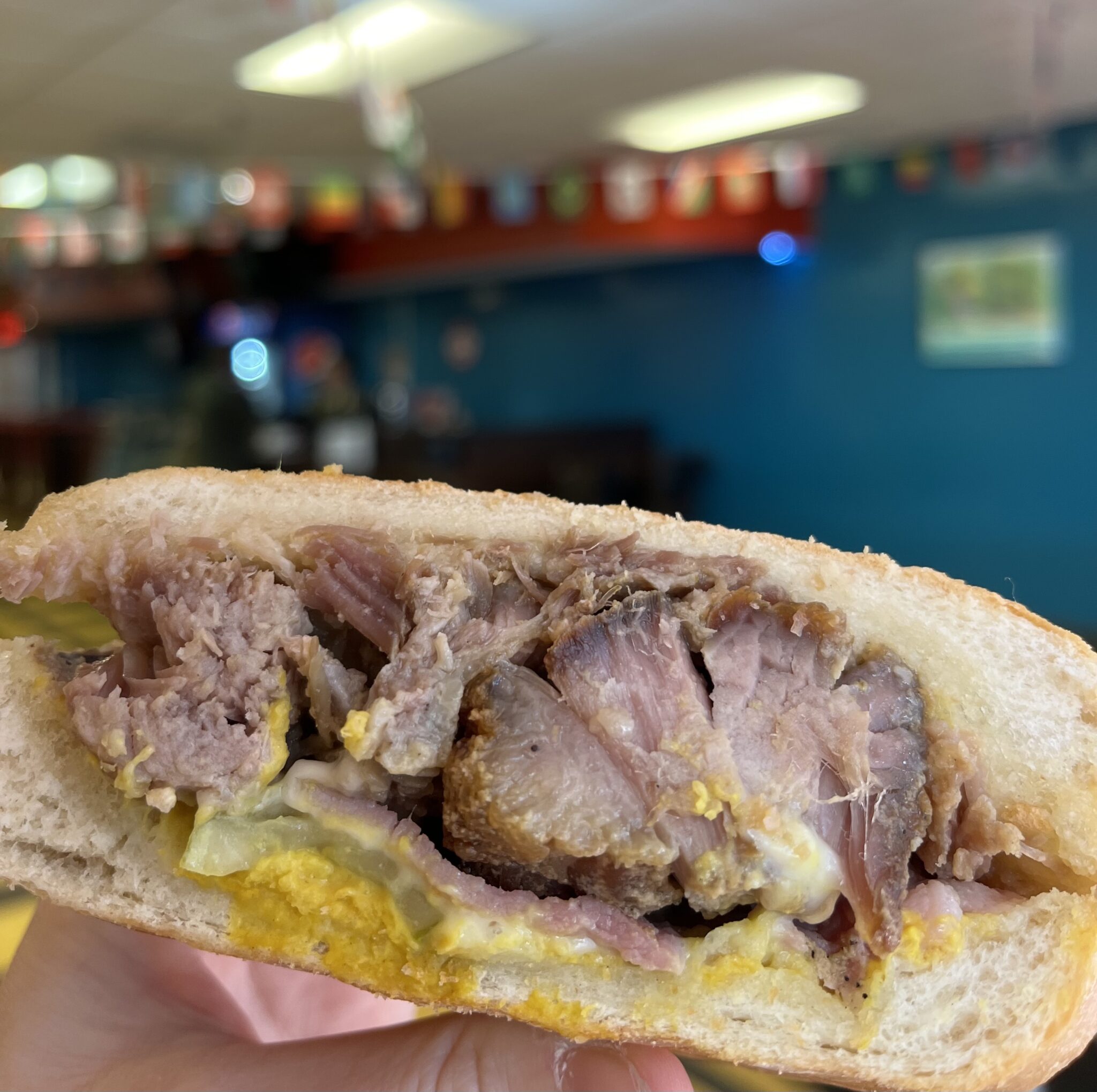 3. The Jesus Cake
The Jesus Cake is a traditional "ministry-driven dessert" made with sponge cake soaked in a syrup of evaporated milk, sweetened condensed milk and heavy cream and then topped with whipped cream.
An amazing fact about this little pastry is that its mission is to help people recovering from addiction. A portion of each cake sale proceeds goes to local recovery programs. Each individual cake package has a piece of scripture inside the lid.
Miami Fusion also comes to you
Miami Fusion Cafe bring the Caribbean flavors of Delgado's childhood to the Birmingham metro area in more ways than one. Delgado caters and hosts private events that include:
Weddings
Business lunches
Dinners
Cocktail receptions
If you can't go to them, they come to you. Miami Fusion specializes in delivery for businesses and residents in the downtown and Greater Birmingham areas. Catch their food truck, El Conquistador, around Greater Birmingham as well. You can keep up with future locations on their socials.
Location: 2015 Fifth Avenue North Birmingham, AL 35203
Hours: Mon 11AM-2PM | Tues-Fri 10AM-2PM
Contact: 205-730-9003
What is your go-to order at Miami Fusion Cafe? Tag us @BhamNow on socials and let us know.