Partnered Content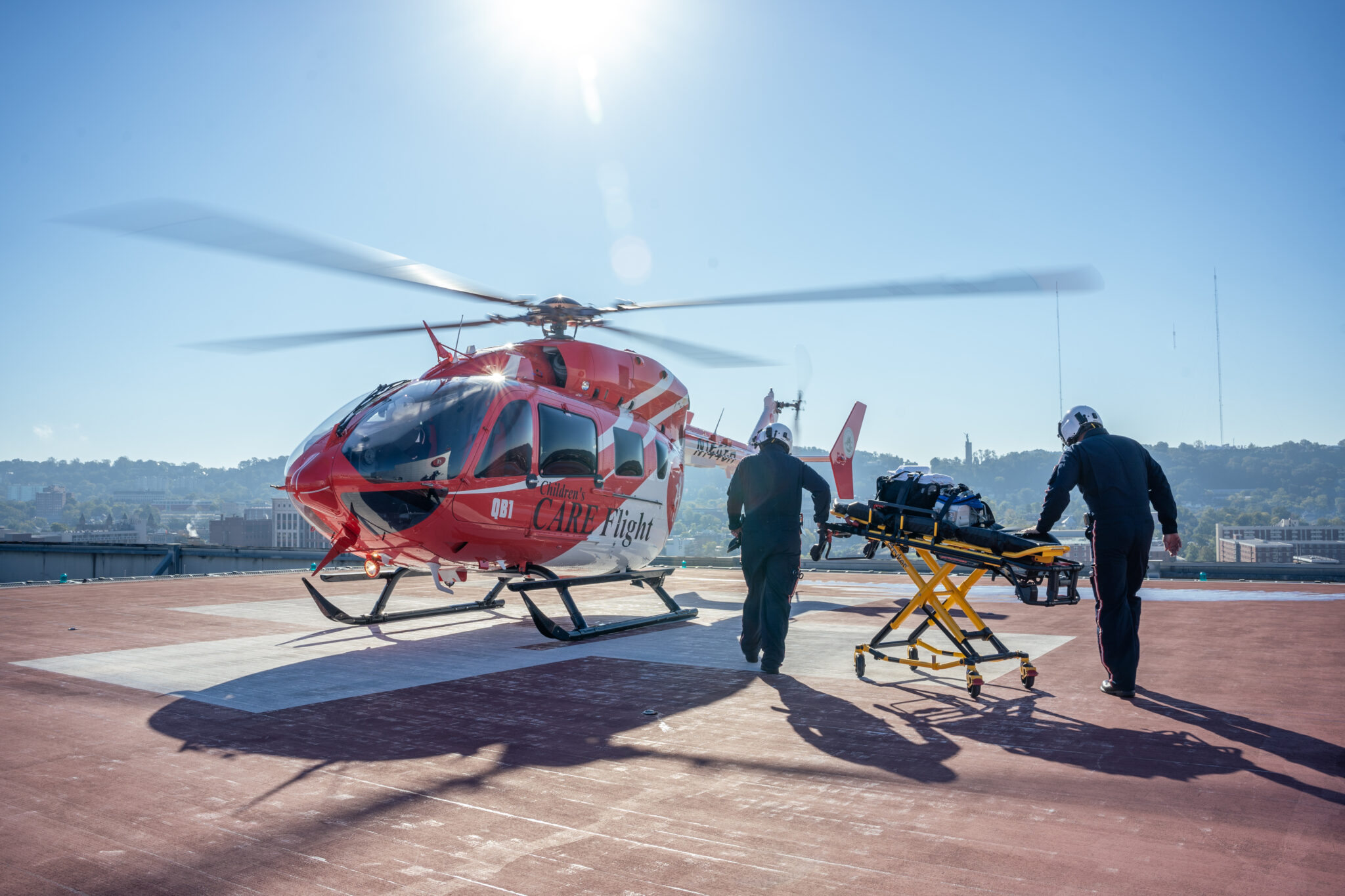 For the patients at Children's of Alabama, each moment counts. That's why the brand-NEW Children's of Alabama critical care helicopter is such a game-changer. Keep reading for an inside look at the helicopter and to find out why it's so important.
"We take the hospital to the patient."
A critical care helicopter isn't just a mode of transport. Flight nurses work quickly to stabilize and care for each patient while they're being transported to Children's from locations across the state.
The Children's Critical Care Transport team is the only pediatric specialty care team in the state, so they provide emergency care for patients from the youngest preemies to teenagers. The team is there for patients after accidents and to transport critically-ill children to hospitals that will be able to provide the best care.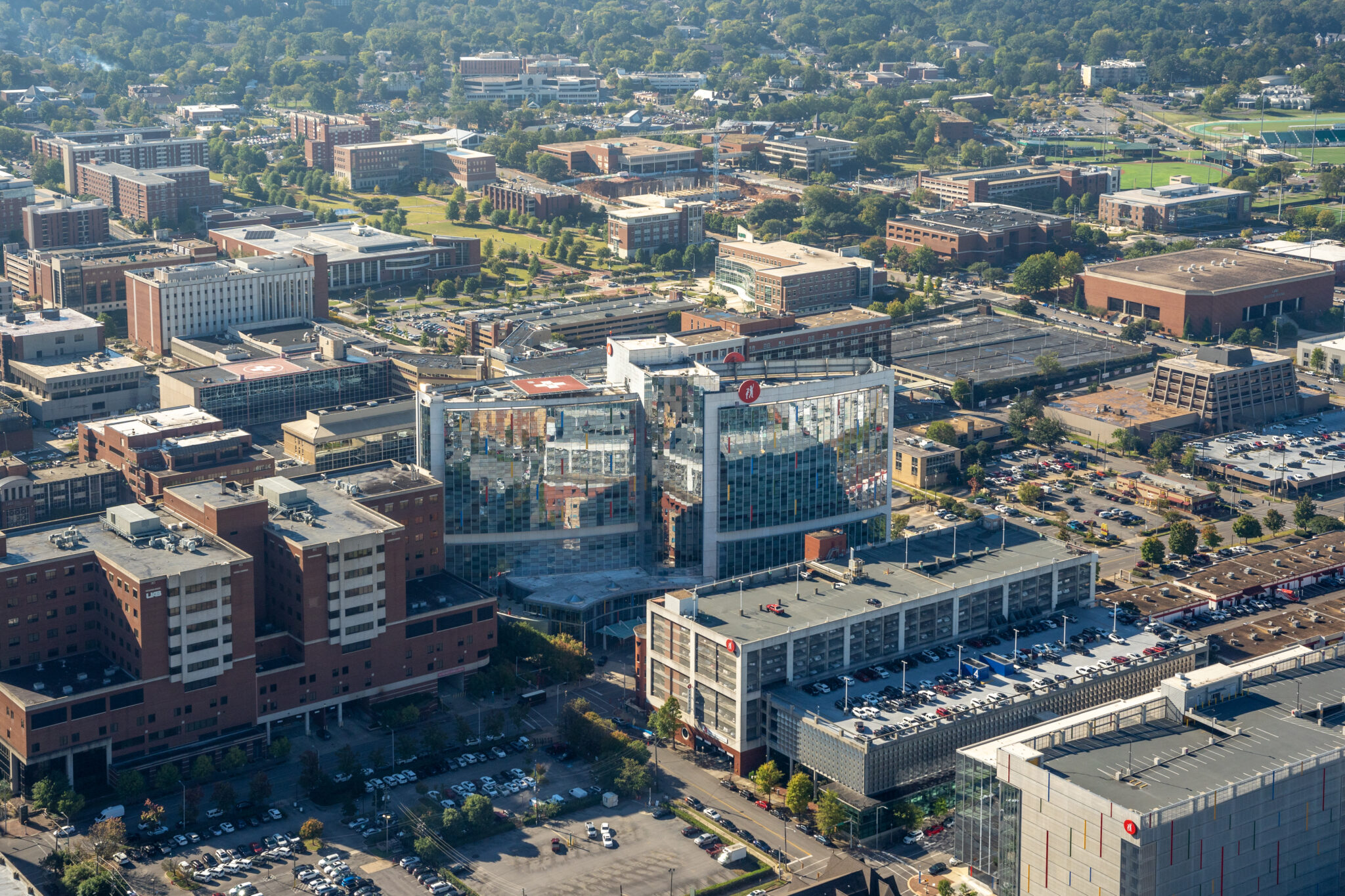 Now, thanks to a donation from the Monday Morning Quarterback Club, the Critical Care Transport team has a brand-new helicopter that will help them do their jobs more efficiently—and at the end of the day, help more children. This new twin-engine aircraft has more room for the nurses to do life-saving work while patients are on the way to the hospital.
"Our program started in 1983 with the ground and jet mode of transport. We added the helicopter modality around the year 2000.

We have progressively grown through models and helicopters to improve that service for our patients."

Jason Person, Director of Critical Care Transport, Children's of Alabama
Meet Jason + Myra, flight nurses on the team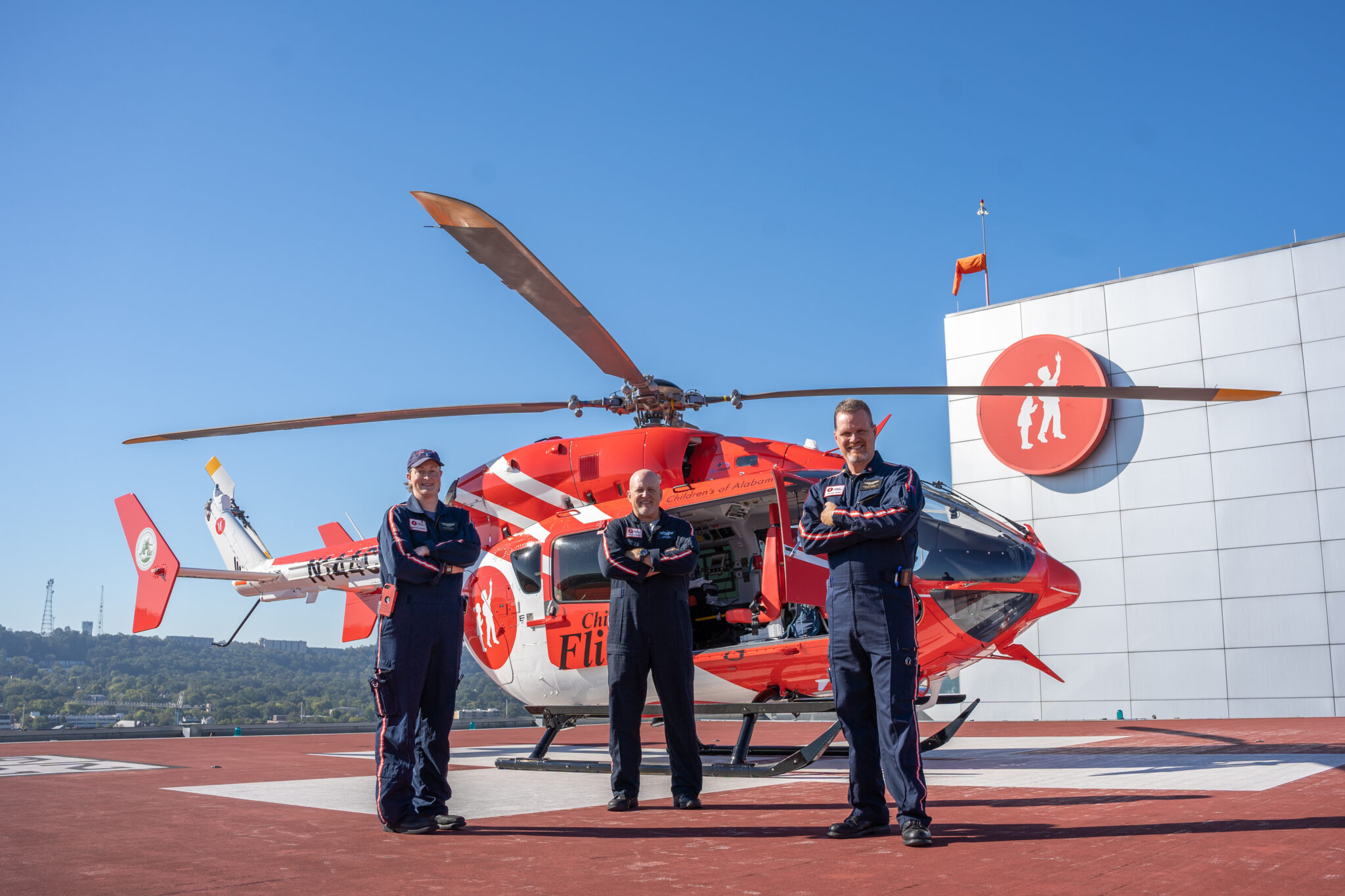 The flight nurses in the Children's of Alabama critical care helicopter have a tough job—keeping patients healthy and comfortable while doing everything they can to reassure their family members.
Jason Peterson is a flight nurse and the director of the program. As the director, he handles the overall operations of the Critical Care Transport program and oversees nurses and therapists. No matter what each day holds, he and his team are ready when emergency calls.
Myra Waddell, a flight nurse at Children's, has worked at the hospital since 1998 and has been a part of the transport team since 2000. Myra knows firsthand how important critical transport is because she experienced it as a child. After an accident when she was 10, Myra had to be flown to UAB.
She's able to use her own experience to help each patient because she knows how they're feeling.
"We realize that we're asking this family to let a complete stranger take their patient on probably their worst day ever. I don't take that lightly, because I know what it was like. I try to make sure I give comfort to these patients so they know they're not alone."

Myra Waddell, Flight Nurse, Children's of Alabama
Want to learn more about how Children's of Alabama impacts children across the state? Check out their website for more info.
A look inside the helicopter
A few members of the Bham Now team got a chance to check out the helicopter for themselves, and they were incredibly impressed with everything they saw. From the speed at which the helicopter can get to patients to the technology in the helicopter itself, it gives the flight nurses even more capability to help.
"This particular model of a twin-engine aircraft is the only one in the state, so it means that we have the ability to provide the service to our patients.

I can't tell you how excited I am."

Jason Peterson, Director of Critical Care Transport, Children's of Alabama
Find out more ways that Children's of Alabama provides top-notch care to children throughout the state on their website and follow them on Instagram, Facebook and Twitter for updates.
Partner