Sponsored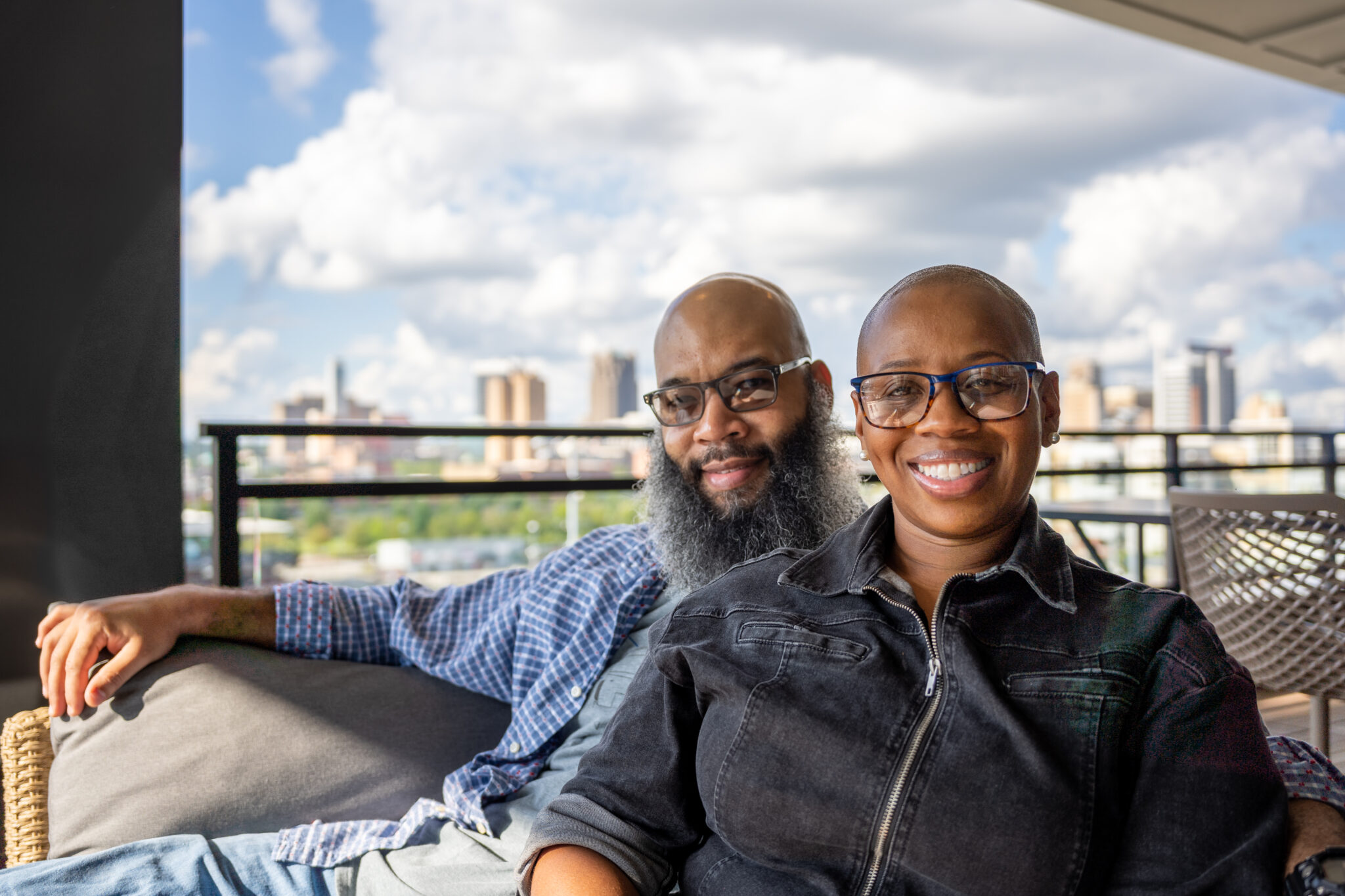 For those of us who weren't born & raised in The Magic City, part of the fun of moving to Birmingham is getting to know all the unique restaurants, retailers, bars, breweries and other entertainment options. Just ask Tenisha and Sean McCoy, a couple that recently made the move from North Carolina to Birmingham.
To learn more about their Birmingham favorites, we met the McCoy's at their new home, The Palmer in Parkside. Click here to learn more about Parkside living at The Palmer.
Meet Tenisha and Sean McCoy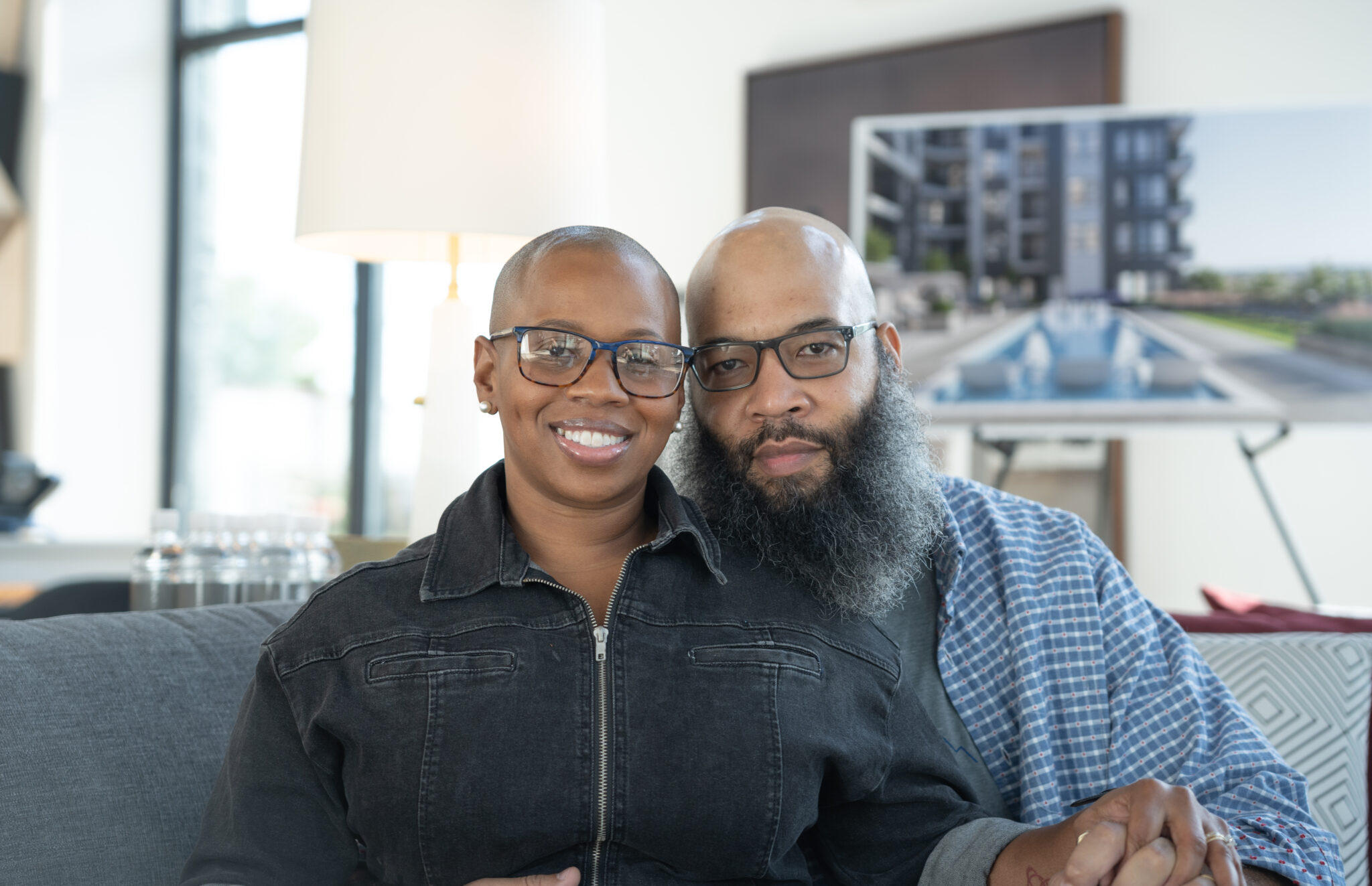 Say "Hello!" to Tenisha and Sean McCoy. Originally from North Carolina, Tenisha and Sean actually met while visiting family in Washington, D.C. After living together in North Carolina, the couple made the choice to move to Birmingham in May due to Sean's work.
Aside from work, what really drew you to The Magic City?
Sean: "I moved down to Birmingham a little before Tenisha, so I got to explore the city before work really kicked off. There's so much to see here, and you don't have to travel far to get where you're going. There's a convenience and simplicity to living in Birmingham—simplified perfection."

Tenisha: "For me, the energy and atmosphere in Parkside really stood out. It's a great area, and Sean's work commute is only about ten minutes. Plus, everything is so walkable—and pet-friendly, too!"
Click here to learn more about Parkside living at The Palmer.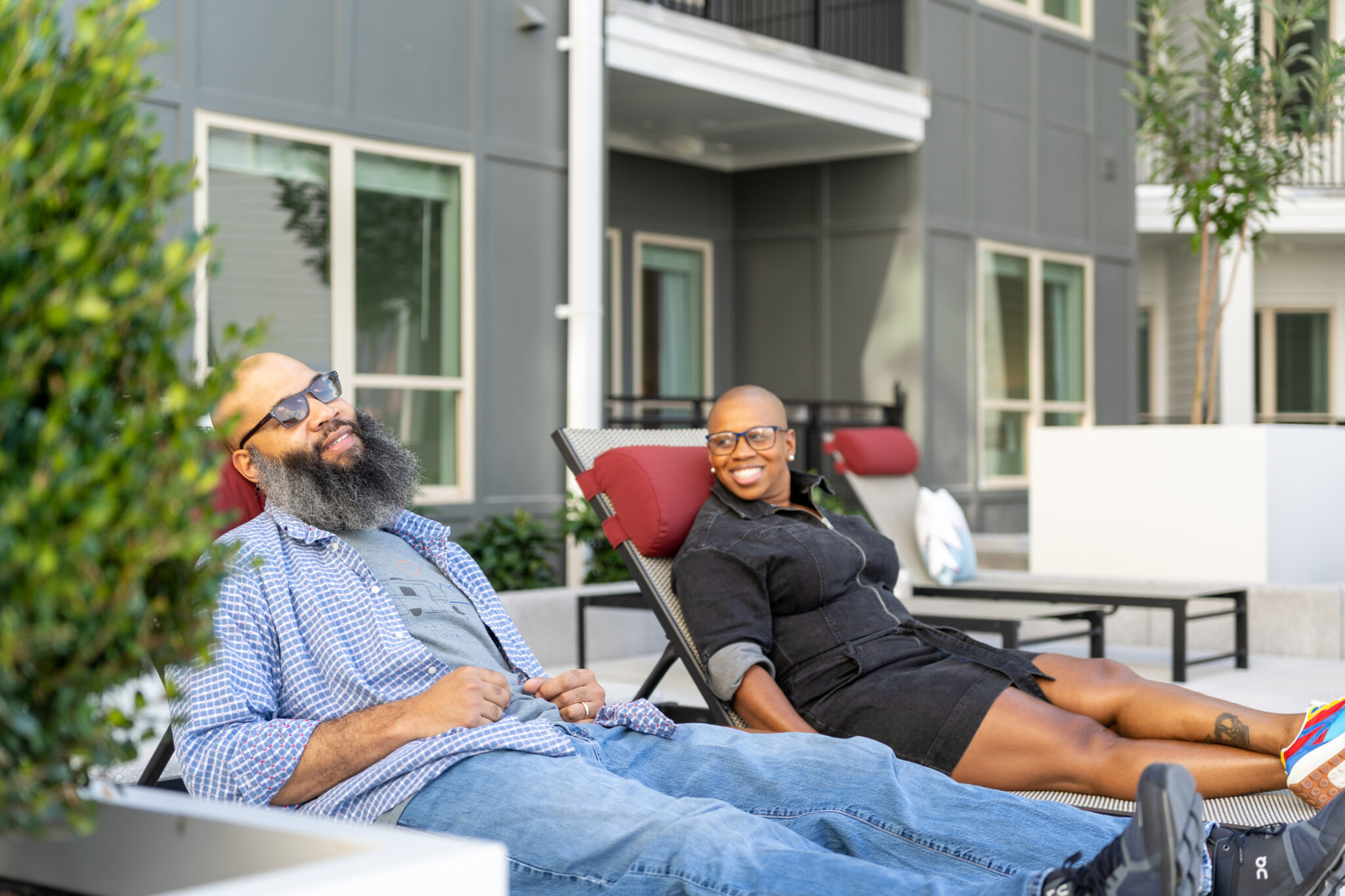 What are your favorite parts about living in Parkside at The Palmer?
Sean: "Well, I'm a plant manager for a new air separation facility at U.S. Steel in Fairfield. Since we're in the commissioning phase, I'm spending most of my time at work. I just finished a 15-hour shift, and I work seven days a week. Because of that, Tenisha really spends more time at home and gets to enjoy the ammenities and luxuries at The Palmer. I enjoy my peace and quiet!"

Tenisha: "I love to curl up in those relaxing chairs to read a book out by the pool! Since one of my big hobbies is fitness, I'm looking forward to checking out the fitness center and working out. I'm also spending a lot of time in the co-working space. And in the evenings, if I need a change of scenery, I'll visit the SkyDeck to watch a game at Regions Field or just listen to the traffic go by."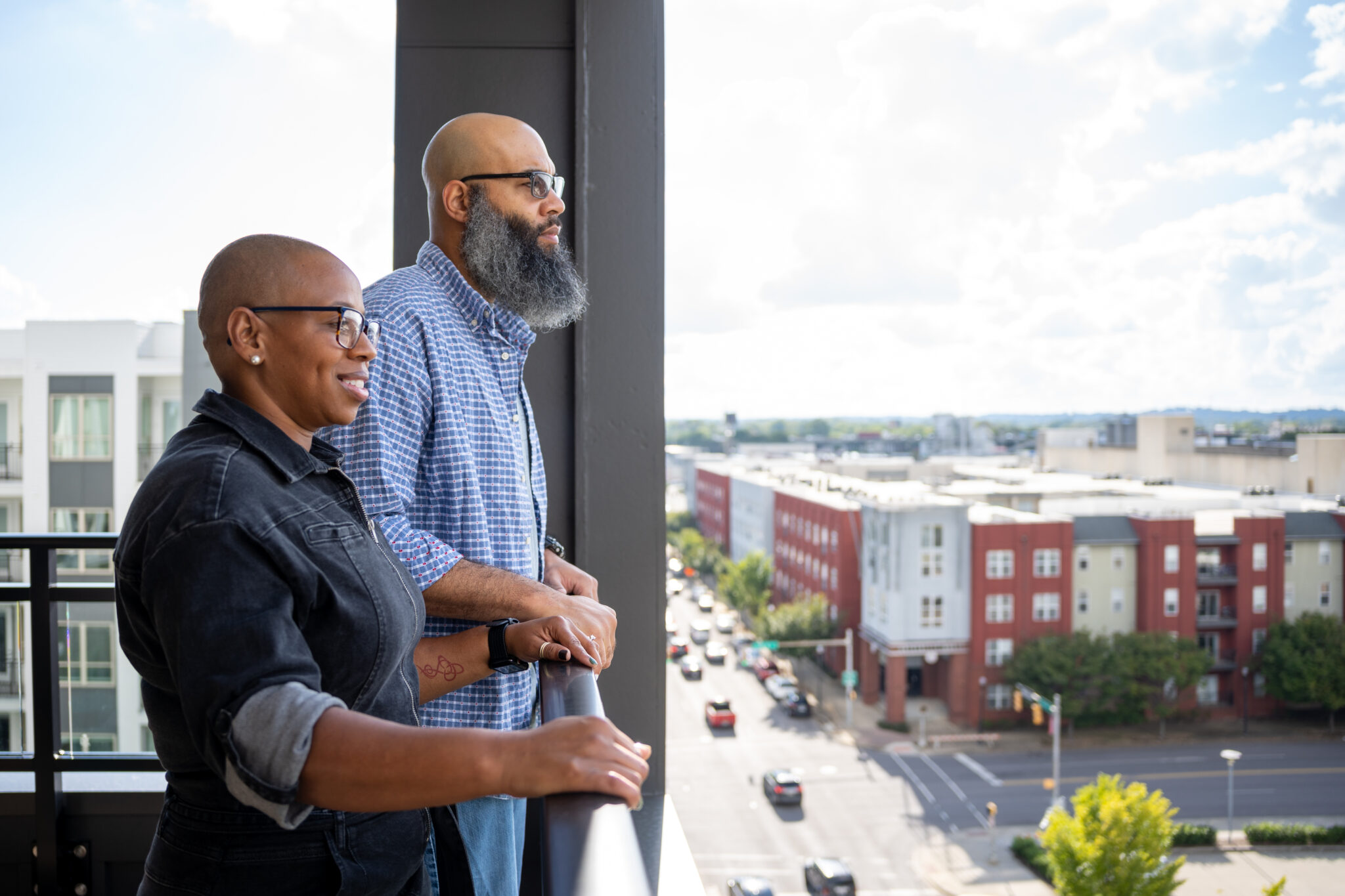 Do you have any "Birmingham favorites" yet?
Tenisha: "We're both really big foodies, so we're all about trying the local restaurants. Since we're pretty close to Five Points South, we love ordering from T-Bones and The Original Pancake House. Of course, we're right by Regions Field, so we've enjoyed watching a game while eating Tortuga's Pizza. We haven't visited Good People Brewing yet, but it's on our list!"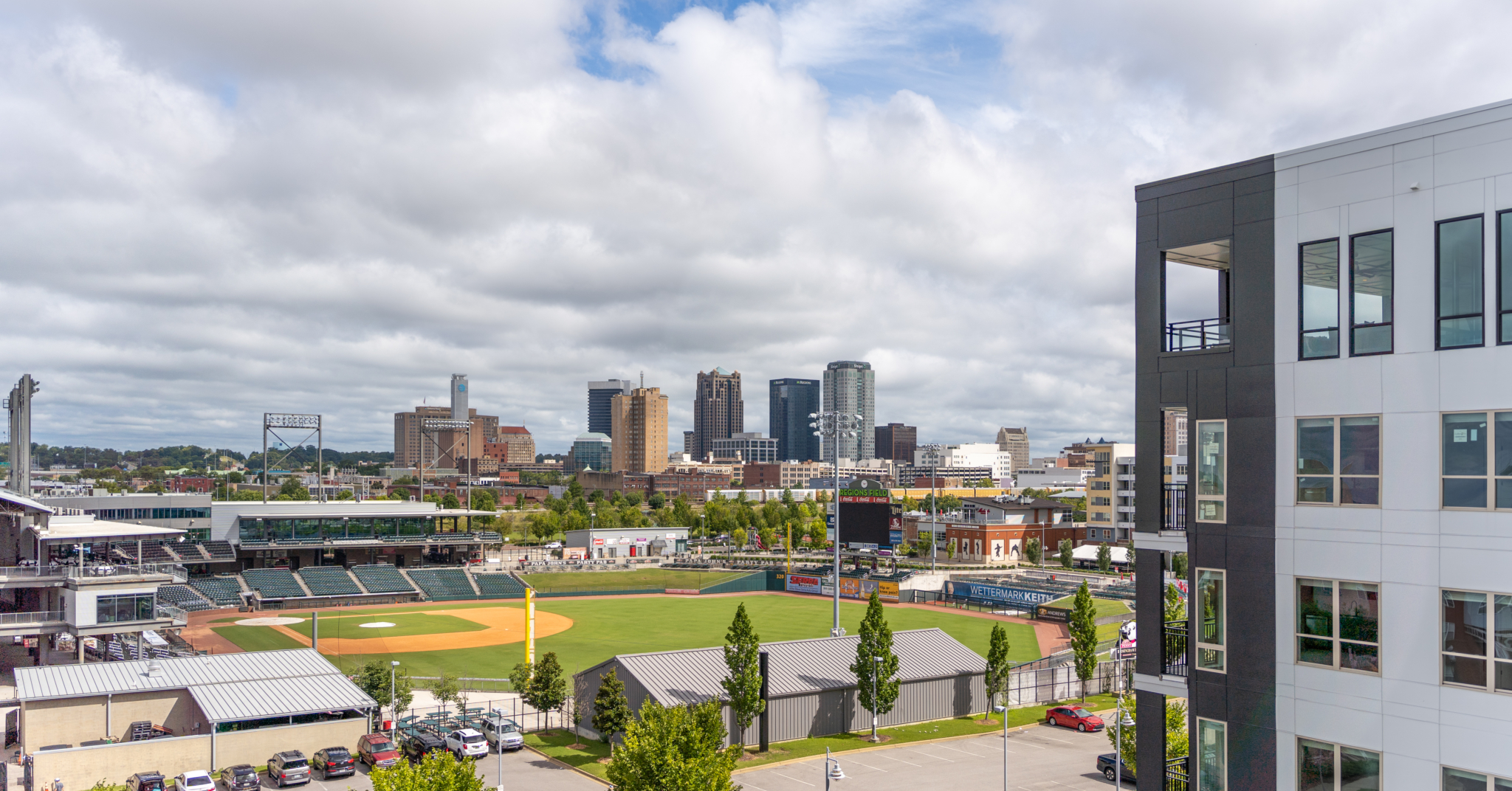 What are some of the perks of living at The Palmer in Parkside?
Tenisha: "The aspect that really stands out to me is our location. We don't feel unsafe living downtown in a big city, and the people here are great—everyone looks out for each other! I'm currently working from home, so the co-working space is perfect when I need a change of scenery."

Sean: "Of course, you've got your ammenities like the pool and the fitness center. Since it's Birmingham, we basically have summer 10 months out of the year, so I know Tenisha will love taking advantage of the pool. And if you're a baseball fan, you pretty much have a season ticket to watch any event at Regions Field. I can really see myself living here for a long time.

At the end of a long day you want to come home to your peace. The Palmer is that peace."
Want to Learn More About Living in Parkside?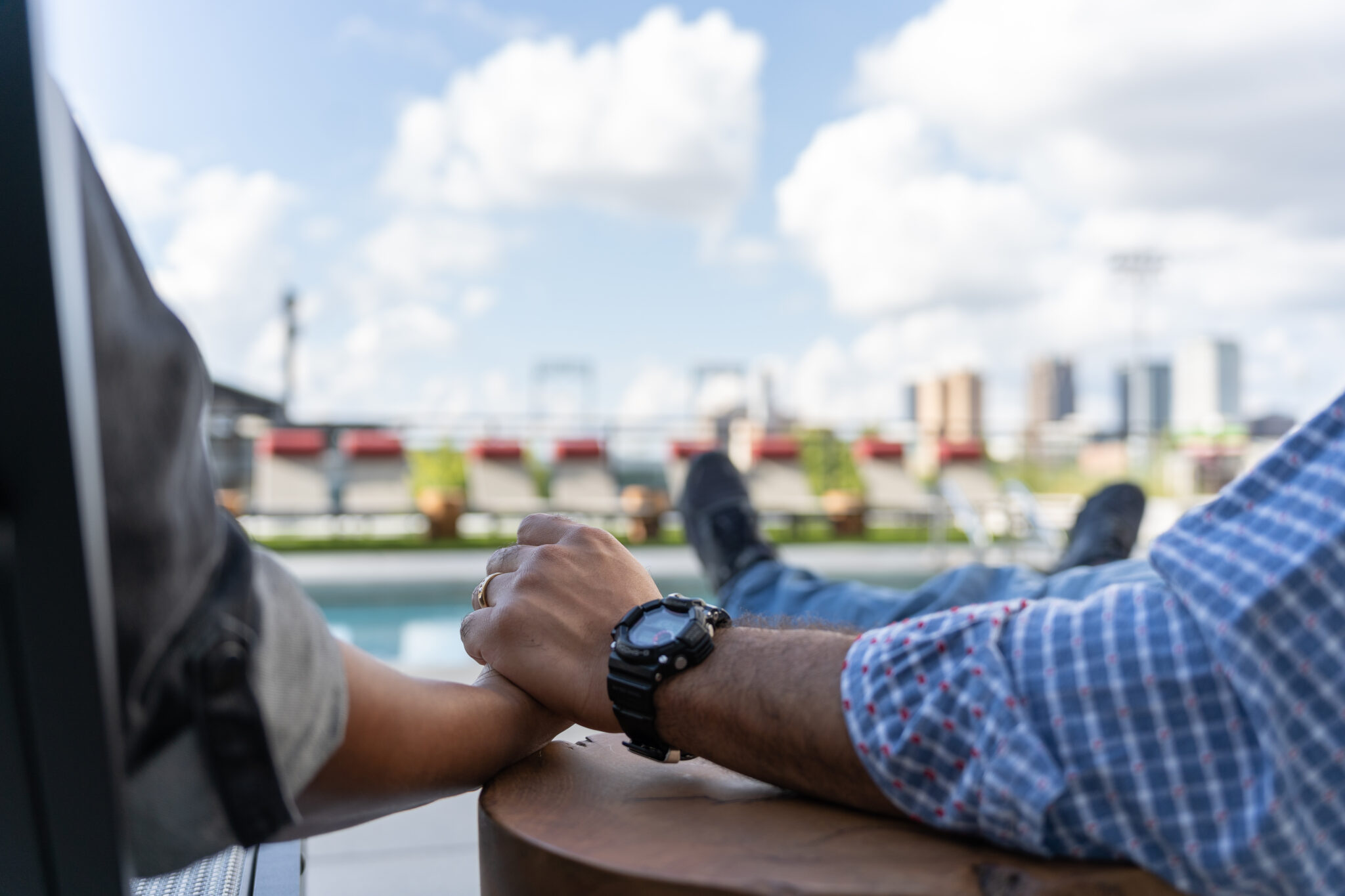 Whether you're moving to downtown Birmingham from across the country or just down the road, it's an exciting time to live at The Palmer in Parkside. If you want to learn more about living in Parkside, you're in luck—The Palmer is now leasing AND currently offering one month rent-free on select units!
Ready to make The Palmer your new home? Visit their website to learn more, view a 360 Virtual Tour of the apartment community and schedule a tour!
What is your favorite thing to do in Parkside? Tag @thepalmerparkside to let them know!
Sponsored by: