Sponsored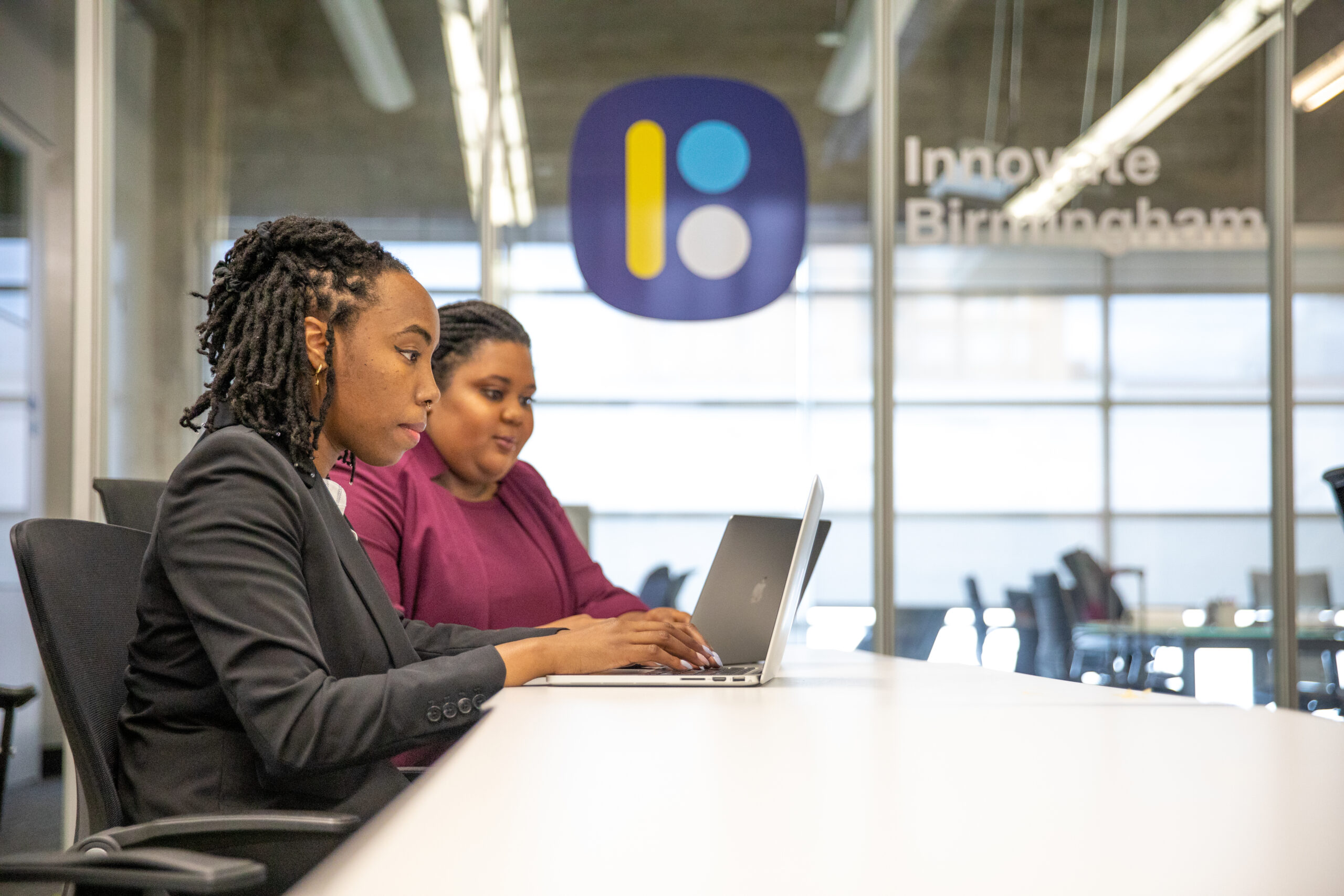 Over the past five years, local tech partnership & nonprofit organization Innovate Birmingham has made tremendous strides in our community, meeting the growing demand for tech talent in our region by offering the necessary tools and training to underserved residents in Central Alabama.
In honor of their success, we spoke with several alumni, faculty and staff to see how Innovate Birmingham has evolved over these last five years.
Innovate Birmingham: Changing Lives Since 2017
In 2016, a coalition of over 15 community partners and more than 30 employers in Birmingham came together with one unifying belief: talent is distributed equally in our community, but opportunity is not. This new partnership was designed to help solve two problems in our community:
Meet the fast-growing demand for tech talent in the region.
Harness the potential of under- and unemployed residents in Central Alabama
That year, the network of community and employer partners put their brains together to support the very first Innovate Birmingham cohort, including:
Covalence, a local software development bootcamp, provided curriculum and an experience instructor for the first Innovate Birmingham software development course.
Generation, a national training program, helped provide best practices, curriculum and more support for the first class at Innovate Birmingham.
The University of Alabama at Birmingham and Innovation Depot helped build out the Innovate Birmingham classrooms at Innovation Depot, outfitting each clasroom with the necessary equipment.
"The early days of Innovate Birmingham were fast-paced and exciting. The environment definitely was innovative and scrappy, as we were learning how to respond to many challenges as we encountered them. We often said we were 'building the plane as we are flying it.' Throughout the first year we were also still completing the team, and identifying ways to improve our team structure and roles. Thankfully we had a strong team from diverse backgrounds that brought together all the skills we needed to build the foundation of the organization for success."

Haley Medved Kendrick, Former Executive Director of Innovate Birmingham
Connecting with Local Employers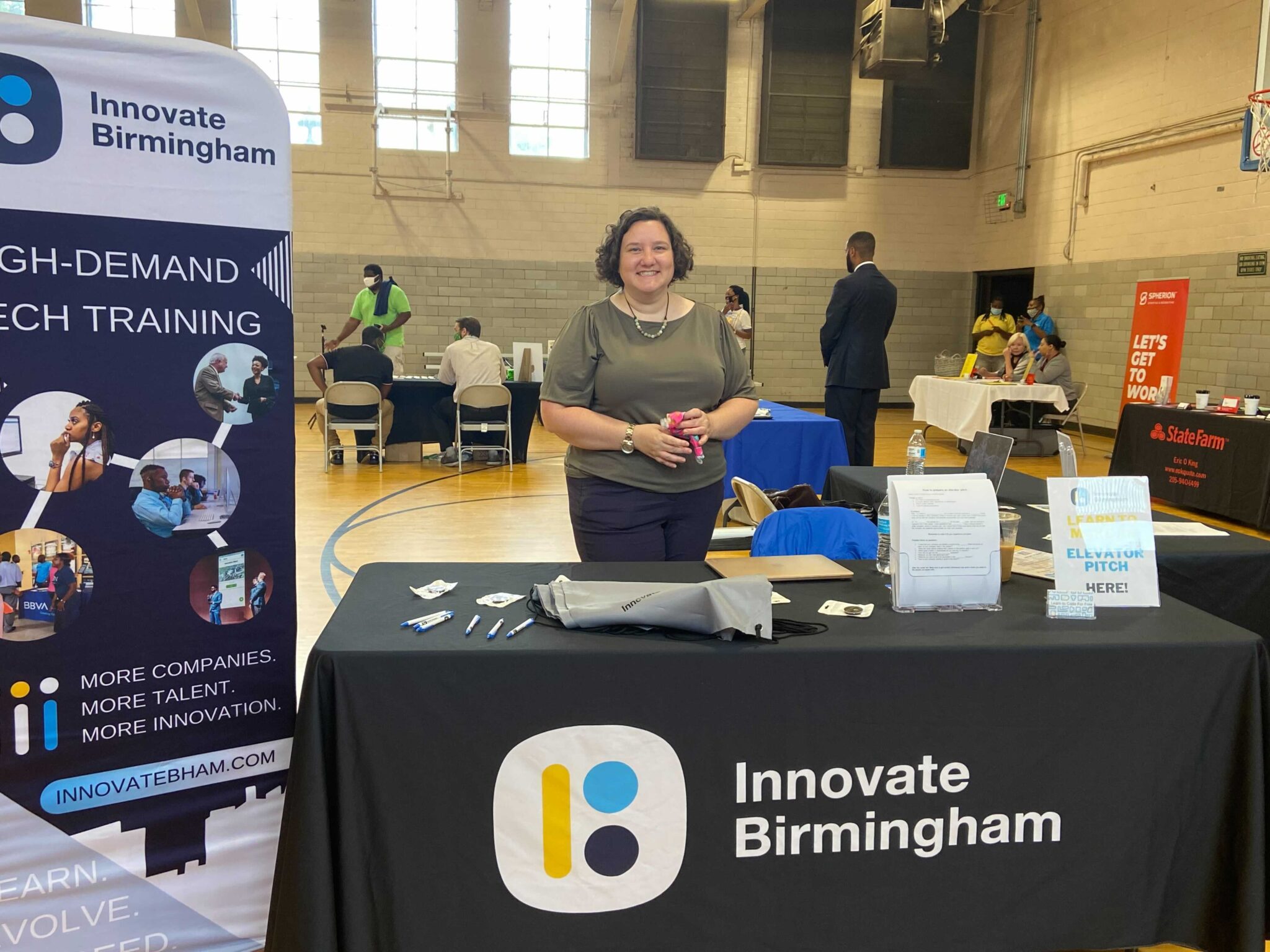 So, what sets Innovate Birmingham apart from other workforce development programs? It has to be their unwavering commitment to their graduates. Since the program's inception, Innovate Birmingham has partnered with dozens of local employers—such as BlueCross BlueShield, Alabama Power and Regions—to provide their students with the resources they need to succeed.
Click here to hear from 3 local businesses that have hired graduates of Innovate Birmingham.
Whether it's offering internships, staging mock interviews, mentoring, hosting career fairs or even hiring graduates straight out of the program, Innovate Birmingham's employer partners truly make this program shine.
"We are so proud of the Innovate Birmingham grads at Landing! They are leaders on their teams, executing relentlessly on cross-functional projects and helping to scale the company in new and exciting ways. They're also eager to give back to the community and have been active in our community engagement efforts at every opportunity."

Cori Fain, Director of Economic Development and Community Engagement at Landing
Friendships at Innovate Birmingham Last Well Beyond Graduation
While at Innovate Birmingham, each candidate gains more than just the tech skills needed to enter the workforce. During each 14-week program, participants learn valuable team building skills while making connections and friendships that last far beyond graduation.
In fact, Innovate Birmingham recently formed an Alumni Council to bring alumni together, strengthen their connection to the tech community and celebrate the spirit of Innovate Birmingham. The Alumni Council hosts socials, sends out a monthly newsletter, offers additional tech training and stays connected with current candidates at Innovate Birmingham.
"Alumni engaging with the current classes has always been a huge part of the program and it's part of what kept me sane during my time in class. Other than other Innovate Birmingham participants, no one knows what it's like going through this kind of fast-track bootcamp, so the alums work really hard to be encouraging and to be networking contacts. With the rise of Covid, the classrooms are all virtual, but we're working to find ways to connect and we encourage all our other alumni to do the same!"

Jeremy Shank, Innovate Birmingham Web Development Graduate
So what's next for Innovate Birmingham?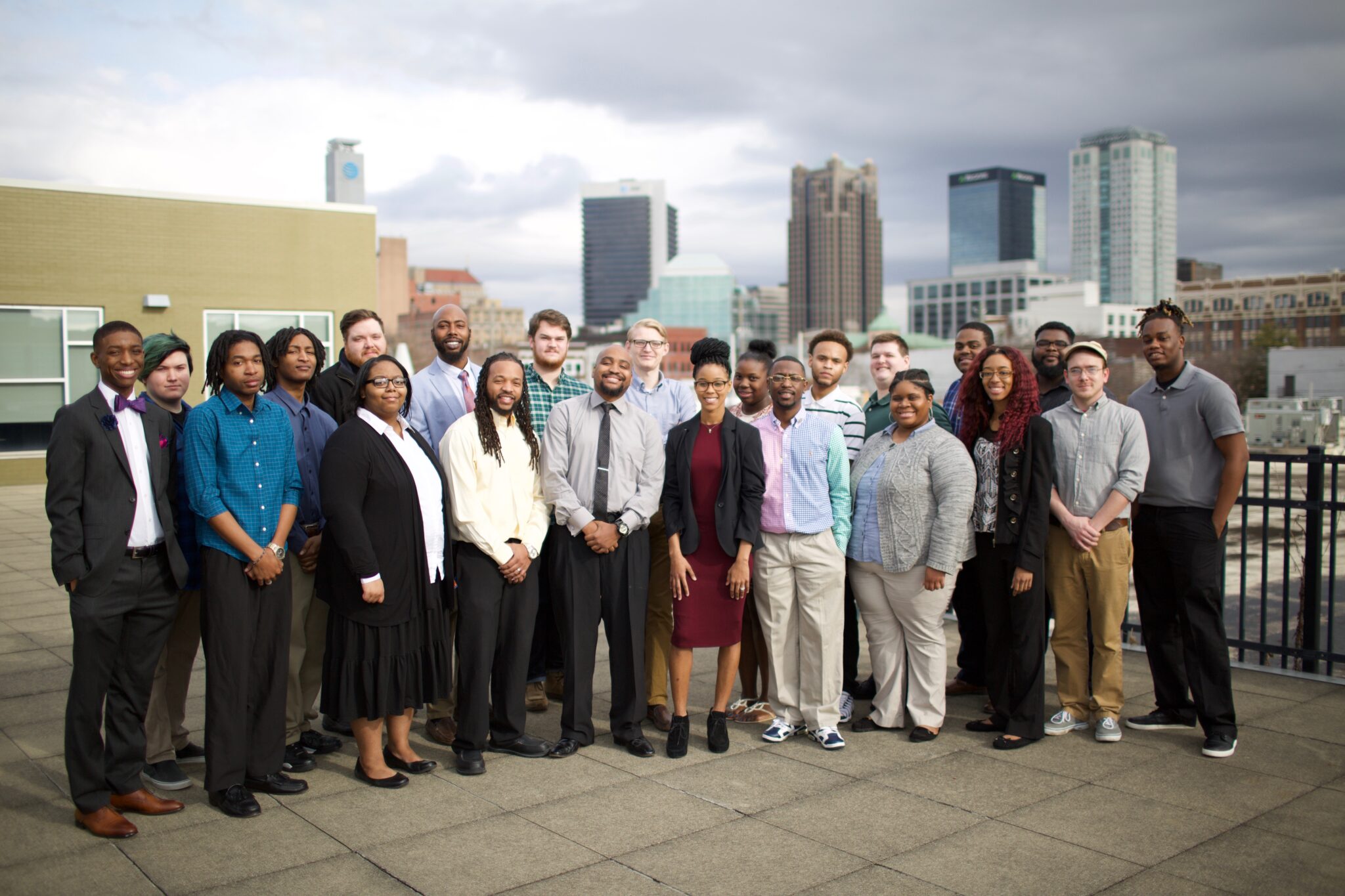 As we head into the Fall season of 2021, Innovate Birmingham is looking forward to the next big changes to their program. For instance, one of Innovate Birmingham's partners, ThinkData Solutions, has been selected by CompTIA to develop the curriculum & training materials for the new Data+ certificate, the only universal data analytics certification. Starting in 2022, Innovate Birmingham's Data Analytics program will take a big step forward, thanks to the Data+ certification.
"Innovate Birmingham is continually evolving, always responding to the needs of employers and participants. You can see that evolution in several different ways. For example, due to COVID-19, we've been fully virtual for more than a year. As a result, we've had participants join us from across the Central Six Alabama counties – further than ever before. We've also had more women join the program. Honestly, I think the only thing that hasn't changed is our commitment to our participants, alumni, and the tech community in Birmingham."

Katherine Zachara, Executive Director, Innovate Birmingham
Here's How You Can Help Innovate Birmingham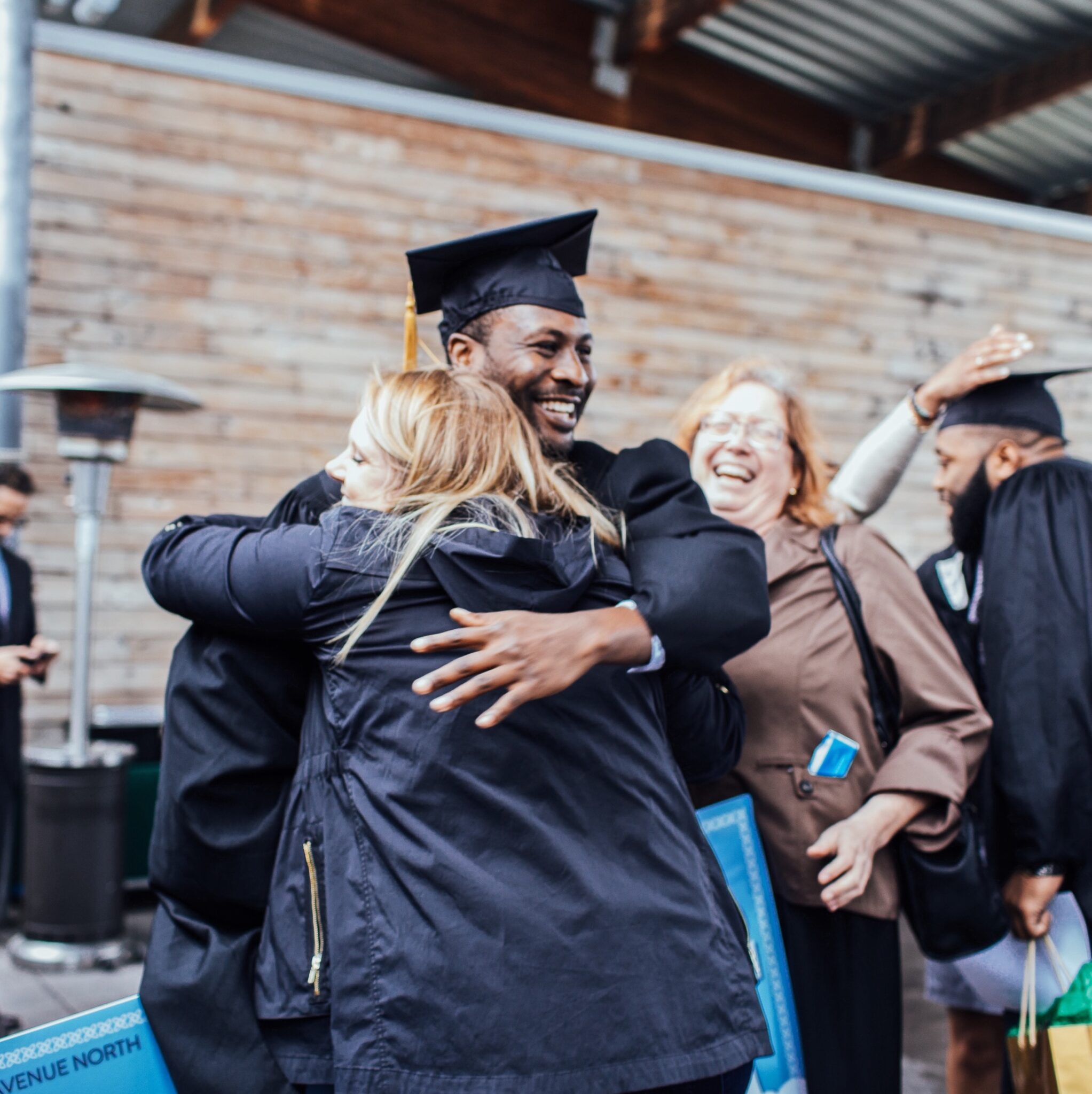 Thanks to support from the Central Alabama community, Innovate Birmingham is able to continue offering their programs for free to aspiring tech professionals in the region. Luckily, Innovate Birmingham makes it very easy to support their work—either as an individual or on behalf of a company or organization.
"There are so many ways to get involved with Innovate Birmingham. We are always looking for volunteers from the local business and tech communities to share their expertise by helping with professional development. These opportunities range from participating in mock interviews, to presenting on an aspect of their work, to judging our Demo Day presentations or attending our career fair programs.

Next, employers can recruit and hire our graduates! Finally, employers can make a philanthropic gift to support our programs, which are training the up-and-coming tech talent that Birmingham needs. As a 501c(3), all donations are tax deductible and are fully invested into the program."

Katherine Zachara, Executive Director, Innovate Birmingham
Click here to learn more about donating to Innovate Birmingham.
Want to stay up-to-date on all things Innovate Birmingham? Follow Bham Now on Facebook, Instagram, Twitter, LinkedIn and sign up for our FREE Newsletter to get breaking news delivered to your inbox every day.
Sponsored by: