Sponsored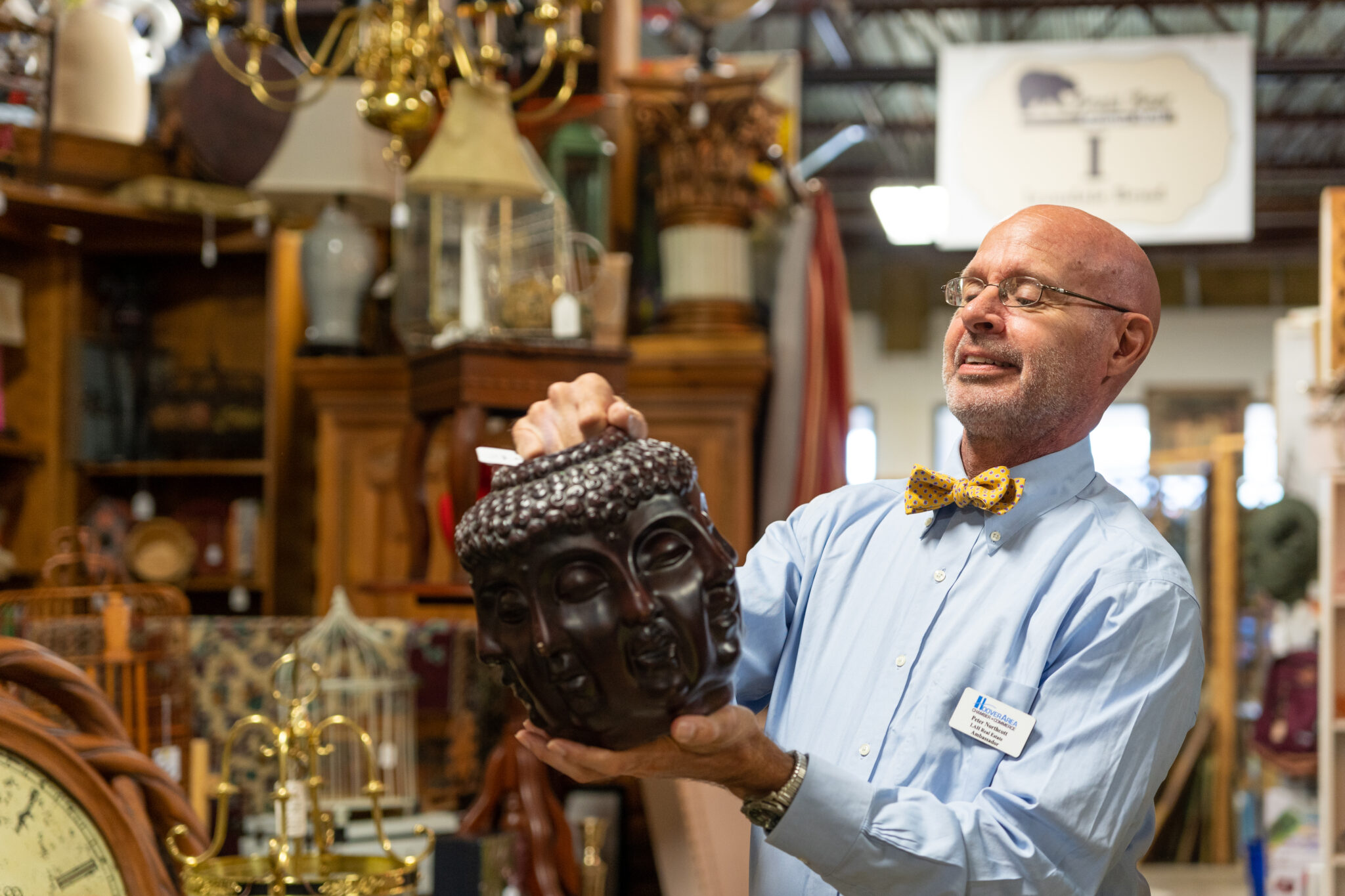 Over the years, I've frequented most of Birmingham's thrift stores, antique malls and flea market shops in search of unique and one-of-a-kind finds. But I've always wondered—how did those pieces end up there?
To learn more, I met with Peter Northcott. In addition to his role at LAH Real Estate, Peter runs seven unique booths at Brass Bear Antiques in Hoover. Keep reading to find out all about his story!
Meet Peter Northcott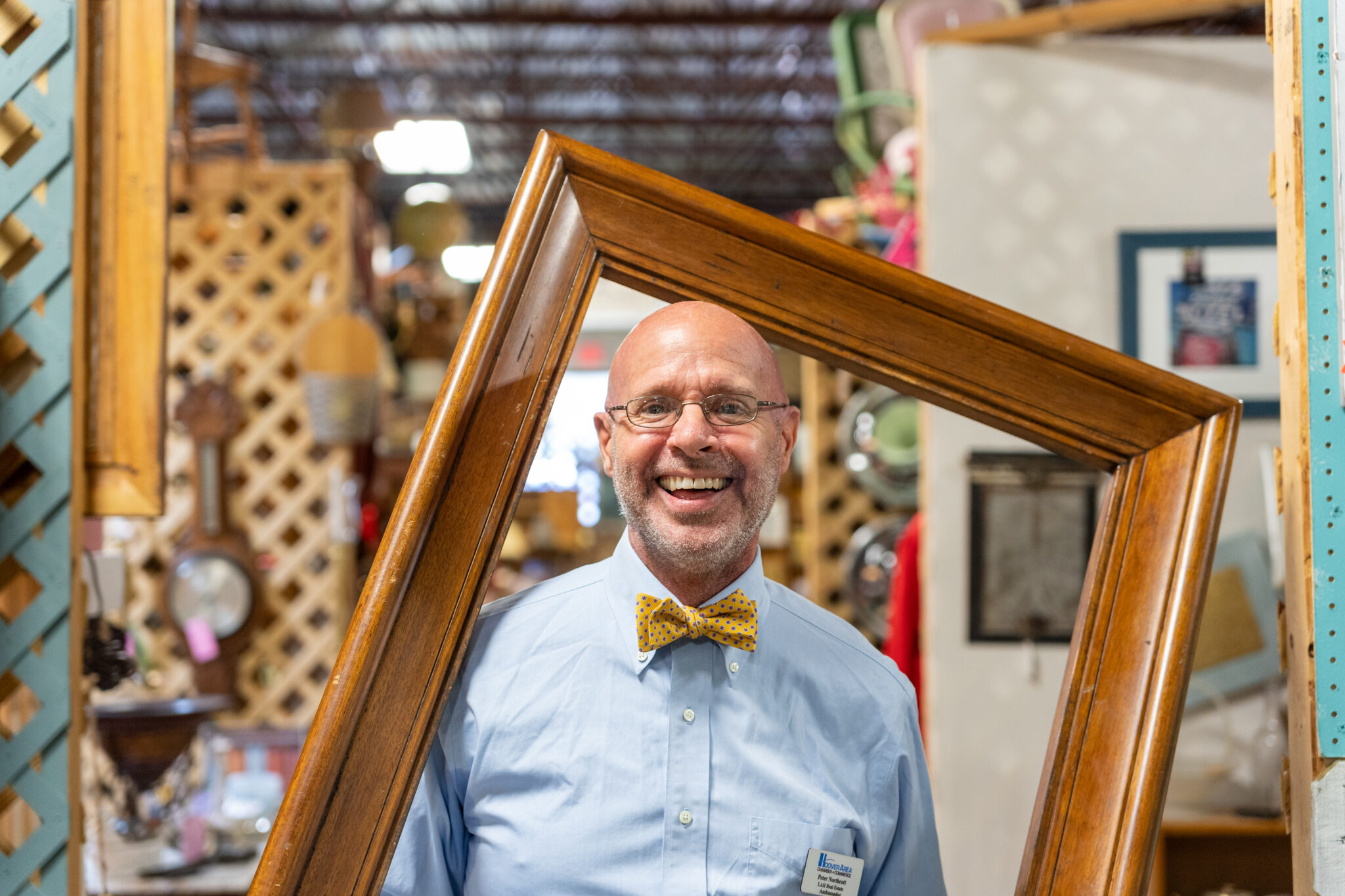 Peter Northcott is a man of many talents.
Originally from Bay City, Michigan, Peter has worked as a PR manager, a marketing director for an underground music journal called The Pitch, an interior designer and much more. While living in Kansas City, Peter picked up real estate as a vocation and began working for Coldwell Banker. In fact, while working in real estate, he opened an art gallery—the Saucy Hound Art Gallery—to help drive traffic to the firm.
In 2012, Peter packed up his belongings and moved to The Magic City. As soon as he got settled, Peter began seeking out ways to get involved in the community, such as teaching cooking classes and joining the Inverness Kiwanis Club. In fact, during the summer of 2013, Peter helped found the all-male Steel City Men's Chorus!
We Caught up with Peter at Brass Bear Antiques
In order to learn more about Peter and his foray into the antiquing business, we met at Brass Bear Antiques in Hoover to check out each of his booths.
Bham Now: How long have you been into antique'ing?
Peter: "I've been a Realtor for 20 years, but I've considered myself an antique dealer since the 2nd grade! It's something inside me that I can't turn off—I always have my eye out for the next big find.

In fact, while I was working for Coldwell Banker in Kansas City, I wanted to open a brokerage in an older part of town. Unfortunately, we had no budget to decorate the place. So I went to work scouting out pieces at local garage sales, finding furniture on the curb, etc. People were blown away by how good it looked!

Over the past seven months, I've sold a decent amount of antiques and collectibles at Brass Bear Antiques. But at the end of the day, it's a fun pastime for me. I'm basically breaking even, but I love every minute of it."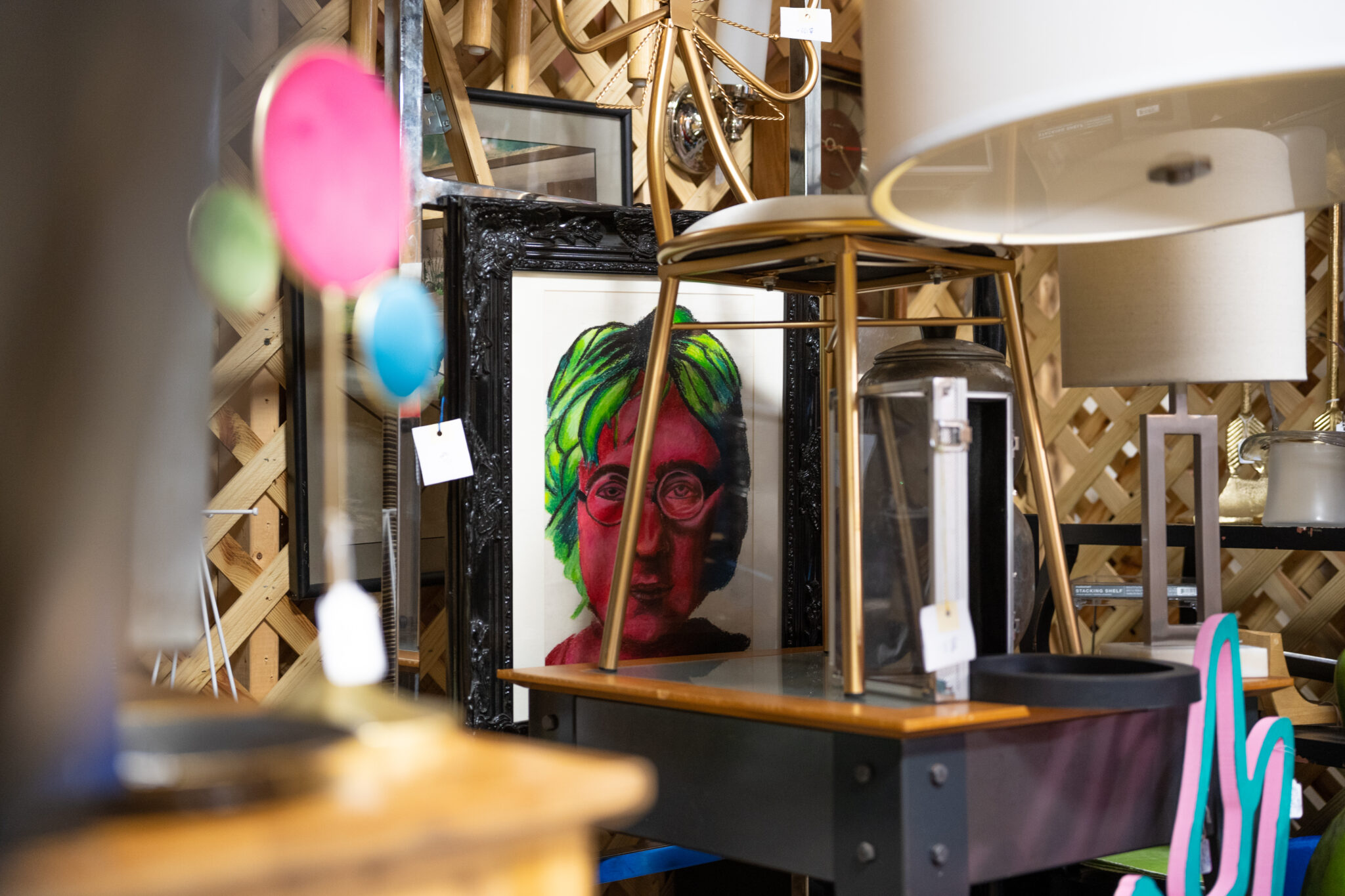 Bham Now: How do you find the items in your booths?
Peter: "I always keep an eye out for pieces I think would fit in my booths. I've picked up pieces from the curb, from garage sales, from homes that I'm flipping and more. I've even 'dumpster dived' and found really great pieces! It's amazing what people will throw away."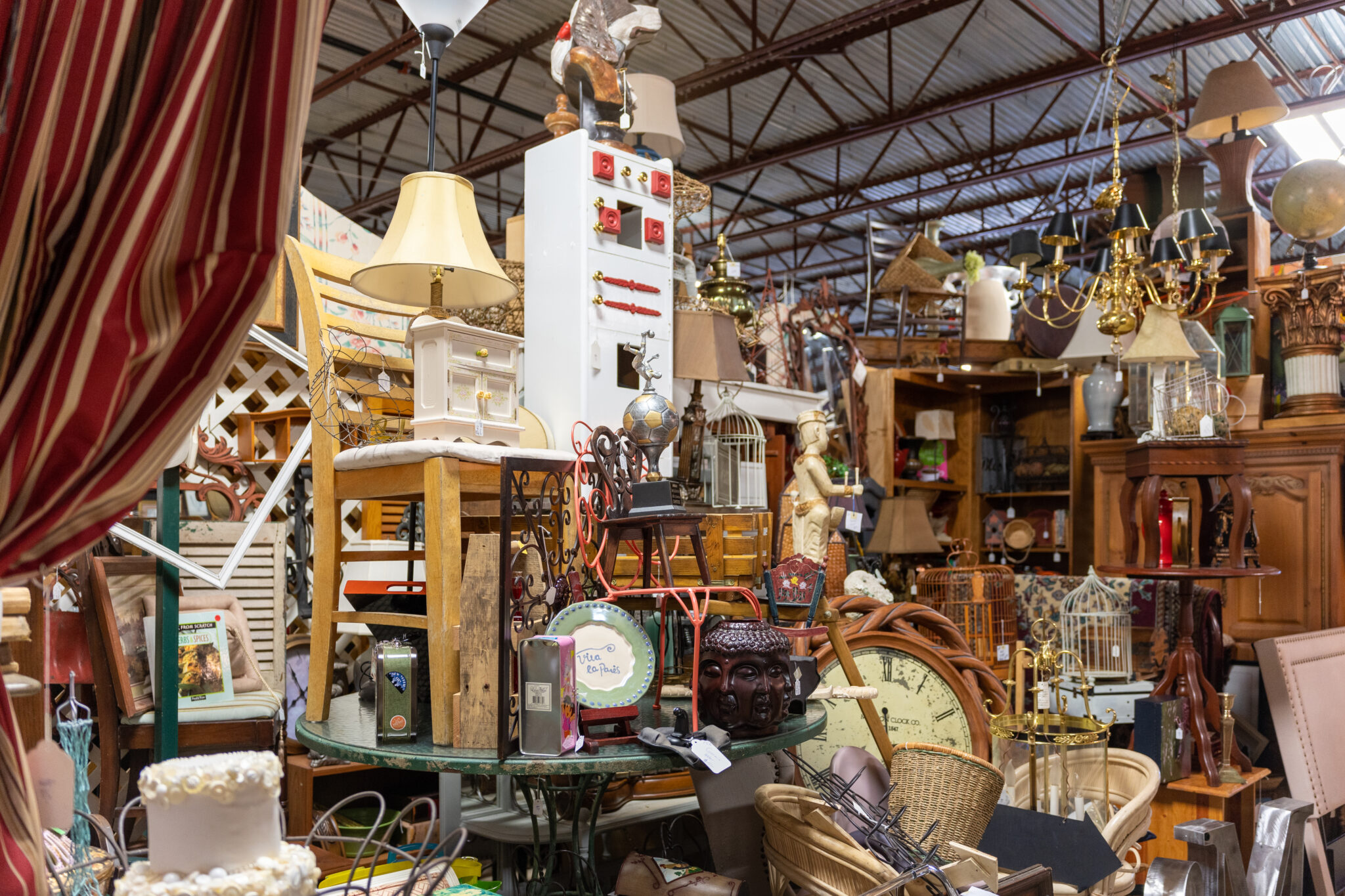 Bham Now: What do you stock in your booths at Brass Bear?
Peter: "I've got seven booths at Brass Bear that are chock-full of antiques, collectibles, furniture, you name it. One booth I have reserved for Mid-Century Modern pieces—those are very hot right now. Another booth I fill with Arts & Crafts and Mission-style pieces. The other five are eclectic—you never know what you'll find!"
Bham Now: What would you say to people who are visiting Brass Bear for the first time?
Peter: "Just keep your mind open! You never know what you'll find, at any of our booths. You just have to come in and look!"
Want to Learn More? Check out Peter's Booths at Brass Bear Antiques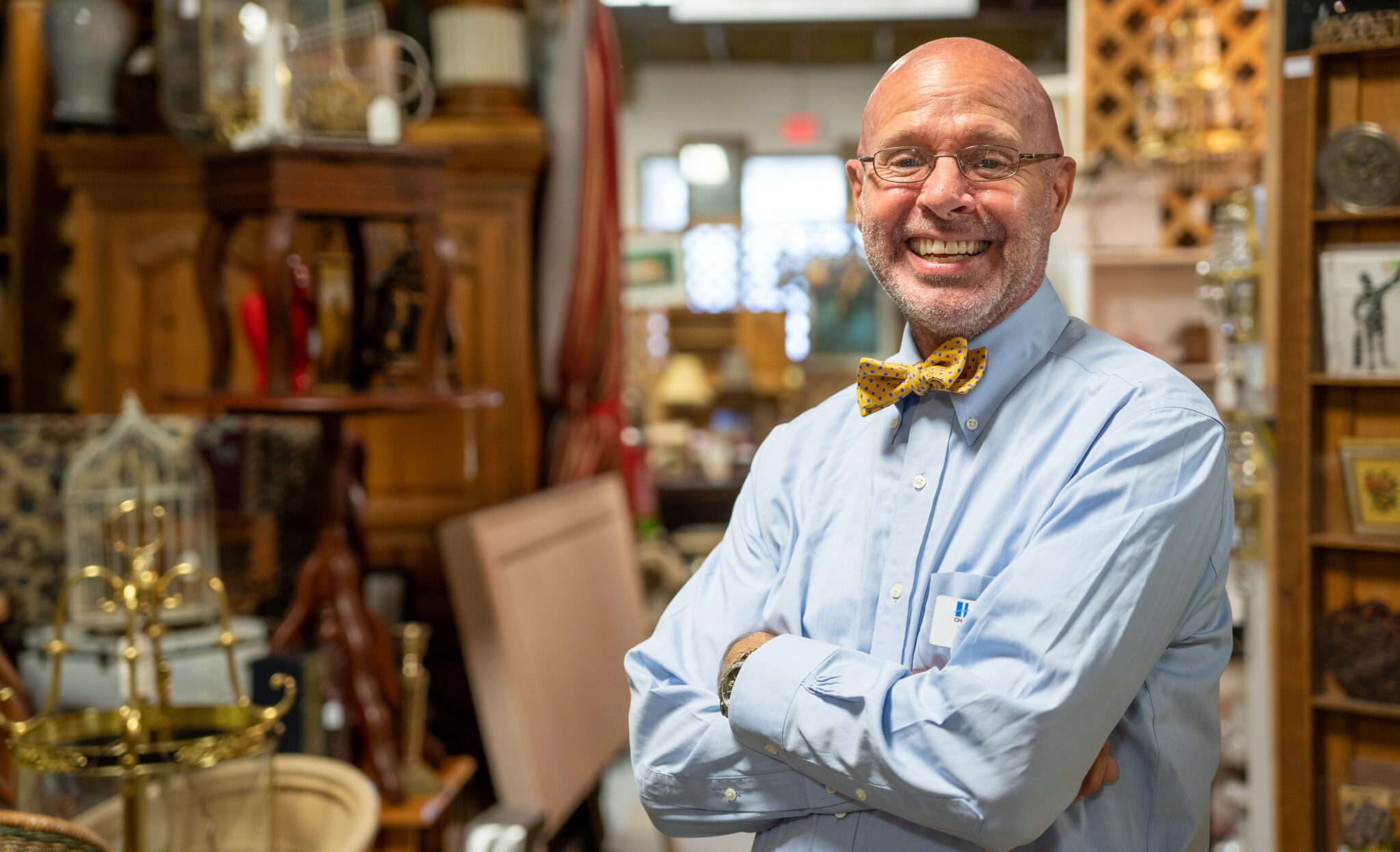 When Peter isn't stocking his booths at Brass Bear or singing with the Steel City Men's Chorus, he's busy helping his clients find their dream homes in Hoover. Whether you're buying or selling a home, you can learn more by reaching out to Peter at LAH Real Estate's Hoover office:
Have you visited Brass Bear Antiques? What did you like? Tag us @bhamnow to let us know!
Sponsored by: