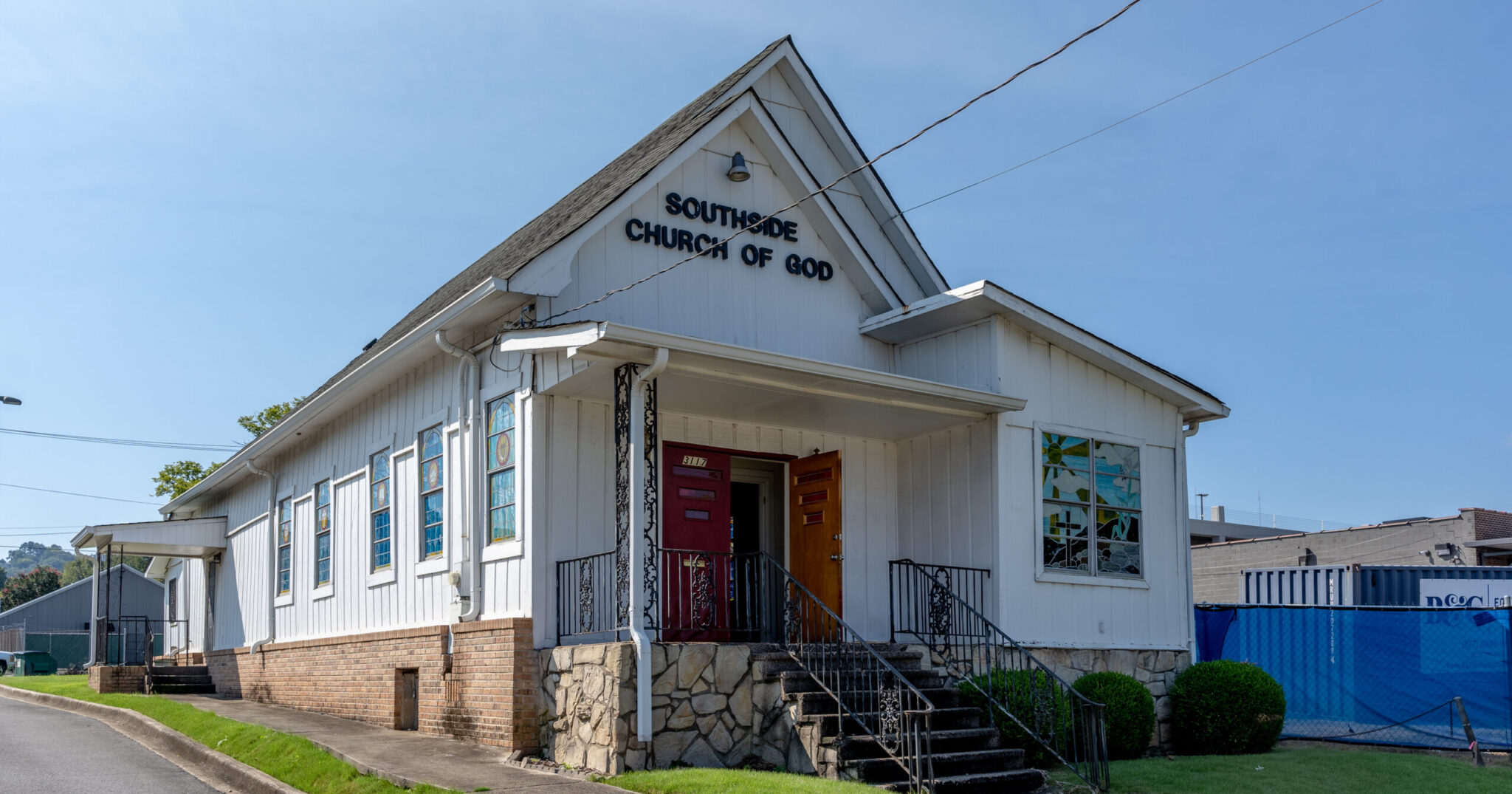 What images do you conjure up when you think about Birmingham's Lakeview District? Delicious restaurants like Jack Brown's and Automatic Seafood? Nightlife at bars like Innisfree and Sidebar?
Not that long ago, Lakeview was a "streetcar suburb" in Birmingham. Recently, we visited the former Southside Church of God in Lakeview to learn a bit more about the history behind one of Birmingham's most popular areas.
Southside Church of God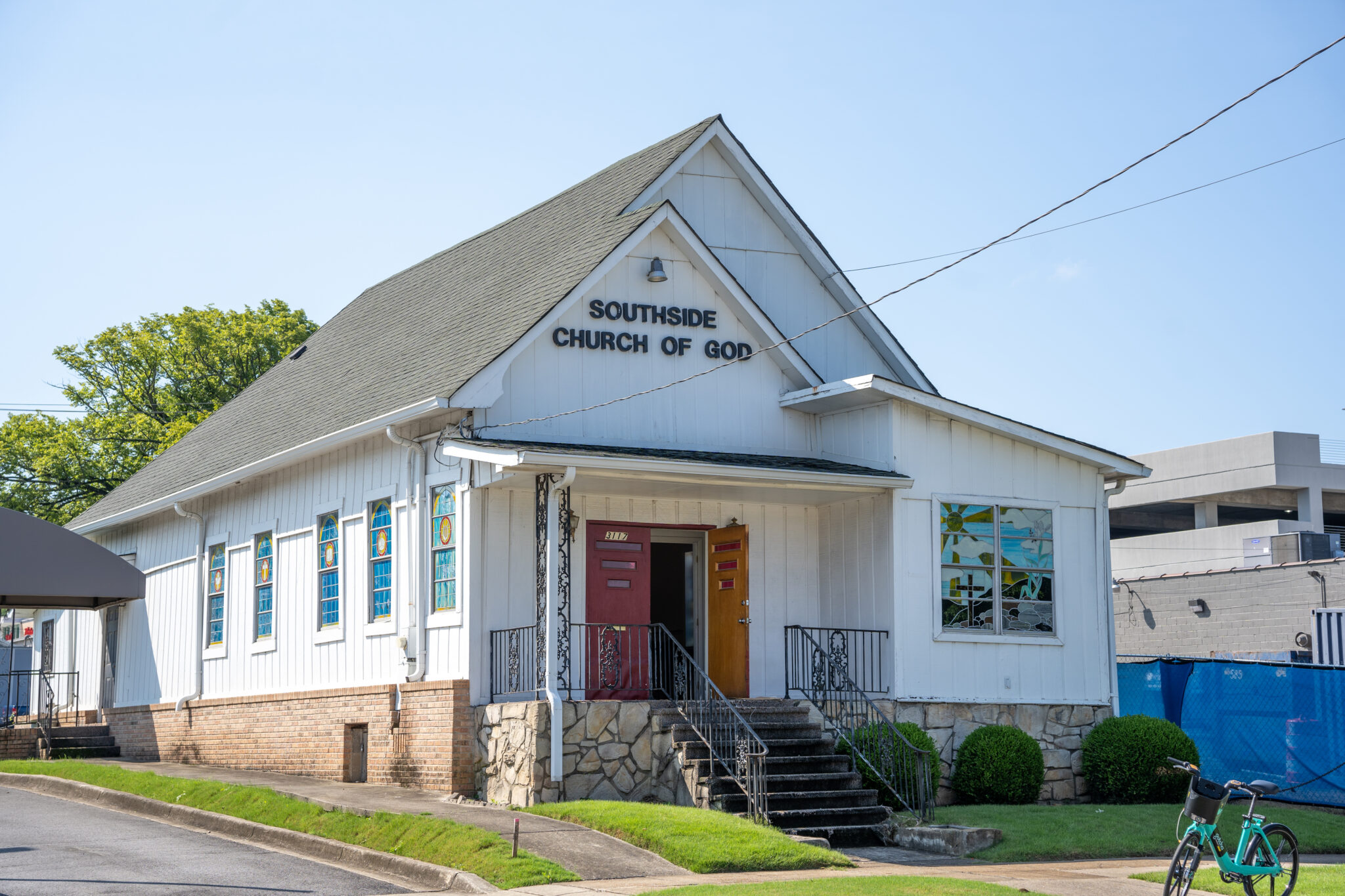 If you drive through Birmingham's Lakeview District, you might notice a tiny white church building along 7th Avenue South. Information on this former church, which is now being utilized as temporary offices for Brasfield & Gorrie, is hard to come by. As far as I can find, the only reference to the building is in the National Register of Historic Places, which reads:
Southside Church of God. 3117 7th Avenue South. (c. 1920s; 1960s).

One story African American vernacular church with c. 1960s weatherboard siding, double front gable, fixed wood windows with c. 1960s stained glass. This church is still in use.

National Register of Historic Places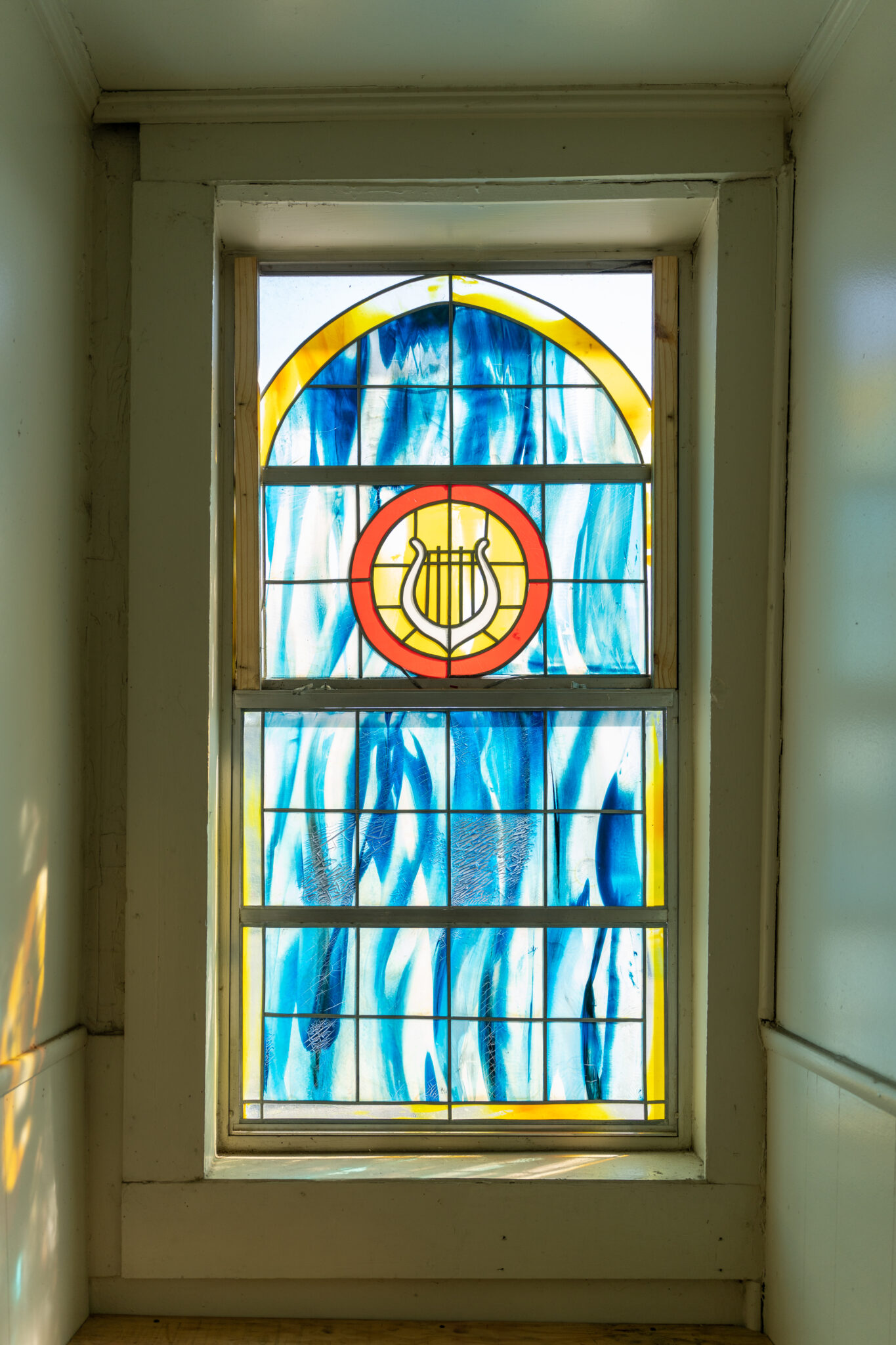 Although the church's congregation no longer uses the tiny, one-story and one-room church, the building remains significant. In fact, it's one of the few surviving examples of Lakeview's history as a residential suburb.
One of Birmingham's Early Streetcar Suburbs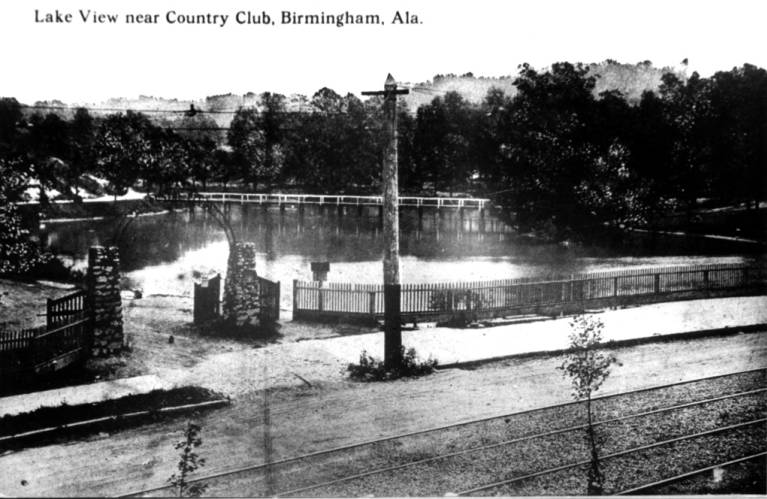 "The [Lakeview] District provides excellent documentation of this physical shift where, prior to 1926, white middle class residences, businesses, churches, and schools, were constructed immediately adjacent to, or within blocks of, African American residences, churches, and schools."

National Register of Historic Places
In the late 1800s, Lakeview was founded as a "streetcar suburb" for the budding city of Birmingham. The man-made Lakeview Lake, one of the suburb's most popular attractions, included a pavilion, a theater and even a hotel visited by Presidents Grover Cleveland and Benjamin Harrison.
During the early decades of Lakeview's existence, the neighborhood organically developed as a "racially, ethnically, and economically mixed" melting pot in Birmingham. In fact, it wasn't until the City's 1926 Zoning plan—which officially divided residential districts by race—that Lakeview's demographics began to shift.

"After 1926, no new residences were built, and no new churches or schools were built for whites. However, many commercial or light industrial structures were constructed, and several African American churches or schools were reconstructed or refaced."

National Register of Historic Places
Eventually, a high court declared Birmingham's 1926 Zoning plan unconstitutional. After all, the United States Supreme Court struck down racial zoning in 1917 in Buchanan v. Warley. However, the damage was done. During the 1950s and 1960s, dozens of residential resources—restaurants, grocery stores, schools, churches and more—were demolished. New banks, garages, warehouses and more took their place as Lakeview transitioned into an industrial district.
Take a Slow Drive Through Lakeview—You Might Learn a Thing or Two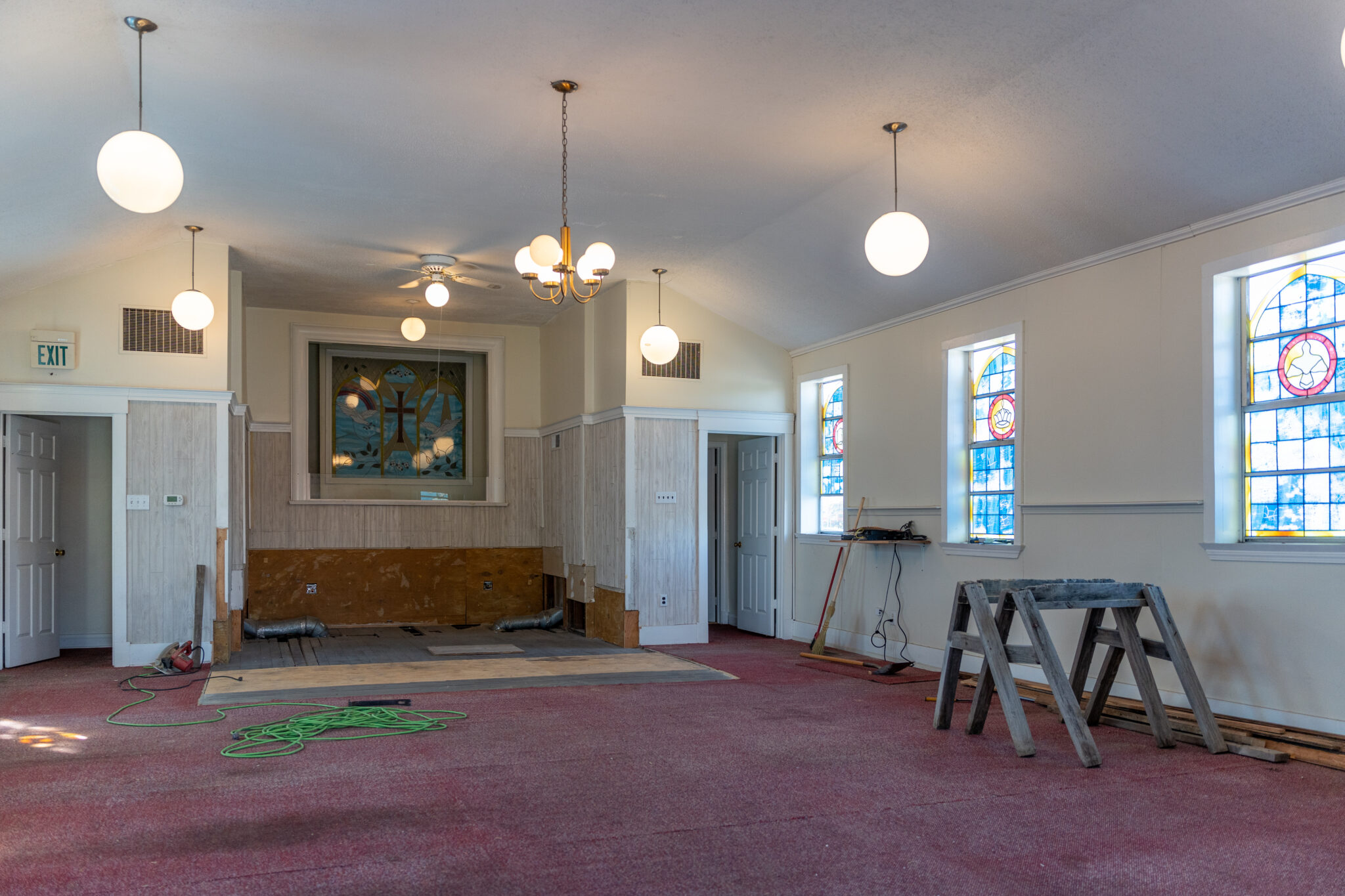 Luckily, some examples of Lakeview's early days—such as the Southside Church of God—still exist. For a full list of historically (and culturally) significant structures in Lakeview, check out this supporting document from the National Register of Historic Places.
Know of more fun facts about Lakeview? Tag us @bhamnow to let us know!