Sponsored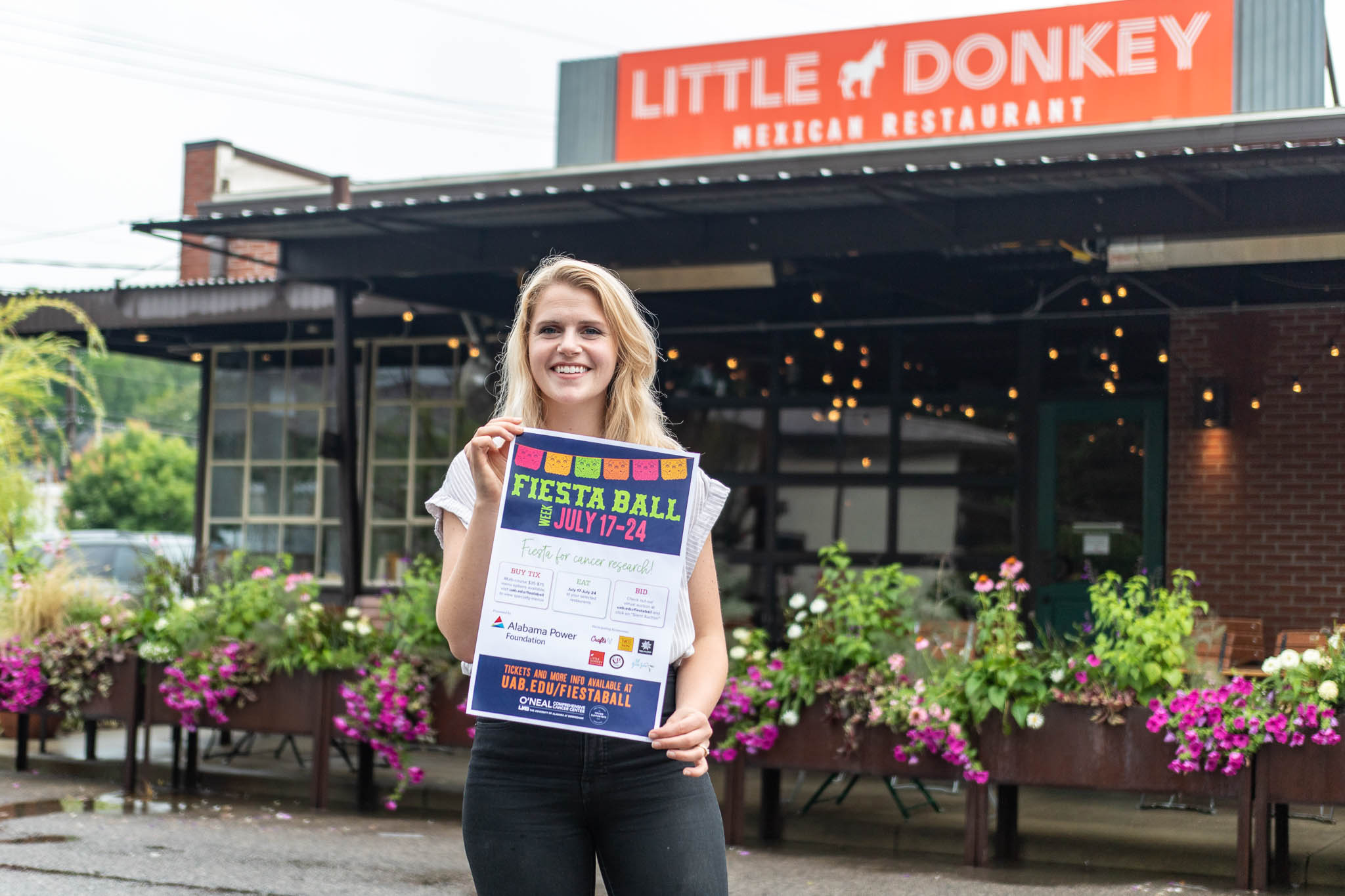 Eat at one of six Birmingham Mexican or Tex-Mex restaurants during Fiesta Ball Week, July 17-24 and support cancer research while you dine. Meal tickets range from $35 per person to $75 for a family meal, depending on where you go. Your money goes to two good causes: supporting local restaurants and the O'Neal Comprehensive Cancer Center at UAB. Get your tickets before midnight on July 14. Keep reading for all the details.
Here's which restaurants are participating + what's on offer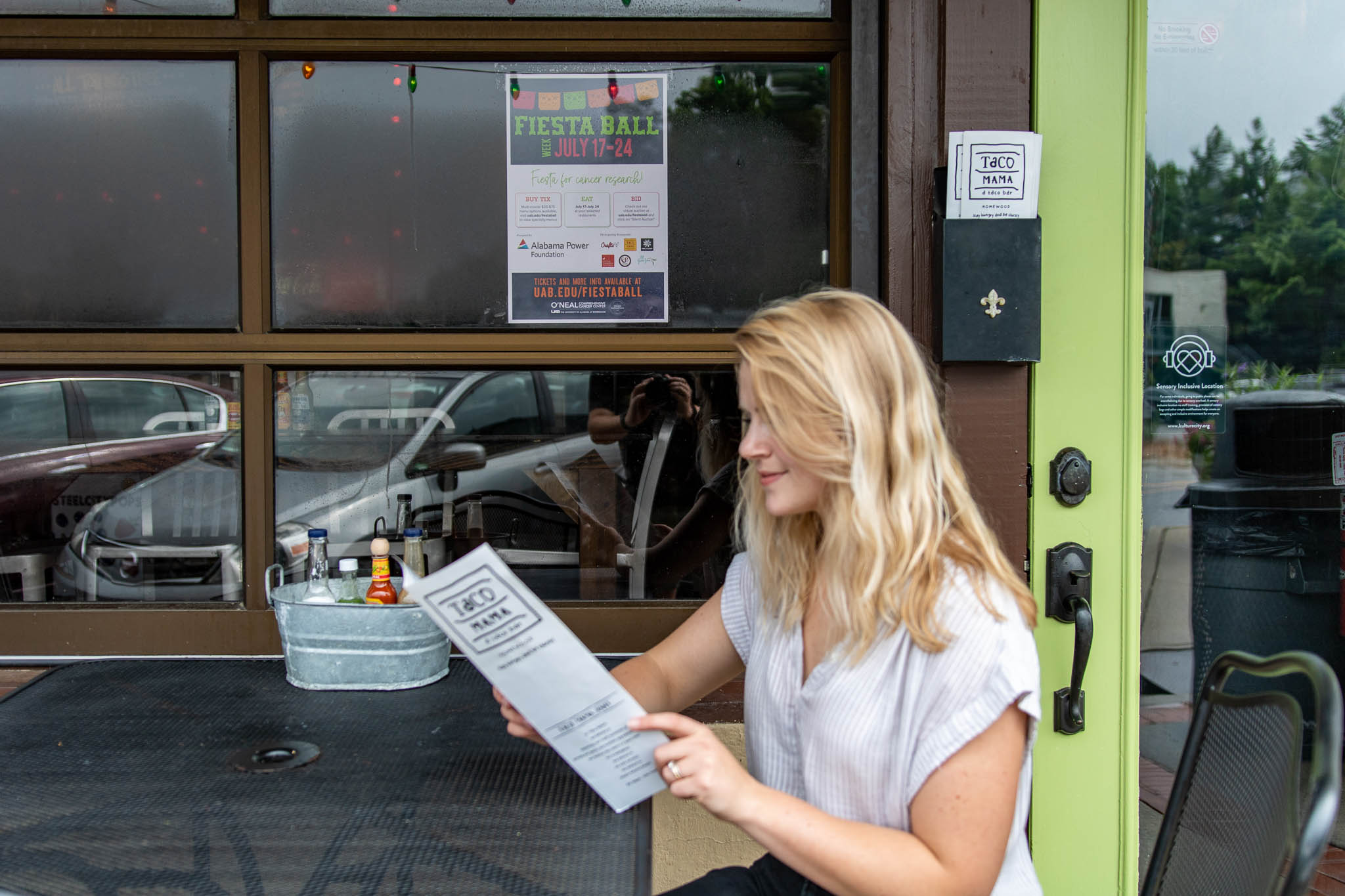 Each participating restaurant will be offering a special menu to Fiesta Ball Week participants. Click on the name of the restaurant for all the details. You can't use your tickets with any meal delivery services, and your tip's not included.
Single meal options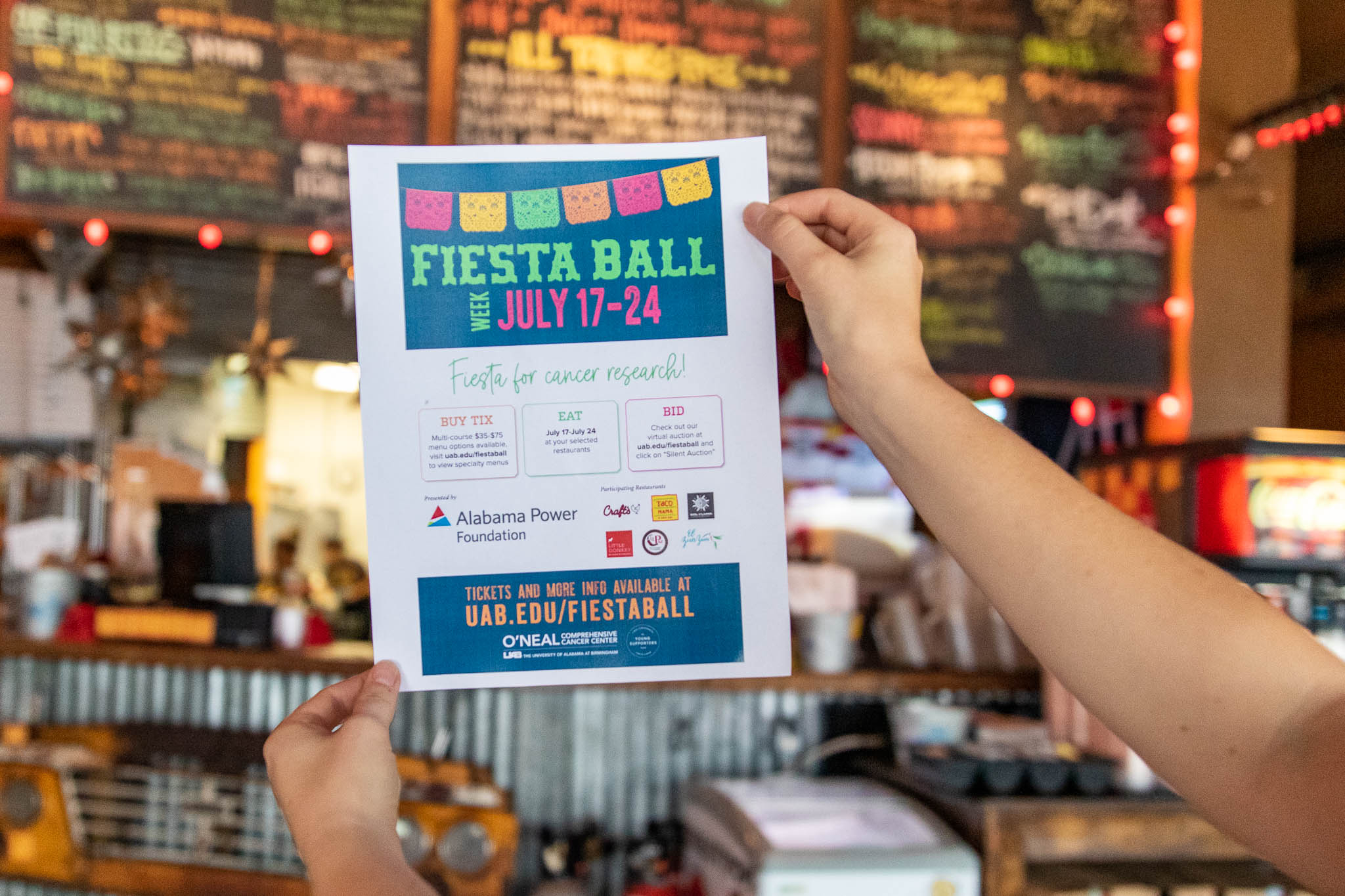 Family meal options
Know you wanna go? Get your tickets before midnight on July 14.
Fiesta Ball Week's all for a good cause + there's an online auction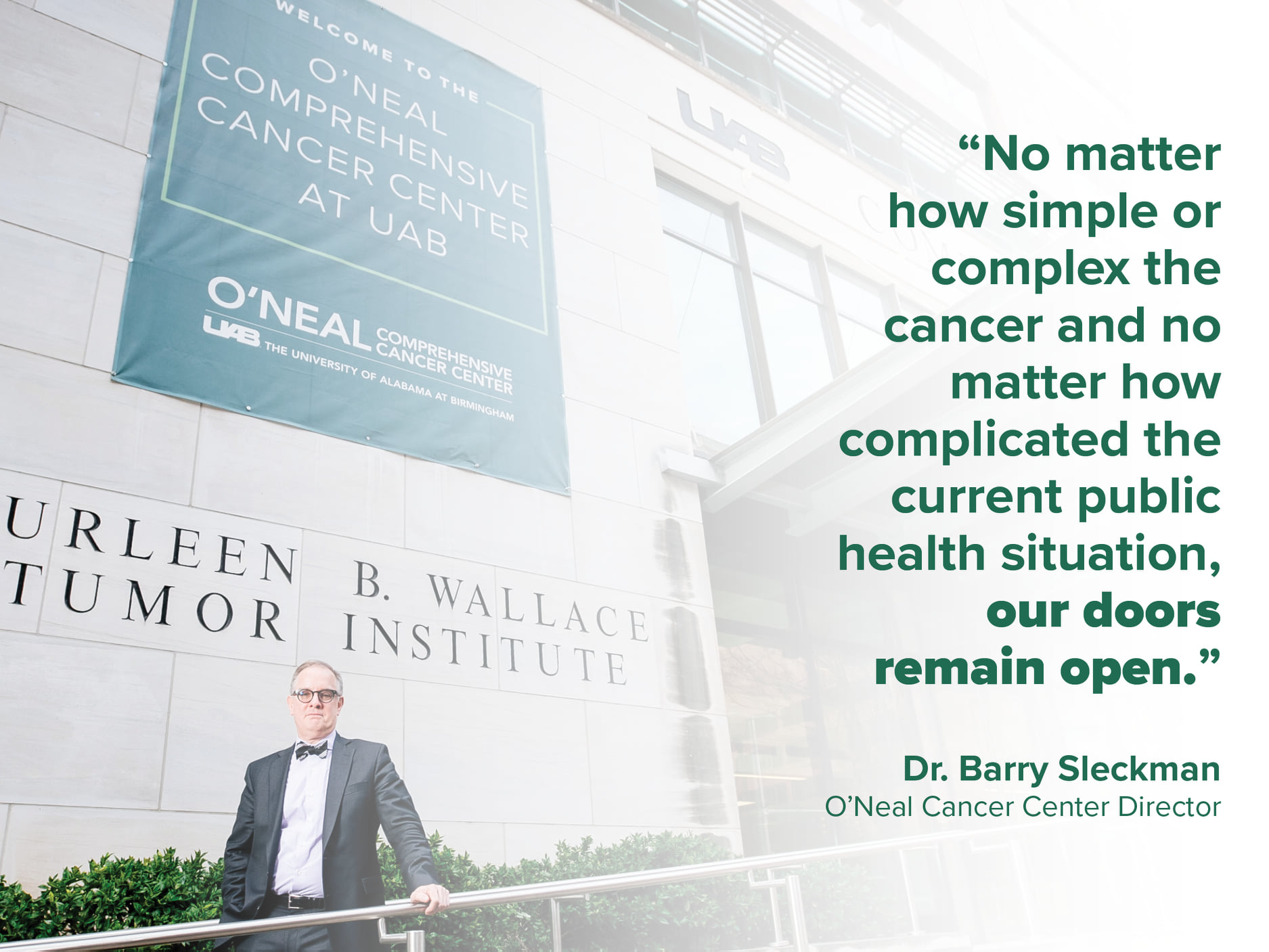 Unfortunately, like so many other things, Fiesta Ball was cancelled last year due to the pandemic. But Fiesta Ball Week is a new form of this annual event, hosted by the Young Supporters Board, and it's better than ever.
In addition to eating at the six local Mexican or Tex-Mex restaurants, you can also participate in an online auction—no ticket required. All proceeds from the auction support the Mary Ann Harvard Young Investigator Grants at the O'Neal Comprehensive Cancer Center. The grants help early-career scientists at the O'Neal Cancer Center jump-start their research programs.
Here are just a few of the things you can bid on at the auction:
Alabama football autographed by Coach Nick Saban 🏈
Weekend vacation at Lake Martin 🚤
Round of golf for two at Pursell Farms 🏌🏽‍♂️
Here's when it happens:
Start time: 12:01AM, Saturday, July 17
End time: 5PM, Saturday, July 24
Get involved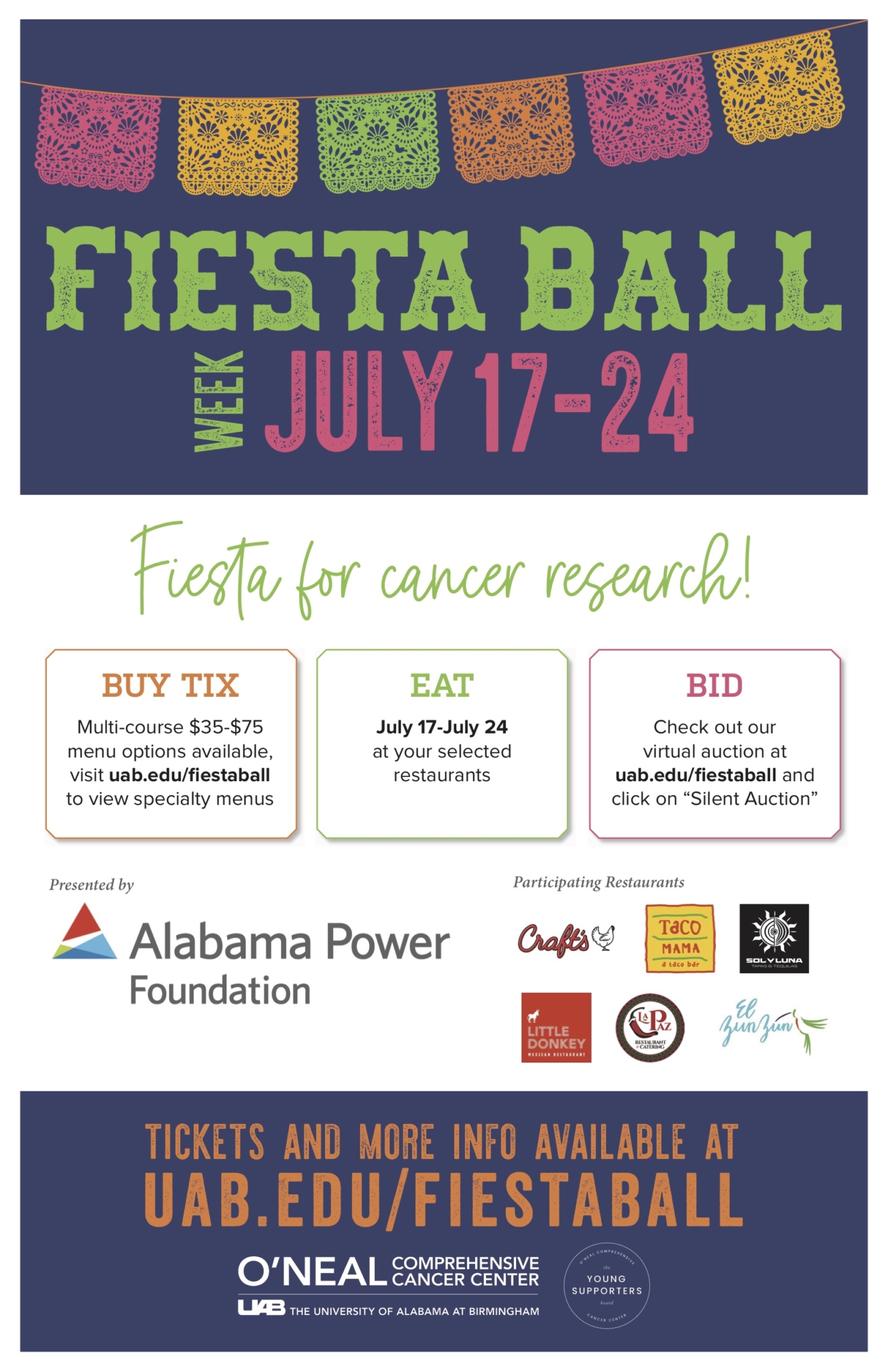 Bring your tickets to your designated restaurant any time during Fiesta Ball Week to get your meal.
Find out more about Fiesta Ball Week and make your plans now to be a part of the fun.
Sponsored by: