Sponsored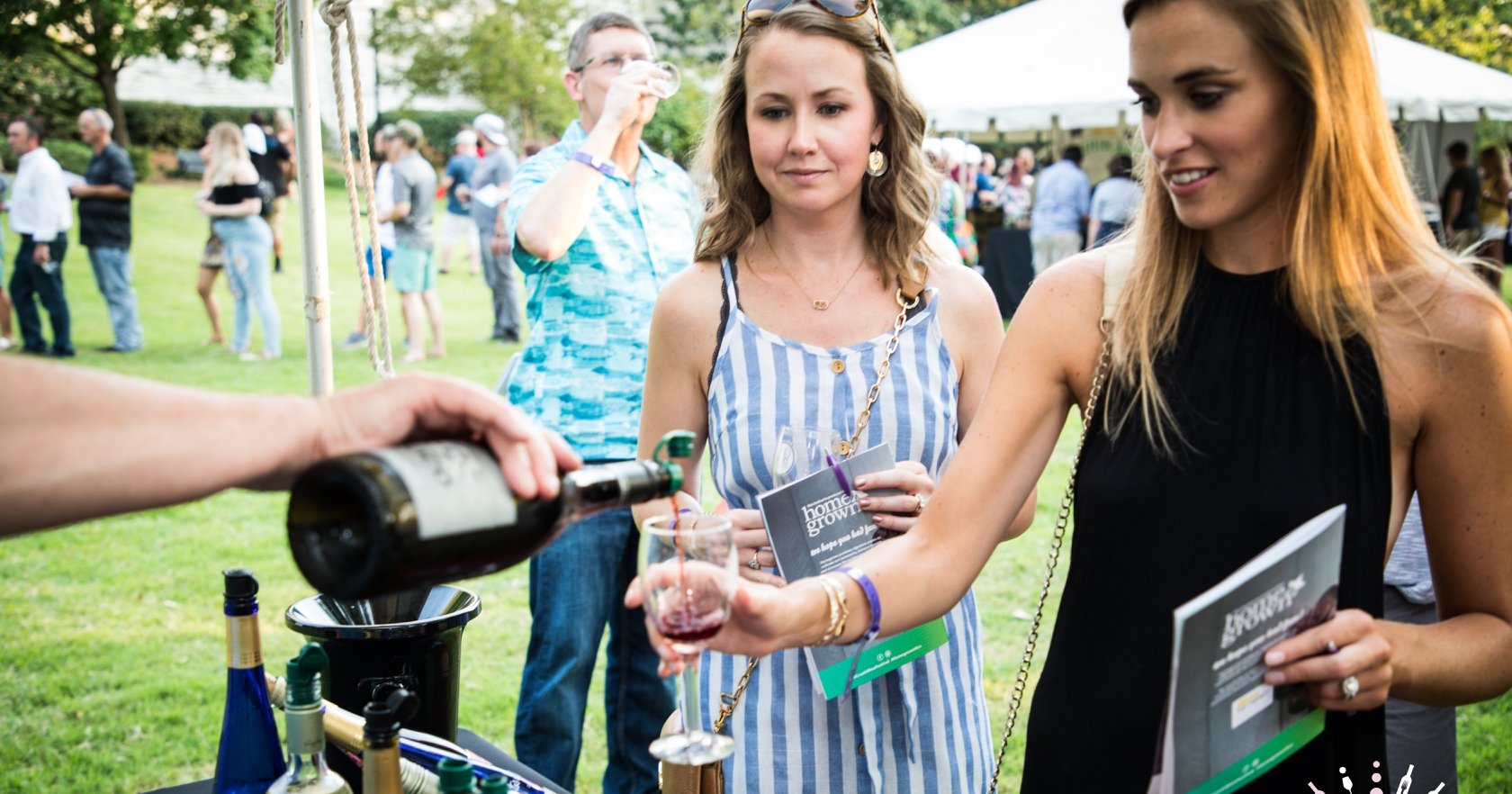 It's never too early to start prepping for a weekend of wine, plus a lot of other good things. The seventh annual Crush Wine and Food Festival returns to Huntsville this year on September 25. It may be a few months away, but tickets are already on sale. Use the code BHAMNOW to get $10 off your tickets. Keep reading for all the details.
1. A fun and fruity festival weekend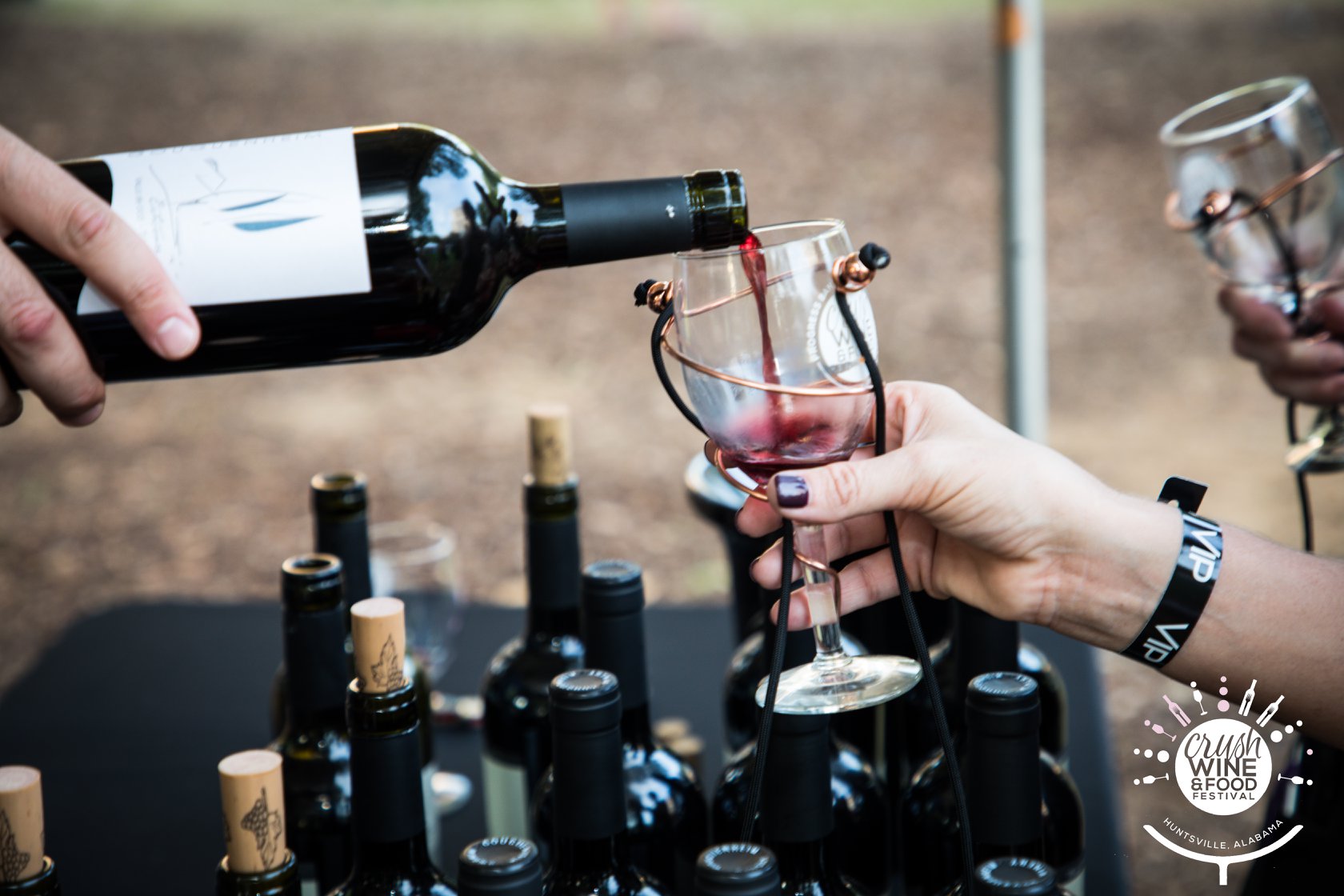 Crush Wine and Food Festival is in its seventh year of celebrating and educating people about wine. On September 25 from 3PM-7PM, you can mosey around Big Spring Park and taste dozens of wines, plus a whole lot more, with your pals. Honestly, I can't think of a better date night or girls day out than a festival dedicated to wine.
There are some cool new additions to Crush this year, from events surrounding the festival to the new Whiskey and Wild Game Garden. More on that below.
Here's the full run of show for the weekend:
Ready to crush it? Get your tickets to Crush Wine and Food Festival today.
2. Wine, whiskey + wild game
The main event of the weekend is, of course, the wine festival itself. This year's festival comes with more than just the chance to sip your way through a variety of excellent wines. Actually, it's a triple threat for 2021.
Crush Wine and Food Festival now includes a Whiskey and Wild Game Garden, where you can sample whiskeys from across the world. You can pair them with several options of unique wild game as well, from across the country.
With so many options to choose from, definitely make sure you pace yourself.
3. There's a ticket that's right for everyone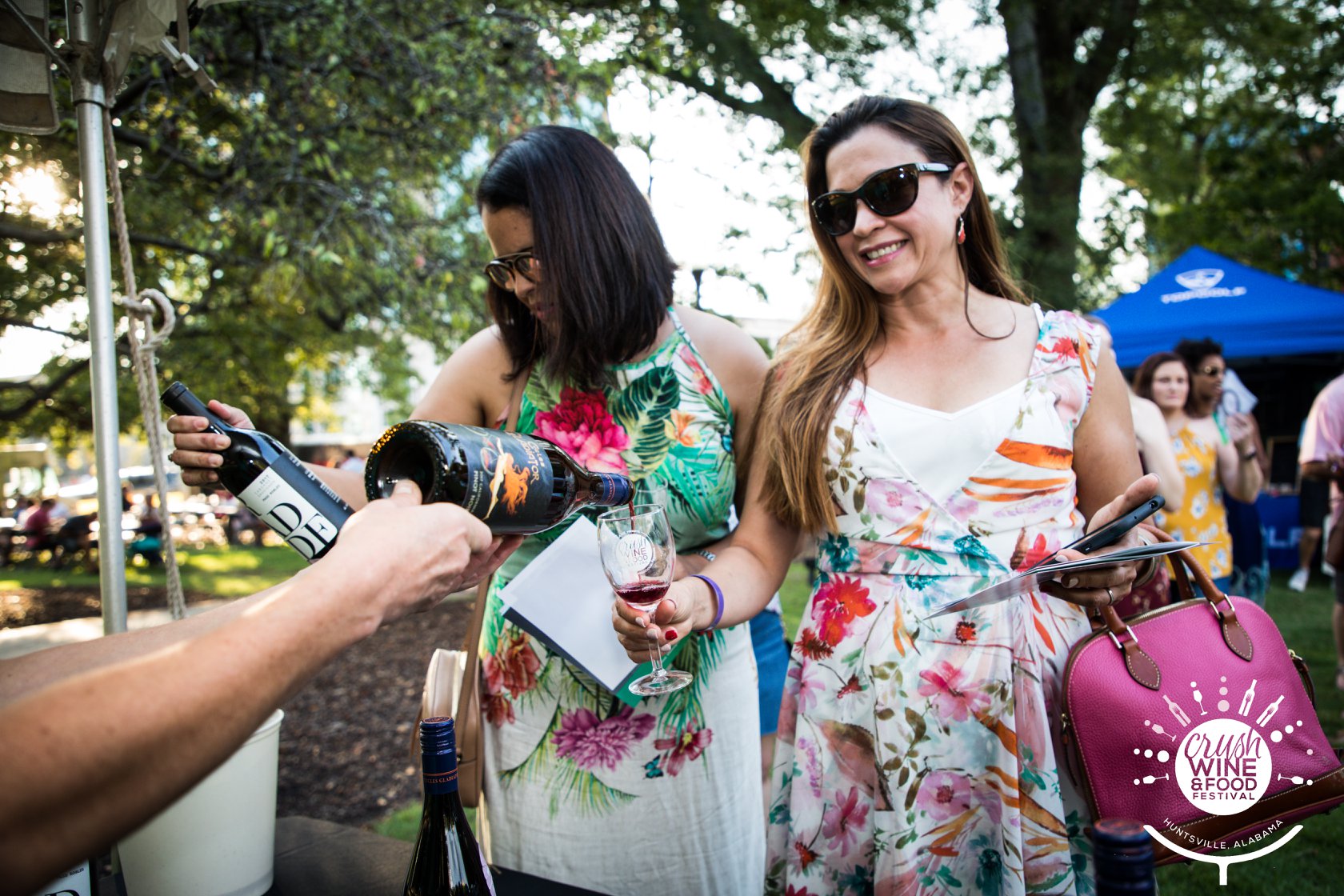 Whether you're new to wine and can't tell the difference between Merlot and Muscato or you're a seasoned taster looking to test your wine knowledge, there's a ticket option for you.
General Admission – $55

The GA ticket option gets you into the festival and lets you taste all the wine you want (just be safe about it, obviously). It gets you in the gate and gets you a glass, but without access to the whiskey garden.

General Admission bundle – $135

The GA ticket bundle gets you admission to both the wine festival and whiskey garden.

VIP Ticket bundle – $175

The VIP ticket bundle includes tickets to both the wine and whiskey sides of the festival, with special VIP access.

VIP ticket with Private Wine Tour – $175

The Private Tour ticket gets you access to the wine festival PLUS you get a private wine tour, led by one of Crush's "Wine Gurus". This includes behind-the-scenes access and personalized wine samplings. It's ideal if you want to really learn about wine.
Other Crush ticket options include adding on a charcuterie class (yes please!) or a chocolate truffle and wine pairing option. You can also add the Weekend Stay to your festival ticket package, which includes a two-night stay at the brand new Jefferson 106 hotel in downtown Huntsville.
One of the best things about Crush this year is that you've got plenty of options to choose from, from general admission to a full weekend stay. Everyone, wine newbies to the most experienced sommeliers, can enjoy the festival to the fullest.
See all the ticket options here.
Ready to crush it?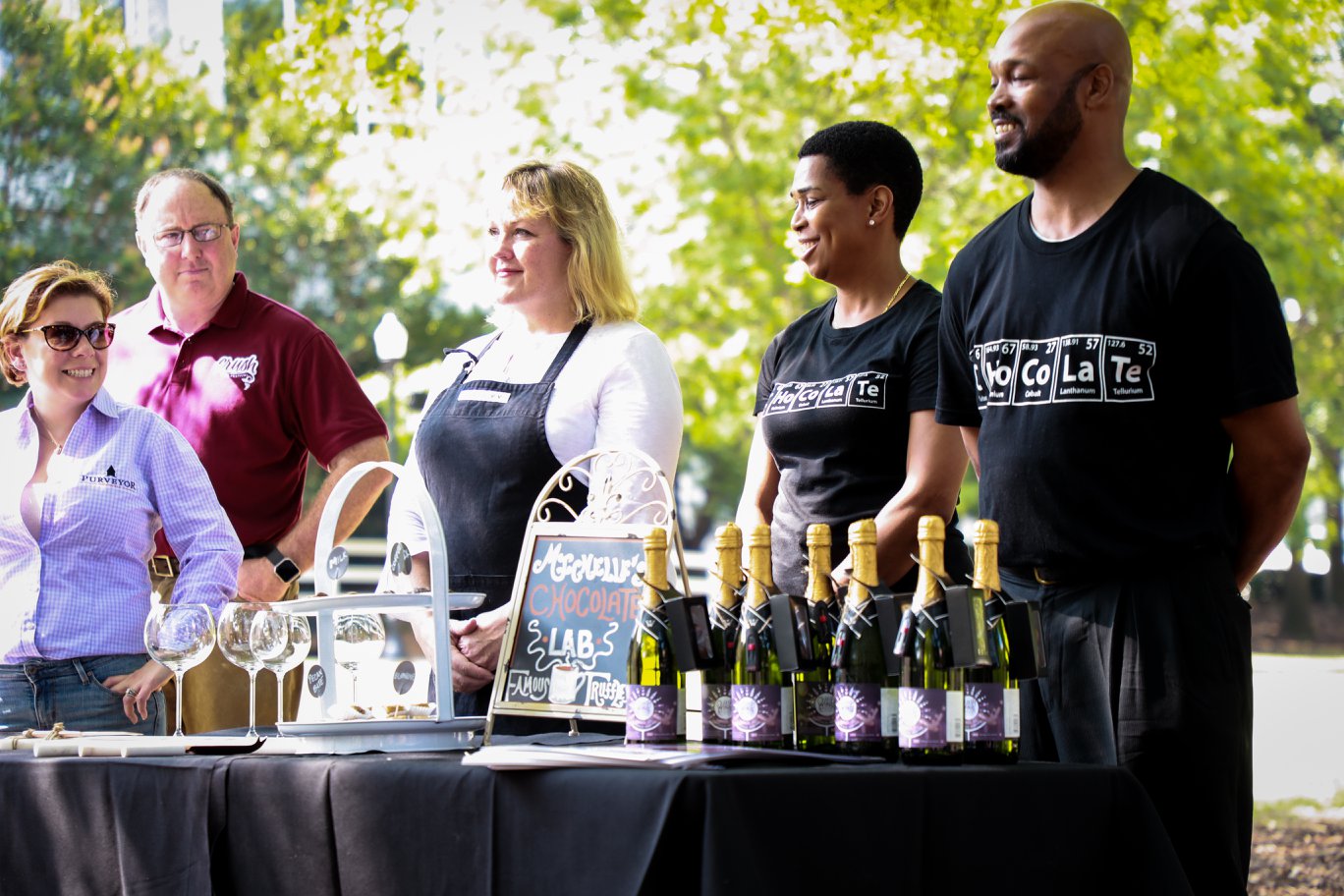 I've waited this whole article to make that pun.
Crush Wine and Food Festival is a great time, and this year will be even better with the addition of the new Whiskey + Wild Game garden. Plus, with a full weekend of VIP events, the fun doesn't have to stop on Saturday. Head on over to Big Spring Park this September to catch all the action.
Location: Big Spring Park East, 201 Church Street, Huntsville, AL. 35801
If you're ready to crush it, get your tickets to Crush Wine Festival today.
Sponsored by: