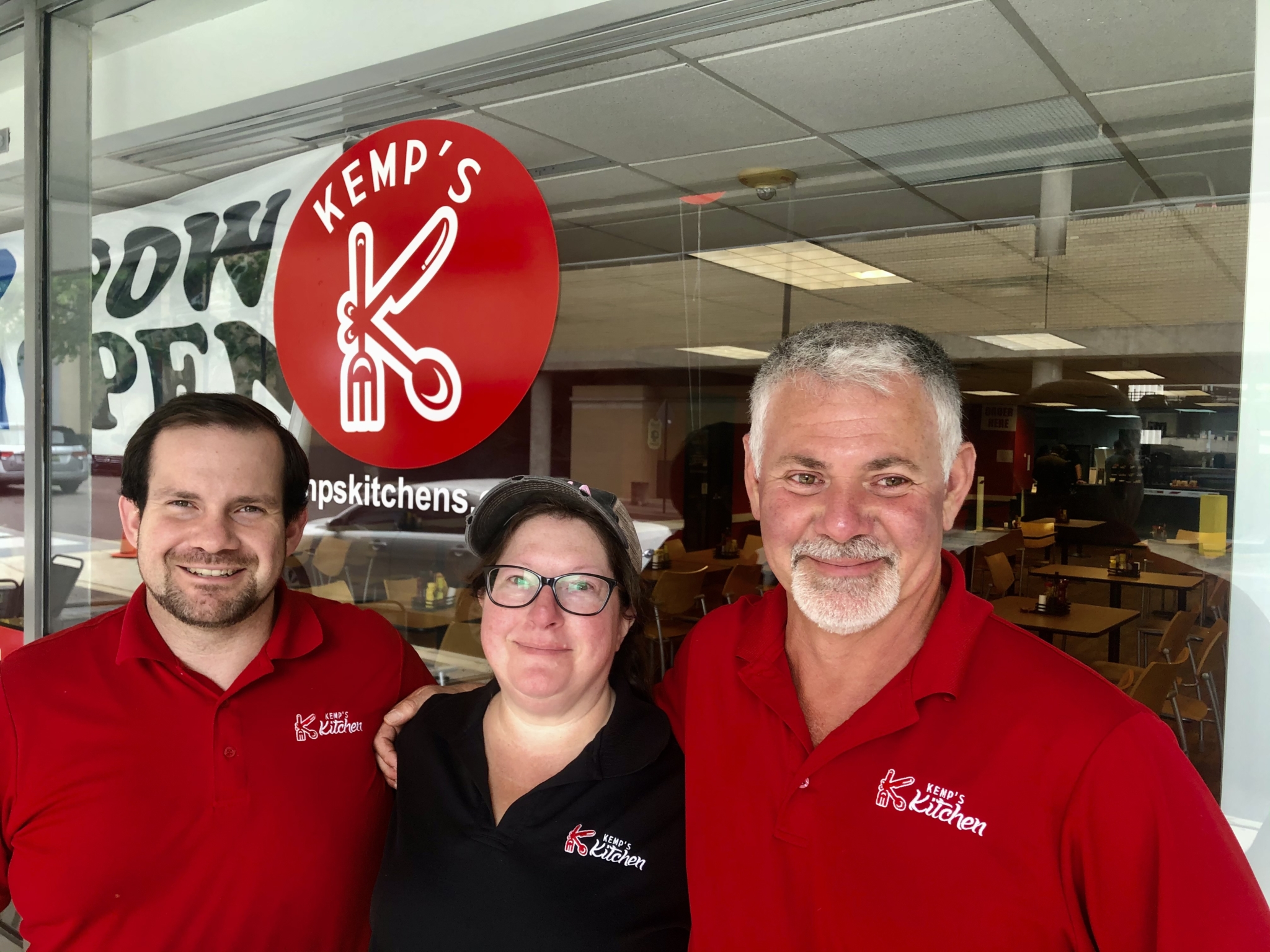 Kemp's Kitchen, a popular traditional American home-style eatery in Trussville, has opened its second location in downtown Birmingham at the old Sol's Sandwich Shop in the Two North Twentieth Building (2 20th Street North).
Earlier this week, I walked over to Kemp's from our Bham Now office which is only 4 blocks away on Morris Avenue. Here is a sneak peek of downtown's newest restaurant.
The Ultimate Mom and Pop Location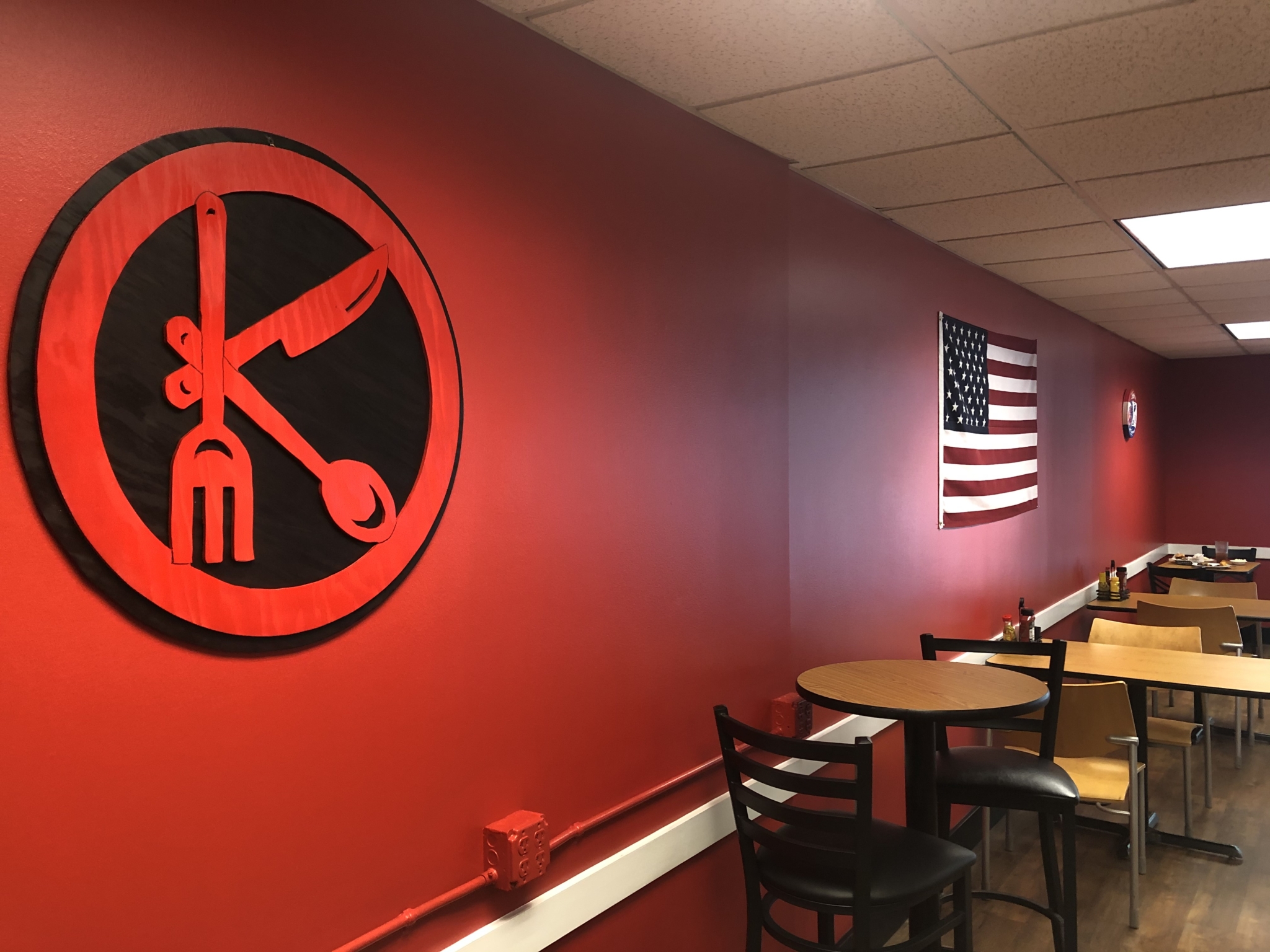 First, a little history. There must be something about the 2 20th Street ground floor storefront that attracts local mom and pop restaurants. Before the Kemp family moved in this month, the Bajalieh family (which also runs Slice in Lakeview) ran Sol's Sandwich Shop and Deli for 12 years at the location.
When I entered the newly renovated Kemp's Kitchen, I was welcomed by the Kemp family, Randy and Dianne Kemp – literally mom and pop – and their son Brian Kemp.
What to Expect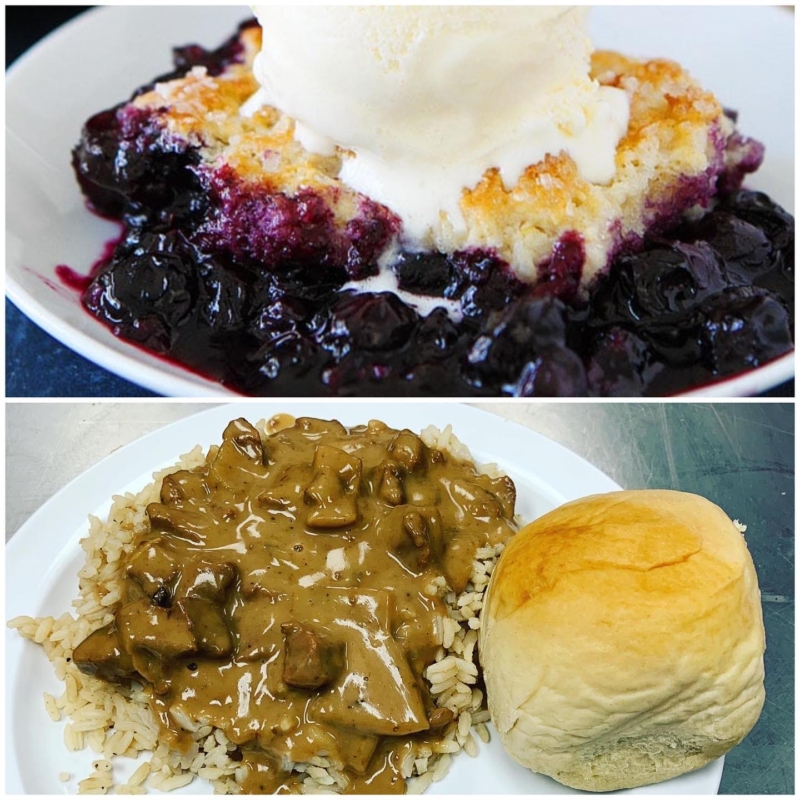 The Kemps told me they love to feed the body and soul. They do that by offering a very diverse menu that has everything from your daily meat and vegetables options to burgers, wings, rice bowls, wraps and desserts. Randy Kemp described it best:
"We're a cross between a mom and pop meat and three, and Buffalo Wild Wings."
Brian, who does much of the cooking, added, "We are really popular for our half pound burgers.. All of our desserts are homemade. The recipes are mom's, my grandmother's and mine."
Cathead Biscuits for Breakfast
Along with lunch and dinner to go options, the Kemps are also serving breakfast in the downtown area beginning at 7:00 am. It is sure to be a hit.
"We do breakfast. The most popular item are the handmade scratch biscuits. A lot of folks that are older call them "cathead biscuits" because they're so large. They're four inches wide by two and a half inches tall," said Brian.
Dine-in Hours and "Grab & Go"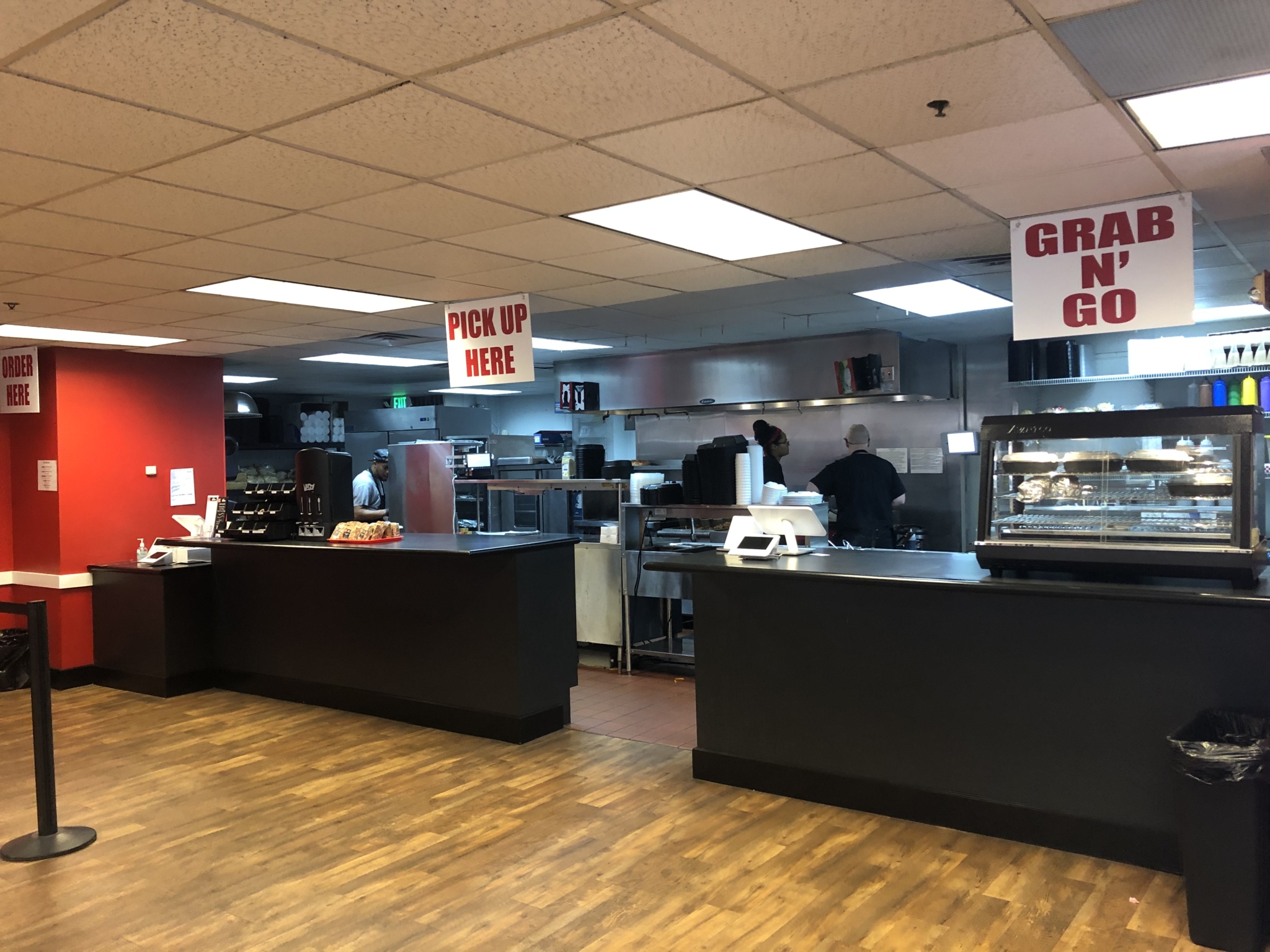 The restaurant is spacious and comfortable, a great place to gather with friends or co-workers. Kemp's Kitchen hours are Monday through Friday from 7:00 a.m. to 5:30 p.m.
The kitchen for dine-in closes at 3:00. From 3:00 to 5:30, it is "grab and go" hot and cold food for downtown residents and office workers seeking to provide a nice evening meal.
Kemp's also provides members in the armed forces a 15% military discount.
It's All About Family
Just like the previous occupants, Kemp's Kitchen is all about family and good wholesome food.
Randy Kemp gave some great advice. "You better bring your appetite."