Sponsored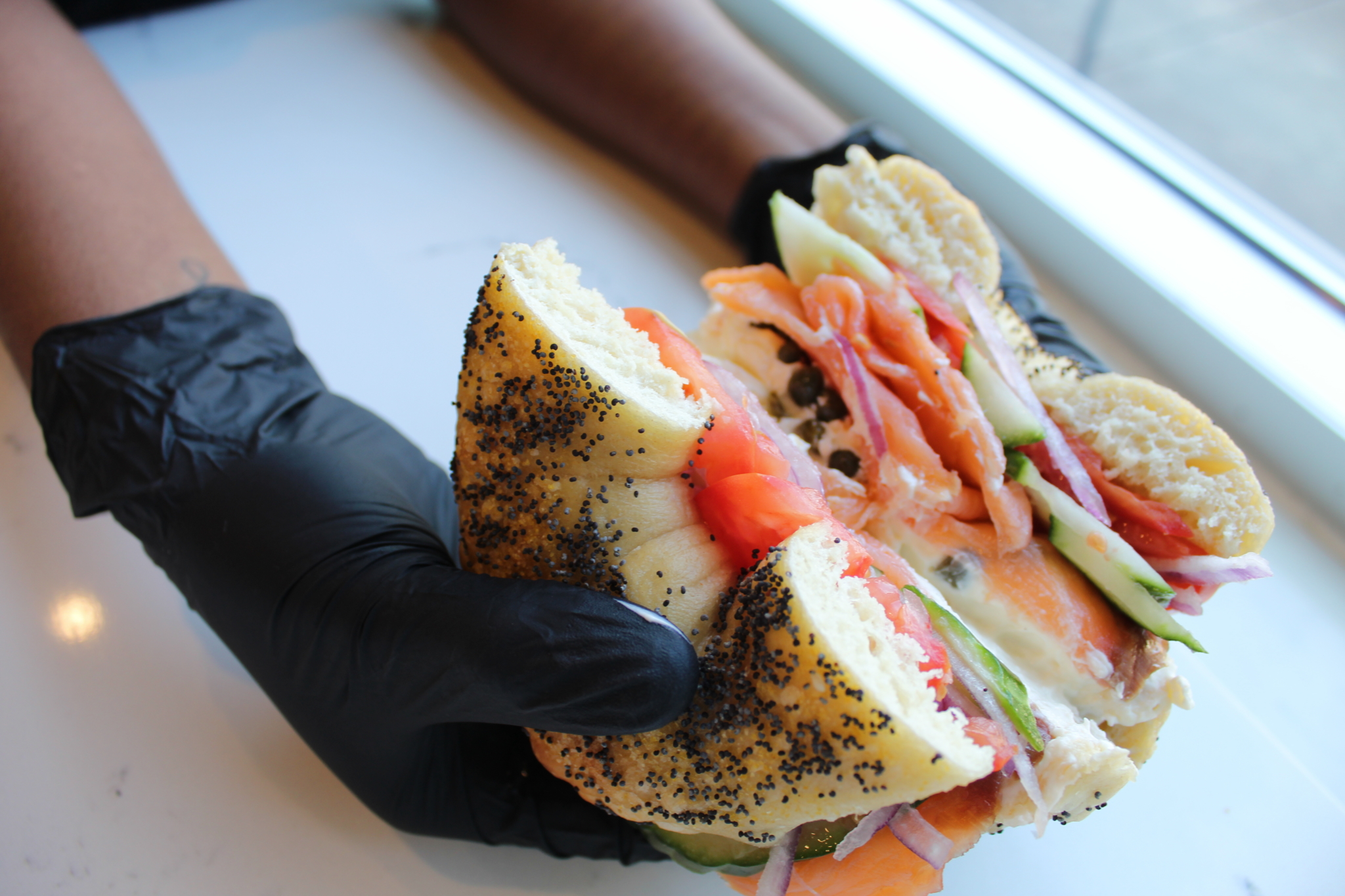 A Birmingham classic, Crestline Bagel Co. is spreading as much joy as they spread cream cheese on a fresh bagel. Let's take a look at how they're keeping things fresh with positivity and good vibes in, dare I say, unprecedented times.
Finding the silver lining amidst Covid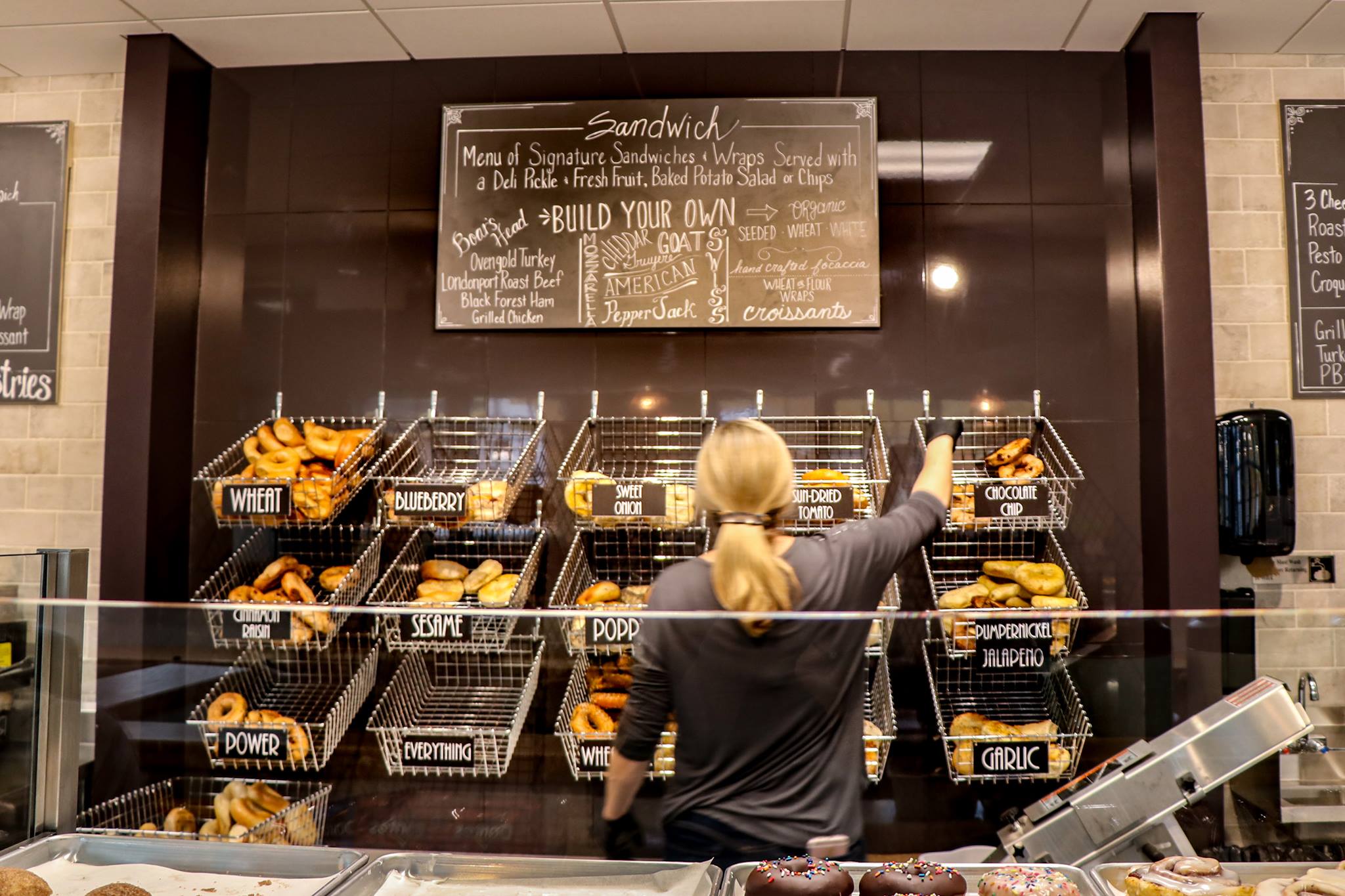 Bready or not, here they crumb. Most people know Crestline Bagel for their mouth-watering handmade bagels, breads and spreads. Not only are they busy whipping up our favorite bites, but they've been mighty engaged in our community by finding the silver lining during the pandemic.
Helping keep Bham safe one bagel at a time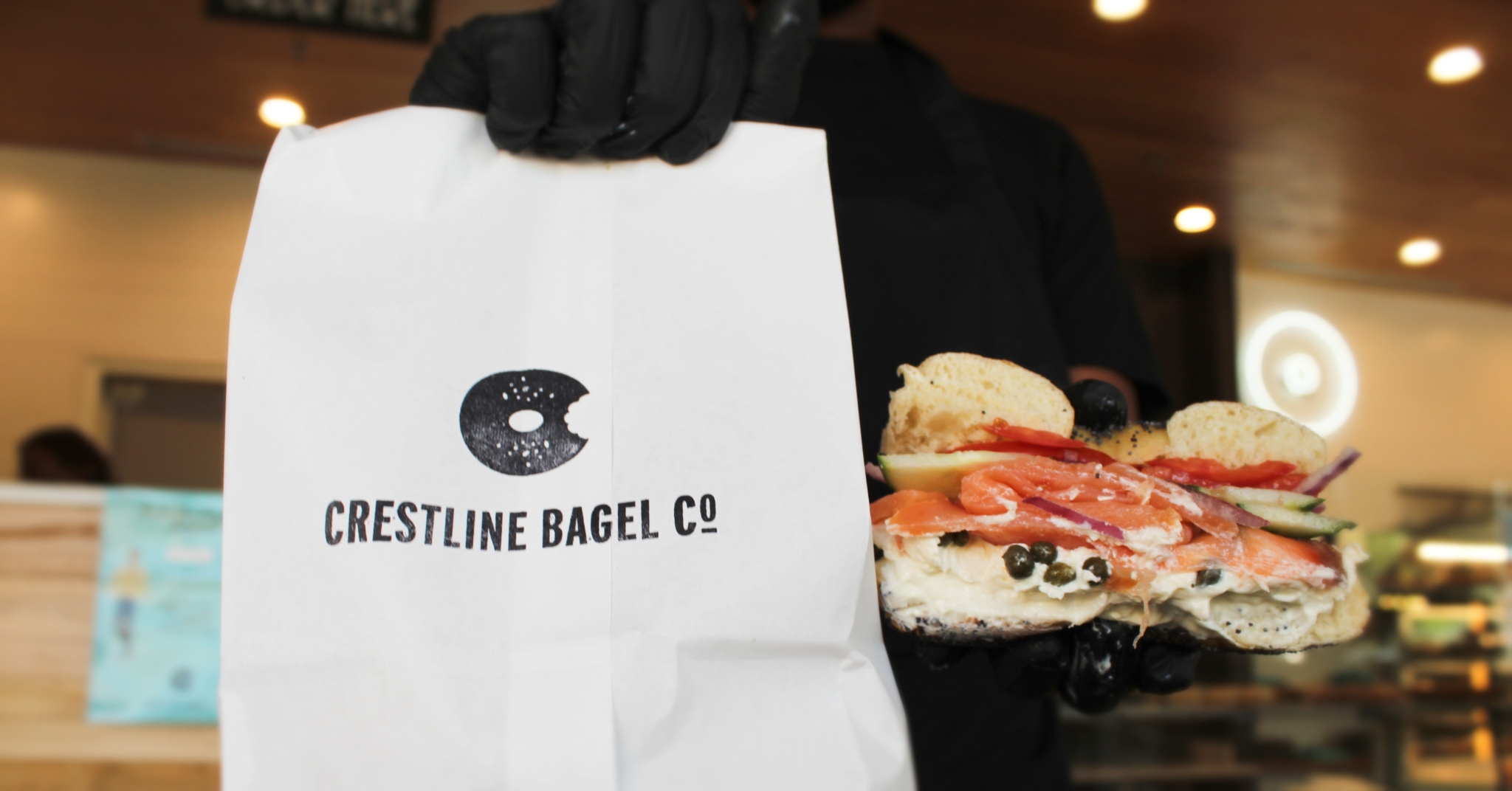 Last year was a doozy, to say the least. Like many restaurants around the nation, Crestline Bagel closed temporarily during the beginning of the pandemic. To pivot, they began to offer curbside pick-up and still do for those who've gotten used to the convenience.
To offer a helping hand, Crestline Bagel aided in feeding Covid testing sites around Birmingham. Our hardworking healthcare workers are bound to get hungry, so why not send a heaping help of appreciation with freshly made, local bites?
Making sure the kids are alright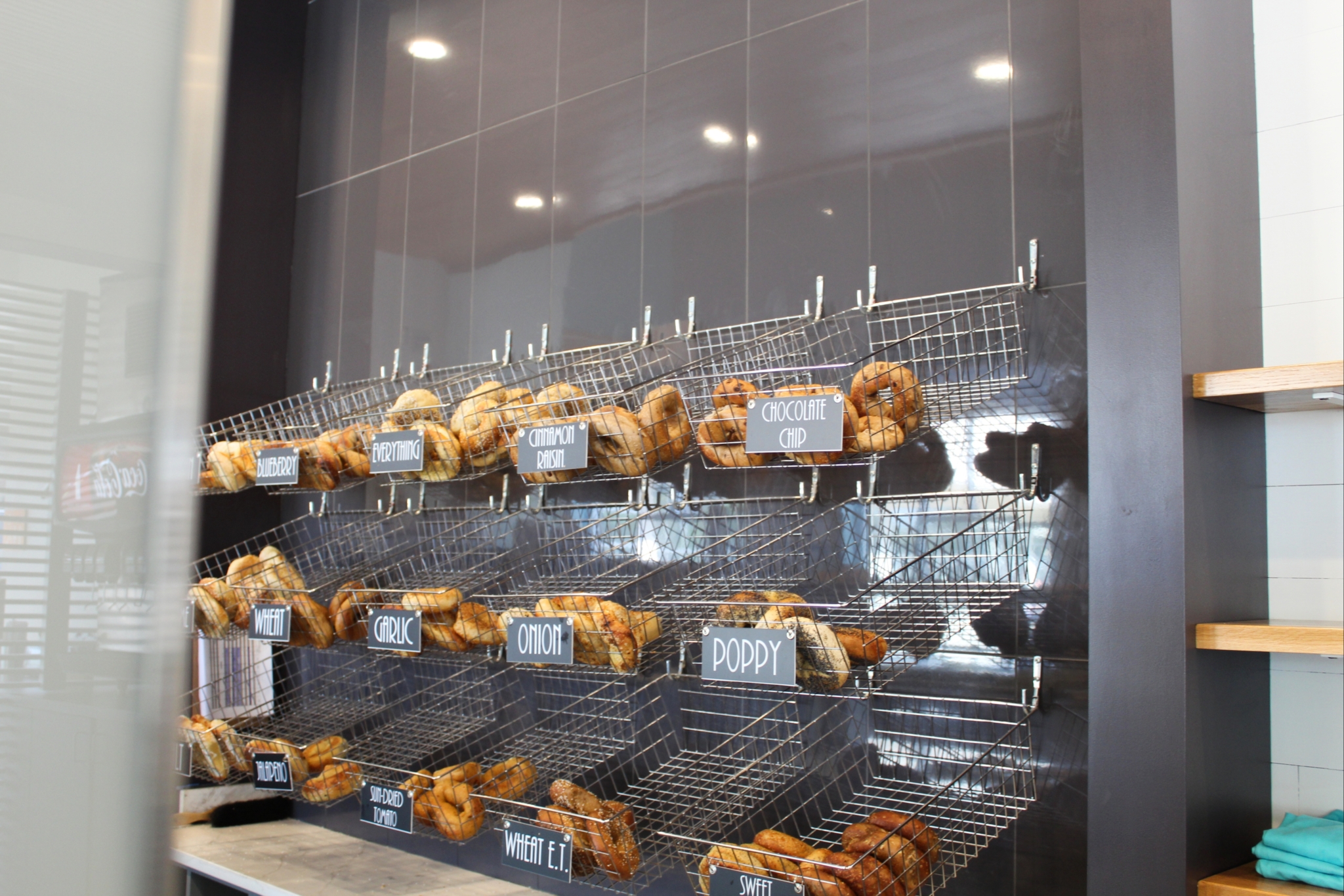 The good deeds don't stop there. I couldn't imagine being a student, teacher or school staff member during a global pandemic. To show support for community schools, Crestline Bagel did what they do best—got busy in the kitchen. They've been able to feed hundreds of teachers and staff, including those in the Mountain Brook and Vestavia Hills School systems.
To make sure hope was never canceled, Crestline Bagel also partnered with Smile-A-Mile, an organization known for providing hope for children diagnosed with cancer. Similar to those on the frontline of Covid, they provided meals for healthcare heroes dedicated to helping families during their child's cancer journey.
The tale of three woman-owned businesses
We love to see it when local, woman-owned businesses come together for a collaboration. The fact that it's absolutely delicious is just the extra cream cheese on top.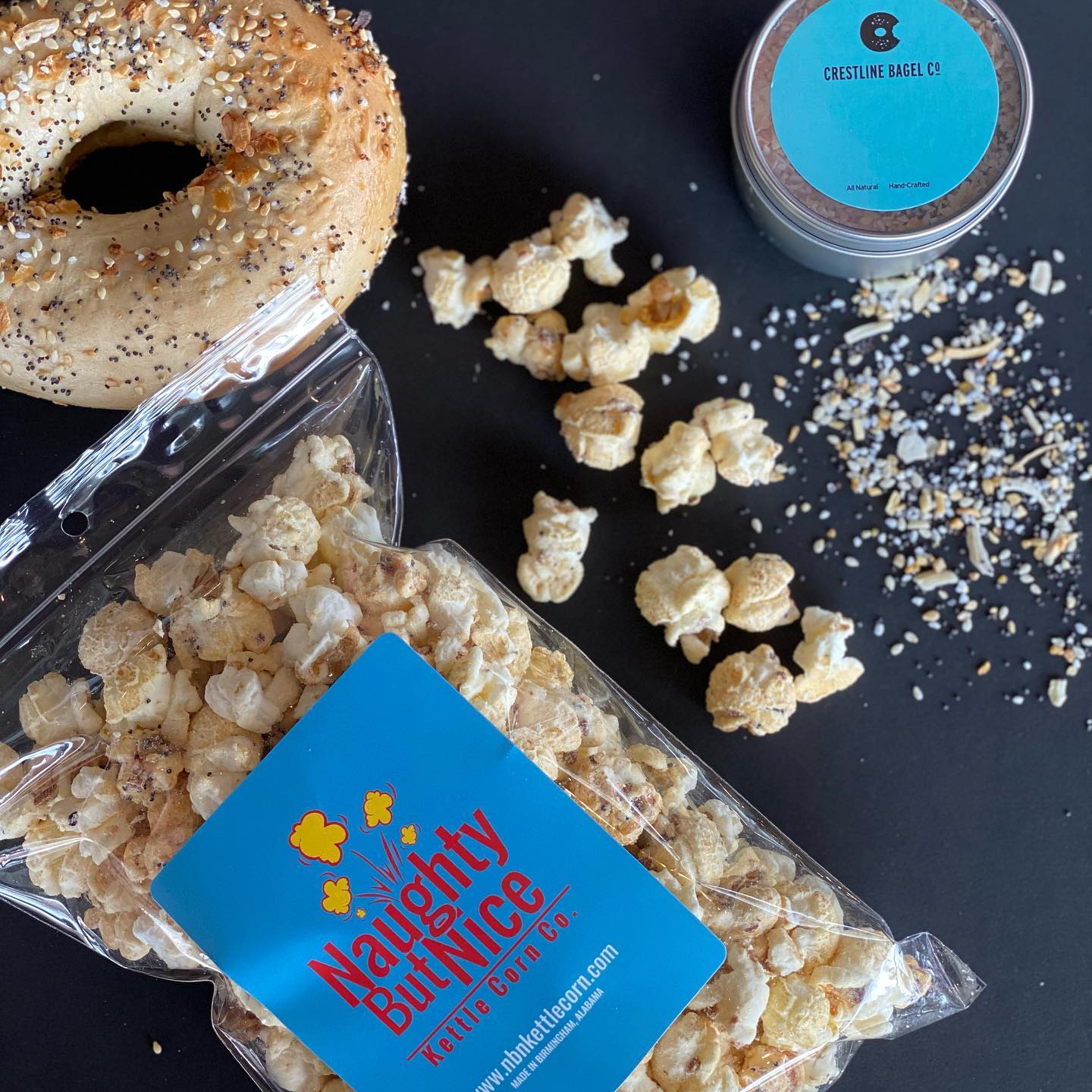 Crestline Bagel and Naughty But Nice Kettle Corn teamed up to create an "Everything" flavor. You read that right—an everything bagel flavored kettle corn complete with their signature seasoning. You can still cop this iconic flavor online as one of Naughty But Nice Kettle Corn's local restaurant partnership.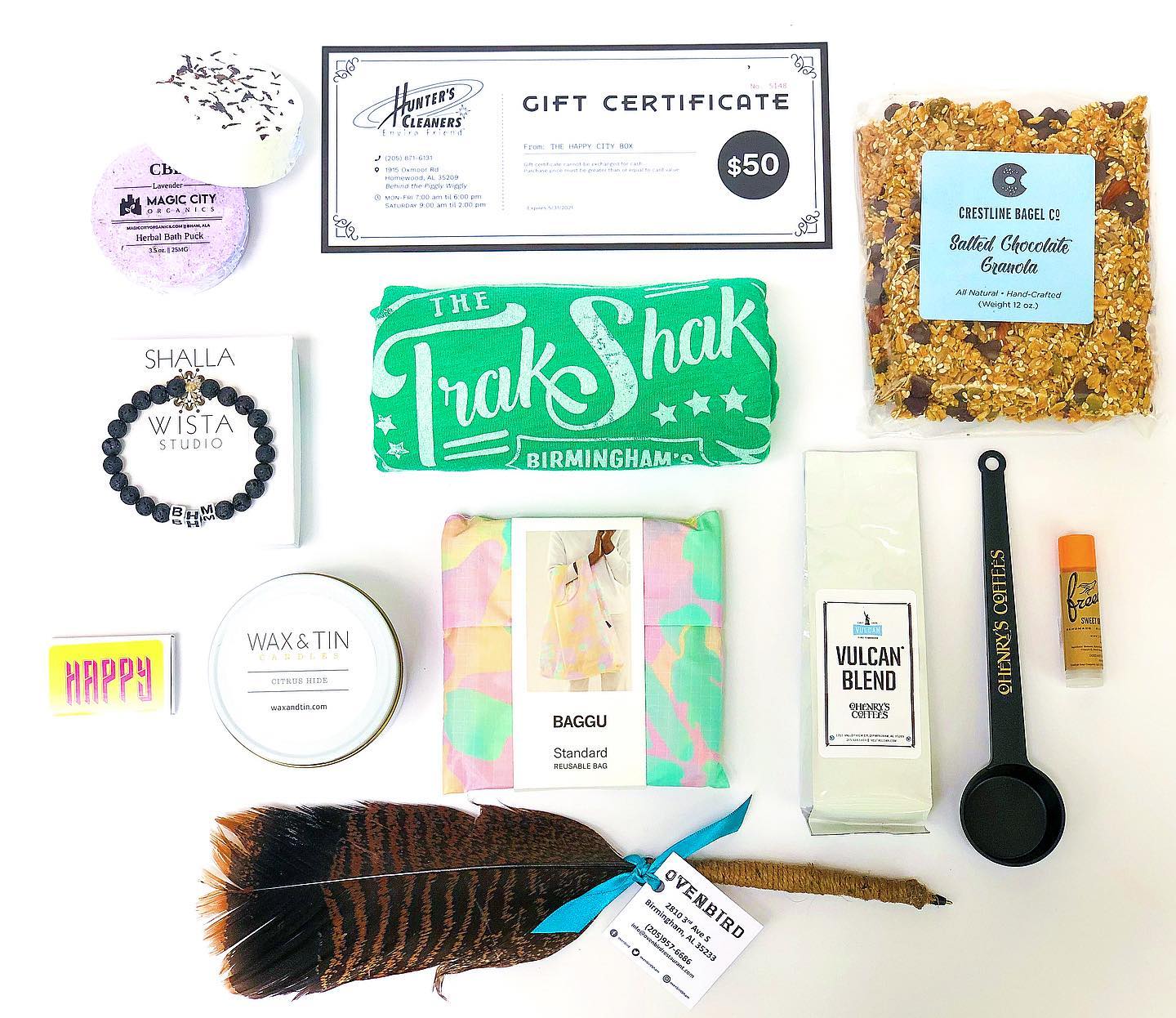 The awesome collabs don't stop there. Crestline Bagel became a partner with Happy Event Company—a Birmingham-based business dedicated to helping other local businesses. Happy Event Co. curates boxes filled with your favorite local goods, including fresh snacks made by Crestline Bagel.
Making it easier to get your bagel fix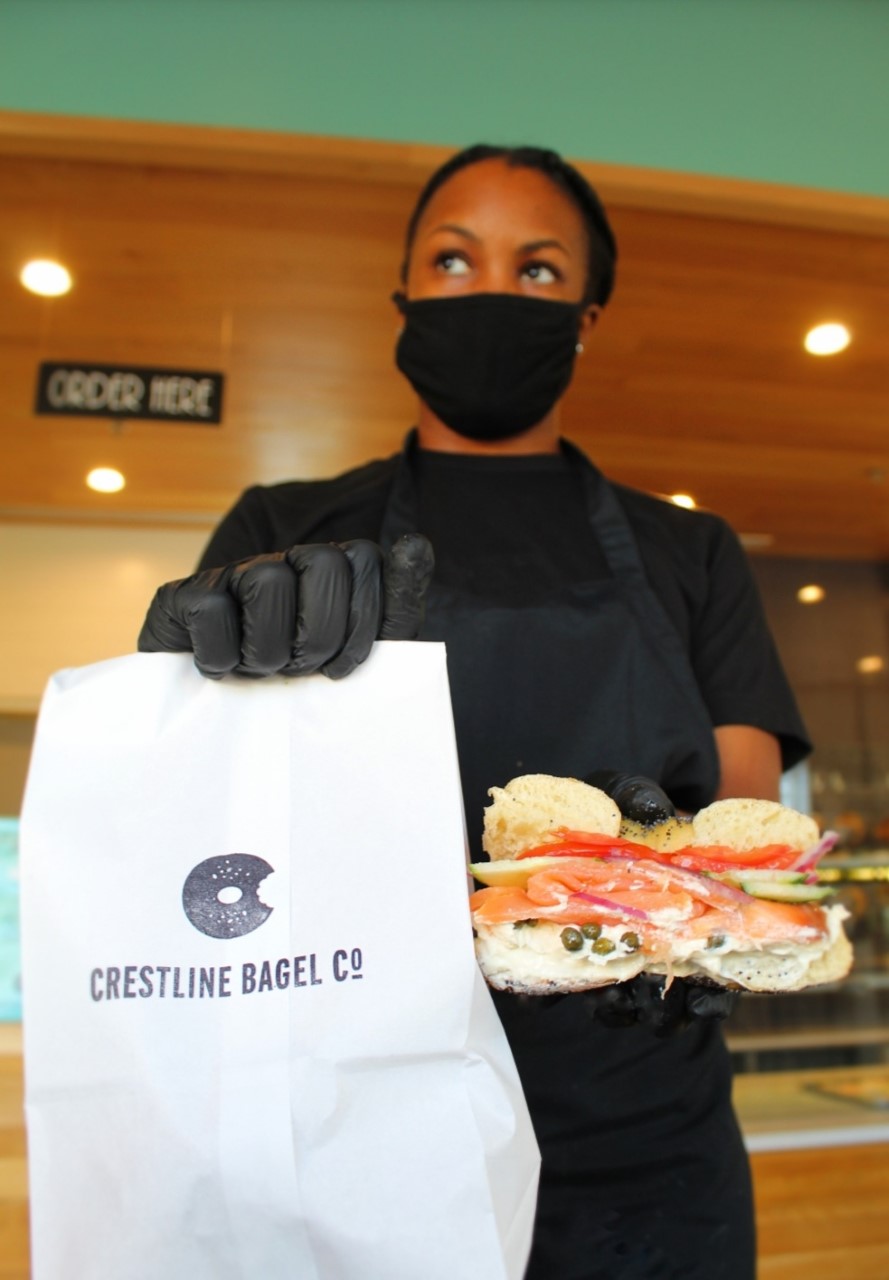 One thing is for sure—Crestline Bagel is committed to making an authentic bagel while also prioritizing you. When Covid brought the restaurant industry to a halt, they didn't hesitate to find that necessary pivot. Let's face it. Birmingham foodies need Crestline Bagel as much as they need us.
To keep up with customer demand for delicious, local bites, Crestline Bagel launched their own app available on the Apple App Store and Google Play Store. You can order your favorite flavors with a few taps on your phone or place an order online for curbside pickup.
If you're someone who's gotten used to the convenience of pushing a button to get everything delivered to your front door, they've got you covered with handmade granola and coffee available for delivery.
Watch out Charlie D'Amelio! There's a new Tik Toker in town.
Crestline Bagel made sure to keep things entertaining and light-hearted by doing what most of us did over quarantine—Tik Tok. You can keep up with the fun by giving them a follow @crestlinebagelco. Here's a taste of what they've been up to:
Stomach growling yet? Time to plan your visit.
Locations: 66 Church St B, Mtn. Brook, AL (Crestline) | 4117 Crosshaven Dr., Vestavia Hills, AL (Cahaba Heights) | 1500 1st Ave North, Birmingham, AL 35203 (Downtown)
Want to keep up with the latest drool-worthy news at Crestline Bagel? Follow them on social and be sure to drop by soon!
Sponsored by: