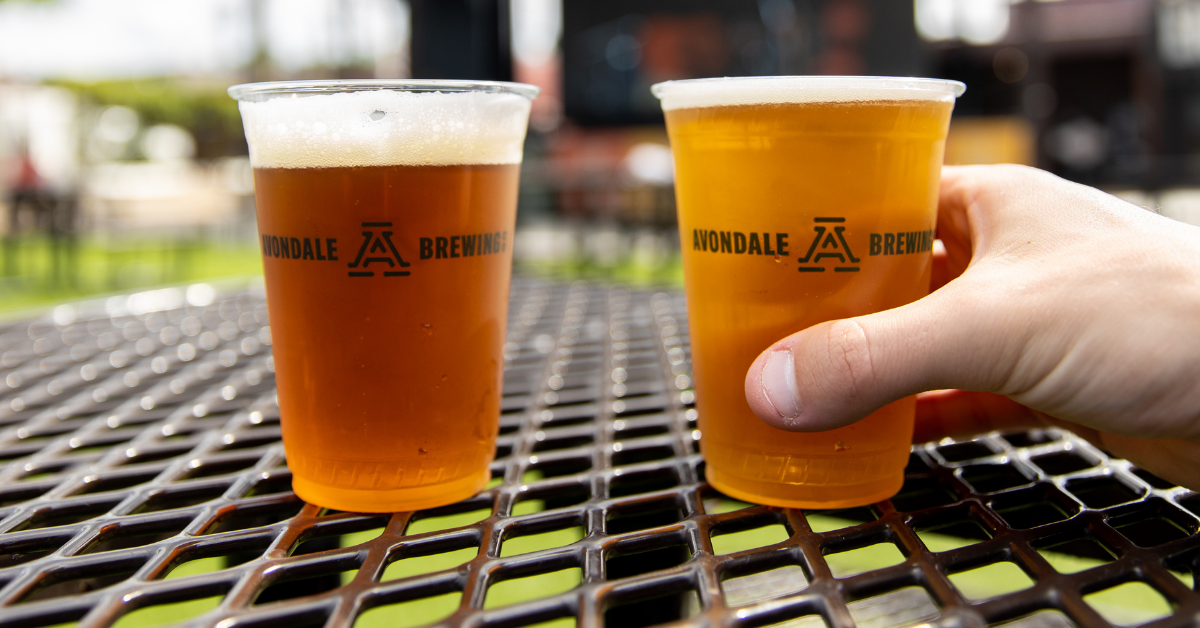 Tomorrow might not be a holiday off of work, but I'm officially petitioning we celebrate anyway. Wednesday, April 7 is National Beer Day—do you need any more reason to make plans? Here's your guide to Birmingham breweries and their recommendations for brews so you can celebrate too.
1. Birmingham District Brewing Co.
Birmingham District Brewing Co. is in a prime location at The Battery, making it the perfect spot to grab brews and a quick bite from nearby restaurants. Their setup is great for enjoying warm weather—plus, a covered patio means you can take a break from the sun.
Here's what Birmingham District brewers recommend:
Birmingham Pilsner | 4.8% ABV | This Pilsner has a unique blend of sweetness and bitter hops.
Imperial Lanai | 7.2% ABV | This tropical beer is refreshing with notes of mango and pineapple. | PS—this pour is available while supplies last, so be sure to try it soon.
2. Oak Mountain Brewing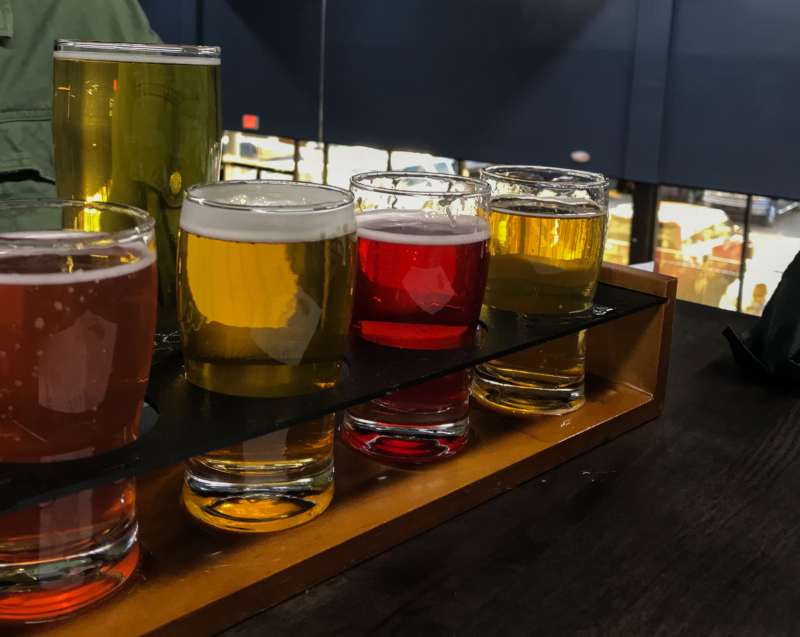 I was lucky enough to head to Oak Mountain Brewing Company when they first opened, and they quickly became one of my favorite spots with food trucks and flight options.
3. Good People is a great Birmingham brewery to try
Good People Brewing Co is a popular spot with plenty of outdoor seating and award-winning can designs. They're one of my favorite stops for an afternoon in Birmingham.
Here's what Good People brewers recommend:
Good People IPA | 7.10% ABV | This is Good People's flagship brew and a bold choice for celebrating National Beer Day.
Muchacho | 4.80% | This Mexican-style lager is a crisp and light favorite.
4. Ferus Artisan Ales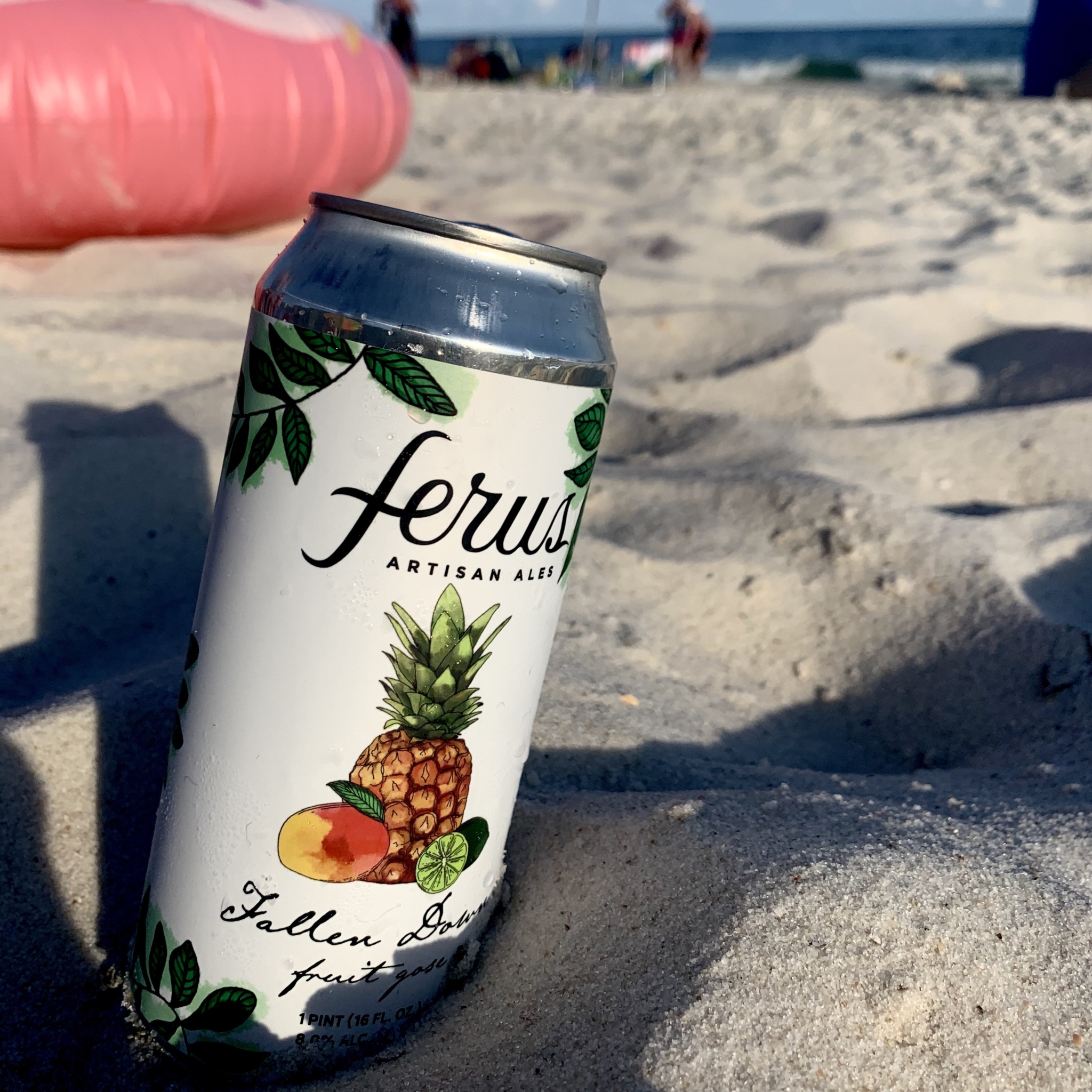 Located in Trussville, Ferus Artisan Ales has plenty of outdoor seating. As if you needed even more reasons to head there, they have nationally recognized beers for everyone no matter what you prefer.
Here's what Ferus Artisan Ales brewers recommend:
Fallen series | 8.0% | This series of fruited Goses has different flavors for each release—the Fallen Down (Mango, Pineapple, Key Lime) is an annual release you can try.
Hey Zebra | 8.0% | This popular brew is hoppy with a punch of citrus and tropical notes.
5. Ghost Train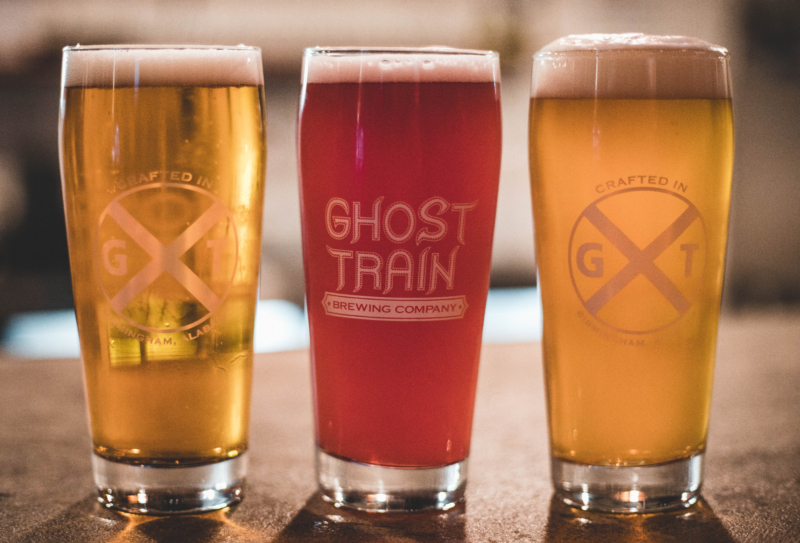 Ghost Train Brewing is expanding, but until they do, we still have plenty of options to enjoy at their original location. Along with craft beers, Ghost Train provides hard seltzers for a lighter option.
6. True Story Brewing Company
True Story Brewing Company is a fun microbrewery in Crestwood Village that has something for everyone, including food offerings if you're not in the mood for beer.
Here's what True Story Brewing Company brewers recommend:
Sacre Blu Saison | 6.8% ABV | This is a traditional Belgian-style Farmhouse Ale with yeast cultivated by True Story's brewmaster.
Brainstorm Stout | 7.2% ABV | This stout is brewed with chocolate, coffee and oatmeal, but it's much lighter than most stouts.
7. Cahaba Brewing is a fun Birmingham brewery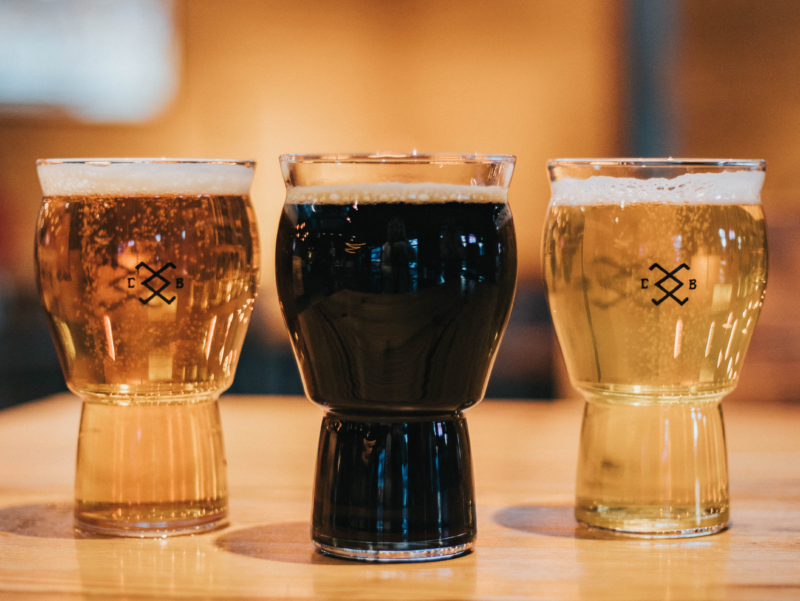 Cahaba Brewing has plenty of space, making it the perfect spot for weekend festivals and live music.
Here's what Cahaba Brewing brewers recommend:
Cahaba Lager | 5.3% ABV | This lager is a medium-bodied beer that isn't too heavy.
DD's Cherry Hibiscus Sour | 4.2% ABV | This crisp sour has cherry and hibiscus flavors for a refreshing drink.
8. Back Forty Beer Co.
Back Forty Beer Co. is in a great location so you can relax outside and listen to live music or grab a bite from a food truck.
Here's what Back Forty brewers recommend:
Crow Point | 6.8% | This New England IPA has citrus flavors with a strong tropical aroma—this beer will also be canned this month so you can grab 4-packs.
9. TrimTab is one of our favorite Birmingham breweries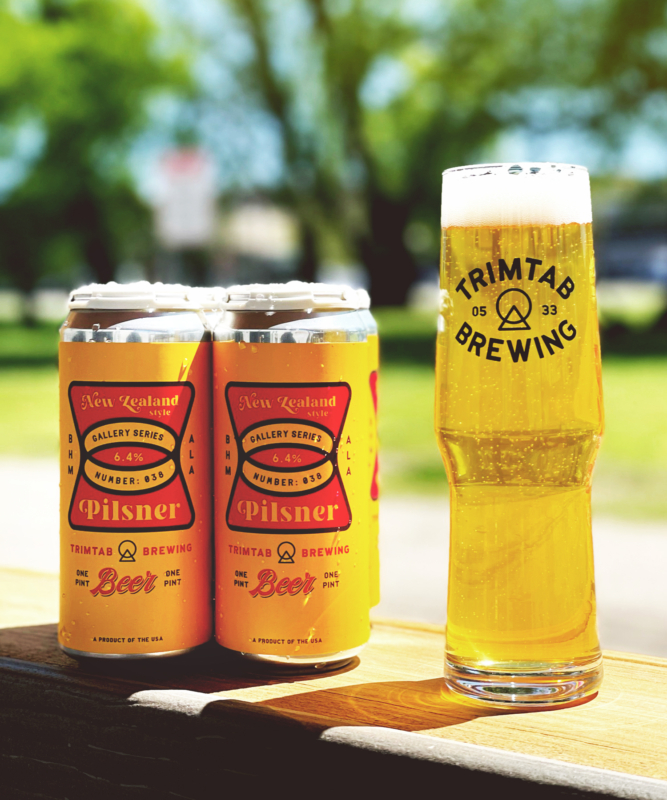 TrimTab is one of Birmingham's most popular breweries, and they're a great spot to try if you're looking for National Beer Day plans. Looking for more beer recommendations? My personal favorite is the Queen Bee IPA.
Here's what TrimTab brewers recommend:
New Zealand Pilsner | 6.4% ABV | This crisp pilsner will be available in the taproom on draft for the next month, so be sure to get it while you can.
10. Monday Night Social Club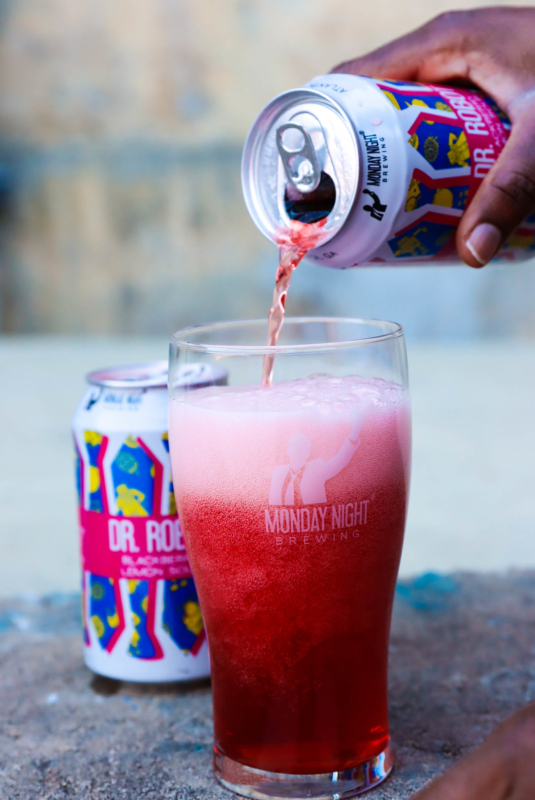 Monday Night Social Club serves over 25 brews on tap and features a delicious menu with amazing treats.
Here's what Monday Night Social Club brewers recommend:
Dr. Robot | 5% ABV | This blackberry lemon sour is a year-round favorite.
11. Avondale Brewing Co.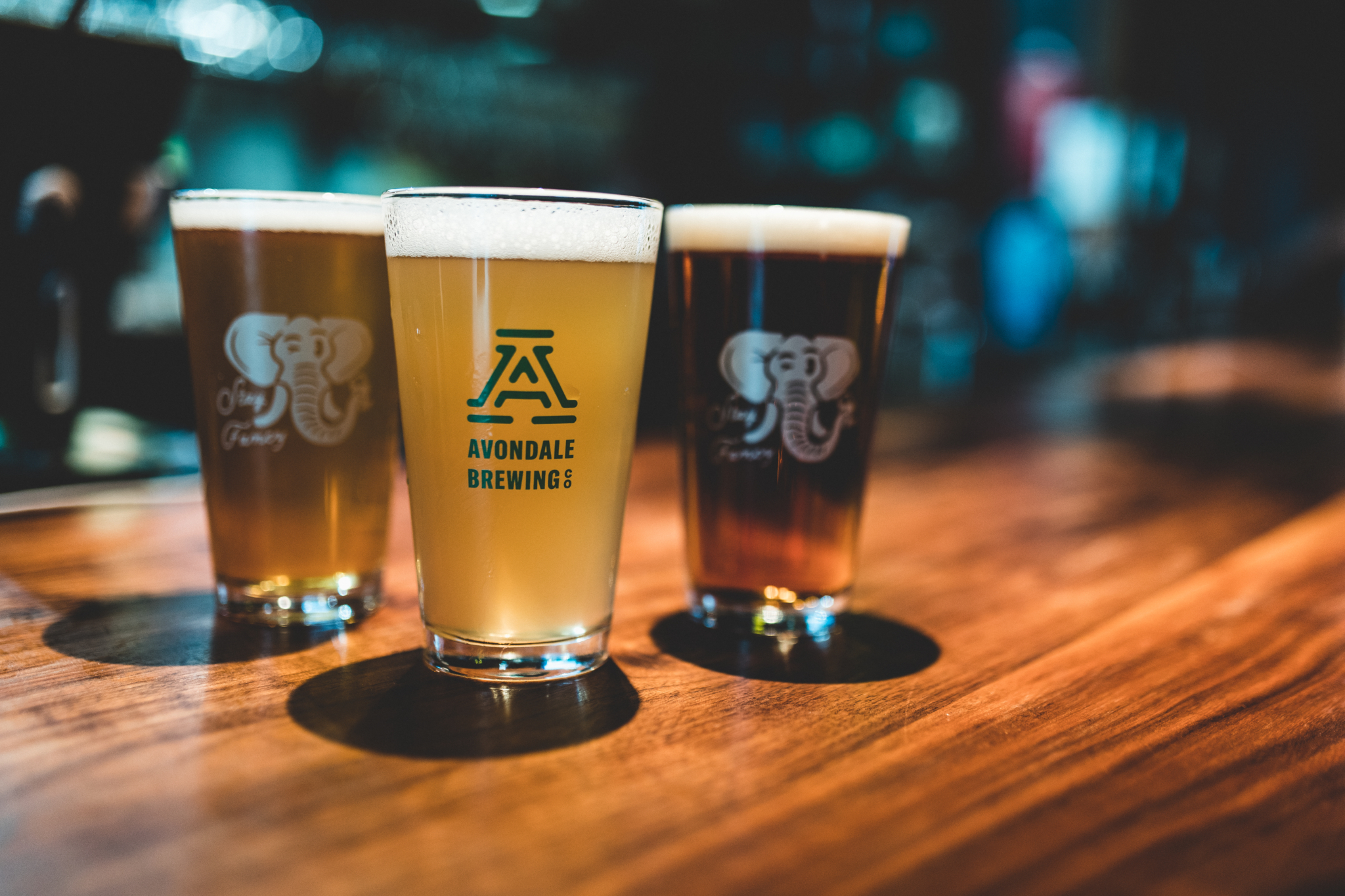 Avondale Brewing Co recently expanded its taproom, and we're excited about everything that's coming to one of our favorite breweries.
Plus, some advice for experiencing Birmingham breweries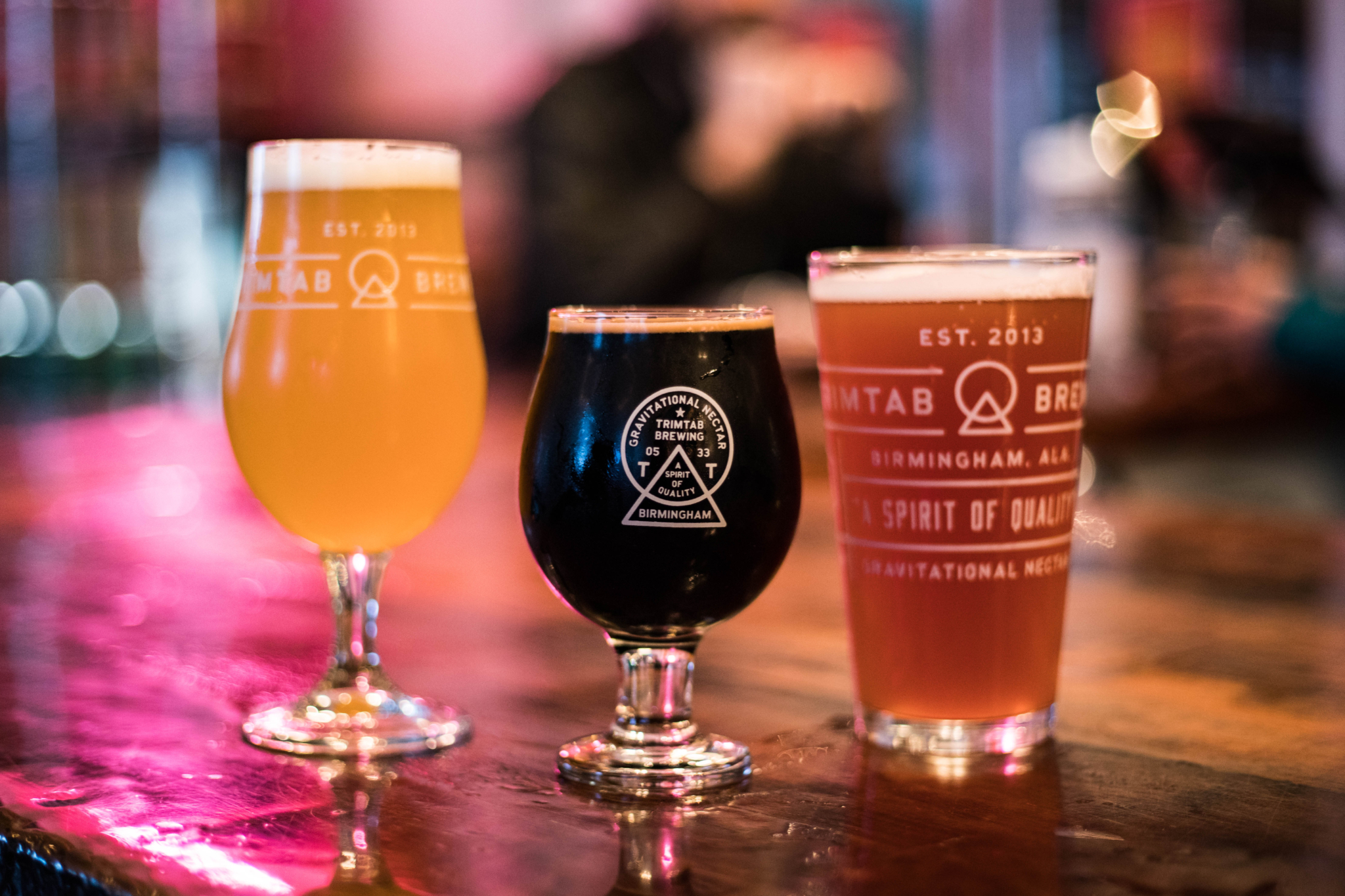 I reached out to a few Birmingham craft beer "experts" for their must-try recommendations and received dozens of answers. There was a range of suggestions, but Matt Walker offered great advice for craft beer newbies and pros alike:
"One of the great things about the variety in the craft beer industry is that there is something for every palate. The fun part is finding the right one for you.

What is can't miss? The exploration journey to see what you like the most. Never turn down the chance to try a beer you have never had before."

Matt Walker, Birmingham Craft Beer Drinker
Sounds like the perfect excuse to try something new at one of our awesome Birmingham breweries this National Beer Day!
If you want more updates like this, sign up for our fun and FREE newsletter.