Good news—Leslie Smukler, the Avondale resident who found Miss Fancy's original statue, received all the funding she needed to restore Miss Fancy's statue to Avondale Park. But did you know about Friends of Avondale Park and Bryan Council's efforts to build an eleven-foot-tall Miss Fancy statue? Keep reading to find out.
What happened to Miss Fancy?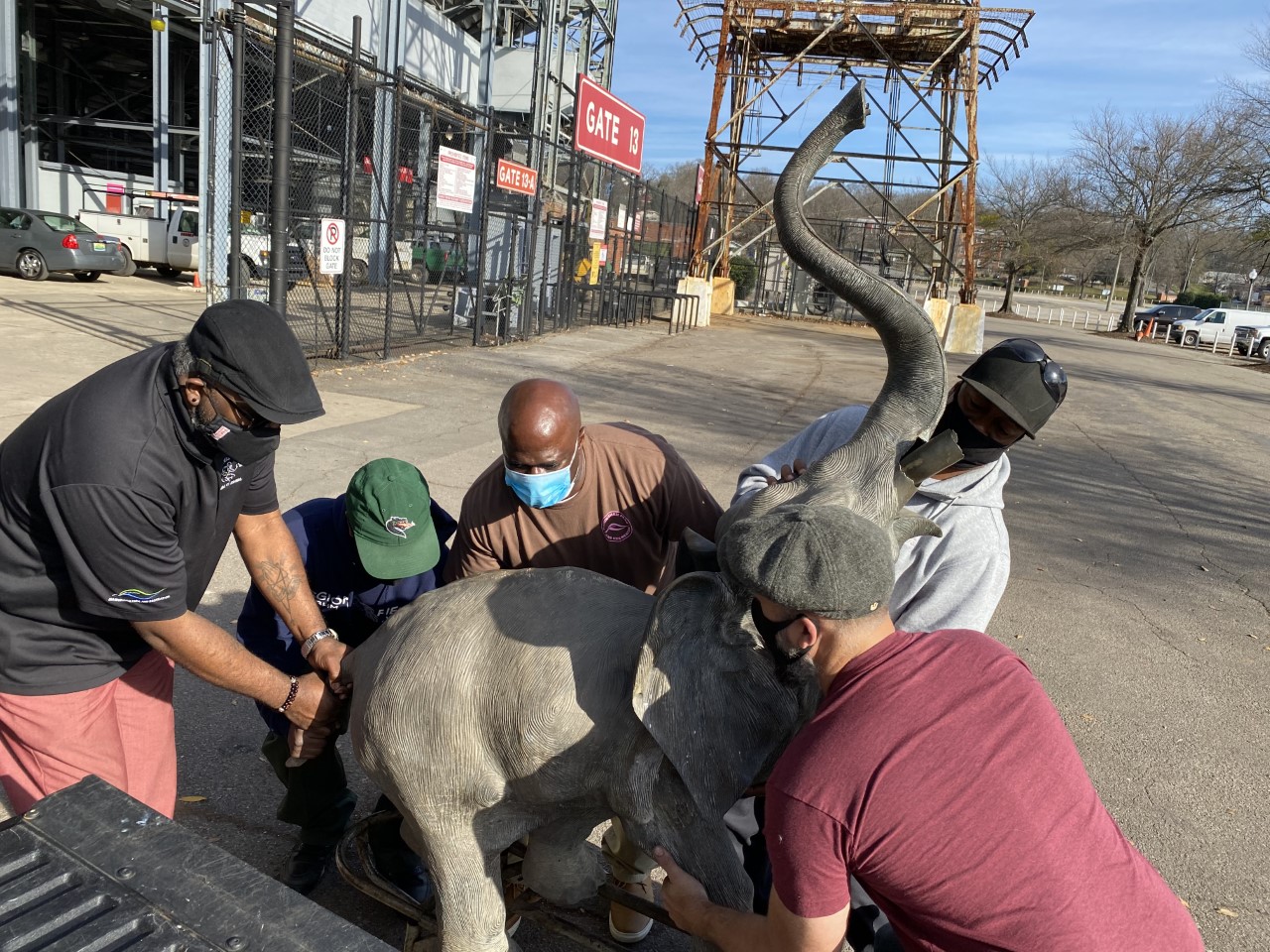 Miss Fancy was an Indian elephant that lived in Avondale Park when it was Birmingham's first public zoo from 1913-1934. Now, she lives on in the nods to her legacy throughout Avondale.
Along 41st Street South, you will find Miss Fancy murals at Avondale Brewery and behind Cookie Dough Magic. Fancy's on 5th across from Avondale Park and Melt's "fancy ketchup" are recognitions of her legacy.
As a part of Avondale Park's 2012 renovation, a statue was made in her honor. This bronzed colored monument to the beloved elephant was also a fountain, spraying water from her trunk.
Miss Fancy was a fun addition to the newly revitalized park that helped drive the renaissance of the Avondale neighborhood.
Two years after her installation, a drunk driver ran over her statue. That same year in early 2014, Ron Council of Friends of Avondale Park started a fund-raising campaign to replace the damaged and lost Miss Fancy.
Council wanted to commission a new bronze fountain made by a local sculptor depicting a life sized Miss Fancy memorial. Sadly, Ron Council died before the project was finished. His impact and contributions to Birmingham extend beyond his life.
My dad was always a big supporter of public projects that enhanced Birmingham. This was one of the projects he was working on before he passed away. I decided to help raise the needed funds in his honor.

Bryan Council, son of Ron Council and Fundraising Chair of the new Miss Fancy sculpture
To finish his father's dream, his son, Bryan Council, took over the project. Bryan is President of Metro Monitor, Inc. and the Fundraising Chair for the new Miss Fancy sculpture.
While waiting on the new statue to receive funding, Smukler and her friends actually found Miss Fancy's original statue. Smukler announced on Thursday March 25 that her restoration project of the original statue received all the funding they needed.
Council's Miss Fancy statue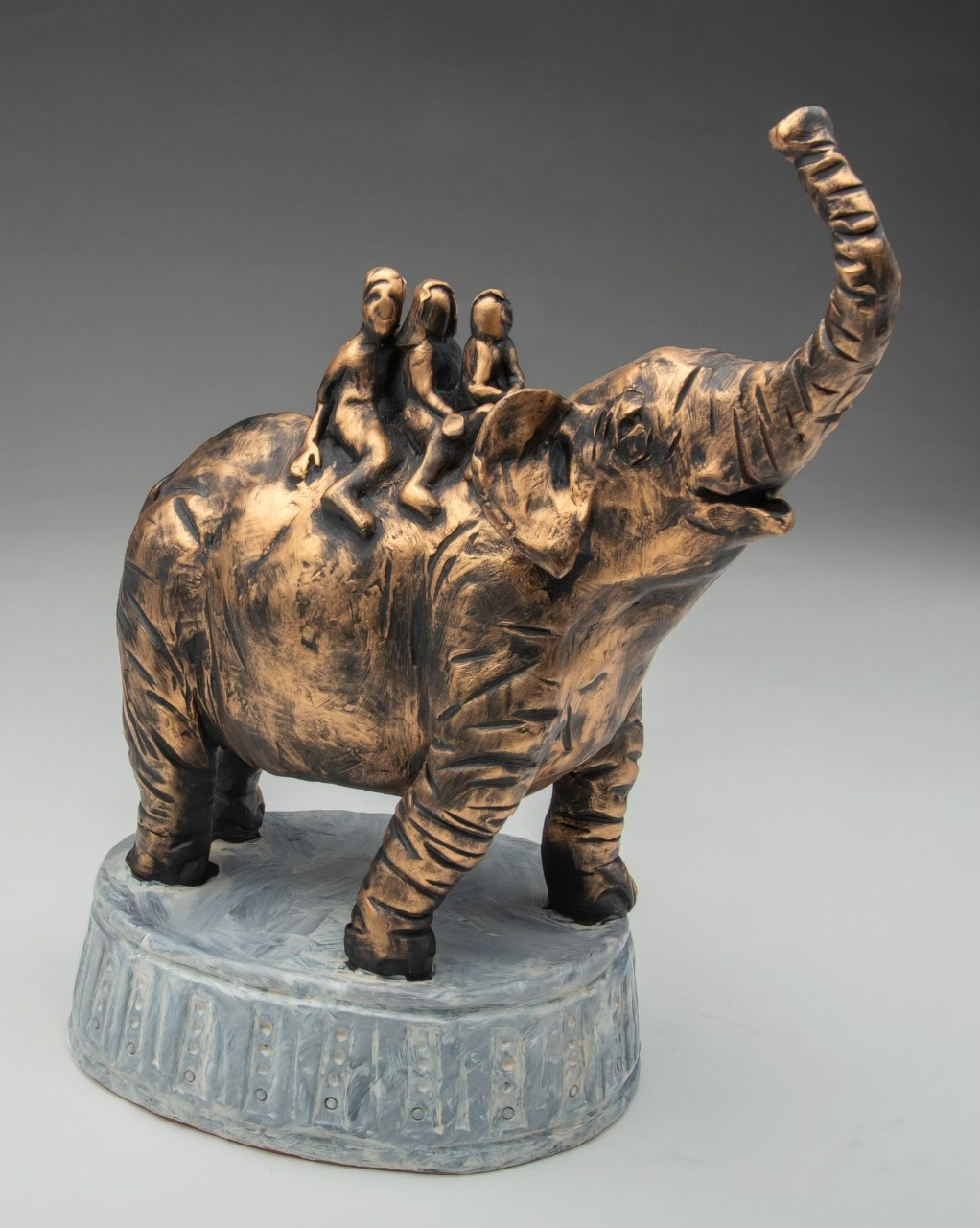 Friends of Avondale Park and Bryan want to ensure the new design for Miss Fancy is historically accurate.
Her initial statue has tusks. However, since Miss Fancy was an Indian elephant, she would not have tusks. Only male Asian elephants grow tusks.
Miss Fancy's new statue will be scaled to size, too. This sculpture is still planned to be eleven feet tall and cast in bronze with her own custom built pedestal. Local artist Nelson Grice will create this statue.
I believe this is going to be an amazing addition to Avondale Park and the Avondale entertainment district. It will be a highly visible focal point that will increases engagement with the park.

Bryan Council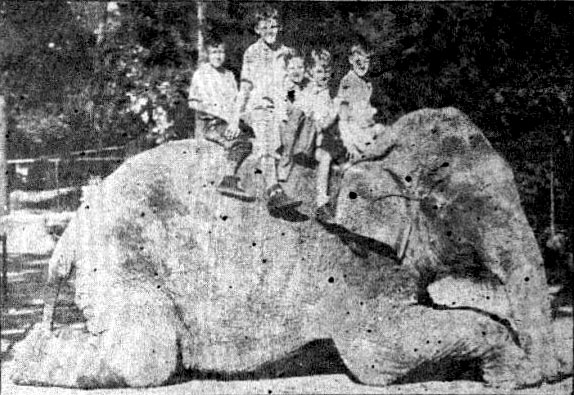 Bryan spoke about how children are rarely reflected in public art. That is why this new statue will have children riding the pachyderm's back, like in old photos of Miss Fancy in Avondale.
The organizers want this statue to be a true piece of public art, making Avondale Park and Miss Fancy welcoming and interactive. This statue will be located at the entrance to Avondale Park at the end of 41st Street South so she is visible all the way down the main strip of Avondale.
Want to help support the new Miss Fancy statue?
Fundraising has been underway for several years. The organizers wanted to wait until gathering a majority of needed funds before stating work on the new statue.
Currently, Friends of Avondale Park raised seventy percent of the necessary funds needed for the statue.
The past year has been tough for so many people. My hope is that bringing a significant piece of public art to the community will be a bright spot of good news…

Bryan Council
Go to the Friends of Avondale Park's website here. Donations must be made under the "Giving" section and write in the comment field that the donation is for the new Miss Fancy Fund.
If you have more questions about donating, directly contact Bryan at bryancouncil@metromonitor.com
Bryan plans to have this Miss Fancy sculpture set in place November 2021. With Avondale Park as one of the venues for the 2022 World Games, they want to ensure that the Magic City is extra magical with her presence.
Two Miss Fancy statues 🐘🐘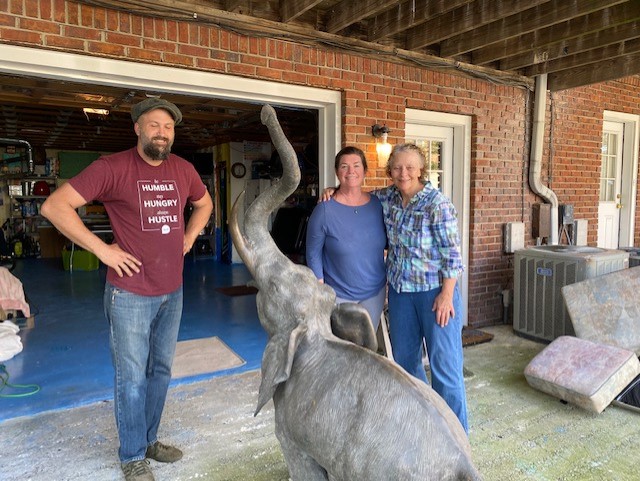 Thanks to everyone's generous contributions, the original Miss Fancy received enough donations to start her move back to Avondale Park. Smukler notes a special thanks to Thomas Woods at Central Steel Services for donating Corten steel and James Turnupseed for his donation that guaranteed her future.
Mike Chiarito will begin repairing Miss Fancy soon.
Smukler has a small elephant parade planned for Thursday April 15. They are planning to have someone drive through the Avondale neighborhood with Miss Fancy proudly on display. Mark your calendars so you do not miss this sneak peak of the pachyderm.
Excited for two Miss Fancy statues 🐘🐘? Let us know on Facebook, Instagram and Twitter.
Stay up to date on Miss Fancy news and more by signing up for our newsletter 📬.