Sponsored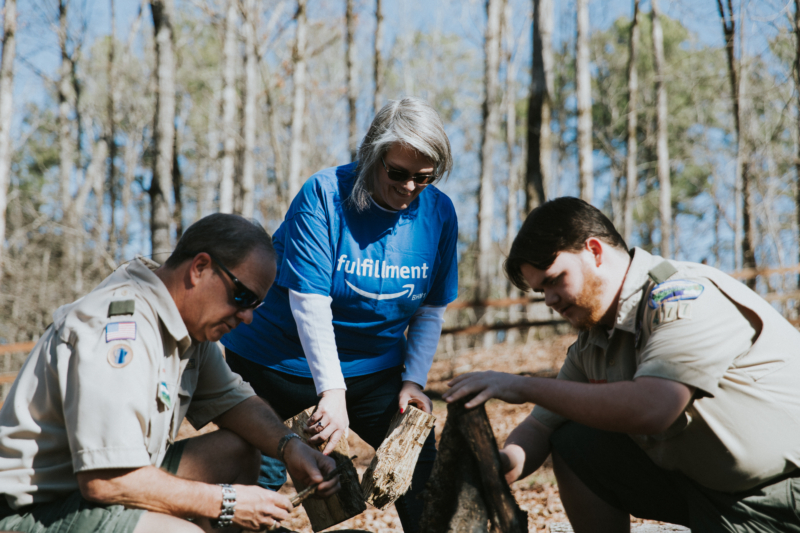 One of the most satisfying things in life is helping others, and Dawn Hoag and Rob Street know all about that. They work at Amazon's BHM1 facility in Bessemer and spend time off the clock engaged in community service. Keep reading to see how these two make a positive impact in the Birmingham area.
From a lifetime of service with the Boy Scouts to partnering with local charities, see how Hoag and Street are impacting the local community through their extensive volunteering.
Dawn Hoag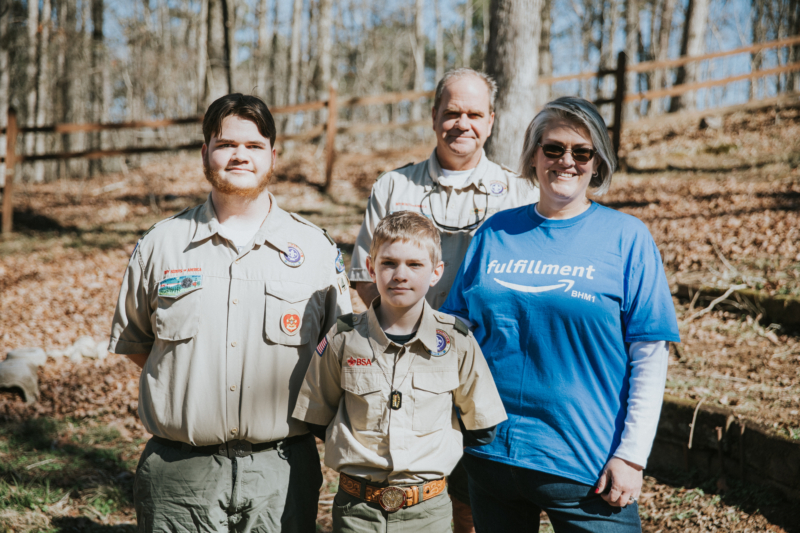 By day, Dawn Hoag works as a lead Process Assistant at Amazon's BHM1 facility in Bessemer. She helps packing and sorting associates work through performance barriers. But after hours, she carries on her family legacy of working with the Boy Scouts.
Hoag comes by her service work honestly. Her grandfather was the first national assistant director of Cub Scouting in 1932, and her family has followed in his footsteps. Hoag's father matched her grandfather with 65 years of serving with the Boy Scouts. Hoag's father graduated a possible record of 104 Eagle Scouts from his troop. Hoag herself is a nationally certified aquatics instructor for the Boy Scouts.
When asked how she sees her work affecting the wider Birmingham community, Hoag replied:
"My dad instilled in me at a very young age that you need to leave the world better than you found it. If you have the time and have the ability, then you have the responsibility to do it. We help where we can and where we're passionate about. We're just trying to make it a better place for everybody.

Dawn Hoag, Amazon lead PA for ICQA at BHM1
Learn more about the local Boy Scout Troop 477 in Lakeview, Alabama that Dawn Hoag works with, and the work they do on their website and on Facebook.
Rob Street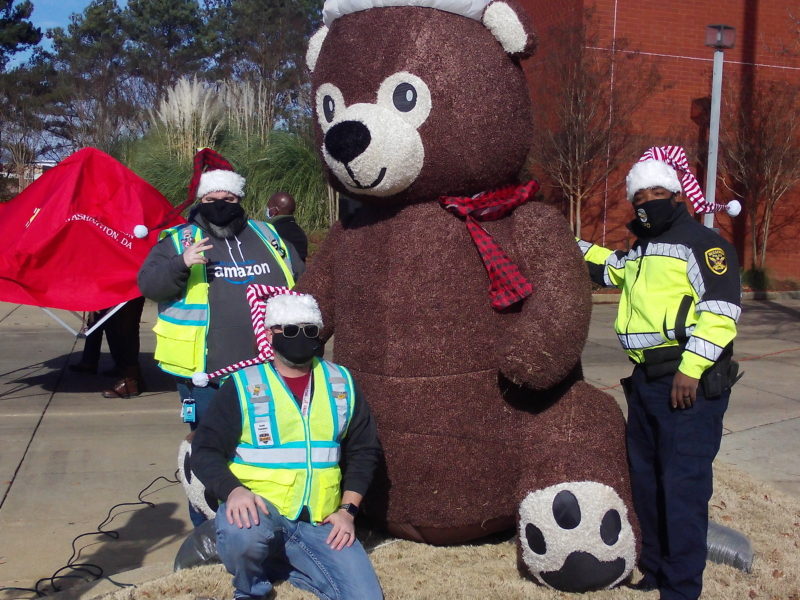 Like Hoag, Rob Street has a lifetime of service. He was a firefighter and paramedic in the DC area for 15 years. Street now works as the Loss Prevention Manager at Amazon's BHM1 facility in Bessemer. But he has taken on a few extra duties, coordinating BHM1's philanthropy partnership with Nurturing Golden Hearts in Bessemer.
Thanks to his efforts, BHM1 assisted with several events with Nurturing Golden Hearts over the past year. One recent event was the holiday food drive (complete with a drive-thru Santa) that received food donations and $10,000 worth of turkey and ham vouchers from BHM1.
Street also coordinated another philanthropic event this holiday season. The Loss Prevention team chose to donate items to the Salvation Army to give three children a very merry Christmas. Street leads his team at BHM1 with a focus on charity by asking them to find one team outreach event a month in which to participate.
"What I like most is the ability to adapt to what the customer needs. [Volunteering] reminds you that Amazon is bigger than you; we are here for the community and our customers. It makes you feel like when you go to work every day, you have a purpose. It's not just a job; it's bigger than just one person."

Rob Street, Amazon Loss Prevention Manager at BHM1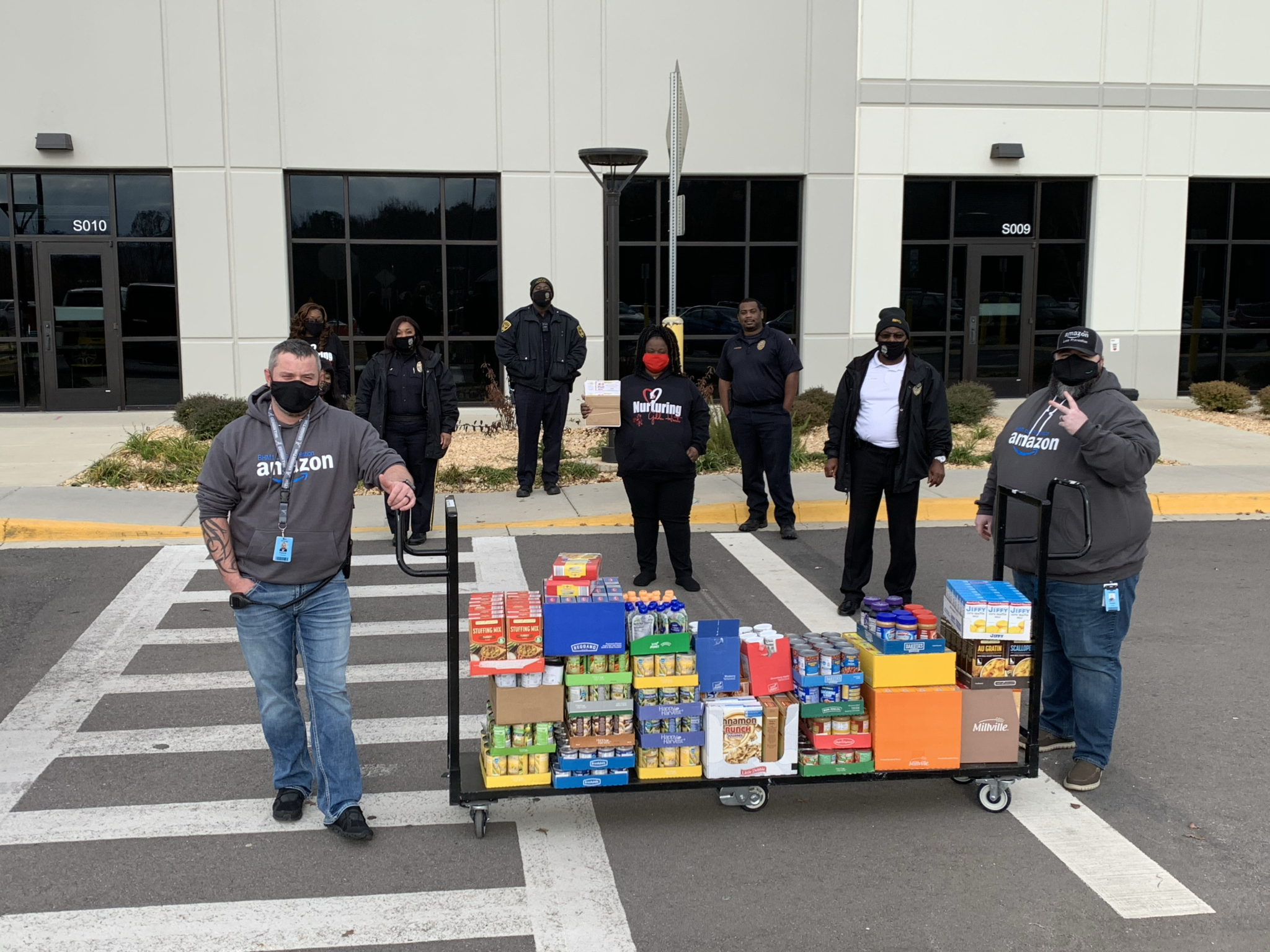 Learn more about Nurturing Golden Hearts and how you can get involved with their organization in Bessemer at their website and on Facebook.
Amazing things can happen when people give back to their communities. Dawn Hoag and Rob Street exemplify Amazon's giving philosophy, and help BHM1 support the Bessemer and Greater Birmingham community. Read more about Amazon's philanthropy goals below:
"Amazon is committed to giving back in local communities where our employees live and work. Amazon focuses on building long-term, innovative, and high impact programs that leverage Amazon's unique assets and culture. We work closely with our communities to support more children and young adults, especially those from underrepresented and underserved communities, have the resources and skills they need to build their best future. Our initiatives also include programs that address immediate needs, including hunger and homelessness as well as global relief efforts for people in need following natural disasters."

Amazon
See what else Amazon has coming to the area in this Bham Now piece from 2020.
Follow Bham Now on Facebook, Instagram, Twitter, and LinkedIn, and sign up for our newsletter to get guides, stories, and breaking news delivered to your inbox every day.
Sponsored by: