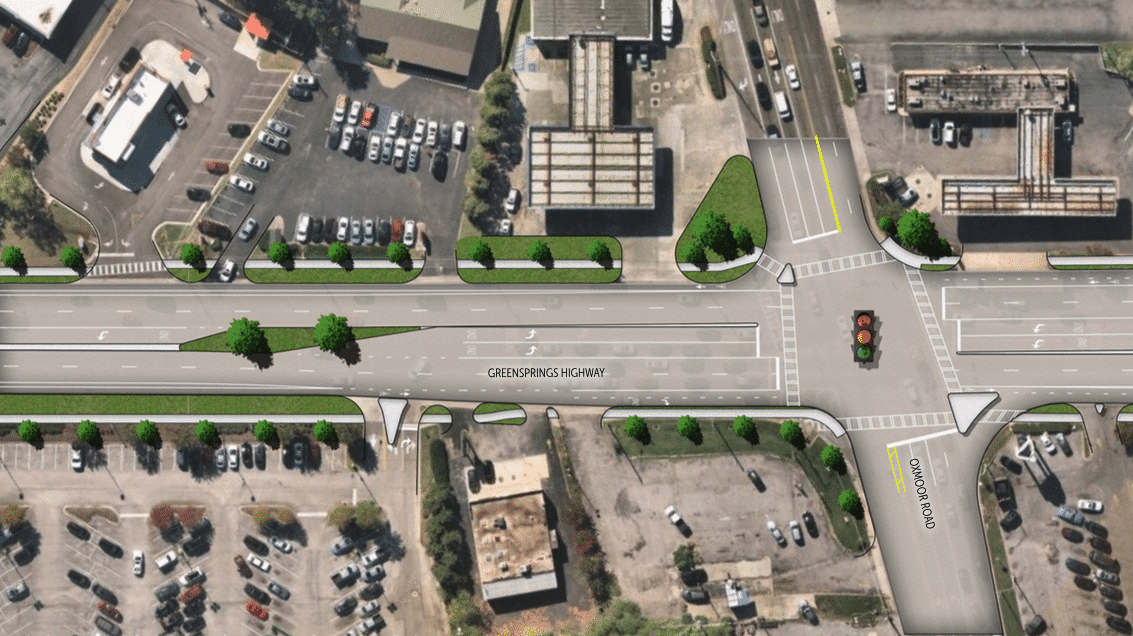 Lookout Green Springs Highway—you're getting an upgrade!
Earlier this week, we reported on the revitalization of one of Homewood's business roadways, Green Springs Highway. The project, which is being coordinated by the City of Homewood who has approved it for $2.25M, will focus on transforming the area into a safe and eye-pleasing gateway between Lakeshore and Oxmoor Road.
On Monday, January 11, the Homewood City Council approved Phase 1 of the project. Phase 1 focuses on updating the areas landscape and will take place at the southern segment of Green Springs Highway from the intersection of Broadway to Berry Road.
The total cost of the Phase 1 Green Spring improvement is $169K and is expected to be finished in the Spring of 2021.
"Geographically, Homewood has many gateways to it that we've tried to introduce some upgrades to those areas over the last six to seven years. Green Springs Highway is a huge gateway. Not only coming from the Hoover/Vestavia area, but also from the side of Birmingham where it connects with Homewood on Valley."

Patrick McClusky, Mayor, City of Homewood
By mid-March, the City of Homewood will have Phase 2 go out for bid.
More on the Project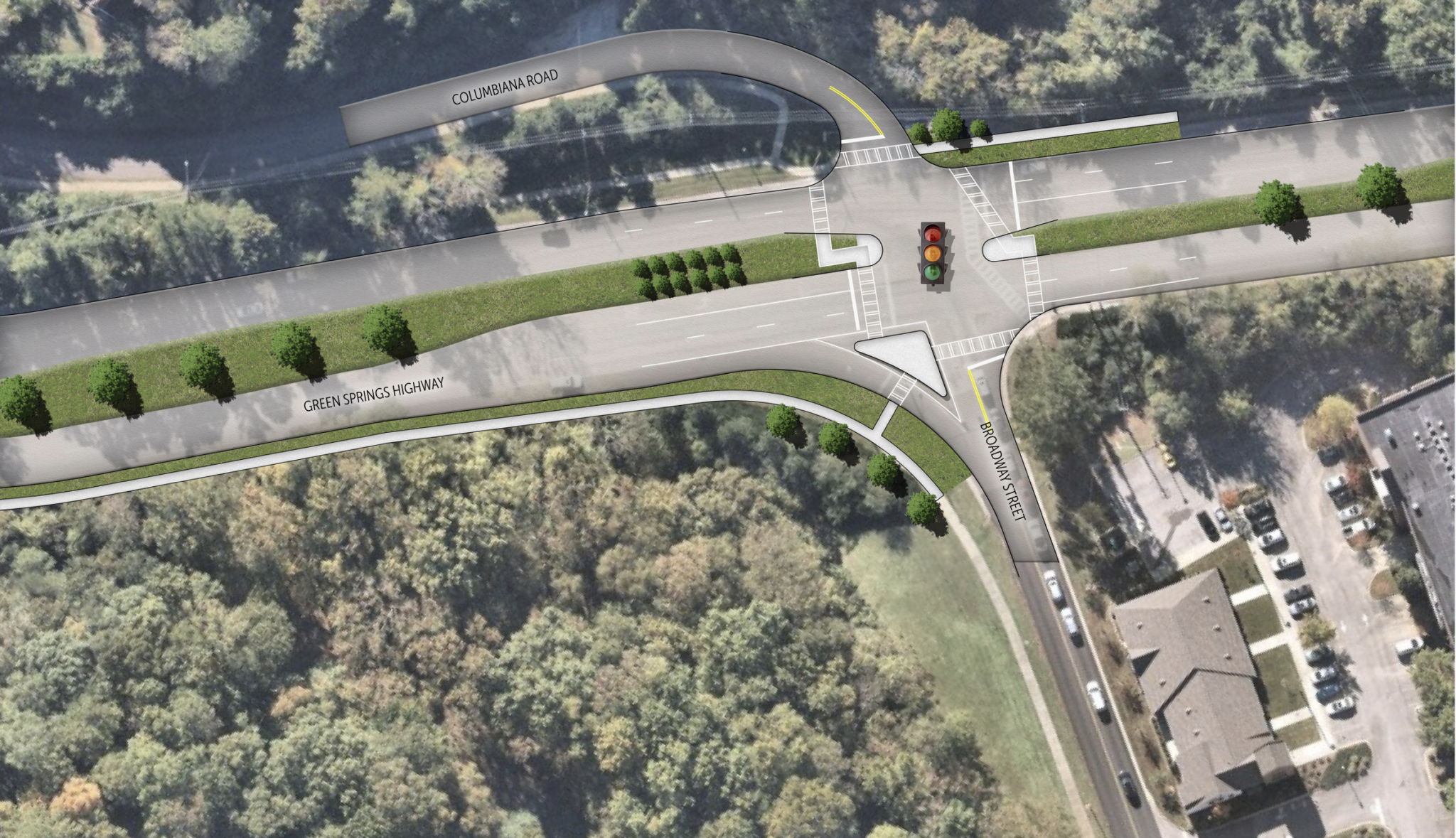 Yes, the project will include construction to the area, but the end result will transform the area. Here's what else the project includes:
Complete street improvements
Bike lanes on either side
Bicycle + pedestrian infrastructure
Pedestrian crosswalks
A green median (with trees)
One of the coolest parts of the project is the addition of a bike lane that will travel from Green Springs all the way to UAB.
Speaking of Birmingham, how do they feel about the project?
"We haven't had a convo with Mayor Woodfin yet on the beautification side. But that's something we'd like to do in the future. Right now, we are trying to get our piece done as quickly as possible, Then, hopefully, Birmingham will see the benefit to it and can tackle it from their side."

Patrick McClusky, Mayor, City of Homewood