Sponsored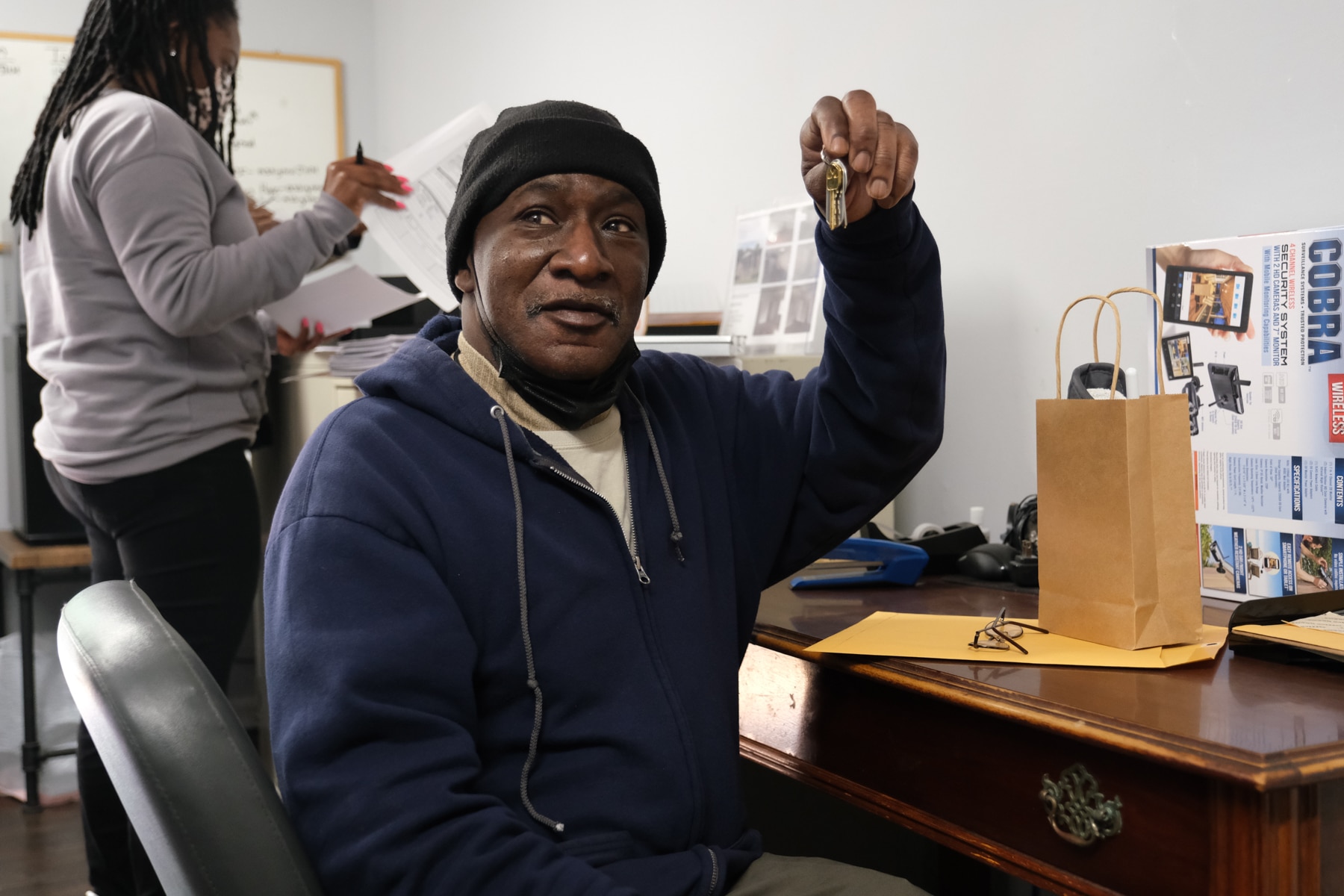 There are a lot of ways Jimmie Hale Mission (JHM) gives back to Birmingham's community, but there aren't a lot of organizations offering similar free services. Discover how your donation is changing lives and providing opportunities for members to have a future full of hope at this one-of-a-kind nonprofit.
1. Jimmie Hale Mission gives back by having a mission that works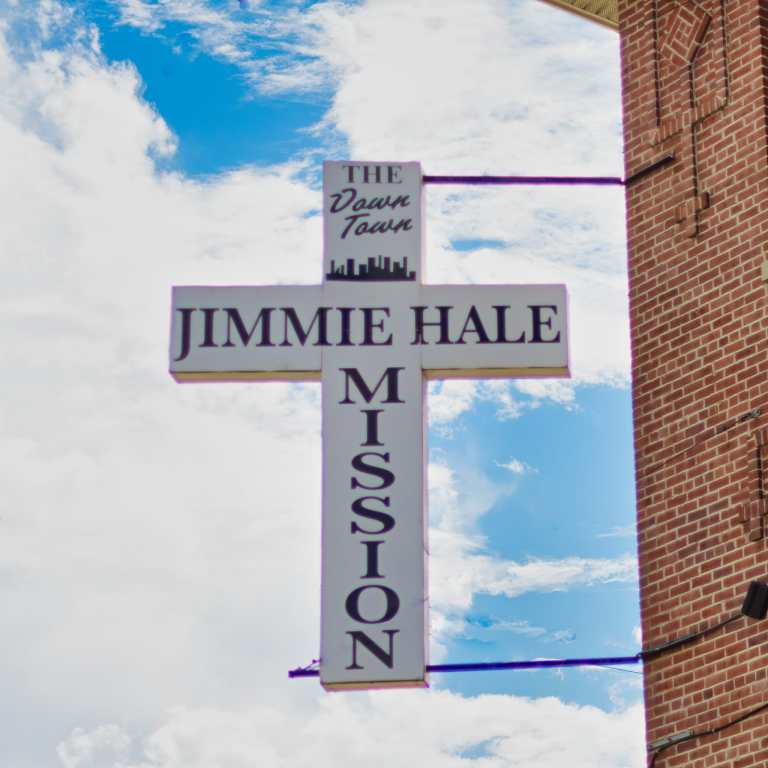 We've heard stories from clients at Jimmie Hale Mission, Royal Pines and Jessie's Place about how JHM provides support and resources for getting back on your feet. But what happens after you leave these organizations?
Cory is a former client of JHM whose life was so positively changed through the nonprofit's mission, he wanted to come back and help others gain access to the same support.
"I came to Jimmie Hale Mission in 2016 from South Alabama. I had a problem with alcohol and marijuana and just went through a very messy divorce. It felt like I was at rock bottom. Coming to Jimmie Hale Mission changed my life. I'm very thankful for it."

Cory, Senior Resident Assistant, Jimmie Hale Mission
Cory worked through the program for a year and emerged on the other side with a full-time job, which he held for two years before returning to JHM as a ministry assistant. Most recently, he was promoted to senior resident assistant.
Jimmie Hale Mission gives back with help from former clients
Cory's primary role at JHM is assisting clients with day-to-day living. However, his position also serves as a real-life illustration of what current clients can achieve by following through with the program.
"I'm basically here as an example, I don't live on campus. I am a good example to show the clients that if they put God first and work the program here, they can achieve this, too."

Cory, Senior Resident Assistant, Jimmie Hale Mission
There was nothing like the services JHM offers where Cory lived and, he added, when he was at rock bottom, he didn't have any money to pay. JHM was a light in a very dark place for Cory, and it can be for others too with your donation.
"I don't see anything else like it here in Birmingham. The support at Jimmie Hale Mission is genuine. It's very genuine. This is not a prison for these guys. The staff's priority is to serve the clients and their needs."

Cory, Senior Resident Assistant, Jimmie Hale Mission
2. Their service extends beyond campus to work with community partners
JHM partners with Meals on Wheels to deliver and serve food to those in need during Christmas and Thanksgiving. Photos via Jimmie Hale Mission, taken in 2019
Since Meals on Wheels is unable to run hot meals to seniors and homebound citizens on Thanksgiving and Christmas Day, the team at JHM steps up to serve.
JHM, which is not a United Way organization, has partnered with Meals on Wheels during both of these holidays for over 15 years. Through the partnership, JHM cares for these individuals and runs about 75 routes over the course of these two important days.
The result? Hundreds of plates piled high with turkey, sweet potatoes, green beans and more holiday favorites are delivered in the greater Birmingham Area. Last year, JHM broke their own personal record and delivered 507 hot holiday meals.
Volunteers arrive at 9:40AM with deliveries beginning around 10AM.
This year, in light of COVID-19, JHM will distribute meals and delivery agendas to volunteers with a walk-thru pickup line outside at the main Camps. Masks and social distancing will be required and monitored.
3. The Continuum of Care program paves the way for lasting success
By JHM's standards, Continuum of Care (CoC) means clients receive ongoing care by guiding and tracking an individual through services and housing. CoC Program Director Scotty Colson leads efforts to make sure each client is equipped with the resources they need to be successful after they graduate from JHM's program.
"After you finish our program, you learn some skills for staying clean and getting a job. You also have a growing spiritual journey down the road for you.

Next, the important thing is how do we get you in the world so that you're a good neighbor, a good worker, a good consumer and a good citizen. That's where CoC comes in."

Scotty Colson, Continuum of Care Program Director, Jimmie Hale Mission
CoC at JHM is approached by five pillars:
Employment: Every client who's eligible and willing to work is provided with an opportunity to get a job.
Housing: JHM works with several agencies so clients can make a smooth transition to suitable housing after they leave the Mission's campus.
Transportation: The nonprofit is able to give a car away about once every two months. The staff also helps clients understand the transit system.
Supportive environment: The staff at JHM work with clients one-on-one to verify they're getting the specific support they need.
Follow up: Following up with the clients after graduation is a vital part of the process. It allows former clients to know they can check back in with the JHM staff when it comes to jobs, housing and counseling, or if they just to talk to somebody.
Jimmie Hale Mission gives back long-term
"We want to not only give a person a meal and a place to sleep, which is important, but also try to find ways where they have the ability to be free to have their own options. One of the clients I was talking to said, 'I came here because I had no other options. Now that I'm leaving, I have options for things that I can do.' That's what I consider success."

Scotty Colson, Continuum of Care Program Director, Jimmie Hale Mission
The hope is that by providing each client at JHM with these resources, they will break the cycle and not have to return. Unless the situation is like Cory's, who returned to carry out the mission with current clients.
Don't forget, everyone has a story and everyone deserves help
"When you're going down the street and you see somebody that appears homeless, don't look at them as just that label, but as a person with a story. It's easy for us to forget people and see them as objects if we see them only as a stereotype.

But, even in your busy day when you look at somebody, at least ask yourself the question, 'I wonder what their story is?' Because if you wonder what their story is, you start to wonder who they are as a person with spirits that are kindred to you."

Scotty Colson, Continuum of Care Program Director, Jimmie Hale Mission
Jimmie Hale Mission gives back by offering a 100% free and life-changing program. To help continue programs like the ones in this article, consider making a donation today.
Want to keep up with Jimmie Hale Mission? Follow them on Facebook, Instagram and Twitter and never miss an update.
Sponsored by: